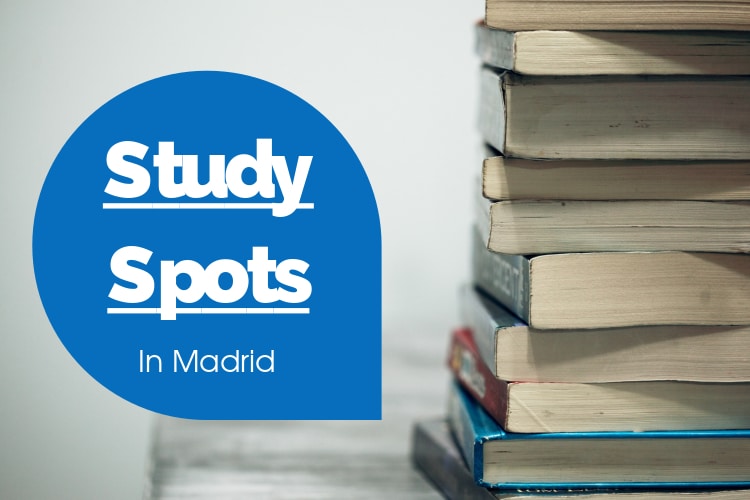 Whether you're in Madrid to study, teach english, intern or au pair it's always great to have a little spot in town to escape to. Madrid has hundreds of cozy, friendly cafes to discover. But, we thought we'd give you a little jump start on your search for the perfect hangout. Below is a list of centrally located coffee spots that are well known for these types of crowds – some even with libraries and book stores of their own! So grab the book you're currently reading and head over these lovely locations in Madrid!
Little Big Cafe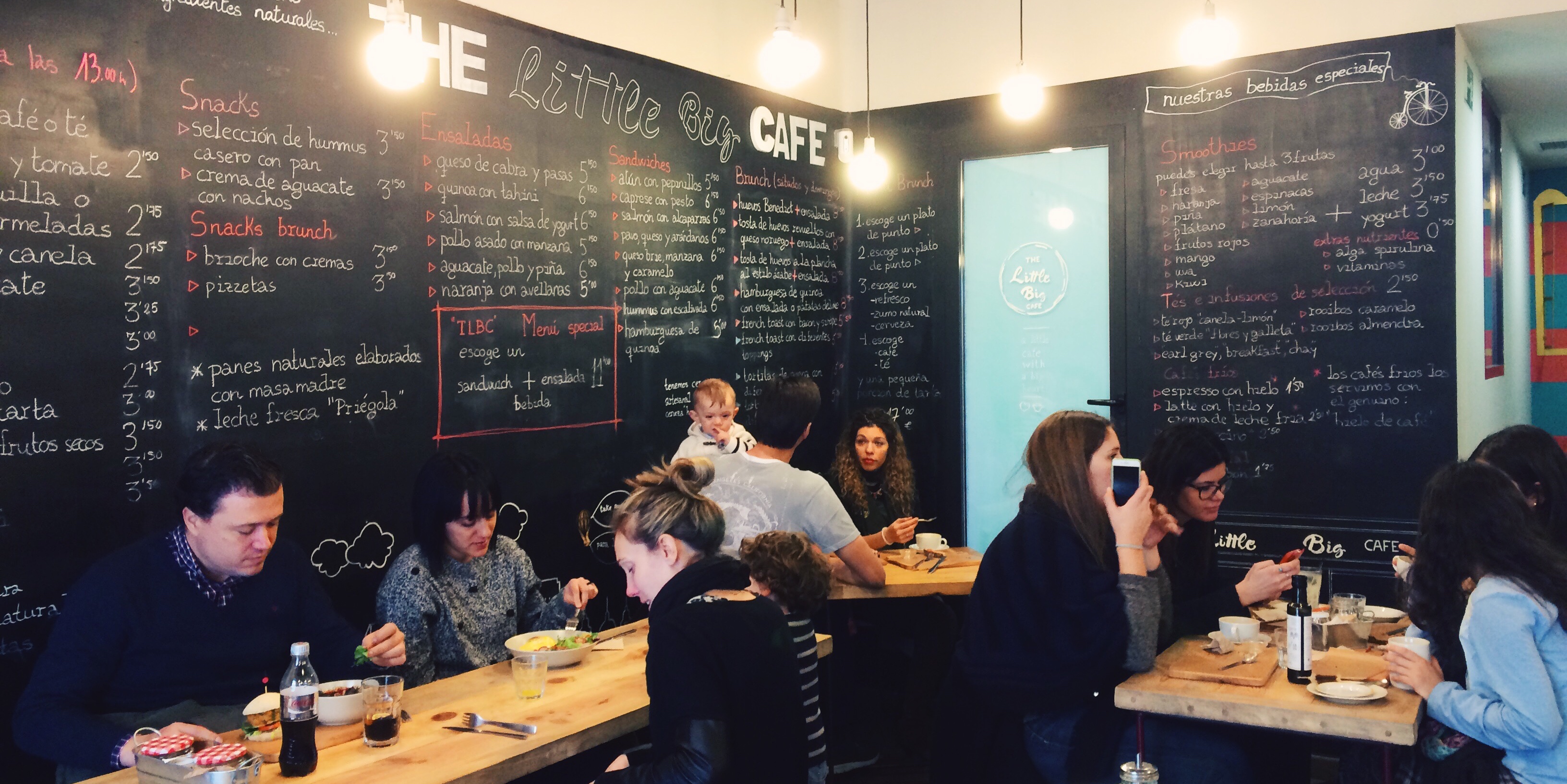 A little cafe with a big heart! Little Big Cafe is an adorable little spot with a friendly atmosphere and scrumptious eats! Their yummy menu of breakfasts, desserts, sandwiches, cakes and smoothies allows for some quiet study time throughout the entire day! The cafe is located at Calle Fernández de los Ríos, 61(Metro Moncloa) and is open from 19:00-20:00. For information on their second location, weekend hours and menu prices, head over to their official website!
Talent Garden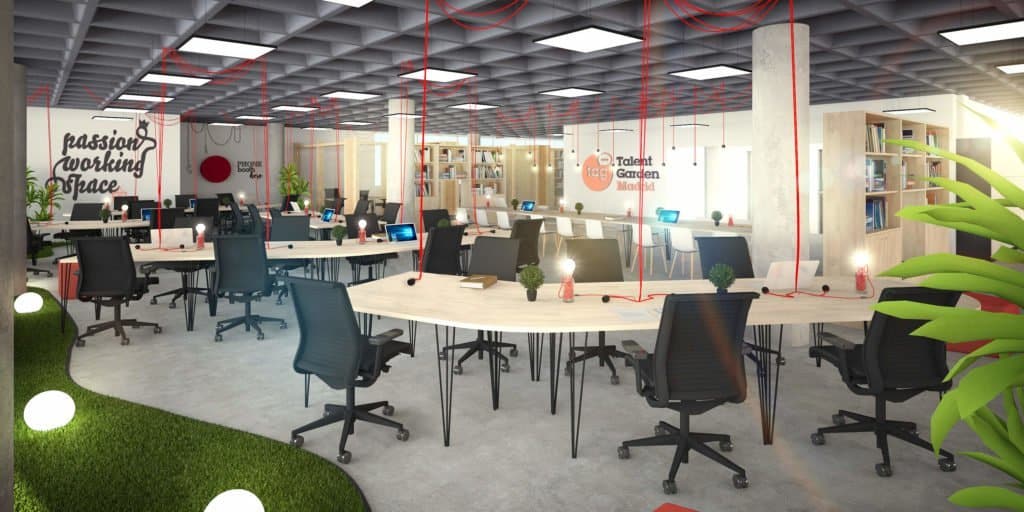 This modern space was made specifically for the new age of co-working and studying. Talent Garden is campus with an open concept layout, offering a wide range of services and memberships. From access work spaces, offices and conference rooms to paid membership fees, which depend on what you need the space for and for how long. They also offer workshops and community benefits for their members! The campus is located at Calle de Juan de Mariana, 15 and is open for 24hrs, every day! For more information, check out their website here.
La Infinito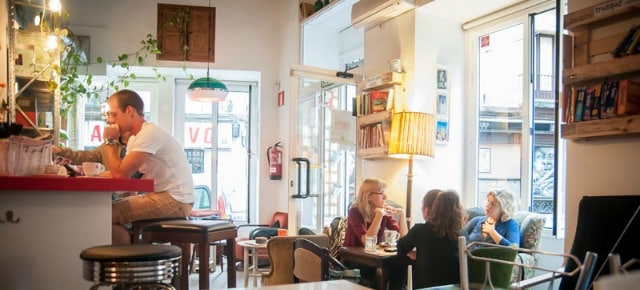 This funky little cafe is located in the heart of Lavapies and is a known spot for a casual coffee, study groups and work sessions! The place has it's own fun, bookish character and the prices for their wide variety of menu options fit a lower budget. La Infinito often hosts small theatrical sketches and book readings and is surely a great place to make you local study spot. Head to Calle Tres Peces, 22 (Metro Anton Martin) for some breakfast, menu del dia or even some classic cocktails! Visit their official website for more details and their event schedule!
Google Campus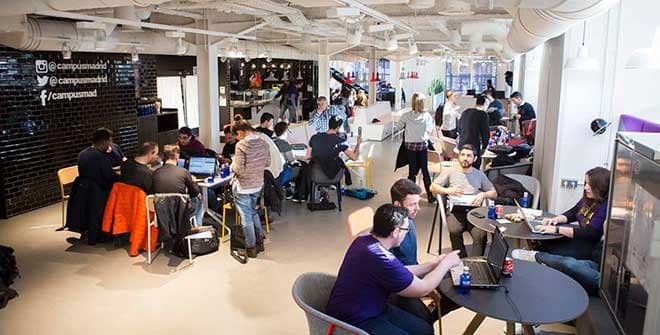 Another very popular co-working Space is the Google Campus. The space was made to support aspiring startup and is great for group projects and team meetings, however, it may not be the most quiet place if you need to study solo. The campus is known for informative and interactive conferences and workshops. Entry to the campus is free and you can find it at Calle Moreno Nieto, 2. For more information, check out their official website, here.
Delic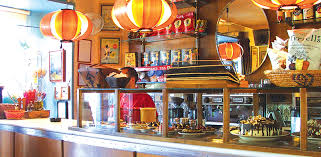 Sticking with the theme of artisan chic, restaurants, is Delic. A home-style, organic eatery by day and a funky bar by night, Delic is certainly a hotspot. The comfortable atmosphere makes for a perfect work zone for groups or individuals looking to make some progress while eating some yummy snacks. The menu is very eclectic, with options of popular dishes from around the world, a menu del dia, tastey sweets and cocktails! The place is located at Calle Costanilla de San Andrés, 14 (Metro La Latina), and as varying hours throughout the week. Click here for more details!
Cambridge Soho Club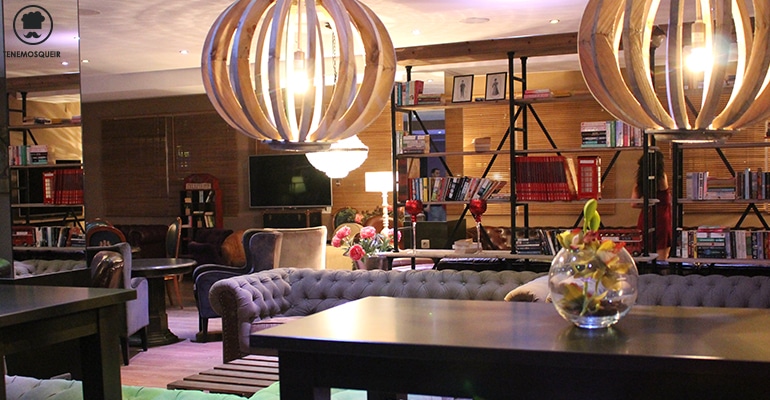 The Cambridge Soho Club is a London chic place that is popular for its good food and drinks, but it's also popular for students and teachers to get work done. The space is quite large, with a lot of space for big groups of people to gather and work together. If you're an english teacher looking for a place to hold your classes, not only do they have sections designed for a discussion setting, but you can get a great discount at the Soho Club! The Club is located at Plaza de España, 6 (Metro Plz deEspaña) and is open throughout the day and even hosts a delicious and popular dinner menu! For more schedule info check out their website.
Cafe Mür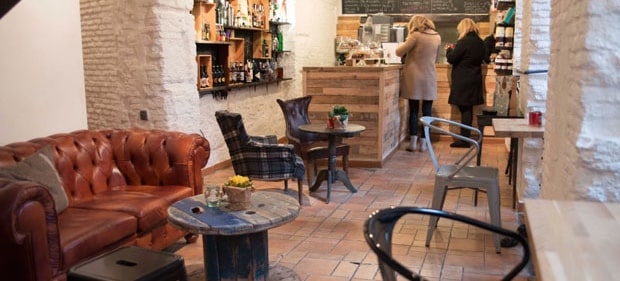 Fun drinks, yummy food, a warm fire and good prices. You'll find all these things at the wonderful Cafe Mür! Sit on the couch and prepare your lessons or finish a project at the well lit table by the window. Either way you'll feel comfortable. Like the rest of the places on this list, Cafe Mür has an exciting menu stocked full with sweets, toasts, beverages and a menu for every meal! You'll find the cafe at Plaza Cristino Martos, 2 (Metro Ventura Rodriguez). The cafe is open from 09:00-22:00 during the week and from 10:00-02:00 on weekends!
La Ciudad Invisible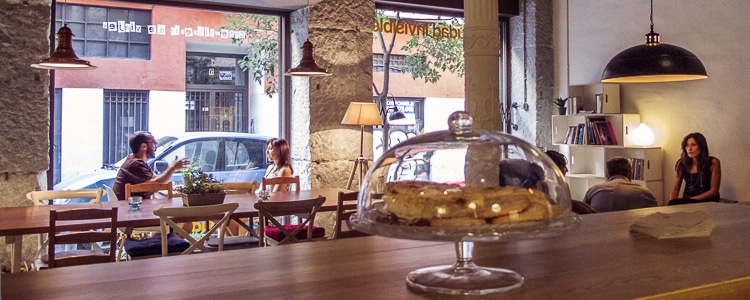 La Ciudad Invisible is a unique, multi-space location that is fit for people of all ages. With a cafe, bar, art space and an in house library, there couldn't be a better option for those looking for a place to study or get some work done! The place itself is quite large, and is perfect for big groups to gather and work together while enjoying a lovely healthy menu! In addition, if you work with children you can take them on a lovely adventure to the cultural library on location where they can try to read books of several different languages. Even if you don't feel like working, they have a great cocktail bar! The place is located at Costanilla de los Ángeles, 7(Metro Opera)
Your friendly neighbourhood travel guide,
– Leah