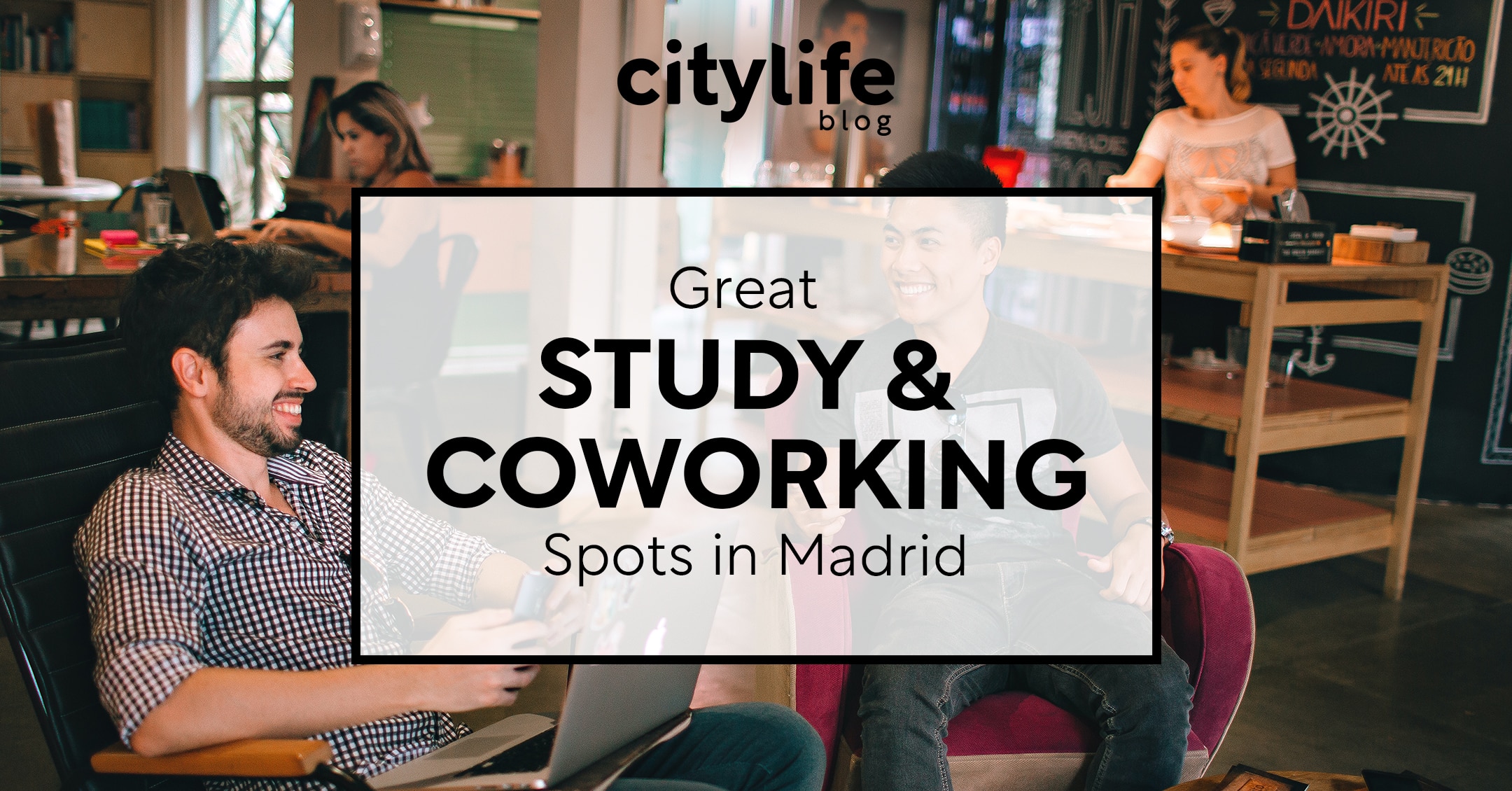 Whether you're in Madrid to study, teach English, intern or au pair, it's always great to have a little spot in town to escape to. There are hundreds of study spots in Madrid. Whether they are cozy little cafes to study or professional coworking spaces. So, we thought we'd give you a little jump start on your search for the perfect hangout. Below is a list of centrally located study spots that are well known for these types of crowds. So grab the book you're currently reading and head over these lovely locations in Madrid!
If you also interested in studying at the library, make sure to take a look at our list of top public libraries in Madrid!
Get more tips, insights and resources for working & studying in Madrid by check out our Citylife Career Hub. You'll find info on university programs and schools as well as ways you can launch your career abroad.
---
1. Little Big Cafe (café/restaurant)
---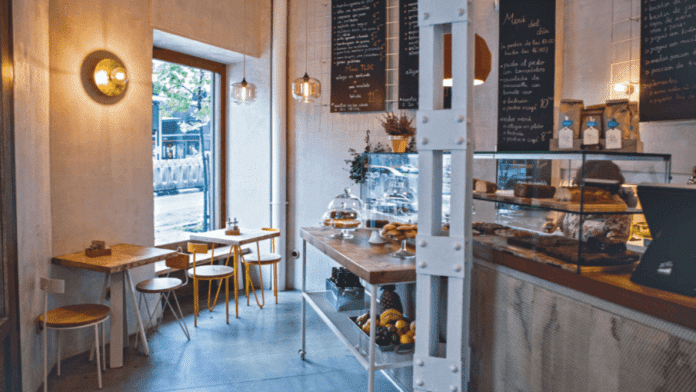 A little cafe with a big heart! Little Big Cafe is one of the most adorable cafes to study in Madrid. With friendly atmosphere and scrumptious eats! Their yummy menu of breakfasts, desserts, sandwiches, cakes, and smoothies allows for some quiet study time throughout the entire day! The cafe is located at Calle Fernández de los Ríos, 61 (Moncloa), they also have a second location on Calle Maria Molina, 24 (Avenida de América).
2. Talent Garden (Coworking space)
---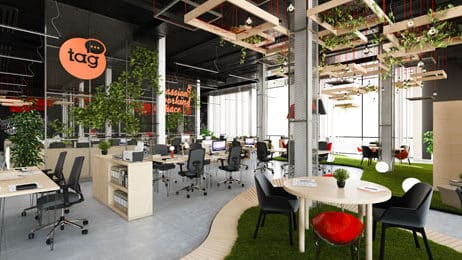 This modern space was made specifically for the new age of studying and coworking in Madrid. Talent Garden is campus with an open concept layout, offering a wide range of services and memberships. From access workspaces, offices, and conference rooms to paid membership fees, which depend on what you need the space for and for how long. They also offer workshops and community benefits for their members! The campus is located at Calle de Juan de Mariana, 15 (Delicias) and is open for 24hrs, every day! For more information, check out their website
3. Monkee Koffee (café/restaurant)
---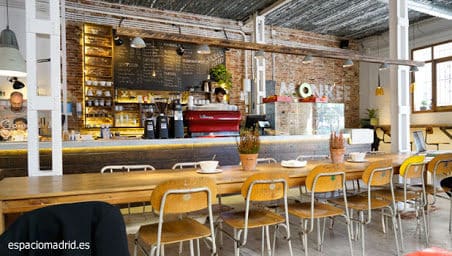 Monkee Koffee is a sweet coffee shop that prides itself on enjoying coffee and getting to know everyone who walks through its doors. You can study while munching on delicious pastries and sipping coffee. Find this cafe on Calle de Vallehermoso, 112 (Canal). If you don't have anything to read, try the Monkee Koffee blog that highlights different types of coffee.
4. Google Campus (Coworking space)
---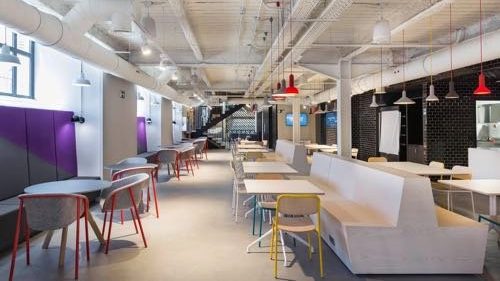 Another one of the popular study spots in Madrid is the Google Campus. The space is a great for coworking in Madrid as well! It was made to support aspiring startup and is great for group projects and team meetings, however, it may not be the quietest place if you need to study solo. The campus is known for informative and interactive conferences and workshops. Entry to the campus is free and you can find it at Calle Moreno Nieto, 2 (Puerta del Ángel). For more information, check out their official website
Looking for a work in Madrid? JobMadrid is one of the largest job fairs in the country and offer participants a chance to connect with potential work opportunities across several different fields.
---
5. Delic (café/restaurant)
---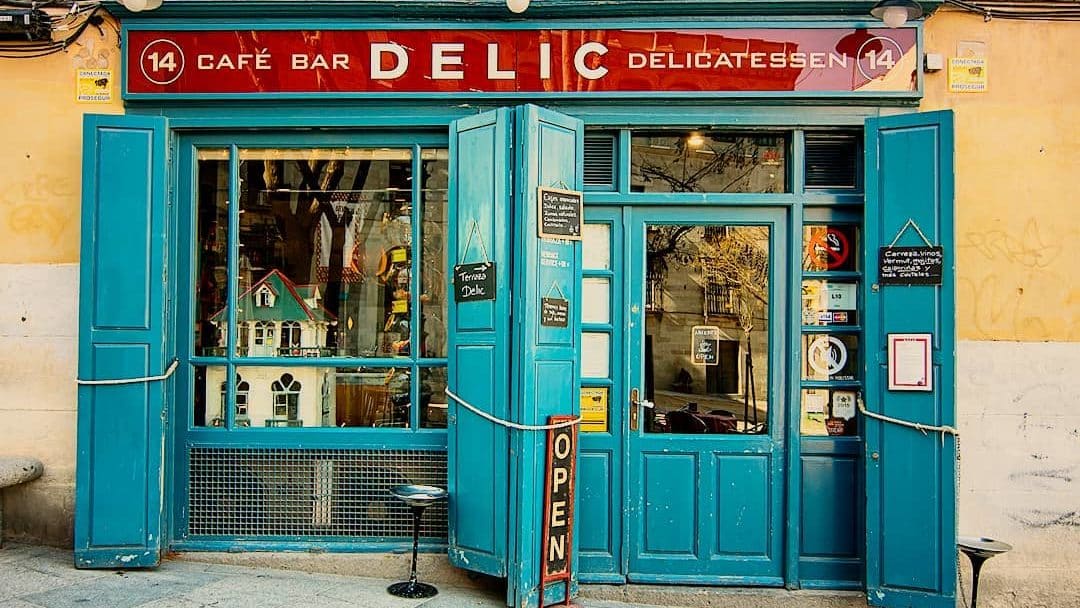 Sticking with the theme of artisan chic restaurants is Delic. A home-style, organic eatery by day and a funky bar by night, Delic is certainly a hotspot. The comfortable atmosphere makes for a perfect work zone for groups or individuals looking to make some progress while eating some yummy snacks. The menu is very eclectic, with options of popular dishes from around the world, a menu del dia, tasty sweets and cocktails! The place is located at Calle Costanilla de San Andrés, 14 (La Latina), and has varying hours throughout the week.
6. Utopicus (Coworking space)
---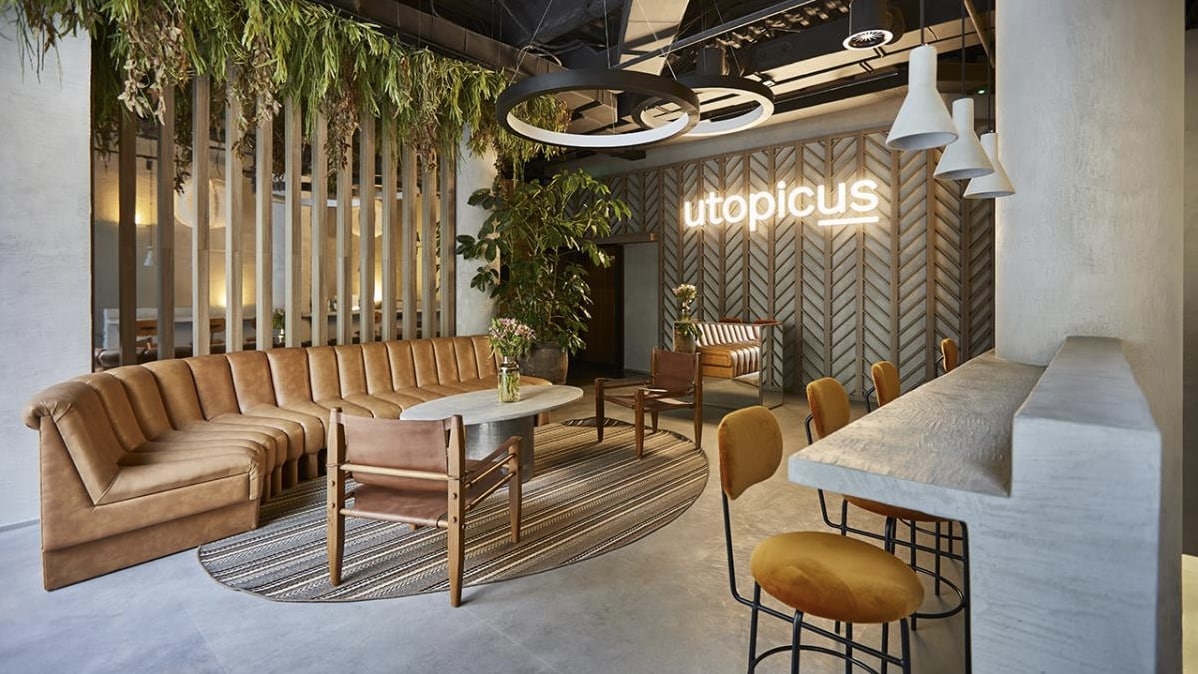 Located on Gran Vía, one of the most known streets of Madrid, Utopicus is a great coworking space. It is a big building with flexible offices. They offer 24/7 access, meeting rooms, free WI-FI, housekeeping, supplies and much more! They 'adapt to your needs' that is why they offer you flexible contracts from one week, one month, one year or even per person.
7. Federal Café (café/restaurant)
---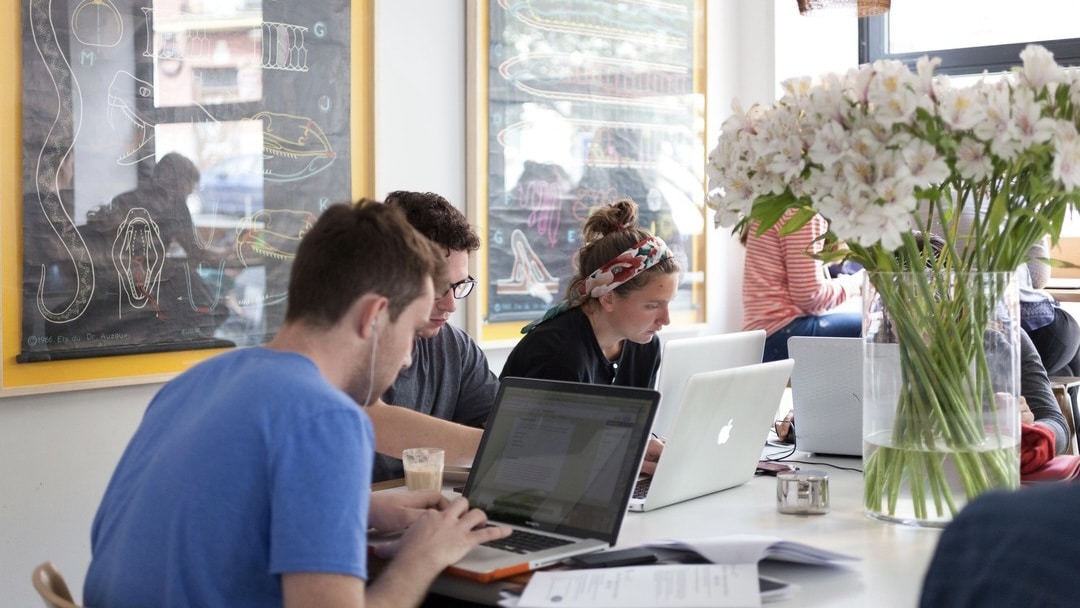 Besides all the delicious food Federal Café serves it also has great study spaces. They have different locations around Spain and are open every day of the week. Federal Café in Madrid is located at Pl. de las Comendadoras 9 on a cute small square a few minutes from Plaza Mayor. They serve good coffee, fresh juices, delicious food, and pastries, so no need to worry about getting hungry while studying!
8. Espiritu 23 (Coworking space)
---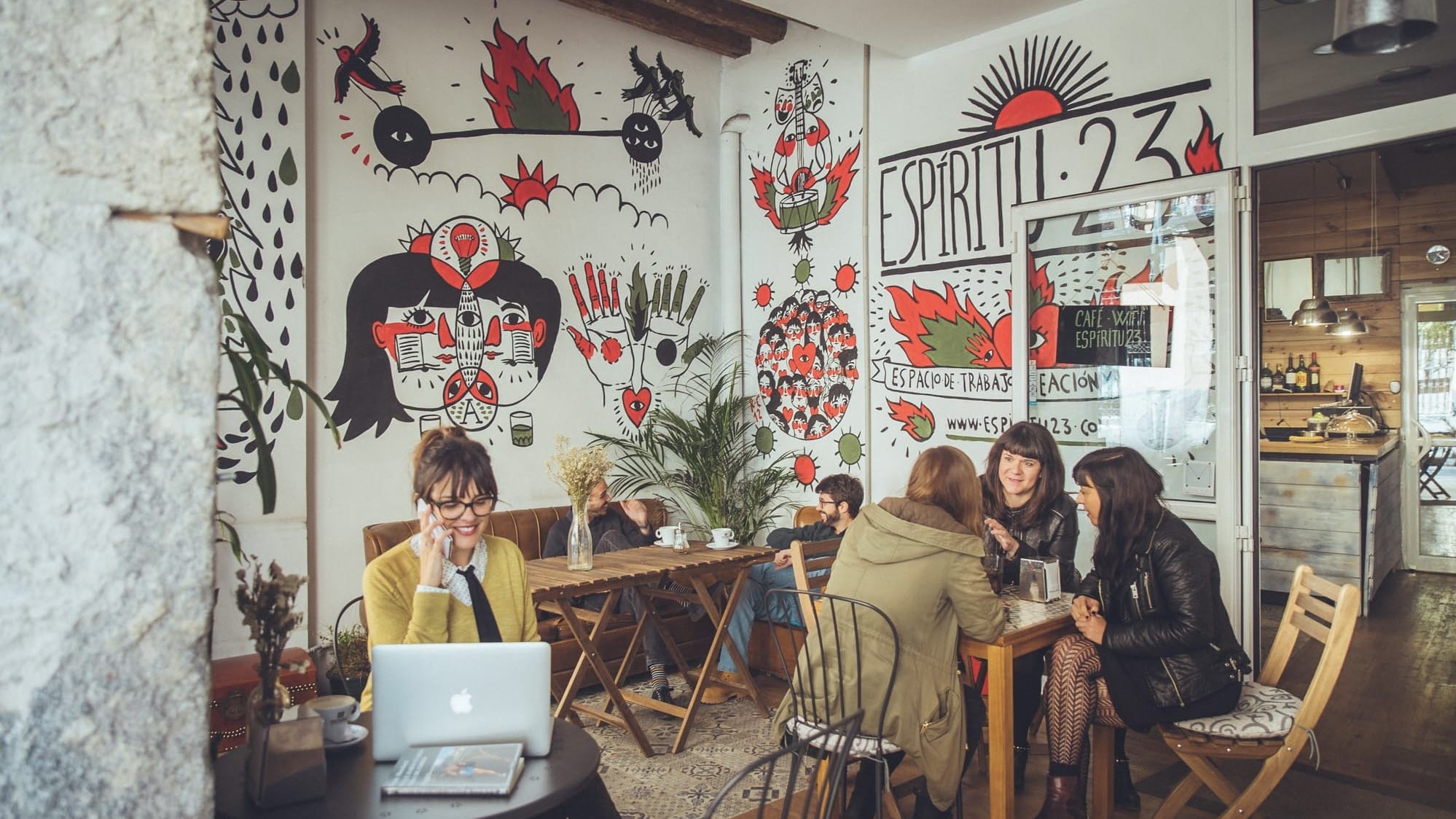 Coworking space Espiritu 23 offers multipurpose rooms, which can be rented by the hour or day. They are located in the lovely neighborhood Malasaña and have 48 workstations that rates from 12 euro a day. You can get a delicious cup of coffee and there is free WI-FI. There are a lot of small shops, bars, and restaurants near the place, so you won't get bored if you take a small study break!
9. La Bicicleta (café/restaurant)
---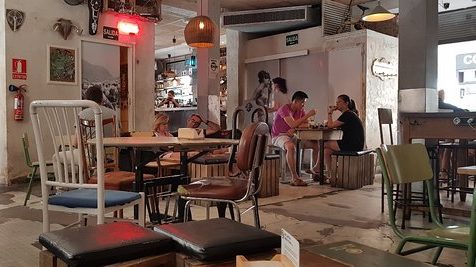 This is one of the best cafes to study in Madrid among expats and international students! On weekdays you are allowed to sit at La Bicicletta with your laptop to work or study. It is a can't miss cafe located on Plaza de San Ildefonso, 9 (Chueca). La Bicicleta mixes three elements: a cafe, a workspace, and an art gallery. This space is really dedicated for being a worker's paradise, with free Wi-Fi, plenty of outlets, chargers, and lockers. English is spoken inside the cafe, so don't worry about any communication barriers. They also have a nice brunch!
10. WE Work (Coworking space)
---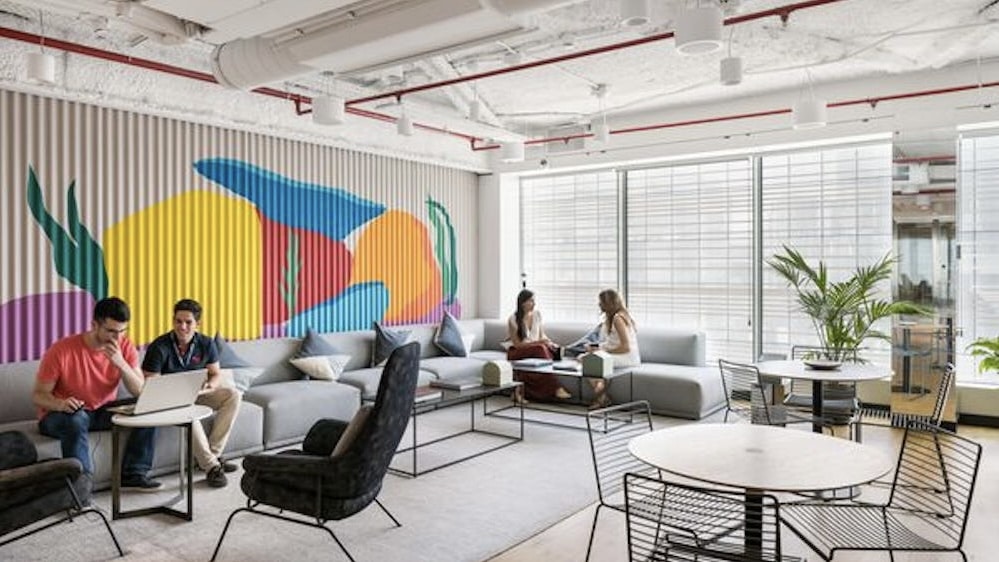 The fast-growing start-up coworing space We Work finds the perfect workspace for you. Simply fill in the city you are searching for a workspace and the website will give you different locations. You can also use filters like a private office or shared workspace. They even have meeting rooms!
11. Religion Coffee (café/restaurant)
---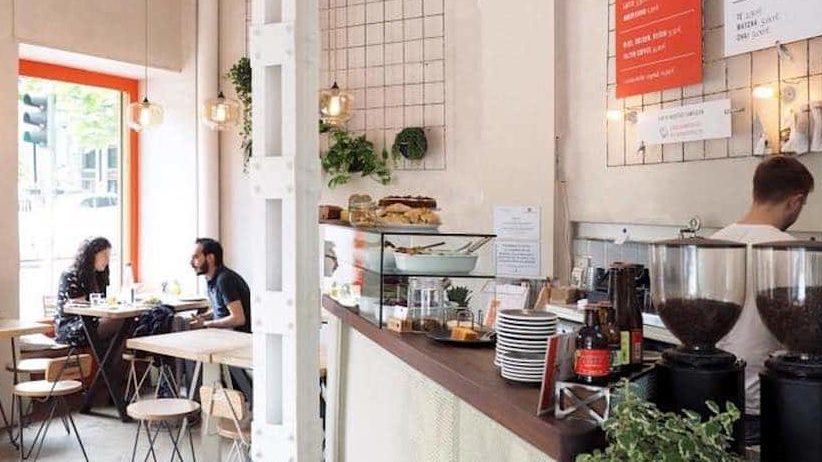 Religion Coffee is a great place to study in Madrid. Being in the heart of Salamanca, it's well prepared for those wanting to spend time working over a delicious and reasonably priced coffee in Madrid. Additionally, Religion Coffee is the perfect spot for groups looking for space to work on a project along with some great coffee to get you through the workload. This is a great place to grab a hot drink, gather your thoughts and enjoy your time.
12. Nomad Coworking Madrid (Coworking space)
---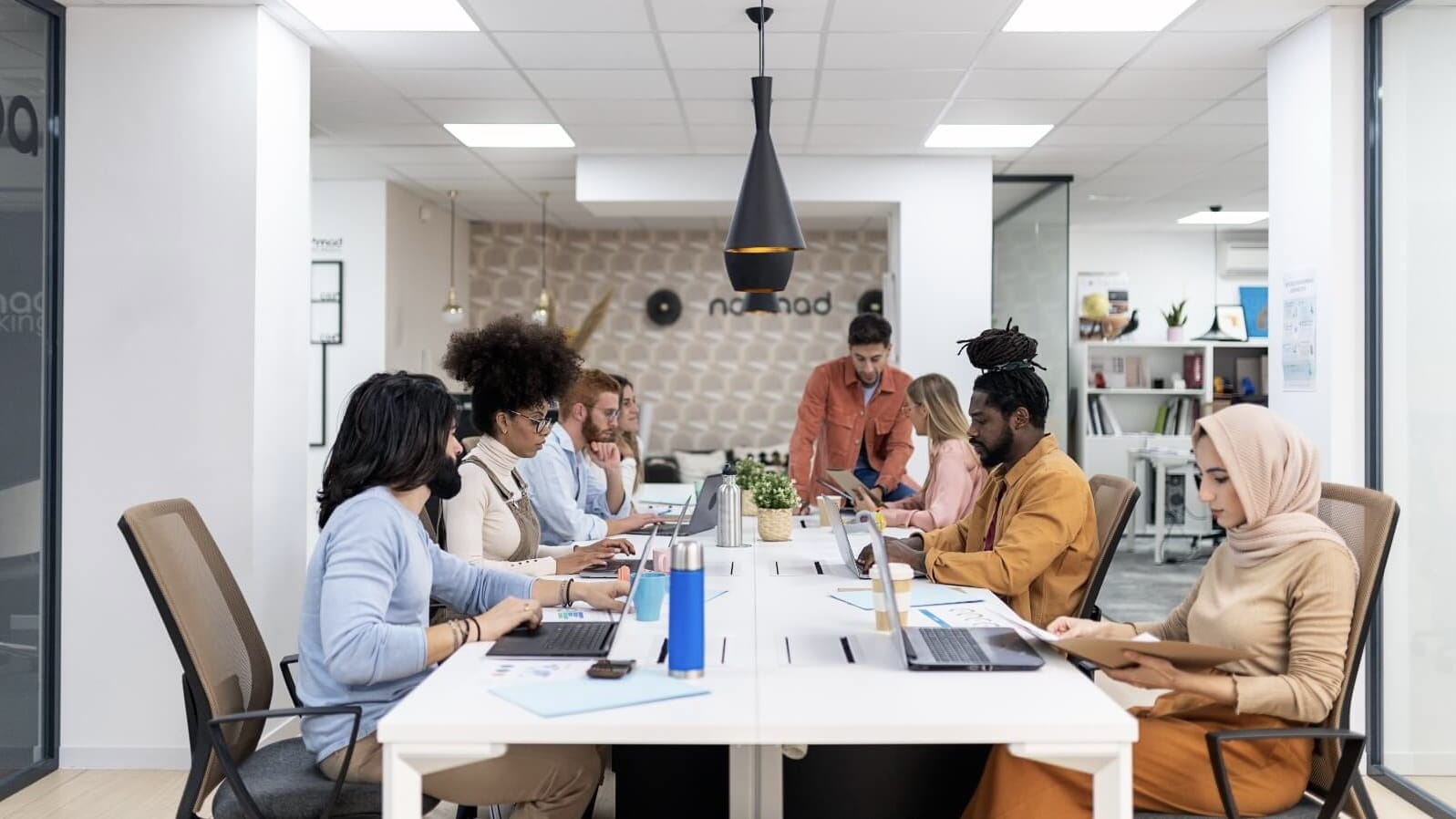 With different types of rooms and spaces Nomad Coworking Madrid makes coworking easy and enjoyable. You'll have 24 hours access, free Wi-Fi, courier and parcel collection, an office area with a shared kitchen, lockers, and access to the outside patio. They have four different 'zones', so there is one for everyone! Nomad coworking is located a bit out of the center at Calle de Poeta Maragall 56 in Castillejos.
13. 1000 Cups (café/restaurant)
---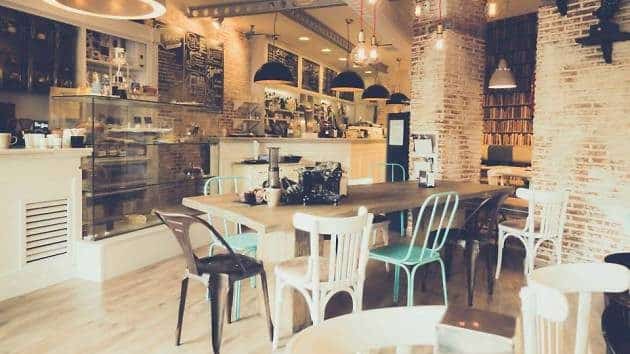 Located in the heart of Quevedo, 1000 Cups is a busy café, but it's never short of space for one more thinker. This café features lots of open space to work from and there is the option of terrace seating in the warm summer months. Being a café full of books, 1000 Cups is a great place to spark new ideas. The Coffee is incredible, the wifi strong (once you register) and there is always water available. One thing to note is sitting down at a table 1000 cups charges a few cents more but it is more than worth it for the great space and peace to get work done.
14. Hola Coffee (café/restaurant)
---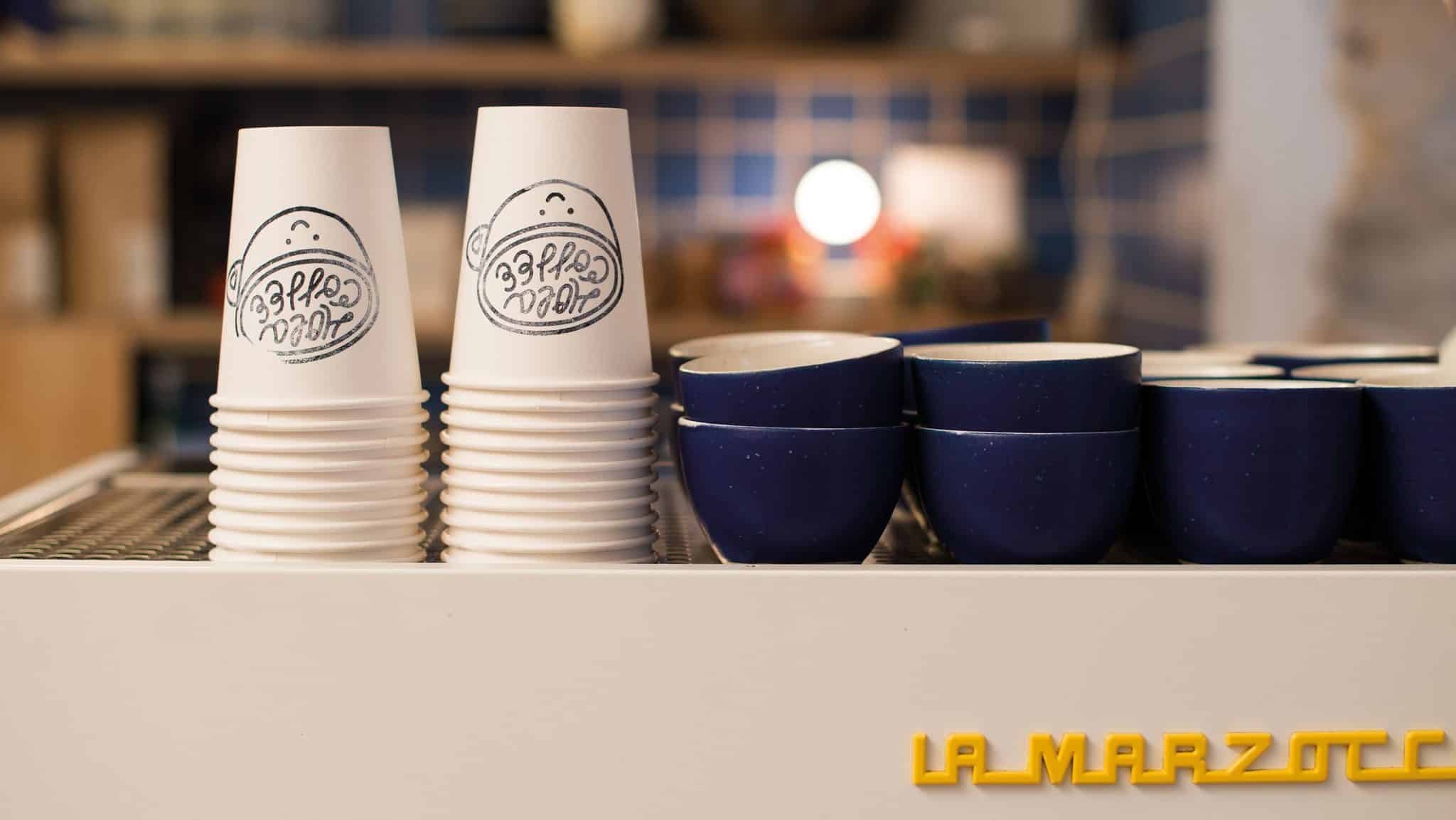 Hola Coffee is a café serving speciality coffee, featuring the perfect balance of a laid back and intimate atmosphere. This Café in Madrid is relaxed and easy-going, but they take their coffee seriously. Being in the center of Lavapies, this café can get quite packed, but it is well worth the visit to enjoy some great modern music while sipping your coffee. If you find yourself near Plaza De España, they now offer a second location called Misión Café, with their specialty coffee, a wide range of delicious meals, and lots of space to study.
15. Spaces Works (Coworking space)
---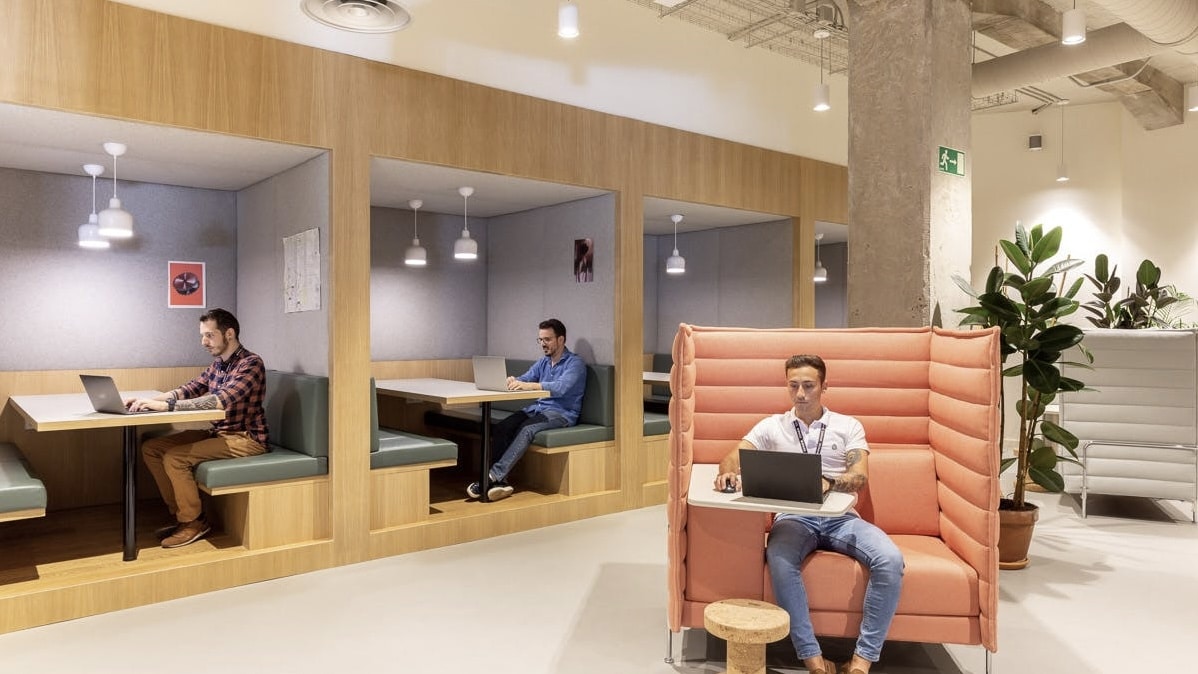 Located at Calle de Mazanares 4, just 2 minutes away from the Royal Palace, you can find Spaces Rio. The historic building is fully renovated with fast Wi-Fi and natural workspaces, and a business community that have 24/7 access. If you travel a lot this is a great company for you because they have a lot of working spaces around the world. They have different subscriptions you can choose from.
16. Hanso Café (café/restaurant)
---
With its cool hip-hop style decor and chilled atmosphere, HanSo Café is the ideal place to study in Madrid. Here, you won't be short of snacks to keep your energy up as this spot offers an all-day brunch as well as a huge menu with a range of quality coffees to keep you focused. Keep in mind that they have a no laptop policy on the weekends!
17. Nomade Café (café/restaurant)
---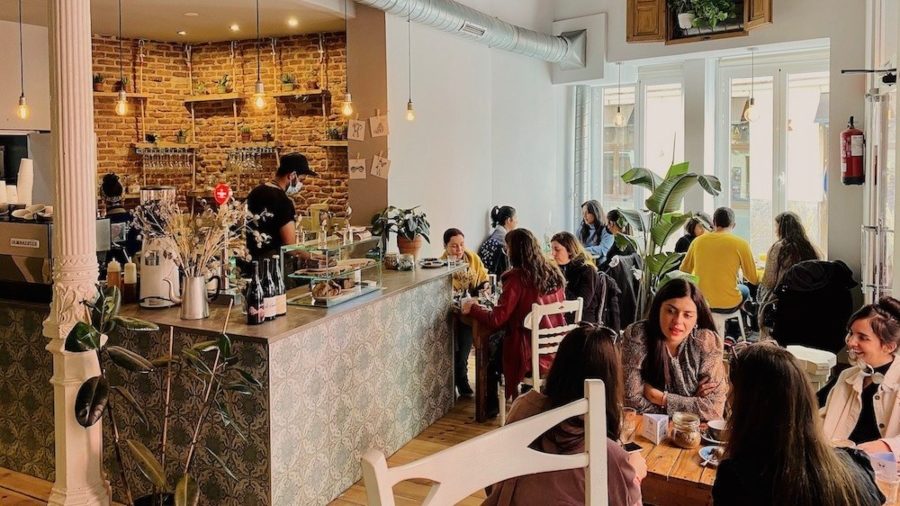 If you're searching for something different, Nomade Café is a great space to pass some hours. Formally known as La infinito, this new and improved space offers an exciting French style brunch and an array of hot drinks. Coming from the French word for nomad, it is easy to feel welcome from the minute you step foot in this vibrant café. Tucked away in the quiet backwaters of Anton Martin and Lavapiés, Nomade Café brings a great bohemian vibe to the area, playing great music in its sunny corner location. Being filled with books this is a place you can let your imagination roam. Additionally, the prices are cheap, making it easy to see why it's so popular.
18. Petit Palace (hotel/café)
---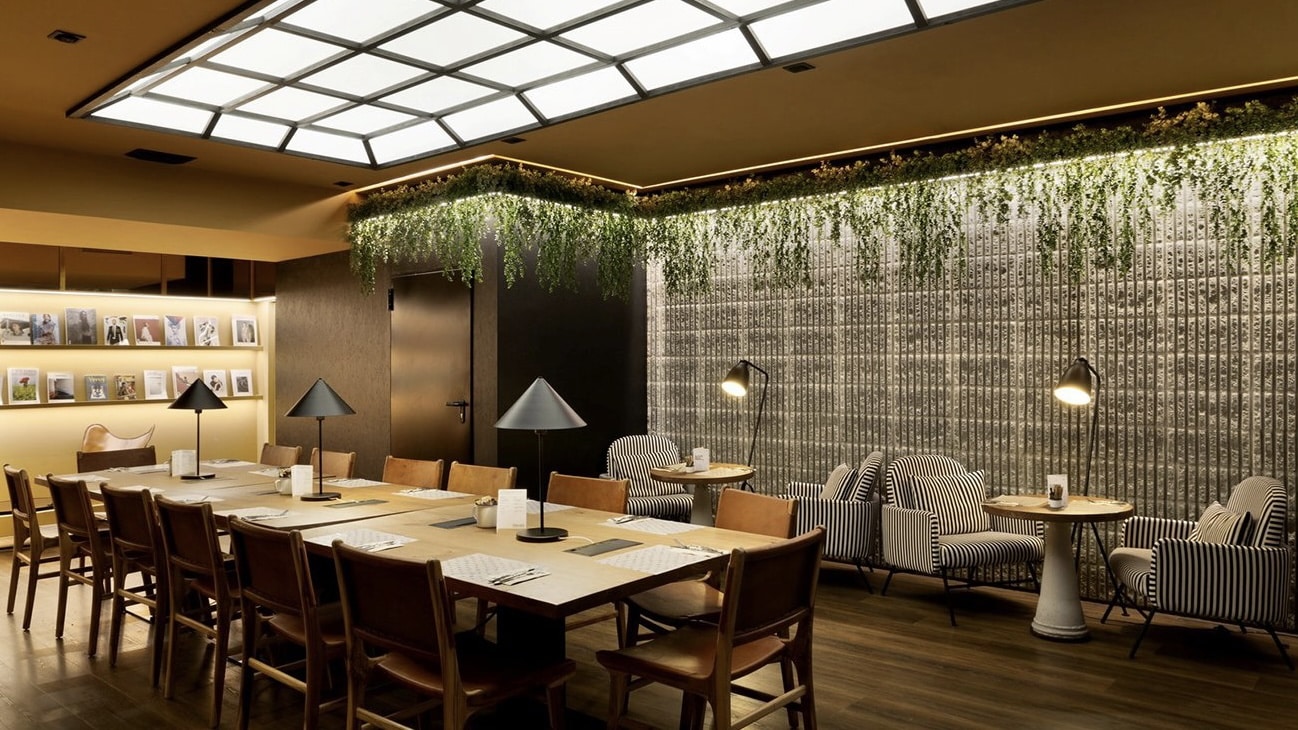 Hotel chain Petit Place has different hotels located around Spain, and 17(!) hotels in Madrid. Petit Palace Chueca is designed as lodging, a place to enjoy coffee but also as a working space! It is a perfect place to spend you day studying or coworking near the city center. The hotel has a calming and modern interieur, so it's a perfect place to study!
19. CoWorking Spain (Coworking space)
---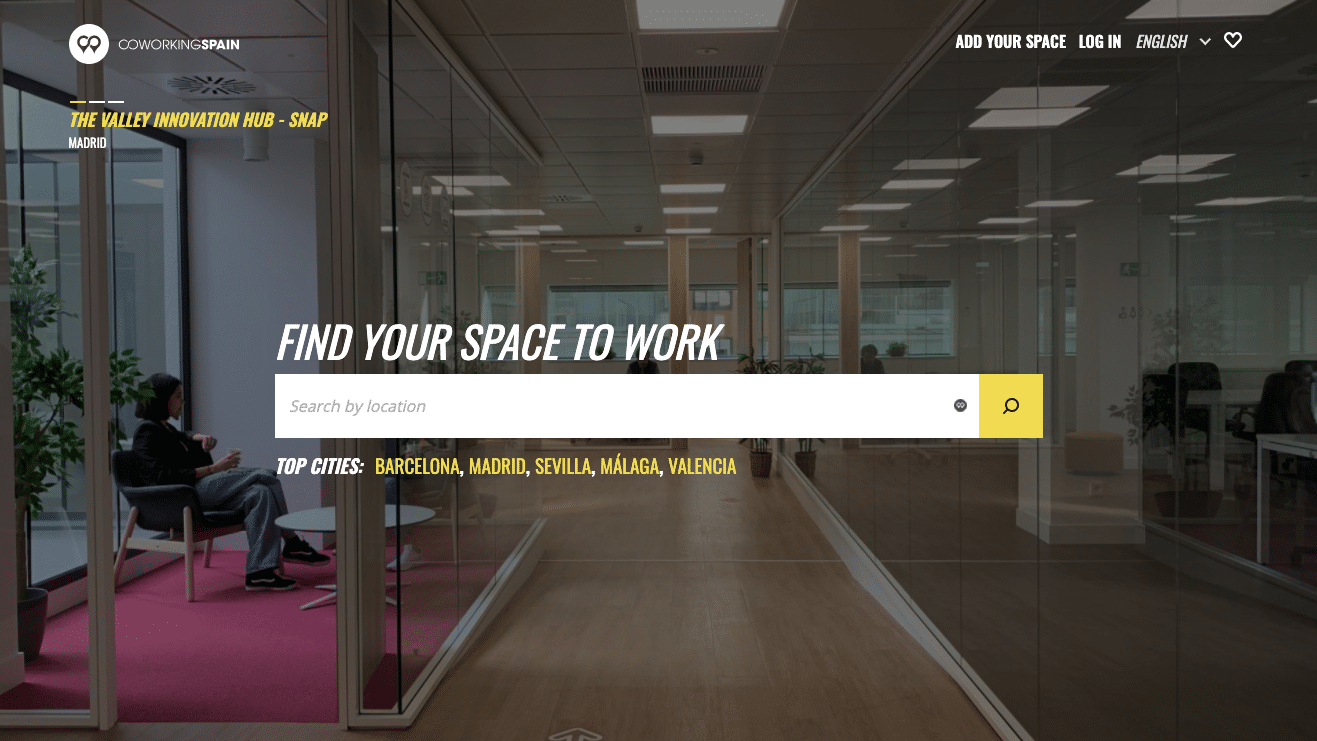 If you're looking for even more unique study spots in Madrid, then we recommend CoWorking Spain. This is an online portal that brings together all the best locations for coworking in Madrid and other cities across the country. It's easy to use! All you need to do is enter the website and select the right filters that match what you're looking for. Then you can choose from the various locations listed there.
---