Citylife's Top 6 Public Libraries in Madrid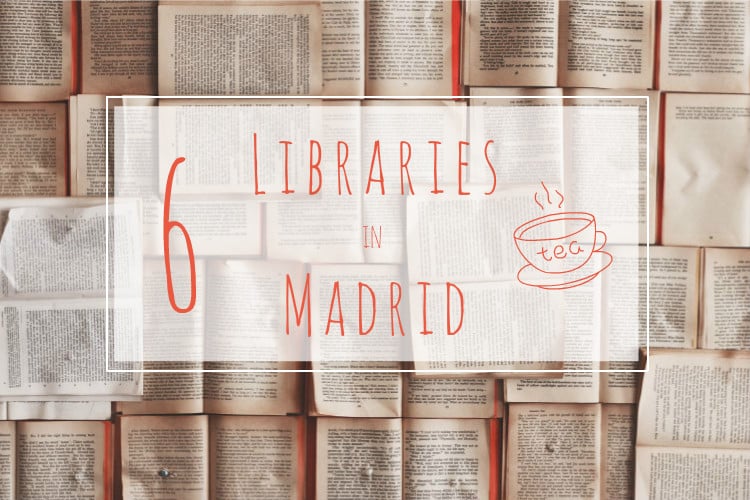 The ultimate struggle of study abroad is figuring out how to fit the "study" part into a schedule packed with weekend excursions, nightlife adventures, exploring the city, and more. While it's definitely cool to kick back on a sofa (if/when you find an empty one!) in one of Malasaña's trendy cafés, sometimes you can do without the spotty wifi and the noise. For that reason, and the stress of final exams of course, public libraries will be the key to getting you through the final weeks of the semester. Access is free, but some require that you register, so be sure to bring a form of ID (namely your passport) the first time you visit your local biblioteca.
La Latina
Biblioteca Pública Municipal Iván de Vargas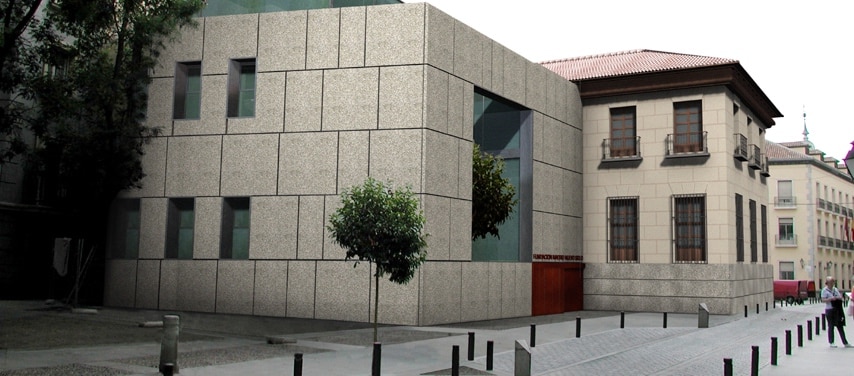 Address: Calle  San Justo,  5  28005  Madrid
Located in the heart of the city center (just a short walk from Plaza Mayor!), La Biblioteca Pública Municipal Iván de Vargas opened to the public in 2011 after being converted from an old housing building used in the 17th century to a modern style building made of wood, granite, and crystal. Since then, the three-floor library has become well known and loved by international students and tourists alike. It's reputation has thrived thanks to the "Sala Madrid" (located on the second floor), which contains about 2,500 films, e-books, travel guides, and works of art, architecture, literature, and history unique to the city. What's more, on the ground floor you'll find the quiet, peaceful study areas where you may encounter other students hitting the books just as hard as you! All you procrastinators out there should know that, unlike most other public libraries in Madrid, this one happens to be open on Sundays, with strange hours of 9:10-13:50, so you'll have to madrugar, of course.
Lavapiés
Biblioteca Uned, Escuelas Pías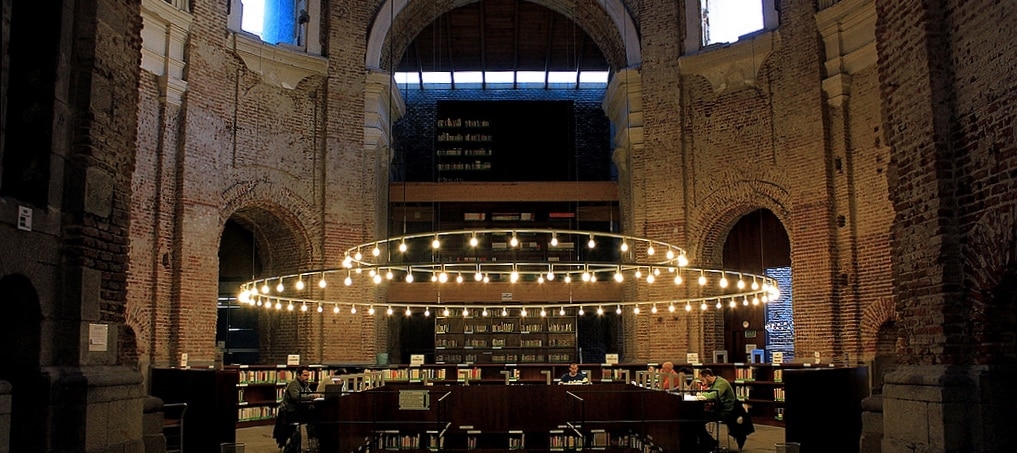 Address: Calle Sombrerete, 15, 28012 Madrid
If you live near Lavapiés or Embajadores, chances are UNED is the public municipal library closest to you, and the good news is that by showing your passport, you can easily obtain a library card within minutes. With low hanging lights, multiple floors with high quality couches and never ending rows of cubicles, you're guaranteed to find sufficient working space in this cozy place. Social science majors will be especially happy to know that this library offers a vast collection of works on Anthropology, Political Science, Sociology, and Social Work. The Lavapiés library is one of 3 UNED campuses; another one worth seeing is the Biblioteca Central de la UNED Madrid (address: Calle Senda del Rey, 5, 28040 Madrid), which is situated in the northwest, near Museo Traje.
Alonso Martinez
Biblioteca Pública Municipal Mario Vargas Llosa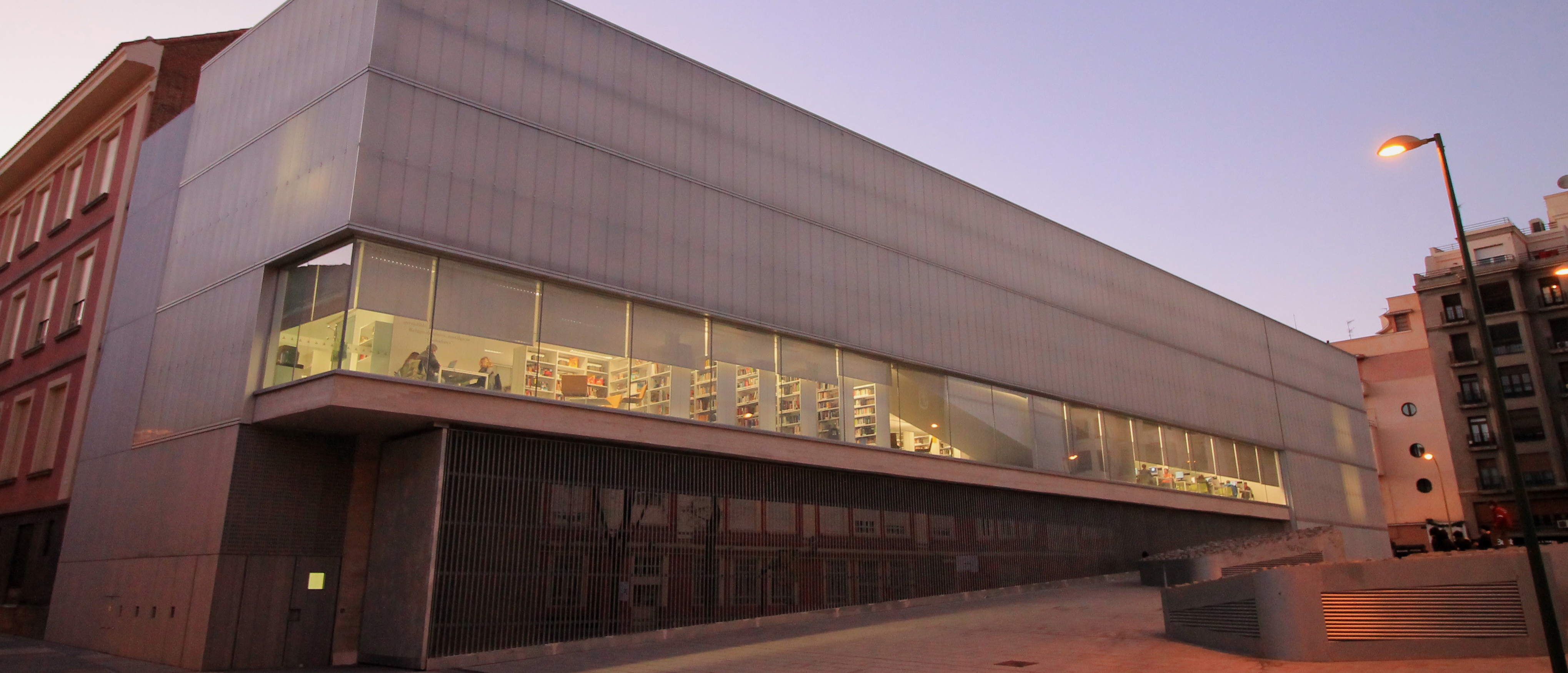 Address: Calle Barcelo,  2  28004  Madrid
Located in the Chamberi neighborhood, situated near the Museo de Romanticismo and Museo de la historia de Madrid, as well as various universities, this public library forms part of the city's cultural and artistic hub. What's neat about this library is that you don't have to show any form of ID upon entering – it's totally free for public use. Long tables, white walls that minimize distractions and a generous amount of outlets render it the perfect exam study spot. There's also quiet computer rooms and spaces to do group work as well. Although spacy and well-organized, the library is unfortunately closed on weekends, so take advantage of those productive weeknights (in which it doesn't close until 21:00) if this sounds like the lib for you.
El Retiro
Biblioteca Pública Municipal Eugenio Trías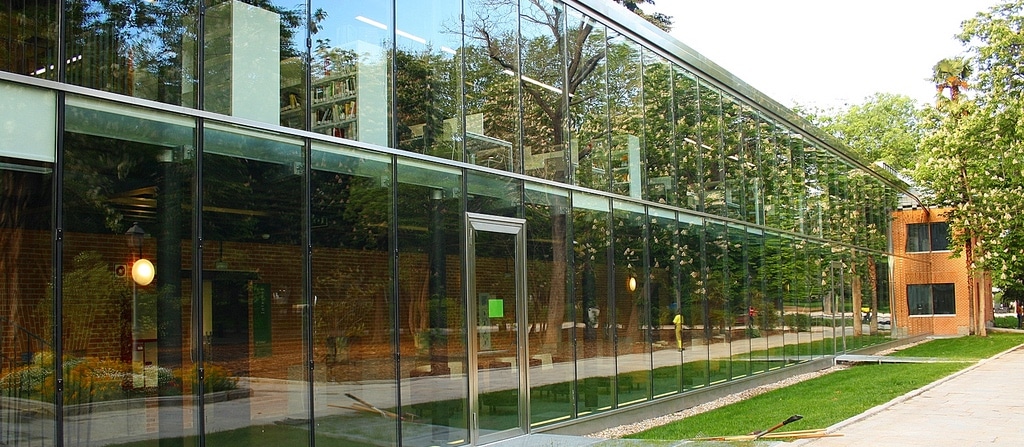 Address: Paseo Fernán Núñez, 24, Madrid
If you've spent even just a weekend in Madrid there's a good chance you've walked around El Retiro, maybe enjoyed a nice boat ride or a picnic, but what you probably didn't know is that the park is also home to a brand new library! Opened in 2013, the upper level of the facility houses a large book collection, as well as a variety of newspapers and magazine editions. The lower level has computer rooms, cubicles and study rooms that tend to be a hot spot for students, so my advice would be to get there early to ensure the best spot for your working habits. They're open almost all day during the weeks, from 8:30-21:00, and Saturday 09:10 – 17:50/Sun 09:10 – 13:50. What better place to access free wifi, study for a bit, and head out for a stroll around the Palacio Cristal for a well-deserved study break? And with glass windows surrounding the building, you won't fully lose a gorgeous sunny day to those dreaded papers and exams!
Salamanca
Biblioteca Pública Manuel Alvar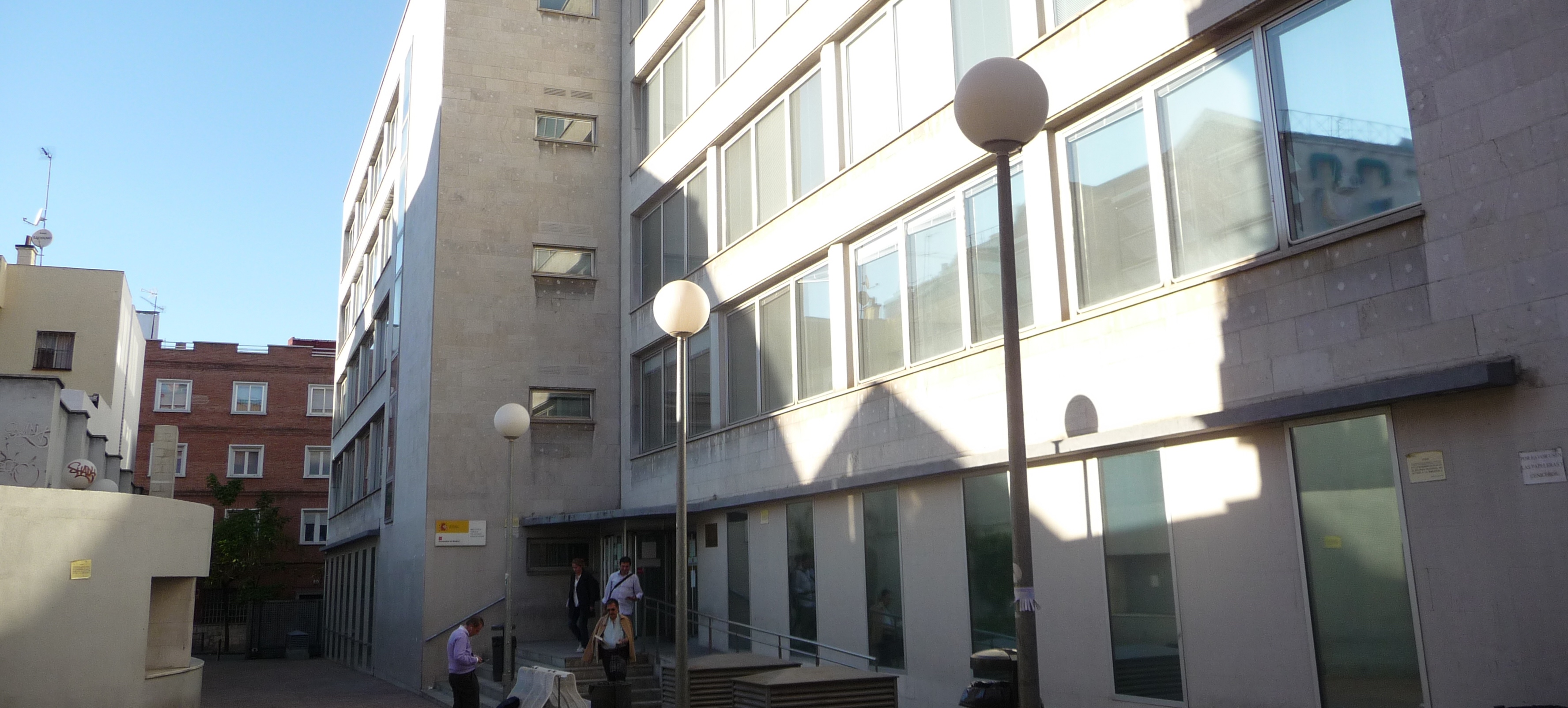 Address: C / Azcona, 42 28028 Madrid
Taking the metro to Diego de Leon is the best way to access this free, public library that houses over 600,000 volumes within its 7 floors! Managed by the Community of Madrid, the library boasts a variety of study spots, from private cubbies to tables to cushioned chairs. What's unique about Manuel Alvar is that, not only does the space remain open on weekends and holidays from 11:00-19:00, but it extends its hours into the early mornings during exam weeks (typically in February), creating an especially student-friendly environment. Aside from using the facility to concentrate on work, you can choose from a long list of activities offered, such as storytelling, book clubs, exhibitions, workshops, and other social/cultural events! This is a great way to connect more closely with Madrid's literary culture and become more comfortable in the host language as well! The schedule can be found here
Marqués de Vadillo
 Biblioteca Pública Municipal Ana María Matute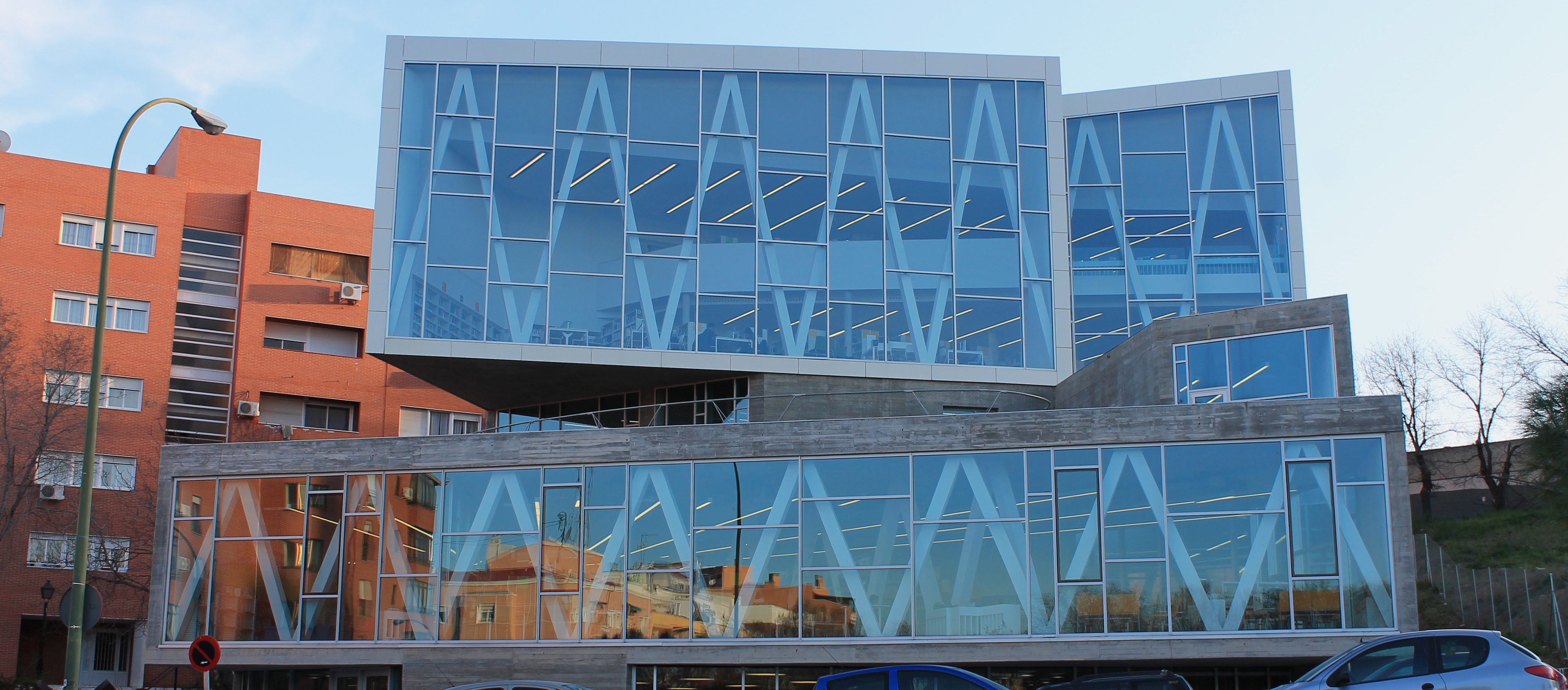 Address: Calle de los Comuneros de Castilla, 30, 28019 Madrid
If you happen to live/travel near Parque San Isidro, you have to check out Biblioteca Pública Municipal Ana María Matute. Spectacular architecture is not all this place has to offer – it includes various floors and spaces to get comfortable and spend the day, if necessary (open weekdays 8:30-21:00). As you can imagine, the upper level offers fantastic views of Madrid, especially at night, and serves as a quieter, less frequented space. Those who aren't as bothered by noise or may not become distracted as easily may opt to study on the ground floor, where you can typically hear conversation and the constant typing on the keyboards. There are a ton of study rooms perfect for group work, as well as computers for public use and of course, free Wifi throughout the building.
Don't see your neighborhood here? No worries – for more info on great places to study (organized by metro stop!) check this out.
– Marisa