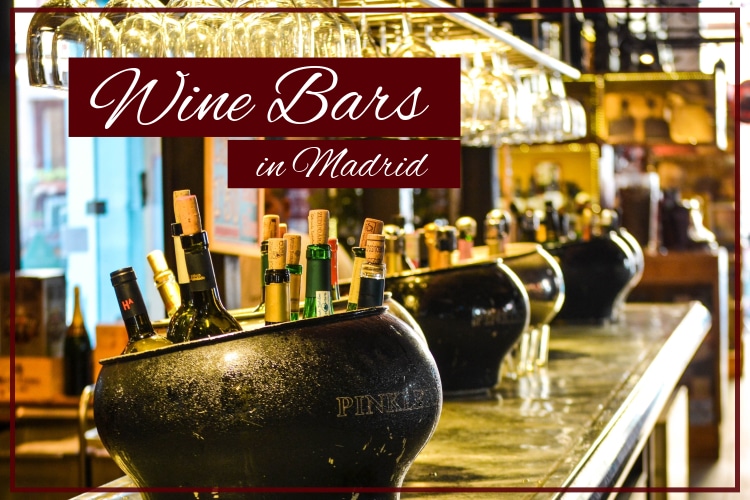 Although Spain is often known for its beer, wine has always shared, if not dominated the spotlight. Spaniards love their wine, and for foreigners, it's a great introduction the old world of wine. Moreover, Spanish wine is ranked the third in top, after Italy and France, often beating it's rivals in yearly sales and exports around the world!
If you are planning on having a nice night out at a good wine bar, then scroll down for some cool wine bars you could try.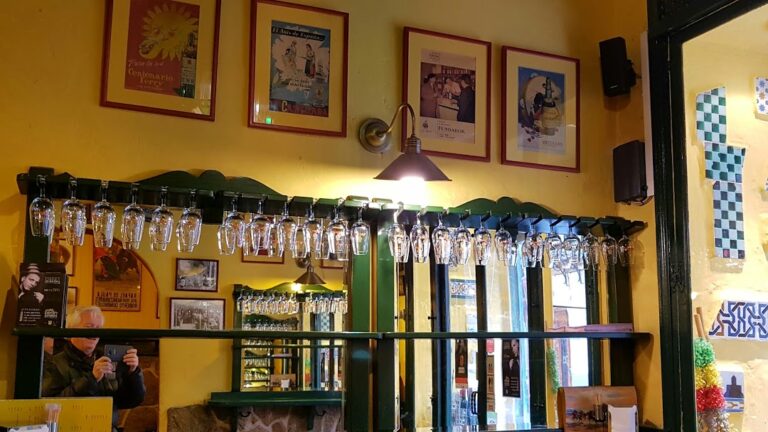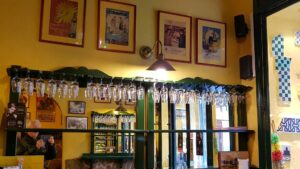 Nothing better than starting with something out of the usual! Looking for an intimate Southern Spanish bar? Then La Taberna Sanlúcar is a great choice! Bullfighting decorations, barrels that serve as tables, and wooden stools. The staff also seems to fit the atmosphere, and they are always friendly. It does get busy though, so make sure you get a spot.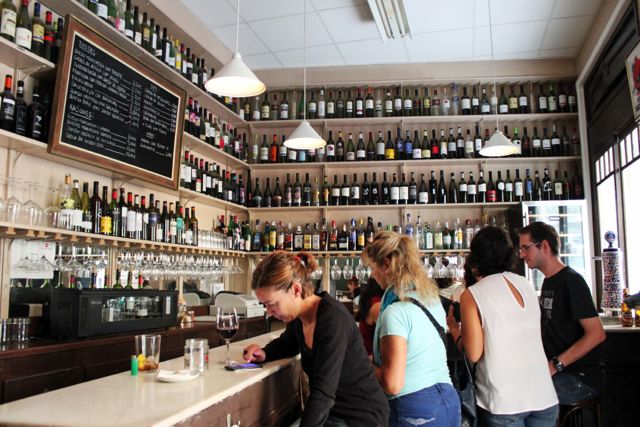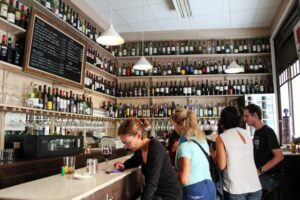 Maybe you'd like to go to a bar with a more local vibe? De Vinos is know as the best tavern it can be found in Conde Duque. This place offers over 40 different wines to choose from, from locations as Spain, Italy and Germany. They also organise Spanish and English tastings, in addition to the occasional concerts.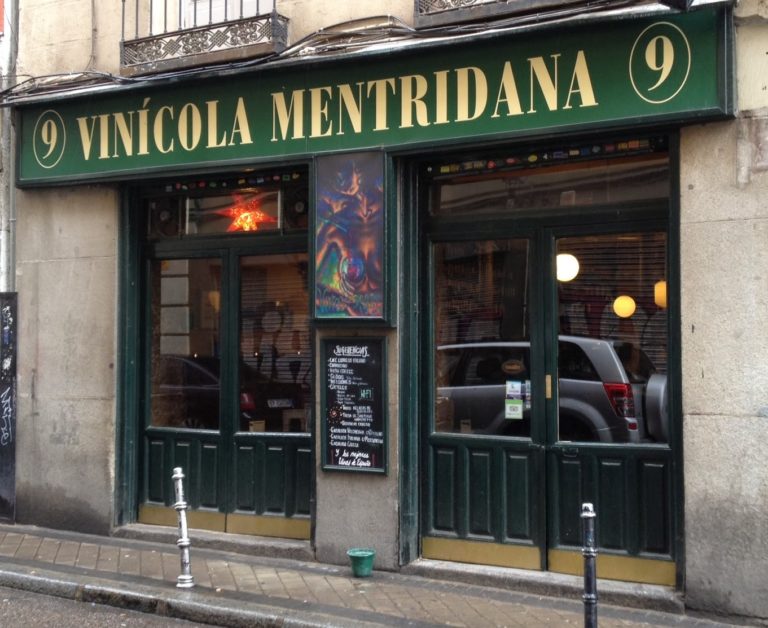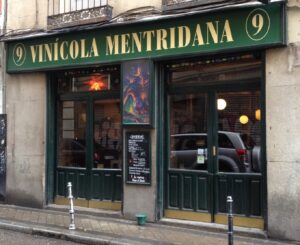 Do you have a more bohemian itch you'd like to scratch? Vinicola Mentridana is a very nice bohemian wine bar which offers large street-windows and it gives a pleasant echo of its former life as a bodega and can be found at Lavapiés.
Tienda de vinos (El Comunista)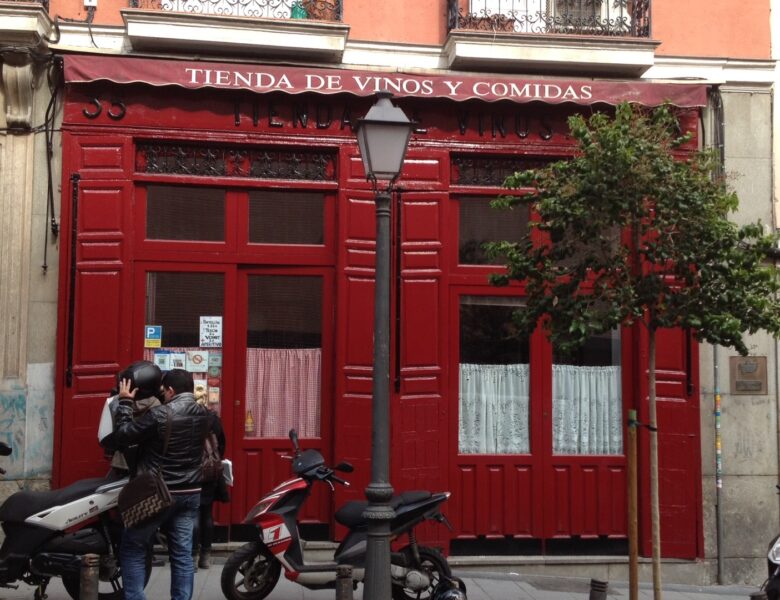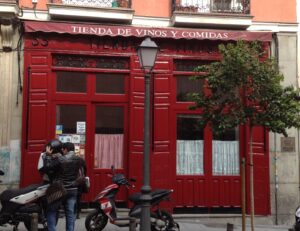 Colloquially known as "El Comunista", Tienda de Vinos makes it on the list of the best wine bars in Madrid. Originally a meeting spot during the Franco regime, Tienda de Vinos has a tasty and classic menu which hasn't changed in years, and the original owner's great-grandchildern still work here.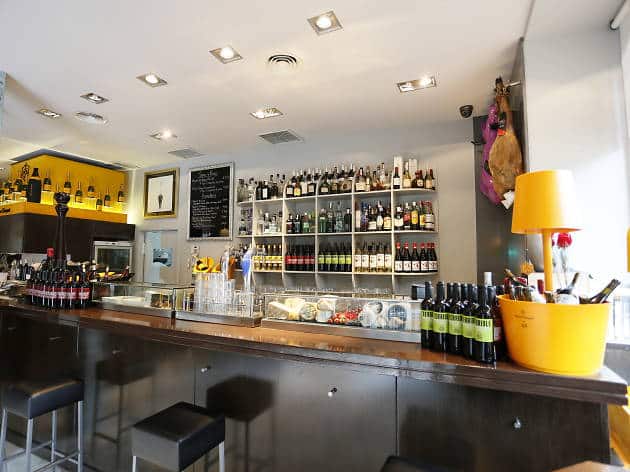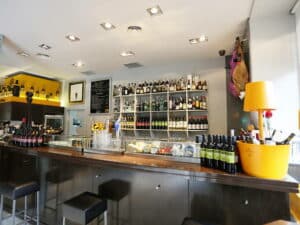 Located in one of the most beautiful parks of Spain, Retiro, Taberna Arzabal is one of the most successful examples in Madrid of what is known as an "enlightened tavern". It has a large selection of wines and amazing tapas.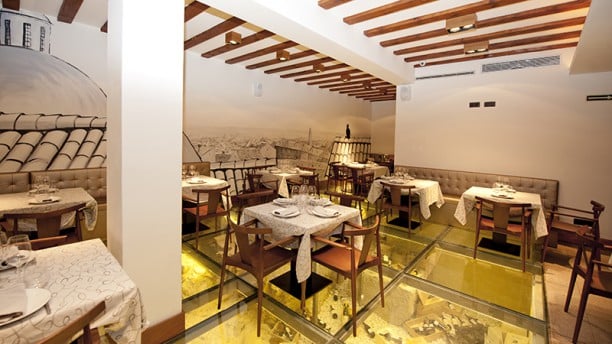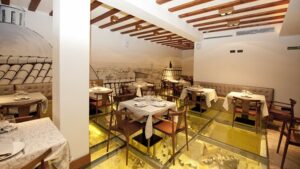 In the heart of the La Latina, Posada del León de Oro offers over 300 national wines and a renewed and diversified taste of the traditional cuisine. Good to know that heir famous "Cocido Madrileno", which is a chick peas based stew, is served daily.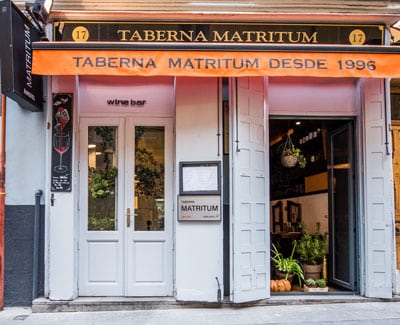 Also in La Latina, Matritum has a great selection of tapas and wines from other regions of Spain, mostly dominated by Catalonia.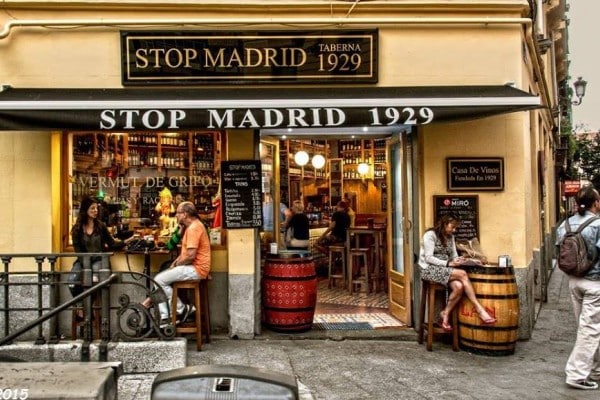 In 1929, on Calle de Hortaleza 11, The first ham and charcuterie shop in Madrid opened. It has been through a few changes, but the original fitting remained. Stop Madrid has a list of 50-strong wine list, all available by the glass.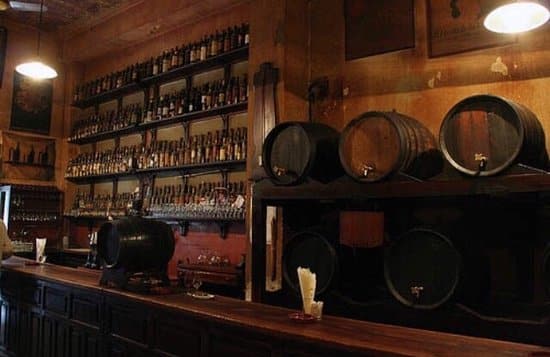 It has been said that Hemingway used to drink at La Venecia, though the bar isn't known for "gossiping" about its clientele. Located at a few minutes from Teatro Reina Victoria, having an old atmospheric sherry bar, this place serves mostly sherry along with manchego cheese, cecina and chorizo. Orders are made at the bar, and the tips are not accepted.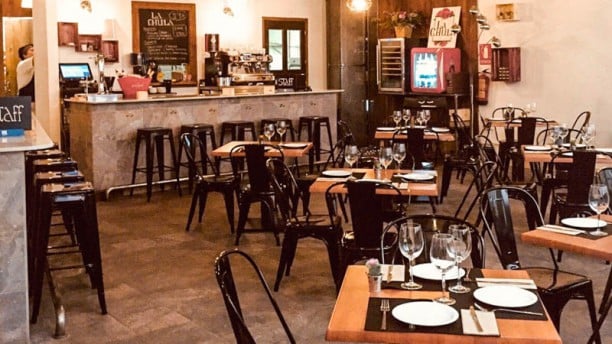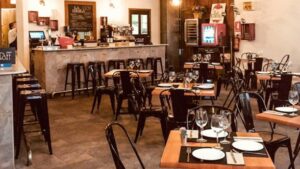 Du you fancy a bite to eat along with that good glass of wine? La Chula de Chamberi, located in Chamberi, is one of the best examples of a new-style-tavern in Madrid. It offers a number of different menu options: from dishes such as Russian salads, stwe croquettes, and battered squid rings to cazuelas, tostas, lamb chops and seetbreads.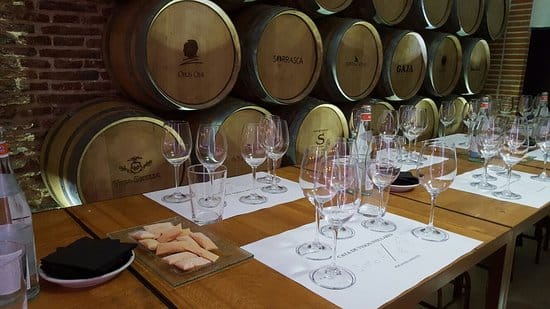 Located on Calle de Manuel Cortina, The One Wine is one of the most stylish wine bars in Madrid. This lovely place has a big selection of national and international wines, which can also be shipped at your place.
---