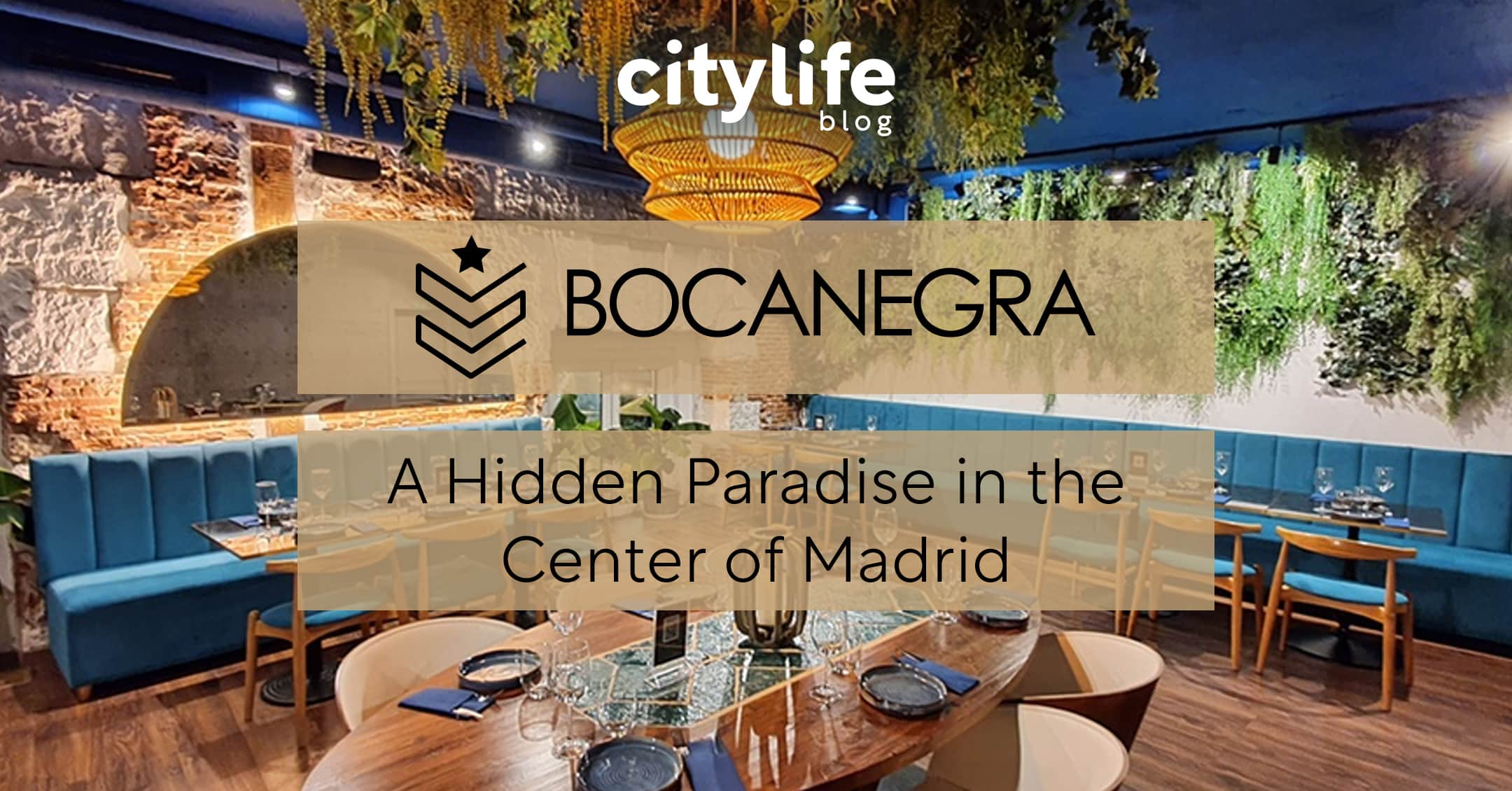 In an unbeatable location in the center of Madrid, this is a unique and exclusive space! Bocanegra is located a few meters from Gran Via and offers two distinct parts nestled inside a lush garden: a terrace bar and a spectacular restaurant. Enjoy delicious dishes and drinks in a modern and industrial space!
About Bocanegra
---
There are essentially two terraces: one for summer and one for winter. The summer terrace allows you to sit and enjoy the sunshine in the lush garden. The winter terrace is fully enclosed by glass and is heated, so don't worry about catching a cold! But if you want to sit outside on the summer terrace in the winter, you can (and you can snuggle up with some cozy blankets).
Aside from these beautiful terraces, there is a trendy restaurant located just inside that allows visitors to enjoy Bocanegra on the coldest days.
Additionally, Bocanegra is a great space for those looking to host an event. They rent their spaces out for parties and can also cater the event as well!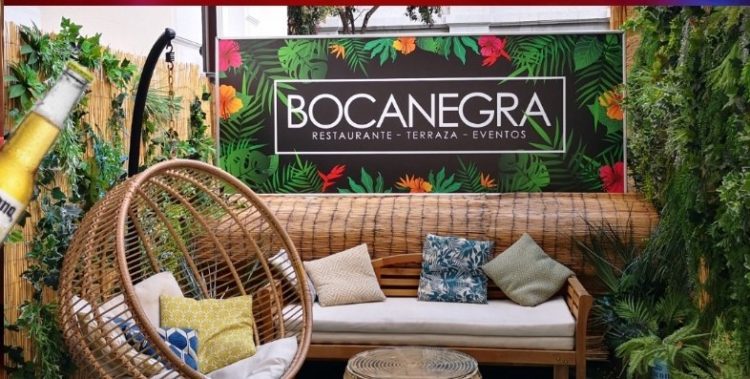 ---
Visiting Information
---
The restaurant is located on Calle del Marqués de Casa Riera, 1 (metro Sol & Banco de España). It serves breakfast, lunch and dinner every day of the week. Visitors can also hang out by the bar for a drink if they prefer. Reservations are not mandatory but are preferred.
---
Cocktails & Food Menu
---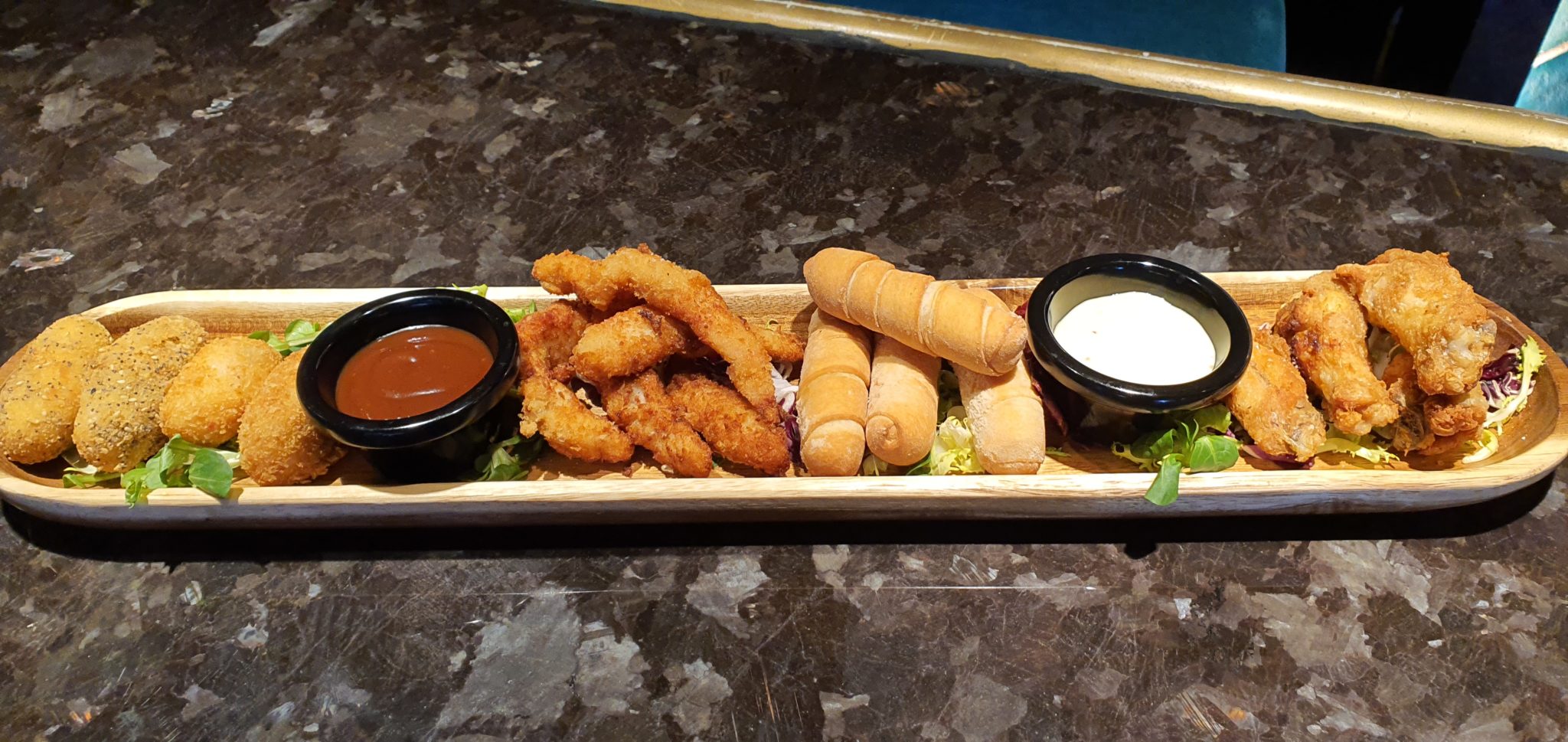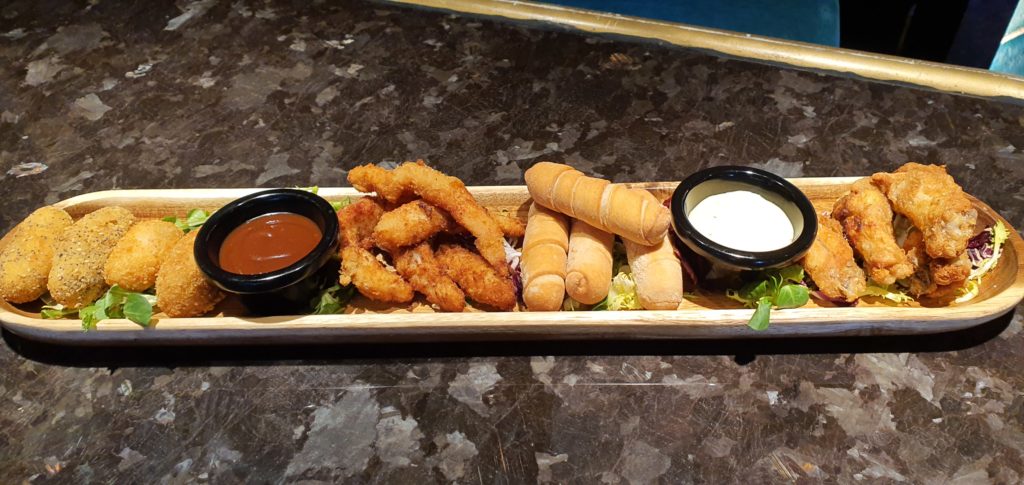 Bocanegra's menu is known for its innovative twists on classic dishes. For a taste of Spain, try the homemade oxtail croquettes or Iberian ham with tumaca bread. Looking for something to share? Try their unbelievably tasty nachos with guacamole. If you're a seafood fan, you can't miss the sea bass ceviche or tuna poke. If you're not a seafood fan, you can enjoy juicy burgers, tacos, and chicken fingers. Vegan? They have a delicious hummus trio or the mango and quinoa salad. If you're still hungry, you can't miss the scrumptious desserts.
---