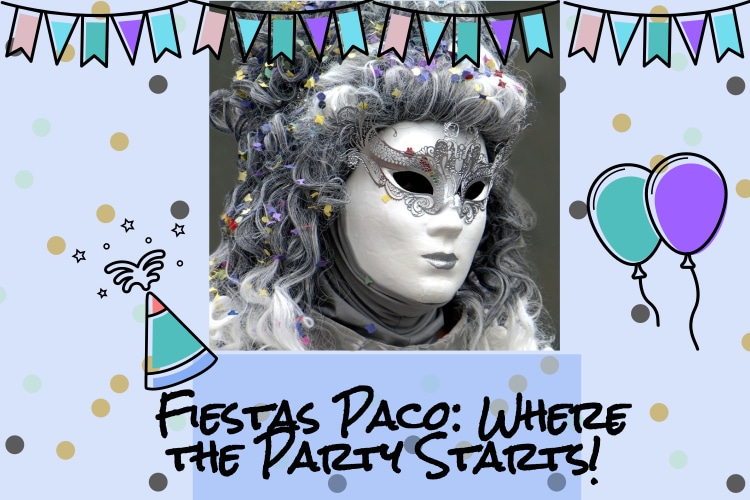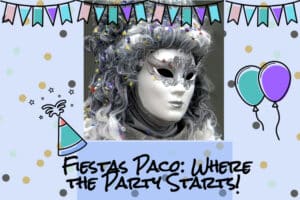 Don't know where to go when you need a costume for this upcoming Carnival season or Halloween? Well, we have good news! Fiestas Paco has you covered this Carnival/Halloween season, or for any holiday. From Oktoberfest costumes, to costumes based on movie/television characters, to Christmas costumes, Fiestas Paco has it all. Head down to 55 Toledo Street in Madrid to check out this sensational costume store for yourself, or check out their online website.
At Fiestas Paco, you'll find all your Halloween, Carnival and holiday needs!
In the last century, at the beginning of the 1930s, D. Francisco Moreno Redondo, decided to found his own business at 52 Toledo Street. At the time of founding, this street was considered to be, "the most picturesque and beautiful street in the world," characterized by a profusion of shops with rich window showcases, awnings, and brightly colored posters. At first, the store sold groceries, until in 1936, it began to specialize in the sale of candies and chocolates, officially beginning the sweet journey of what we know today as Caramelos Paco, a candy store that is now attached to today's current Fiestas Paco shop. At the time of opening, it was the only store that specialized in sweets in the capital.
Then, under the direction of Moreno Redondo's son, D. Francisco Moreno Vicente, the costume shop Fiestas Paco was opened to the public. This shop supplied costumes to the costumers, who were missing other items, such as pinatas, balloons, or costumes, while buying candy. Currently, Francisco Moreno Herguido has the honor of being the third generation in charge of the family business.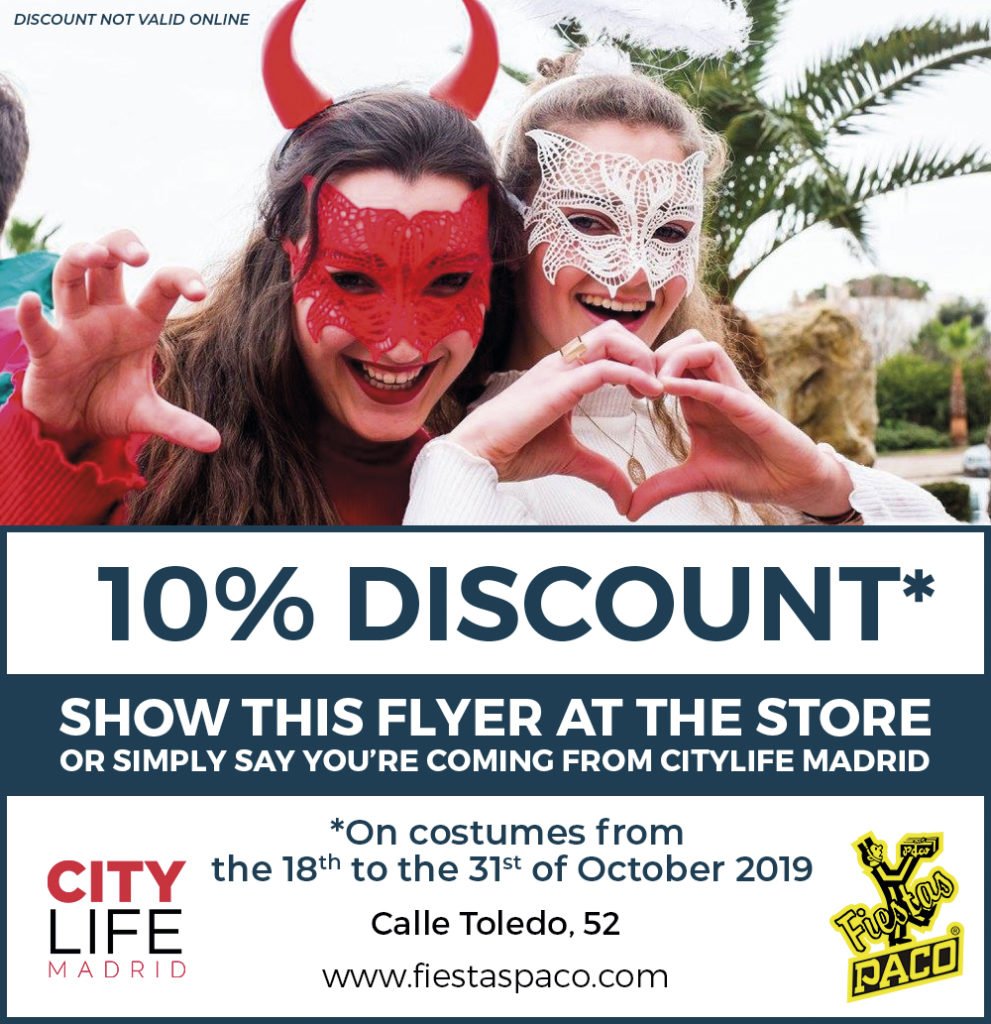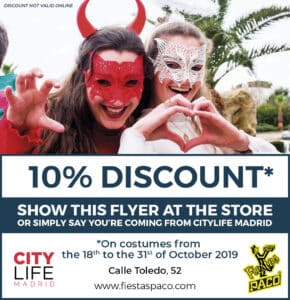 Fiestas Paco is a business of those that have dedicated their life to the world of costumes. When a certain holiday or festival approaches, their window showcase is filled with costumes and complimentary themes. Ranging from Halloween to carnivals, to Valentine's Day, to "despidia de soltera" parties, to Christmas, Fiestas Paco has costumes for any occasion. If you plan on attending Carnival throughout Spain or Halloween in Madrid this year, and want a costume to match the other party goers, then check out Fiestas Paco.
In addition to their large selection of costumes, if you head to Costumes Paco with the flyer saved on your phone, you'll get a 10% discount on your purchase!
– Grace