Carnival in Madrid: What to See & Do!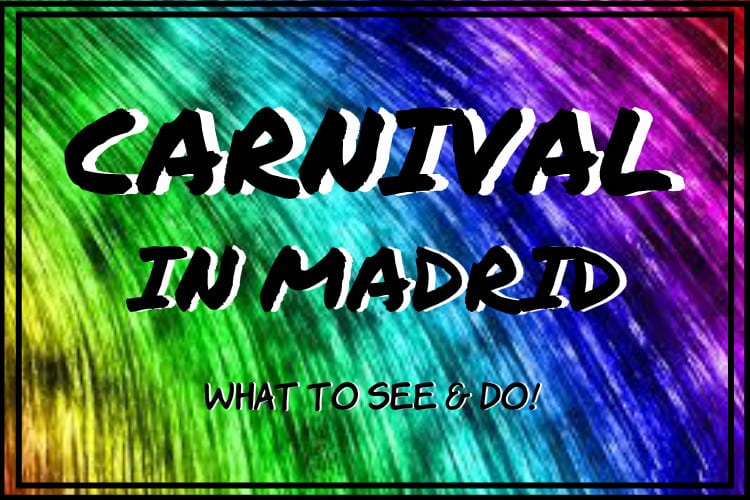 Spain is the life of the party. Throughout the year, there are numerous festivals and celebrations giving everyone another excuse to let loose. Out of all of these festivals, the main one you don't want to miss is Carnaval. The Carnaval festivities that occur towards the end of February and beginning of March are the wildest ones yet. These celebrations are a Western Christian tradition in Europe, and the country of Spain plays hosts to the best and biggest Carnaval celebrations out there. Madrid's tradition of Carnaval was temporarily wiped out when dictator Francisco Franco took control of Spain after winning the Spanish Civil War in 1939. Around 40 years later, in 1976, Carnaval was revived and the joyous celebration returned to the streets of Madrid.
If you are planning on spending this upcoming Carnaval season in Spain's capital, here is what you need to know…
This year Carnival in Madrid will take place between the 9th-14th of February and will offer a wide array of events! The opening night of Carnival will host the famous multicultural Carnaval parade, a yearly tradition for Carnaval. This year, the parade will start at 5:30 pm at the crossing between Avenida Buenos Aires and Avenida Albufera. It will end around 8:00 pm at Puente de Pedro Bosch! The parade will consist of over 20 participants. After the parade there will be the annual Carnaval opening speech is prepared by a popular Spanish figure. This year, the opening speech will be given by well-known rapper Orgullo Vallekano at 8:30 pm! Shortly after the speeches the concerts will begin around 9:00 pm in Puente Pedro Bosch!
The rest of the week will be jam packed with events like concerts, art shows, castling shows, live performances and parades! To get info on the entire Carnaval Itinerary, head to the official webpage:
– Leah