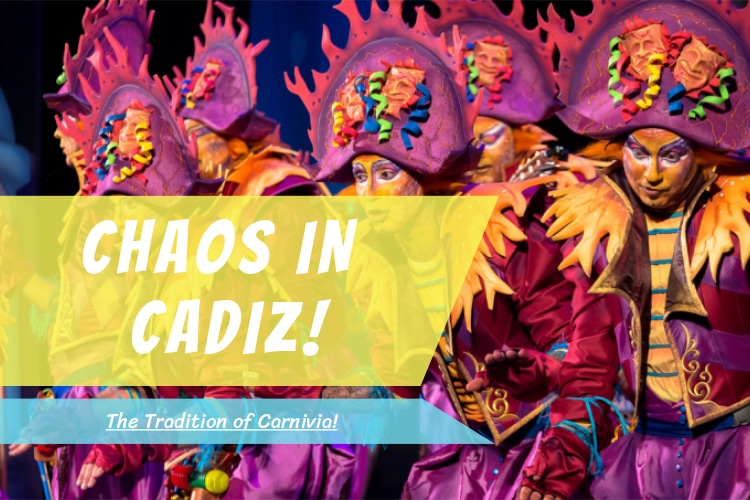 Cádiz, a beautiful seaside city, juts out into where the Atlantic Ocean meets the Mediterranean. With stunning architecture blending Moroccan and Spanish styles, and windy streets that lead to impressive views of the Atlantic, Cádiz is often dubbed Western Europe's oldest city. But besides the ancient architecture why is Cádiz so revered? Answer: Carnival.
Join us for a weekend in Cádiz as we celebrate this amazing festival! Check out all the info and book your tickets by heading to our trips page now!
The Origins of Carnival
---
Cádiz's oldest tradition is a festival that dates back to a Roman holiday even though the modern festivities have visible roots in a fifteenth century Italian carnival. Both celebrations served as a pre-Lent party before the people would give up certain dietary delights as a religious practice. The trend didn't just take off in Europe either, with many Caribbean islands celebrating since the 18th century.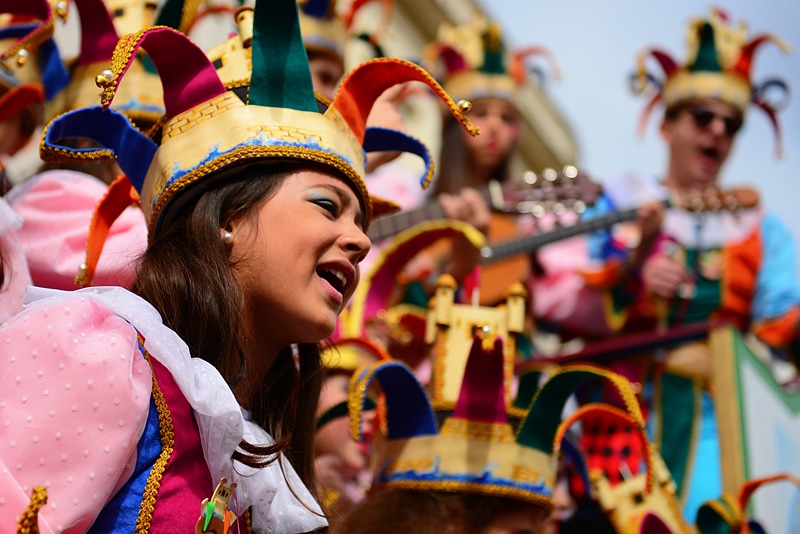 Now, the Cádiz Carnival links an ancient tradition and a modern party. If you haven't been to Cádiz, there is no better time than to go than Carnival. For two weeks in February/March, Cádiz holds one of the world's craziest street parties, which is quite a feat for such a small and confined city. So what exactly makes the Cádiz Carnival noteworthy apart from all of the costumes and higher tolerance of mischief by the Guardia Civil? Well, besides just being a massive costume party, the Cádiz Carnival is a unique cultural experience.
People who are lucky enough to take part in the Cádiz Carnival, are participating in a tradition tied to the origins of Spain and Christendom. The Andalusian people, who are known for their friendliness and highly-energetic traditions, pour onto the streets in Cádiz to revel in performances and other spectacles. In past Carnivals, gymnastics experts have shown off their skills on the streets while costumed individuals display their exotic animals such as Lions and tigers. Cadiz is a spectacle one would expect of a carnival on steroids.
Cádiz Carnival Today
---
Aside from the main shows, the Carnival has surprises around every corner. An eclectic mix of different musical groups sing side by side wearing identical costumes as part of coros (choirs) or chirigotas (satirical singing groups). One of carnival's peculiarities is the omnipresent political satire, which spares no one, especially not the Donald Trump's and Vladimir Putin's of the world. The Andalusians are proud of their satire and especially its musical form.
Some bands are paraded through the streets in firetrucks, and others find a terrace and or plaza to transform into a mini venue. To see the real culture of Carnival is to follow the Andalusians and the sound of their music. They roam the streets together; usually all dressed as the same thing. It's quite something to walk by a herd of Giraffes and then look over to see a group of Storm Troopers eating tapas on a terrace. But this is what Cádiz is all about, it's about having Halloween in the middle of Winter. Everything might seem out of place, but it's aggregate is what makes Cádiz Carnival truly special.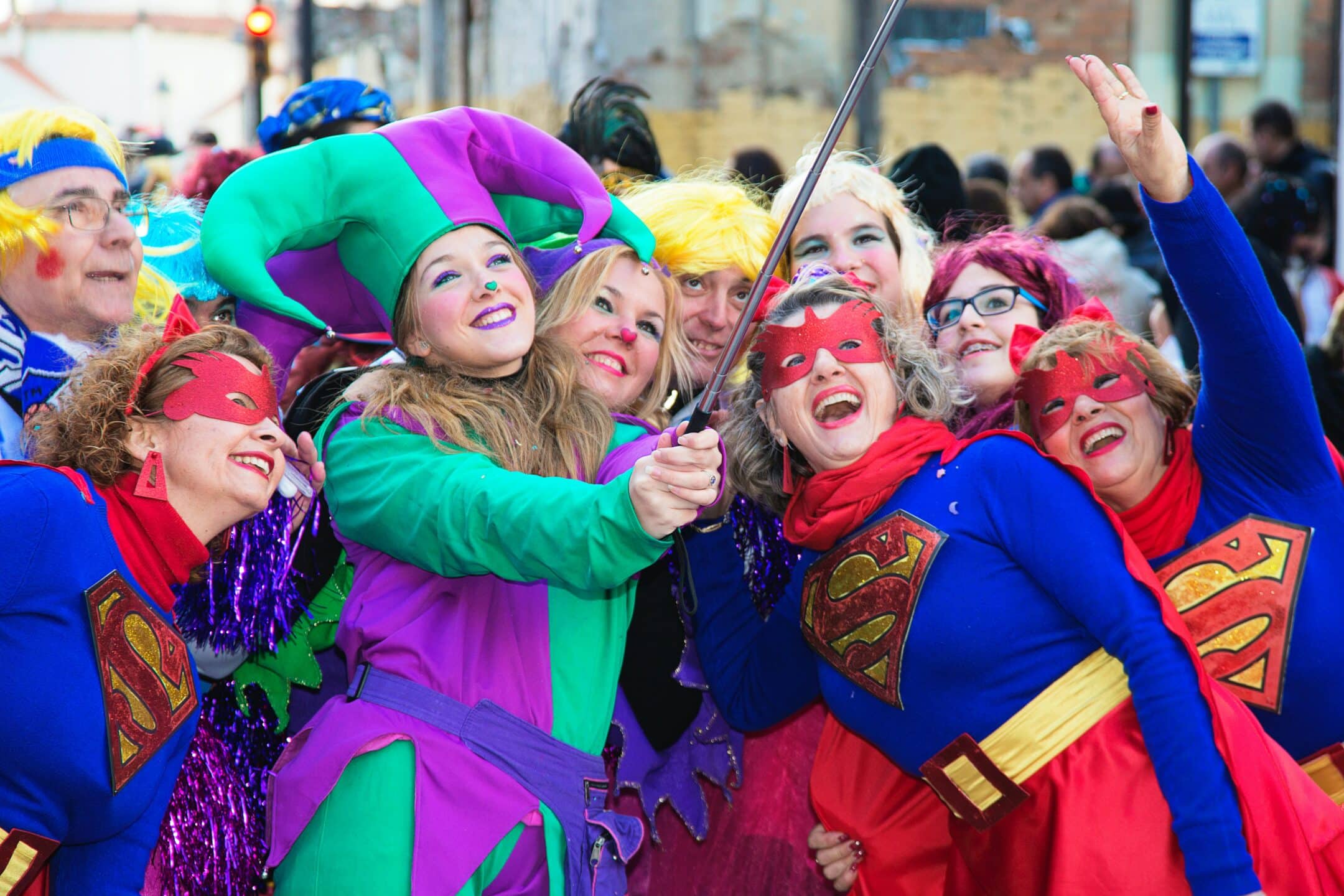 As a typical day goes on during Carnival, the party starts to snowball into something bigger. The Church, which becomes the city's central pregame zone, becomes inundated with people and music. When the light finally dims on the Carnival, the party moves to a giant tent for those who want to stay until the early hours of the morning for the more traditional dance party. While the party may remain modern, the tradition of drinking and letting loose was a precedent set by the Romans, whose parties created massive chaos unknown to the modern world.
Ultimately Cádiz has a bit of everything, culture, costume party, views, dancing, and food. It's the only place on earth where Putin and Trump share a drink with a couple of tigers and maybe a giraffe too! If you're you in the mood for Carnival,