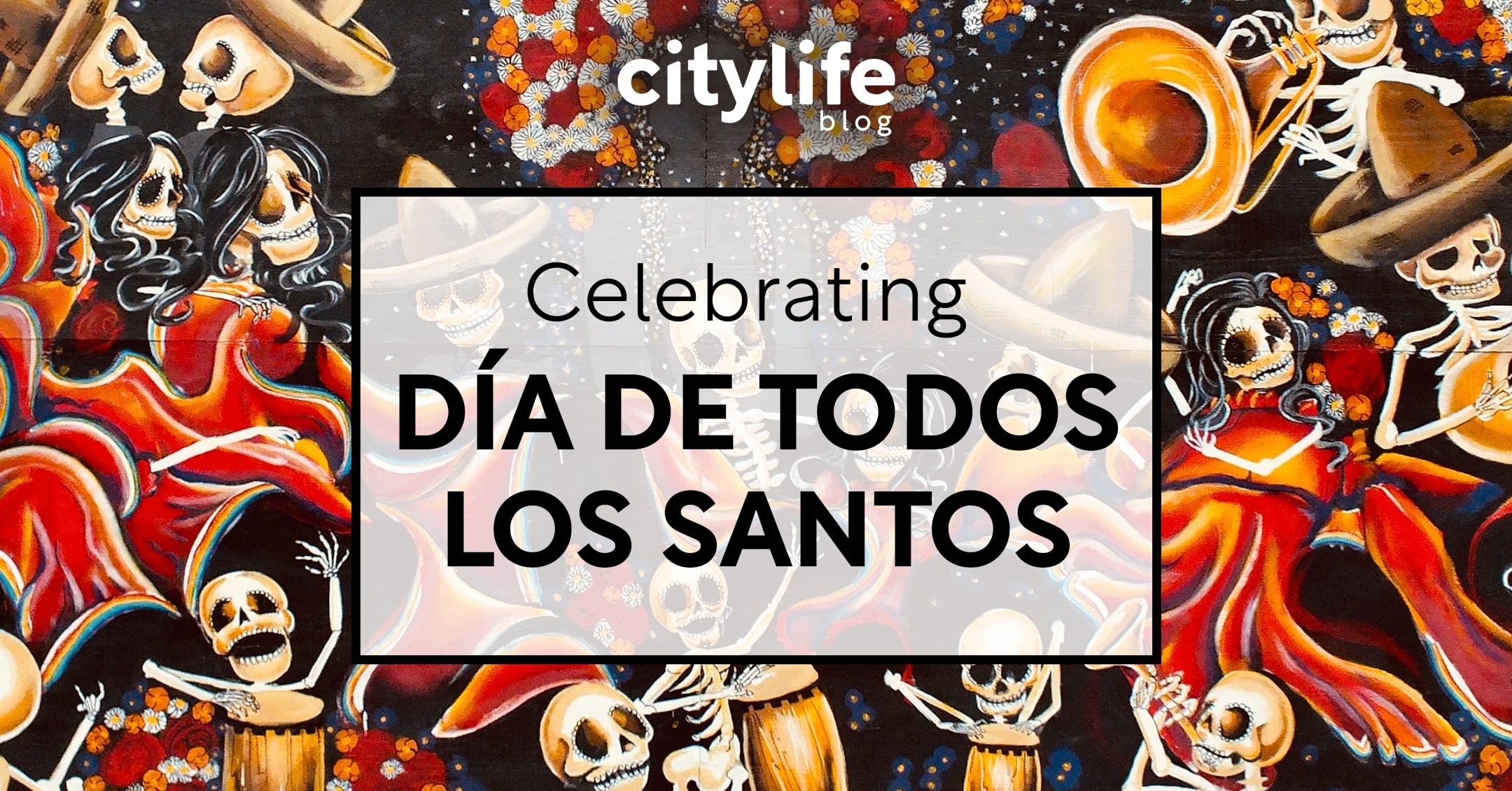 We have officially reached October, which means it's time to get excited for the spookiest time of the year! Now most of you are probably thinking that I'm talking about Halloween, but the traditional Spanish mid-fall celebration looks a little different. El Día de Todos los Santos, on November 1st, is the more common of the two holidays here in Spain and in tons of other countries as well. Here is your beginners guide to all the traditions of this spiritual day of remembrance.
Remembering the Dead
---
As opposed to Halloween traditions revolving around fun-sized candies and scary movies, Día de Todos los Santos is much more spiritual and emotional for some. An official religious day recognized by the Catholic Church. It is meant to be a day of remembrance, mourning, and celebration of all of the lost souls. Many families, especially those of older generations, follow traditions of honoring the family members they've lost from their lives. There are usually large masses held on the day of the holiday, in churches or in the cemeteries where most of the parishioners with be.
People will go to cemeteries, to decorate the graves of lost ones and will be adorned with elaborate floral arrangements to honor their memory. It is one of the most popular days for florists in Spain. You will likely see many different emotional reactions from people on the day of. Some treat this day as a party, celebrating the lives of their loved ones. For others, it will be a more solemn day of remembrance. Either way, it is a beautiful way of honoring souls that are no longer with us.
Yummy Sweets
---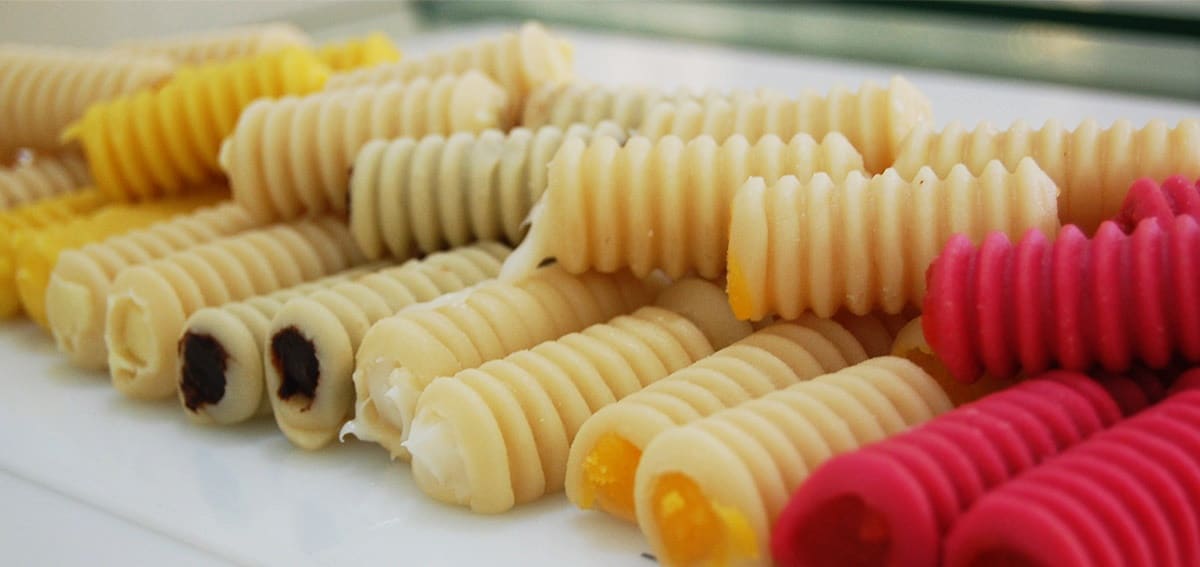 It is very common to have these traditional sweets and desserts on Día de Todos los Santos. Peek into the windows of bakeries around Madrid and you will for sure see some of these treats being displayed as we get closer to the day!
Buñuelos de Viento: These are small spherical pastries reminiscent of donut holes or cream puffs. Light and airy, they can be filled with different things or just eaten plain as they are, rolled in cinnamon and sugar!
Huesos de Santo: Perhaps the most popular of all the treats of this day. These "bones" are made of rolled Marzipan filled with a cream made from egg yolks and tons of sugar. They are a super festive treat that even look like the remnants of the deceased.
Panellets: These are small cakes or cookies that can come in many shapes and sizes. Some are made of marzipan, others with chestnuts and sweet potato. Traditional panellets are also rolled in pine nuts, which you will also most definitely see!
Castañas Adasas: One of the most classic traditions of this day is roasting chestnuts out in the open air over a roaring fire. If you find yourself in the cemetery on the 1st, you will definitely see some people participating. You've probably already seen the vendors out on the streets of Madrid.
Pan de Muerto (Mexico): Although this is less popular in Spain, this "bread of the dead" is super popular in Mexico and a few other Latin American countries! This sweet bread baked in the weeks leading up to November 1 is also sometimes decorated with bone shaped pieces.
International Celebrations
---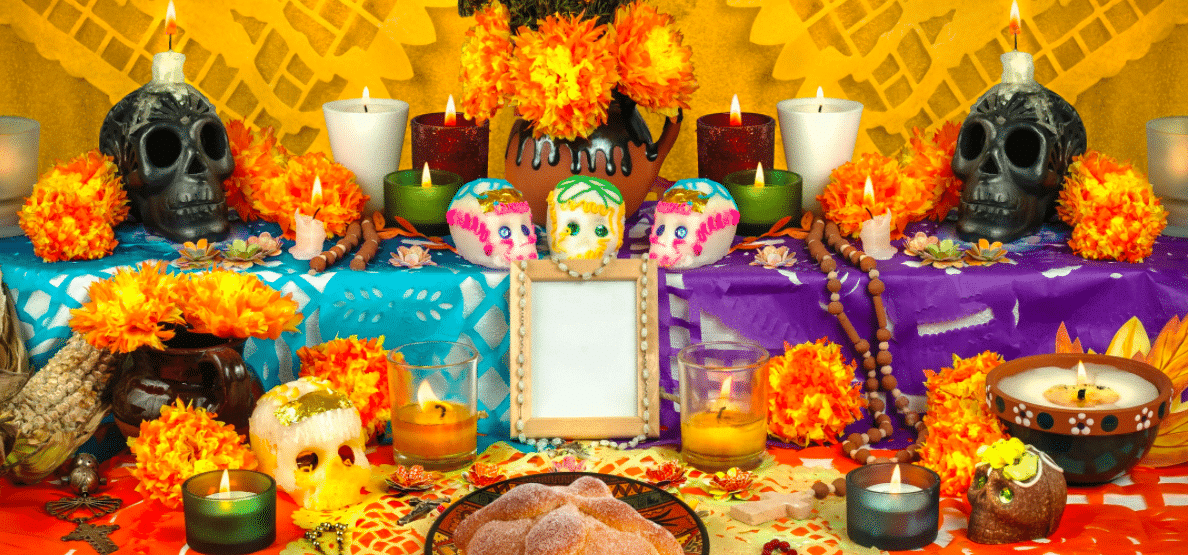 Performance: One of the Spanish traditions that you may come across is a performance of the 1844 play Don Juan Tenorio, by Spanish playwright José Zorilla. This play features the adventures of young Don Juan Tenorio, and deals with themes of sin and death, part of which unfolds in a cemetery. It is performed in theaters throughout the country on the holiday!
Processions: If you're travelling to a country this All Saint's Day, you may be lucky enough to catch a religious procession. These parade-like events are very sacred and can be very emotional. You may see large religious statues being carried by the people throughout the streets of a city, or people dressed in cloaks carrying candles.
Altars: It is traditional in some Latin American countries to create an altar in the home that is dedicated to the memory of a lost family member. These altars are usually ornately decorated with flowers, photos, candles, sweets, trinkets, and favorite foods of the deceased. They can be very beautiful and intricate tributes to a lost loved one!
Día de los Muertos: This variation of Día de Todos los Santos can be found prominently in Mexico. Both celebrations remember the dead, but Día de los Muertos puts a different spin on the day. This particular day of the year is thought to be the day when the souls of the departed return home for a yearly visit. Remembrance altars are much more common for this holiday. You will find unique decorations cut from tissue paper, the famous sugar skulls, and pan de muerto at a Day of the Dead celebration!
That's the scoop on what Día de Todos los Santos is all about! Between this day and Halloween, be sure to check out all the traditions and celebrations that are coming up this season!
---