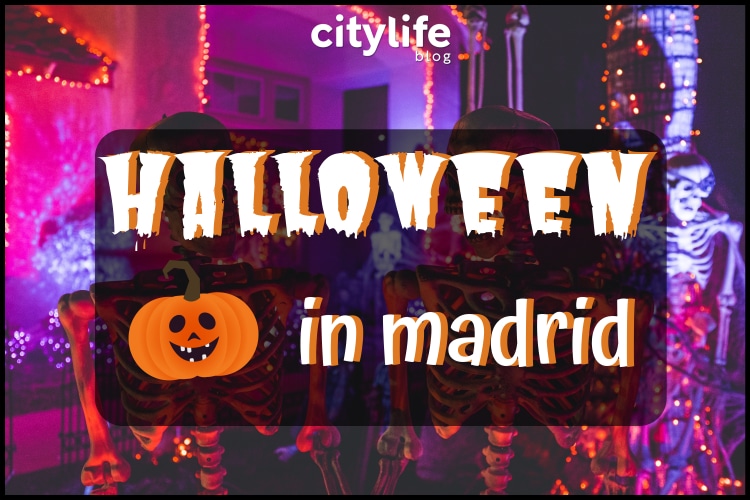 ---
Halloween is just around the corner and for those of us who take it very seriously, it's time to start preparing for the spookiest day of the year (let's be honest, you've probably already started). While the stereotypical Halloween celebration in America is full of candy and suggestive costumes, the Spanish have kept Halloween on the scary side. You will see most people dressed up as something dead, monstrous or horrific. So, what exactly is a typical Halloween in Madrid and how can you make the most of this famous holiday? Take a look at everything Madrid will offer this October 31st!
1. Day of the Dead / All Saints Day
---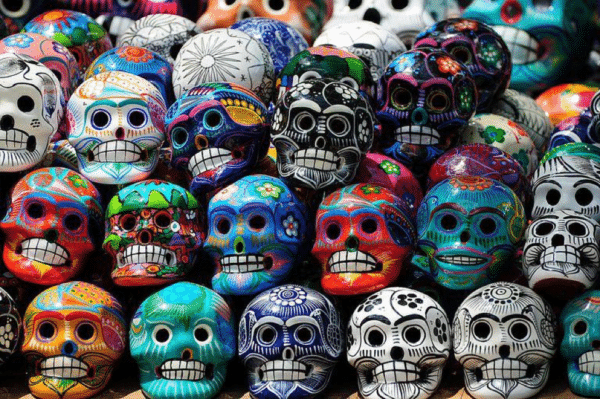 The Day of the Dead is really the holiday that started it all. This particular day is most well known for being a Mexican holiday, however it's very popular in almost all Roman Catholic countries, Spain included. This is also known as All Saints Day (Día de Todos los Santos) and takes place the day after Halloween. This is a day where families and friends honour all the souls in their lives who have passed on.
Typically the people will wear all black and visit the local cemetery, or the cemetery where loved ones are buried. You can buy traditional flowers and candles at almost any street corner on this day. After which you can bring them to pray for and honor any lost souls in your life. In the afternoon, it's typical for friends and families to gather together for a feast of traditional All Souls Day foods – like Huesos de Santo (sweet, bone-shaped marzipan) and Panellets (cookies made from almond and sweet potato, coated in pine nuts). If you want to do the Halloween in Madrid right, you have to participate in this ancient tradition!
2. Halloween Parties
---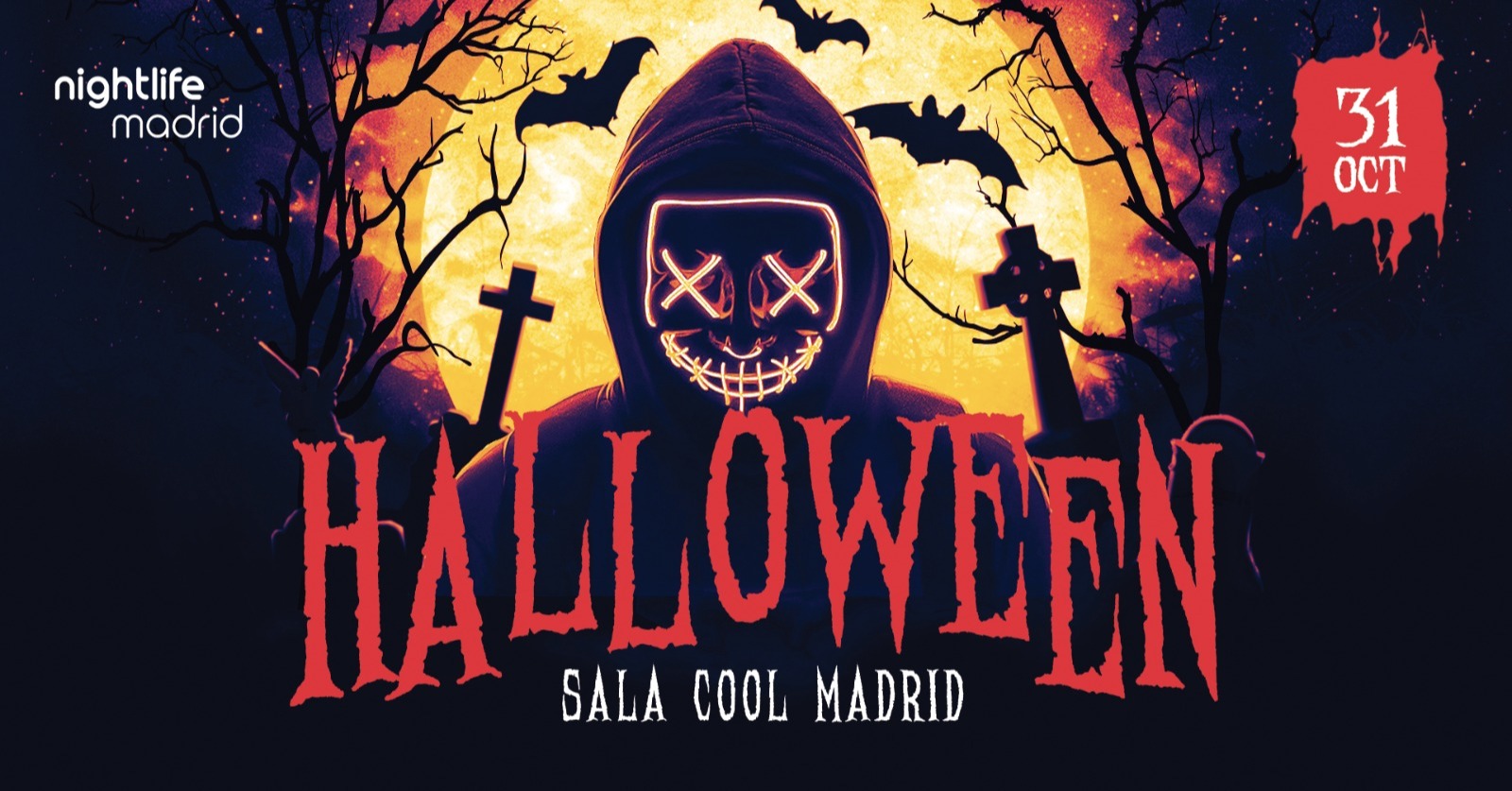 There's no better way to get ready for the Halloween festivities than starting of the night with a bang! Where better than at Nightlife's Halloween Parties? To get the most of this Halloween weekend come party with us on Friday the 30th and Saturday the 31st! Visit Nightlife Madrid for details about tickets, hours and VIP experiences!
3. Terror Parks
---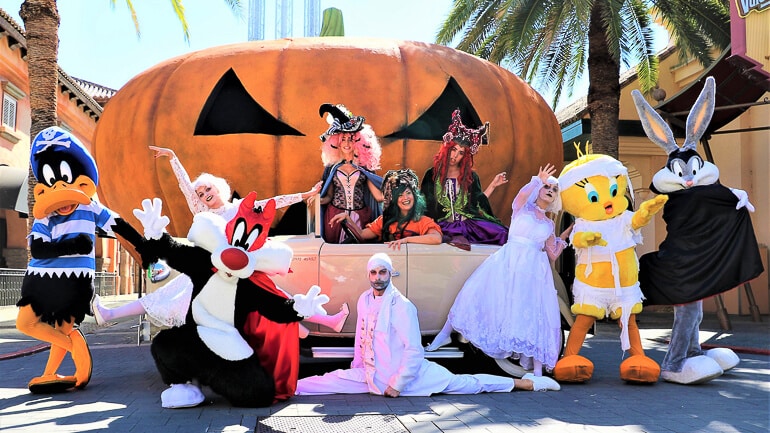 Both of Madrid's prominent theme parks love to celebrate Halloween in Madrid. They will be hosting multiple Halloween themed events through the month of October and early into November. Parque Warner will be completely transformed into a town of horrors, complete with two horror attractions based on famous horror films. Returning for 2020 are two attractions based on the film "La Llorona"; a new passage of terror with a route of more than 300 meters between windy roads, scary trees and dark areas where you will be haunted by live actors. Be sure to also check out the "Expedientes Warren", a walk-through labyrinth featuring scenes from your favorite horror films including The Conjuring and Annabelle Comes Home. If you think the movie was scary before… try experiencing it firsthand!
Besides these attractions, there will be more Halloween activities in the park. For children there will be an Animal Forest completely themed and a big spooky parade at the end of each night! In addition, Madrid's Parque de Atracciones will be transforming into a terrifying world of horrors. A variety of Halloween Terror Experiences will return to this park this year, including the Horror Cinema, The Hospital of the Dead and the famous "Walking Dead Experience"! For those looking for family-friendly Halloween fun, Parque de Atracciones has great options for kids of all ages. Watch a performance by "La Banda de los Muertos", a classic mariachi band with an electro-pop twist, or meet & greet your favorite Nickelodeon characters at the Parque's infamous Nickelodean Land.
4. Enigmatium Room
---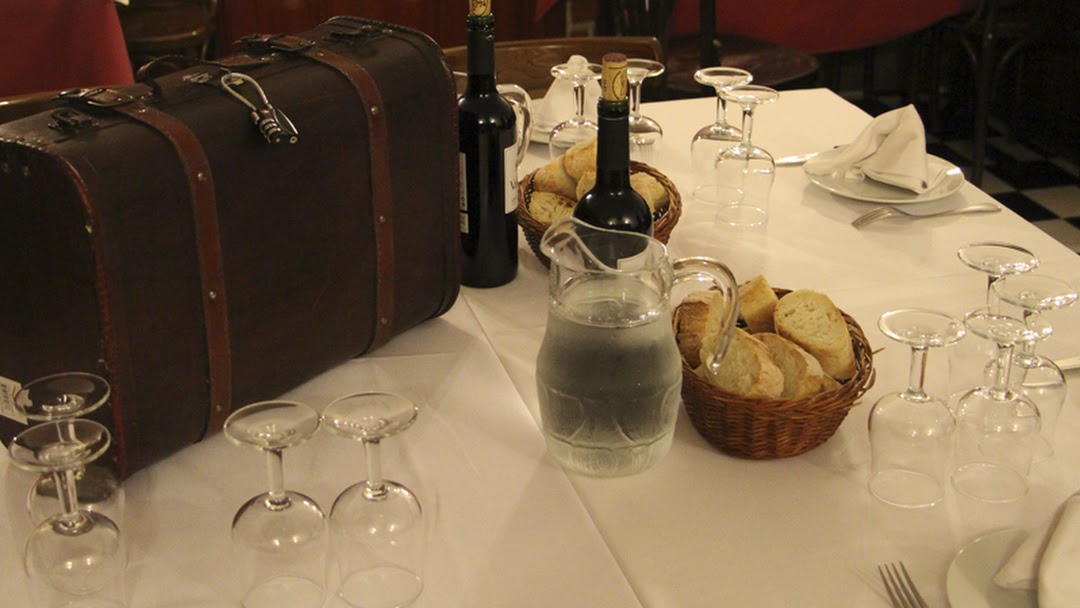 This immersive escape game will give you all the scary Halloween vibes! Get together with your friends to solve an epic mystery in under 60 minutes. However, the fun starts long before you're inside one of Enigmatium's escape rooms; the game formally begins once you purchase your ticket and are given a clue to the location of the venue. Once you arrive, you'll be given a backstory and clues on how to escape as you enjoy a dinner (complete with spooky actors and horror-inspired decor) among your teammates. It takes around 3 hours and you can book the experience online with friends. Make sure to get your tickets before they're all gone to maximize your Halloween experience in Madrid!
5. Amazing Halloween Costumes
---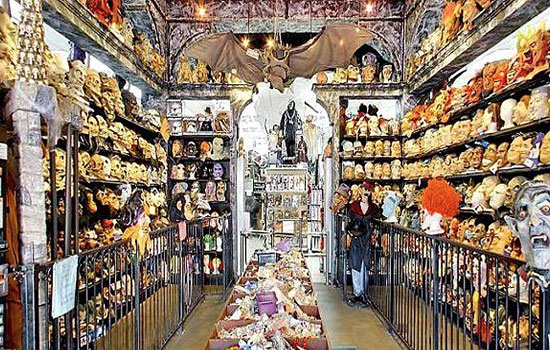 Like most shops in the Madrid city center, you won't be able to find massive department store sized costumes shops like you might back home. You might find some ridiculously overpriced costumes at El Corte Ingles but you'll be better off looking at local shops. There is no shortage of costume shops all over the city for you to buy this year's scariest costumes. You'd better start searching for a Halloween persona now! Halloween in Madrid is much spookier than in the States, so you're most likely to find costumes focused on horror and gore. You will definitely be impressed with some of the costume creativity you will see! Some great shops to check out include BarulloCompany, Menkes, Maty and Fantástica.
Take advantage of this special Citylife offer: 10% off costumes at Fiestas Paco!
6. Day of the Dead Exhibition
---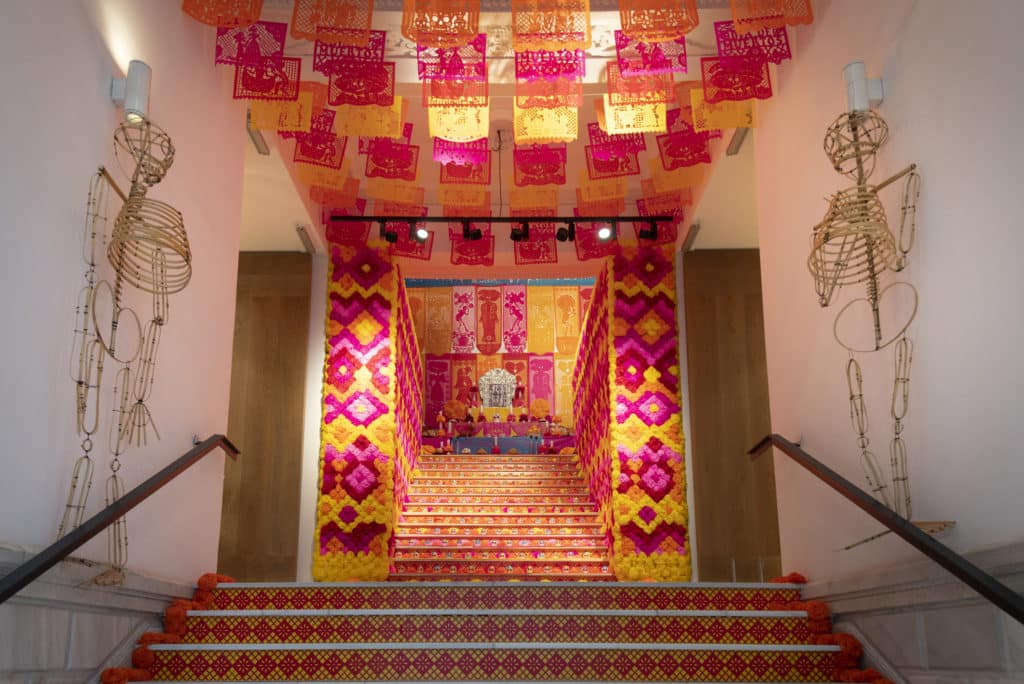 Casa de Mexico is a center dedicated to sharing the beautiful history and culture of Mexico. This year, the museum will bring back their breathtaking Dia de los Muertos exhibit, which will allow visitors an inside look at this ancient tradition. The main showpiece, the altar of the dead, can be seen from the center's large vestibule, but you'll want to get tickets and an audio guide to fully immerse yourself in the secrets that this expo holds.
7. Casa de los Horrores: Aranjuez
---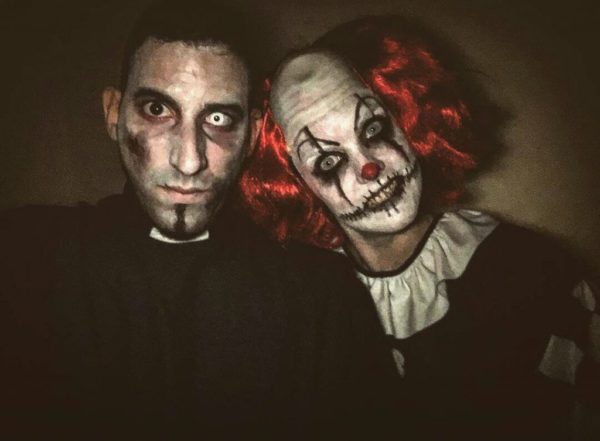 A quick train ride outside of Madrid, visitors will find the charming town of Aranjuez, a current UNESCO World Heritage site and former Royal Estate of the Crown of Spain. Although very popular for its elaborate gardens and ornate castle facades in the spring and summer, this historic site is dominated by Halloween-themed decorations and events all autumn long. Journey south to Aranjuez for one of the most immersive Halloween experiences in Madrid; enjoy an overnight stay complete with dinner, accommodation, breakfast and the spookiest 16-hour experience of your lifetime at Casa de los Horrores: Aranjuez. If you choose the Escape House 1.0 experience, you'll be tasked with following a series of clues to escape the Countess of Villamejor's mansion in complete darkness.
After you've escaped, you and your group are invited to spend time exploring the castle or enjoying the open bar before your sleep. Or, if you'd rather solve a different kind of mystery (or just prefer the lights on), you may instead choose the Cluedo 2.0 ticket option; with this ticket, visitors will enjoy a night of riddles, puzzles and an interactive game of Clue among actors dressed in horror-themed costumes. Your night will close with a dance in the Countess's ballroom replete with karaoke, dancing, music and drinks (and, again, an open bar). Both experiences include an overnight stay and a menu of breakfast choices in the morning!
8. Sweet Space Museum
---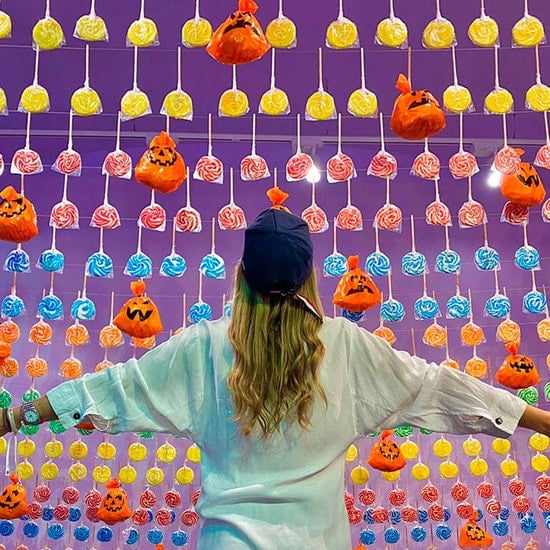 At the Sweet Space Museum, an interactive experience devoted to all things sweet, Halloween is the perfect occasion to indulge in a few (or more) themed treats. With 10 Instagram-worthy installations by 11 different artists, the Sweet Space Museum is replete with a Halloween-themed ice cream lab, personalized cotton candy, space waffles and much more. Remember to bring your camera (and to make room for dessert) for this light-hearted fusion of sweets, art, and a spooky season-appropriate ambience.