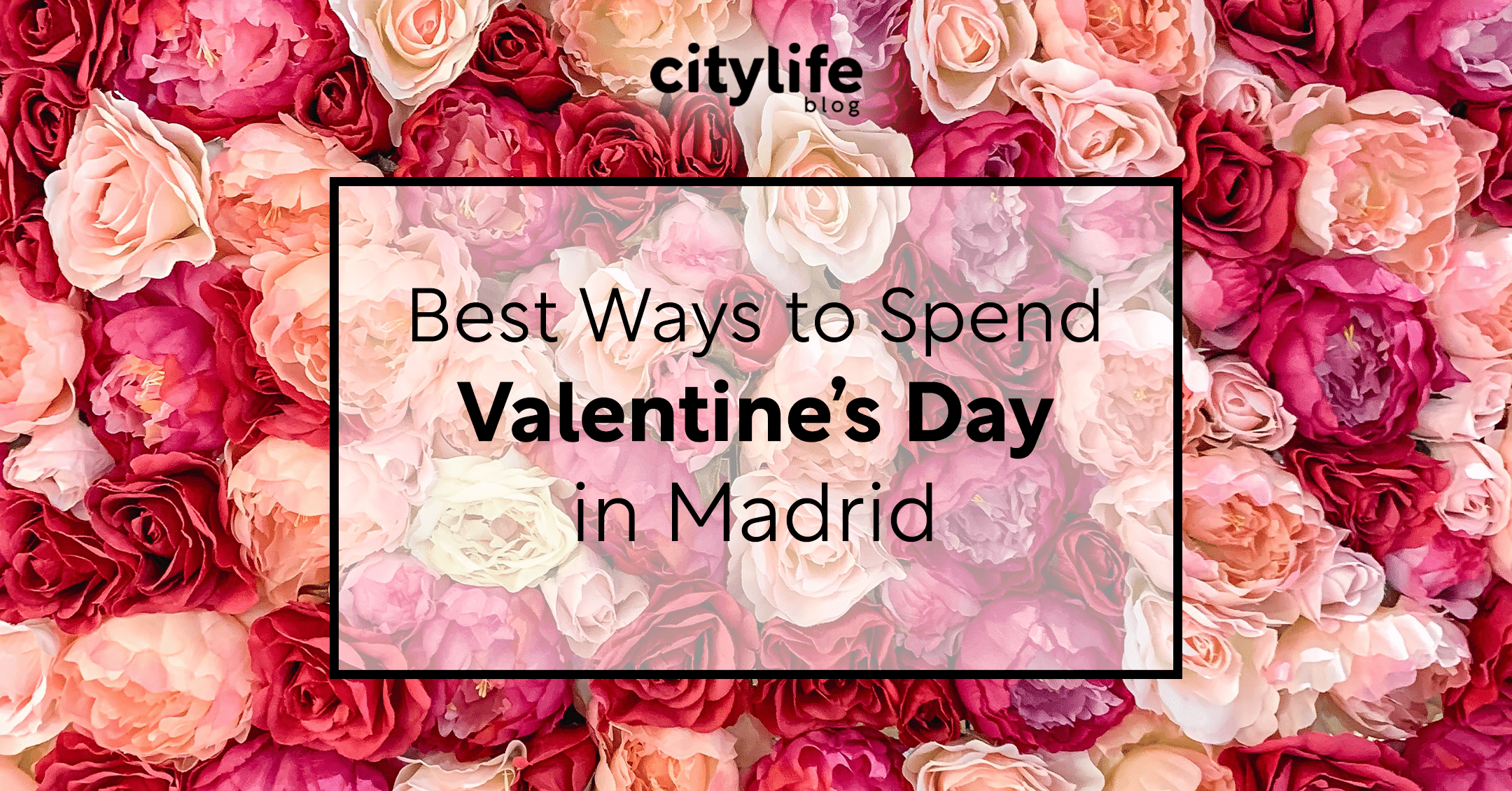 Who said Madrid isn't the most romantic city in the world? If you're going to be in Spain's glorious capital this February 14th, don't stress. After the flowers and the chocolates, there are plenty of romantic activities you and your special someone can enjoy together on El día de San Valentín.
Although Valentine's Day isn't as largely celebrated here as it is in other countries, the love in the air is just as strong. The city of Madrid already offers so much to see, all you have to do is add a little love and dove and you've got yourself a perfect Valentine's Day in Spain. Here are some ideas on how to woo your date this Valentine's Day!
Have a Romantic Drink on One of Madrid's Many Rooftops
---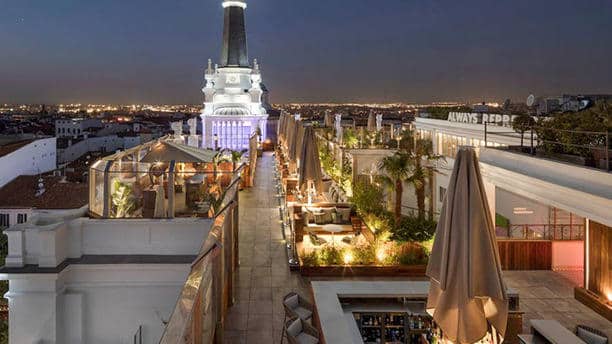 Walking through the city and looking down at the city are two completely different things! Visit a rooftop bar or restaurant here in Madrid and enjoy the spectacular views this city has to offer. Whether for brunch or for dinner, any time of day is a good time to be on a rooftop, especially with that special someone. Some popular rooftops in the center include the rooftop at Círculo de Bellas Artes on Calle de Alcalá, or The Roof at ME Madrid off Plaza de Santa Ana! Check out all the amazing rooftop terraces in Madrid that you can enjoy!
Share a Romantic Sunset Moment at Templo de Debod
---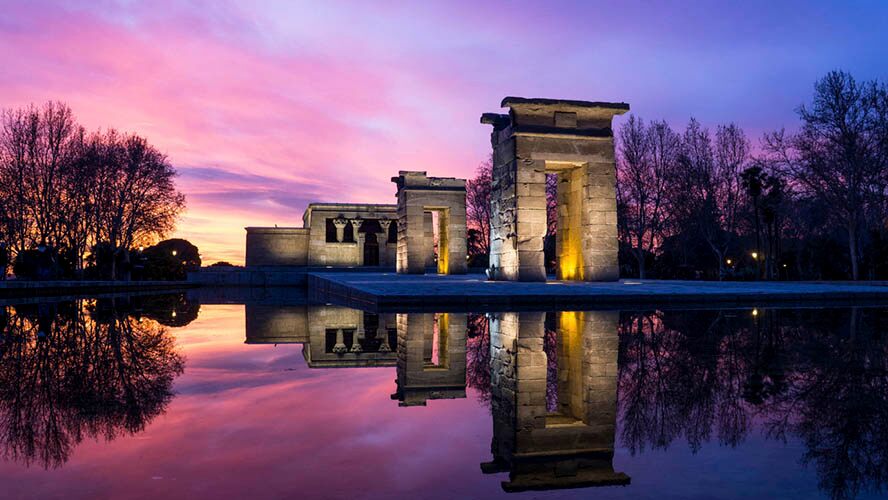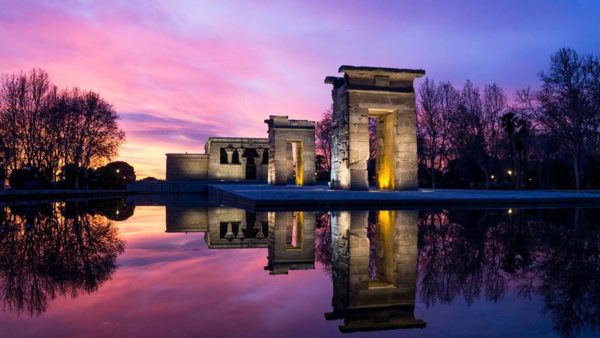 If you're looking for a romantic, unique experience that's also free, you can count on Temple of Debod! This temple is a historic beauty in the city of Madrid that is home to one of the most famous lookout points in the city. What makes it even better is the lookout was made especially to showcase the breathtaking Madrid sunset. The Temple of Debod was first constructed in Upper Egypt in the early 2nd century BC. Egypt donated the temple to Spain in 1968 after construction along the Nile River threatened its reservation. So bring a blanket, a bottle of wine and snuggle up with your special someone.
See a Classic Movie at an Historic Cinema
---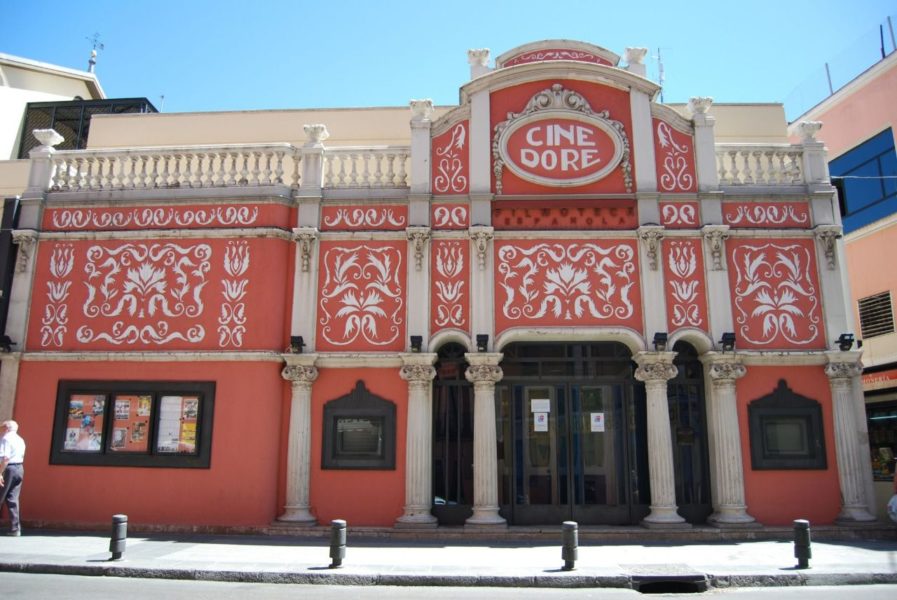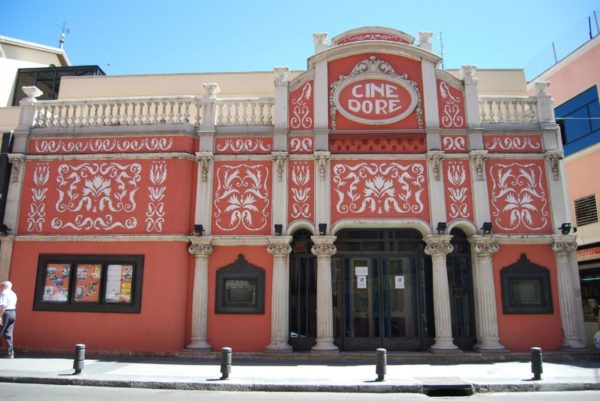 Nothing is quite more romantic than a classic vintage vibe. That's what you get at the Cine Doré on Calle de Santa Isabel, 3. It's a vintage cinema that shows a variety of old classic and foreign films. The theater itself is in a beautiful, historical building built in the 19th century. That will definitely impress your date! There are only a few screenings per day so be sure to check their website for showtimes.
Visit the Museum of Romanticism
---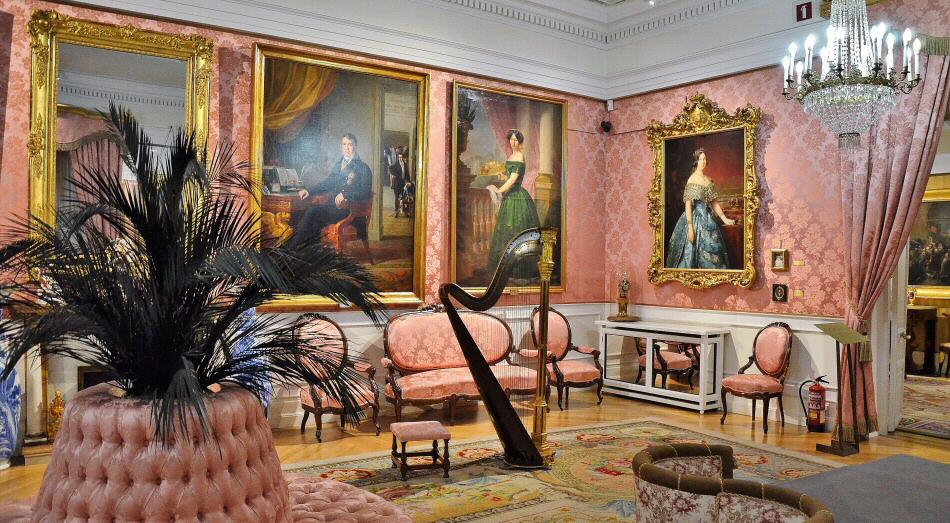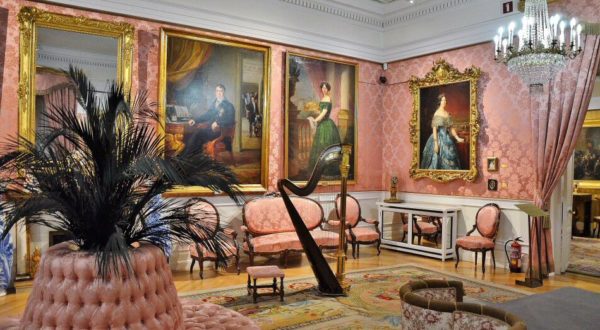 An art museum dedicated to the era of emotion and love? What better day to go than on February 14th?! El Museo del Romanticismo located here in Madrid is a great place to take your date this Valentine's Day. Observe the museum's art collection and artifacts that represent the artistic and intellectual movement in Spain during the Romantic Era. Throughout the museum, you will see different paintings, furniture pieces, and art structures from the 19th century Romanticism period, including works by Goya! You can visit the museum at Calle San Mateo, 13, near the Tribunal metro stop. The museum is open Tuesday-Saturday from 9:30-18:30. The entrance fee is only 3 euros.
Take a Romantic Stroll Through Retiro Park
---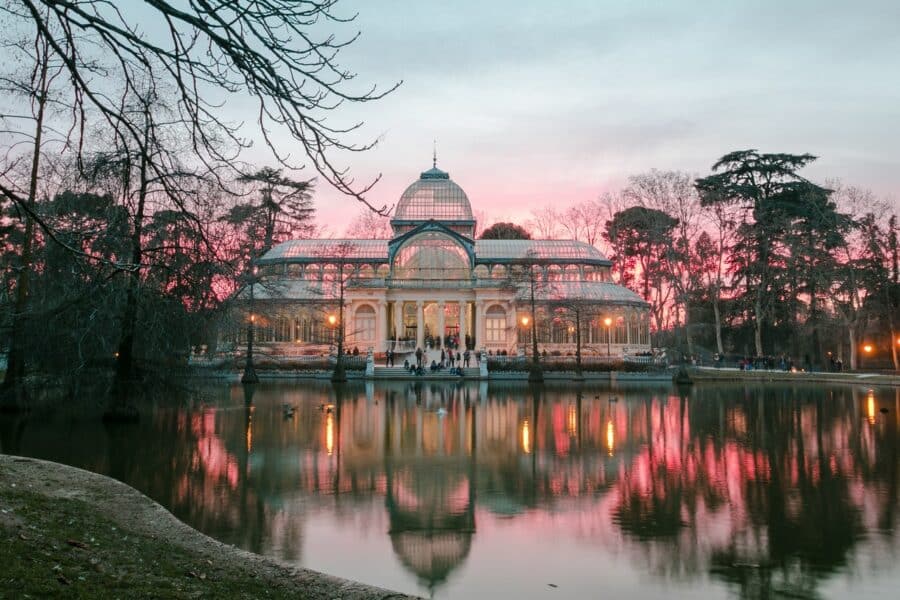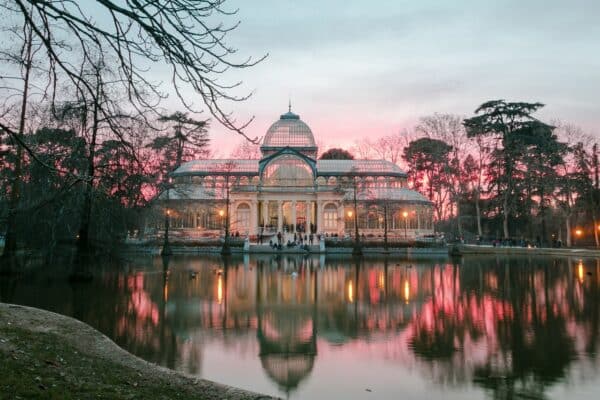 Want to enjoy each other's company while looking at the beautiful trees and fountains? Well here you have 350 acres to do just that! A walk through Retiro Park is the perfect way to spend time together without any distractions. Get lost exploring the endless evergreen paths of the park. Go to El Estanque del Retiro ('Pond of Retiro') and rent a small boat to have your own moment from 'The Notebook.' After that you can walk to one of the many cafes located around the pond for some sangria and churros! If you're looking for a calm and serene way to spend Valentine's Day afternoon, Retiro Park is the way to go.
See a Flamenco Show
---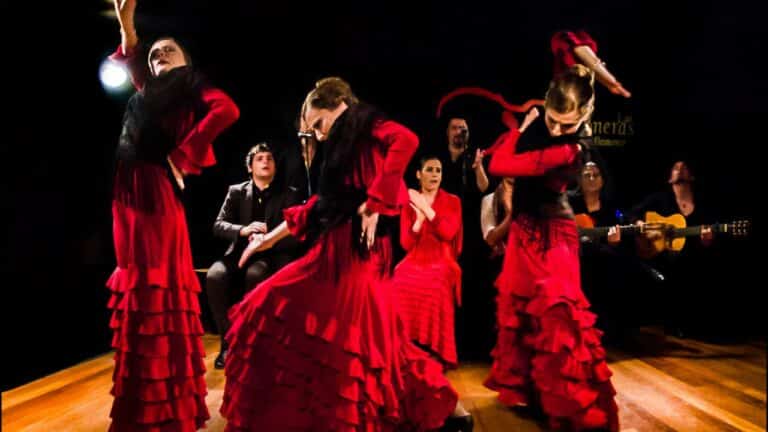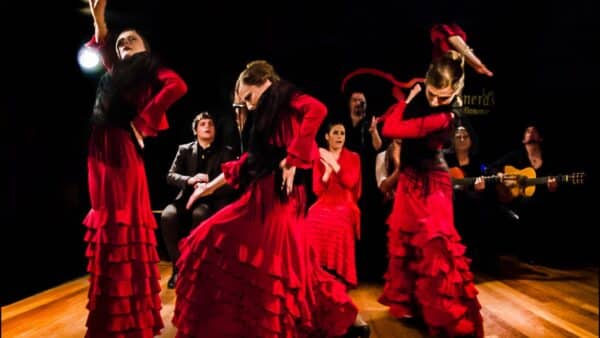 The art of Flamenco is such a huge deal in Spain. Now that you're in Madrid, you HAVE to go see a Flamenco show, and this Valentine's Day you can see it with someone special. Immerse yourself in some Spanish culture while enjoying some tapas and one copa (or three?) de vino. Make sure to take your date to the best flamenco shows in Madrid to guarantee a perfect evening!
Share a Traditional Hammam Spa Experience
---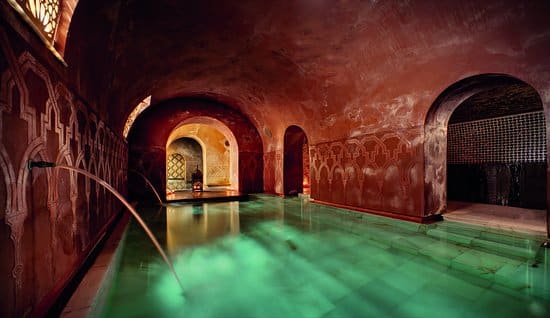 Treat yourself and your date to a classic Andalusian tradition of a Hammam Spa. These sensual treatments are so much more than a simple massage. From the classic arab baths and delicious oils to the intoxicating incense candles and various skin treatments. The experience will definitely bring you and your partner together! Though there are several spas offering Hammam experiences in Madrid, for the full experience you should visit the historic Hammam Al Andalus.
---