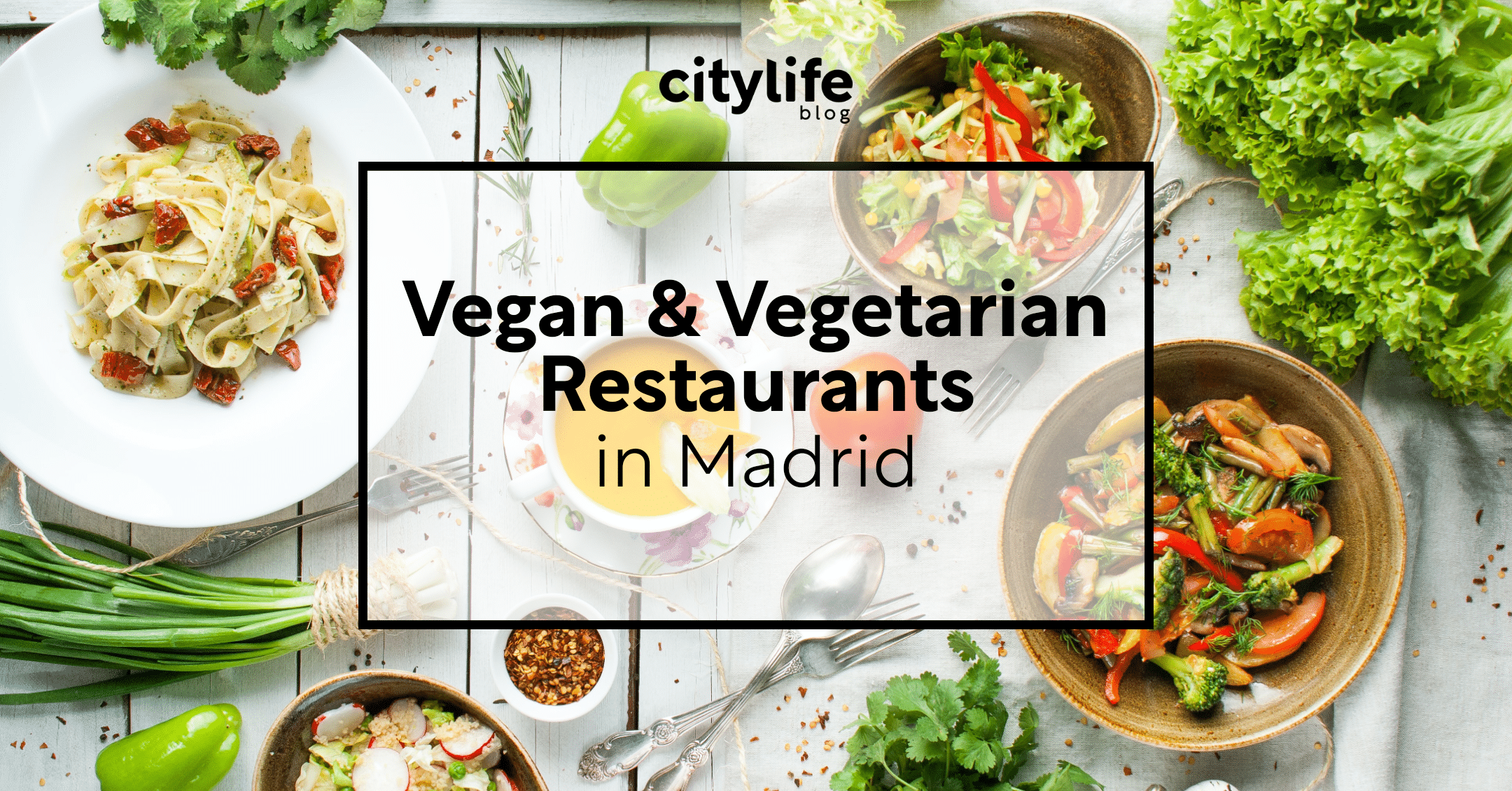 Spain is a country where ham is basically its own food group, so finding vegan restaurants or vegetarian restaurants in Madrid can seem like a challenge at first. But don't worry, because in the city with over 6,000 restaurants, there are actually plenty of options choose from. In this article we've outlined our favourite vegan restaurants and vegetarian restaurants in Madrid that we think you should try! If we missed your favourite spot in town tell us in the comments so we can add it to the list!
Are you curious to know what typical Spanish dishes are vegetarian friendly? Check out our guide to Vegetarian Spanish Dishes!
1. Masa Madre Vegan Food
---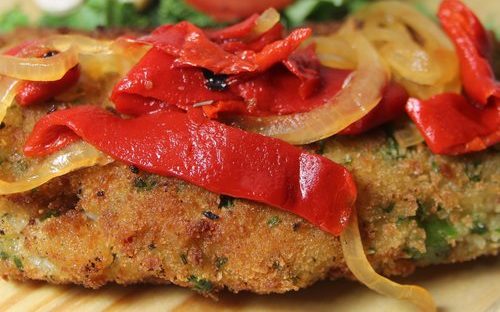 This vegan restaurant in Madrid has 100% animal and palm oil free vegan food. Masa Madre is located in Chueca and offers food to go, as well as catering. This restaurant is known for catering their foods to those who have an intolerance to certain foods or have food allergies. With an expense rating of only "€," this restaurant is fairly cheap and will fit most budgets.
2. Santa y Pura Vegan
---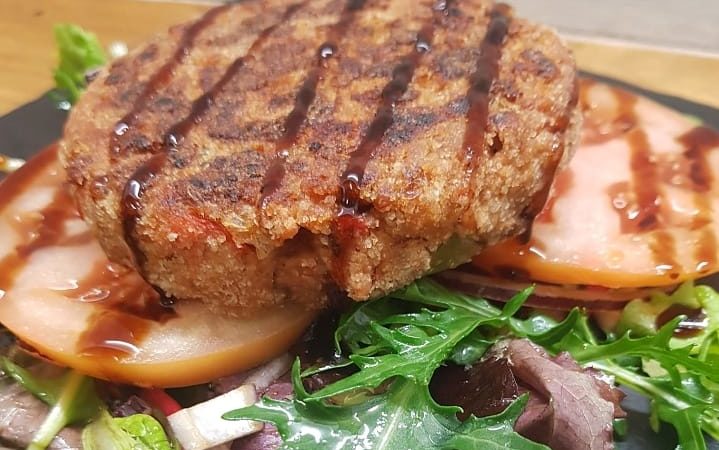 Sanita y Pura Vegan uses fresh ingredients in all of their dishes, and all dishes are cruelty free. Their business mantra states that they are a safe, free, and respectful place, overflowing with love. Find all vegan tapas, burgers, and specialty pizzas at this restaurant. Their menu is completely transparent, allowing their customers with allergies and other dietary restrictions to order without having to worry.
3. Distrito Vegano
---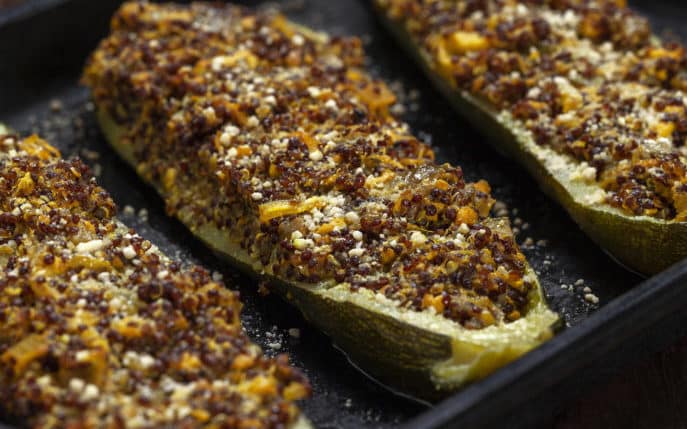 This vegan restaurant in Madrid creates a traditional Spanish experience, while using only cruelty free vegan products. Something neat about Distrito Vegano is that they also have a variety of vegan art displayed across the restaurant that changes every month. Come back in a month from now, and the restaurant's decor may look completely different. This is one of the more expensive vegan restaurants in Madrid, but it's still worthwhile.
4. La Oveja Negra
---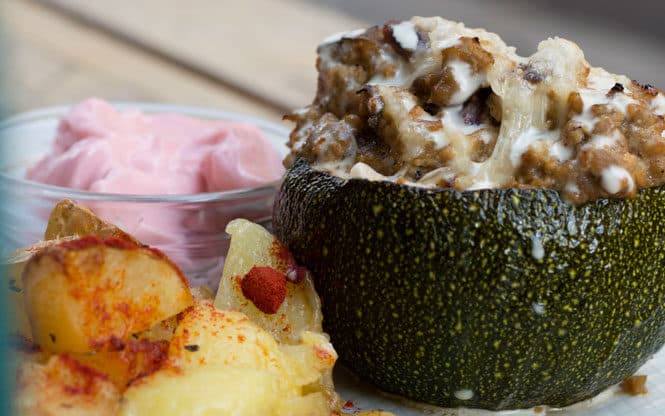 This vegan restaurant in Madrid offers vegan options, as well as several gluten free options. La Oveja Negra also prides themselves as being an lgbtq+ friendly location! Their menu is diverse and exciting, offering all the staple vegan dishes you can think of, as well as creating vegan twists on experimental items. Things like jackfruit tacos, ratatouille and chimichurri sandwiches.
5. Superchulo
---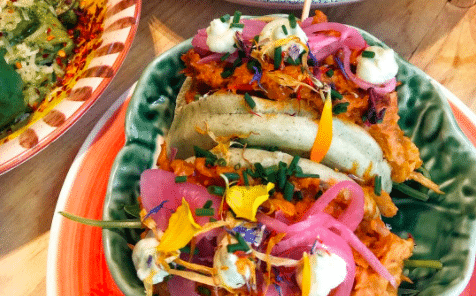 This vegetarian and vegan restaurant in Madrid offers traditional healthy food in the heart of the Madrid. Superchulo offers a vast menu with colorful dishes and natural cocktails. They have everything from avocado toast to pizzas to vegan hamburgers. The restaurant serves breakfast, lunch, dinner and after-work drinks.
6. Pizzi and Dixie
---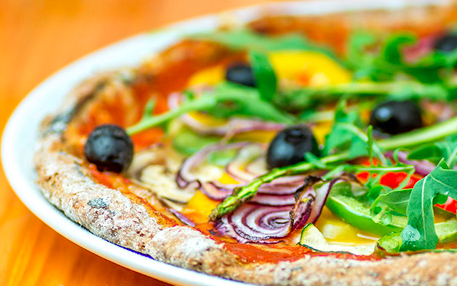 Are you looking for a vegan restaurant in Madrid that serves Italian food? Look no further because Pizzi and Dixie has the pizza and pasta you crave, including pizza with activated charcoal dough. You can also enjoy a cocktail with your meal.
7. La Hummuseria & La Falafeleria
---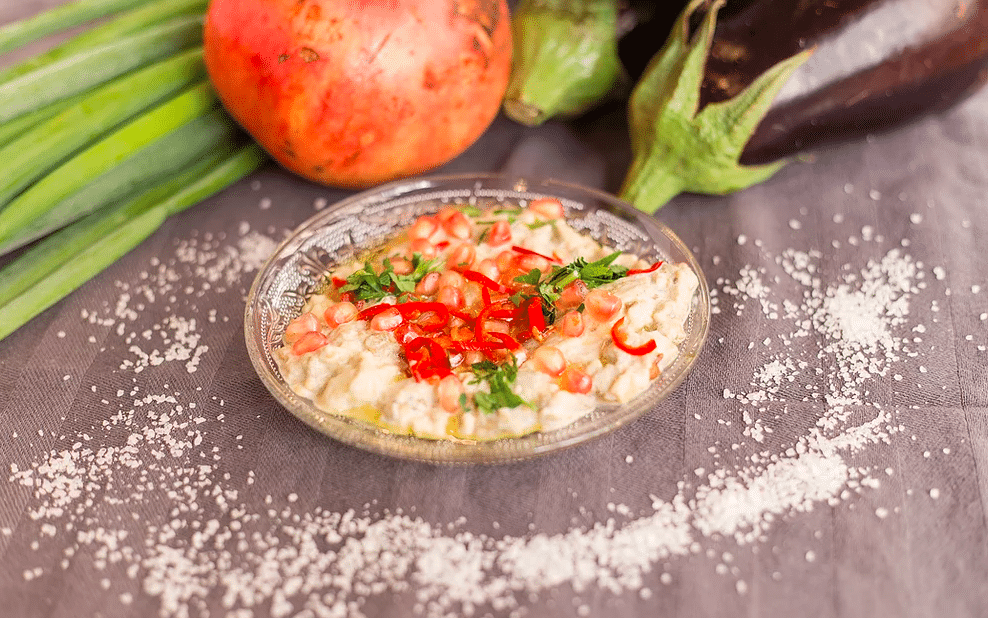 Don't be fooled by the name, La Hummuseria serves more than just hummus! If you're looking for vegetarian and vegan middle eastern cuisine, this is it. This place makes several batches of hummus a day from fresh ingredients, so you can rest assured it is of the highest quality. If you also like falafel, you can check out the other restaurant, Falafeleria.
8. Greek & Shop
---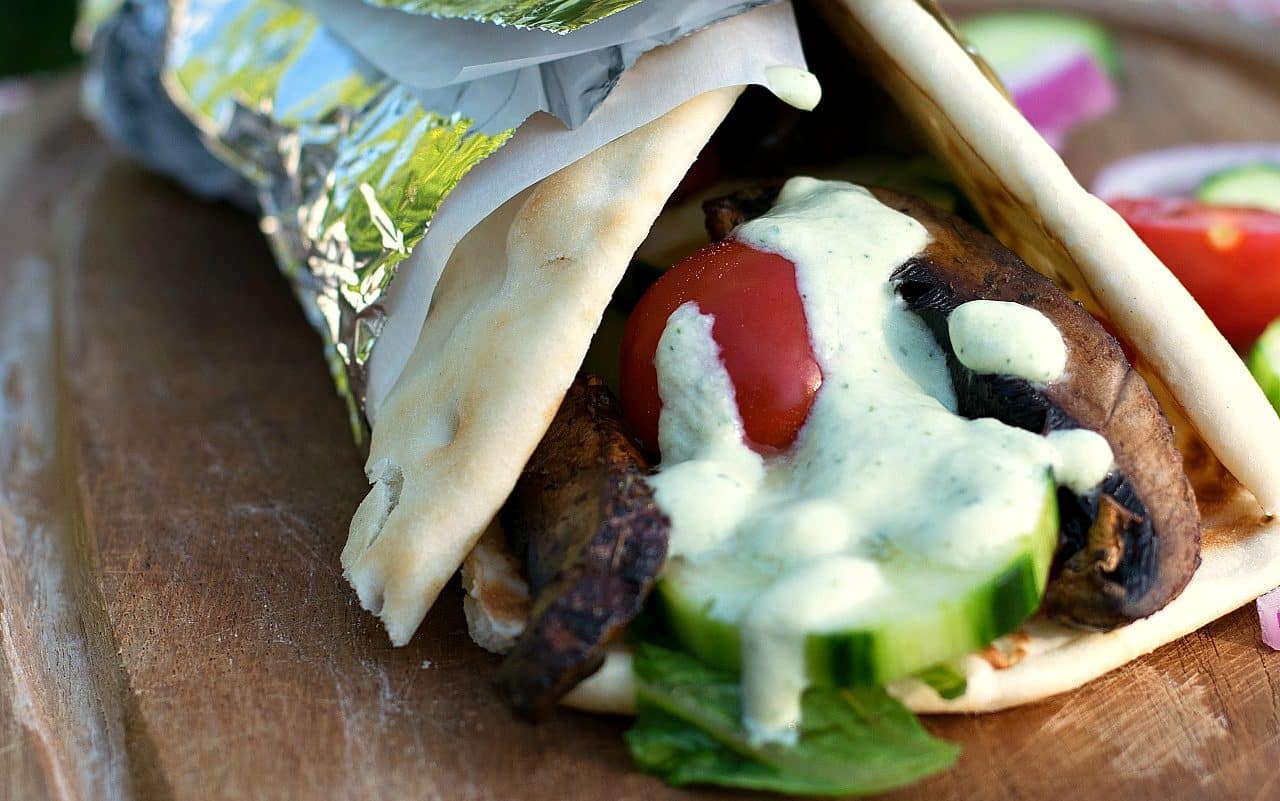 Greek & Shop is an amazing location that acts as a mini market for authentic greek products as well as a deli style restaurant! Their menu isn't exclusively vegetarian, but it is equal part meat dishes and vegetarian dishes! You can order a veggies wrap with roasted vegetables and tzatziki, build your own gyro, snack on a delicious spinach pastry and more! One thing is for sure, and that it that Greek food is definitely vegetarian friendly!
9. Hakuna Matata Veggie
---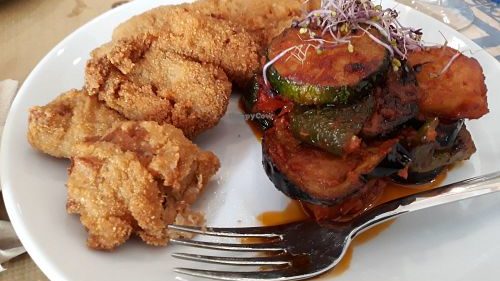 Located in the area of Tetúan, this vegan restaurant has gourmet and homemade vegan dishes to enjoy in a laid back, intimate setting. You can't miss out on something sweet so give the vegan cheesecake or brownie a try! At Hakuna Matata all the food is animal cruelty-free and is made with love and justice.
10. Delish – Vegan Doughnuts
---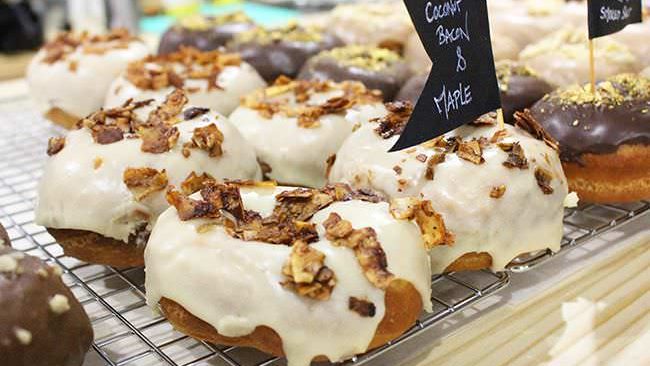 Delish offers mouthwatering doughnuts for pickup and delivery. All the Doughnuts at Delish are 100% natural, handmade and vegan, without additives or preservatives, and made daily. The store was born out of its founder's need to experiment and create until she had the perfect Doughnut before her. The store is hugely popular, with lines going around the corner on weekends. So go early to avoid missing out on your yummy doughnut!
11. Avocado Love
---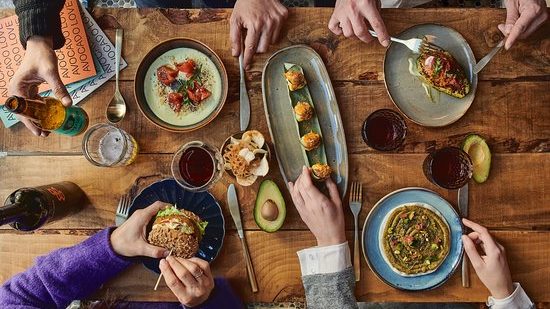 This amazing vegan restaurant brings something very different to the table when it comes to vegan restaurants in Madrid. Can be found in the charming plaza de Juan Pujol in Malasaña. Avocado Love is not your normal vegan restaurant, as each dish brings a flare of originality with all the menu options featuring avocado. In addition, all the dishes are gluten‑free, which makes them even healthier.
12. Thunder Vegan Food
---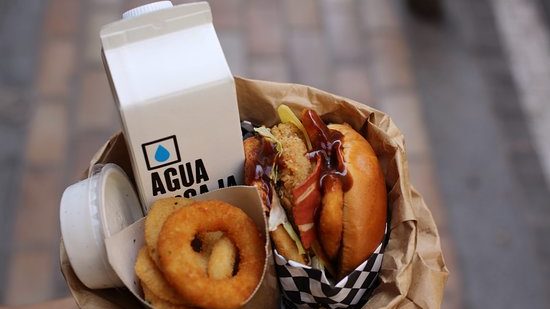 Thunder Vegan Food is a fast food joint, with an entirely vegan menu ‑ from beginning to end. This cool restaurant in Malasaña is most known for its delicious vegan burgers and unforgettable dirty fries but also has dozens of other mouthwatering vegan options. Even better is the prices are low and the meals come with totally eco-friendly packaging, mainly made from cardboard and corn starch.
13. Vega
---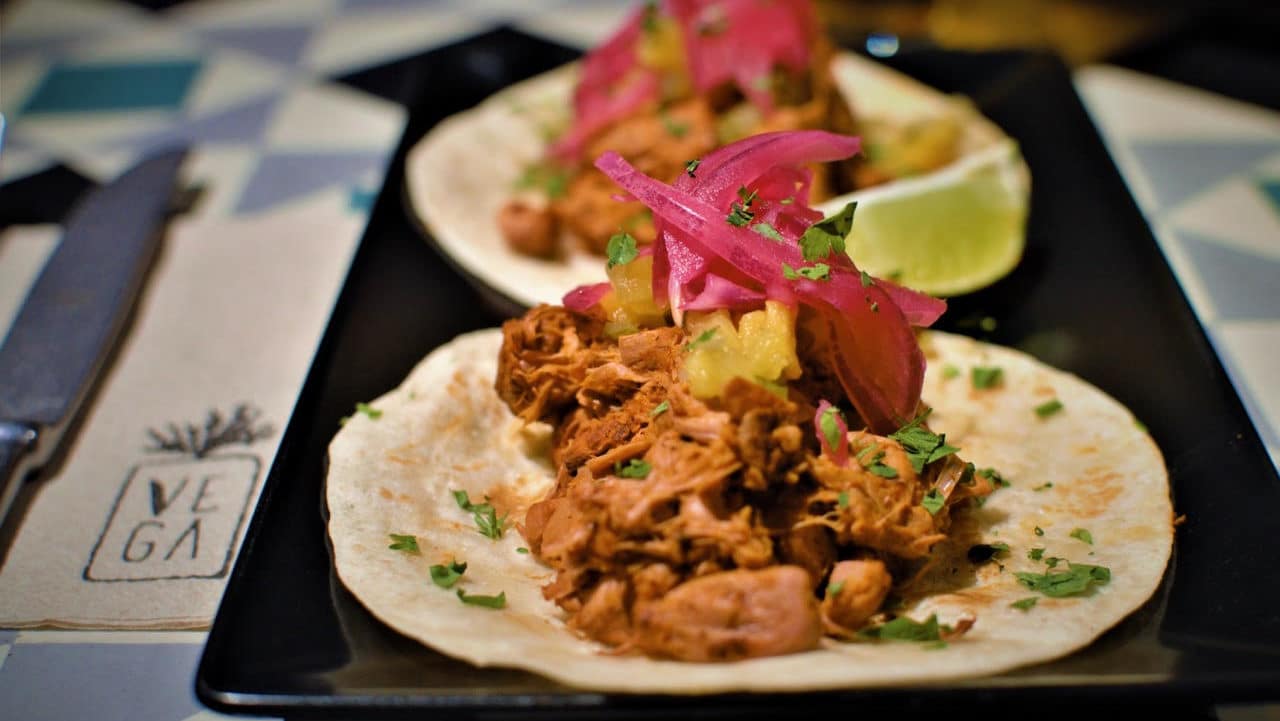 If there is a Vegan Restaurant in Madrid that is in fashion, it is Vega. Vega actually has two locations in the city that you can enjoy. The tapas and main meals are a fusion of cultures, so you can enjoy vegan ceviche and curry along with traditional Spanish dishes. All food is described as organic, vegan, and homemade.
14. Sanissimo
---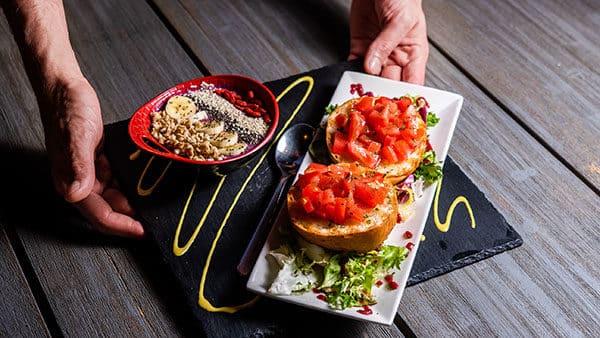 With locations in Gran Via, Opera & Principe Pio, Sanissimo is a clear leader when it comes to Vegetarian restaurants in Madrid! Sanissimo was born from the dream of creating dishes that work in perfect symmetry with our health and that respect our environment. This restaurant has a huge range of options for vegan food and you can even order from their website to home or pick it up.
15. Freedom Cakes Cafe
---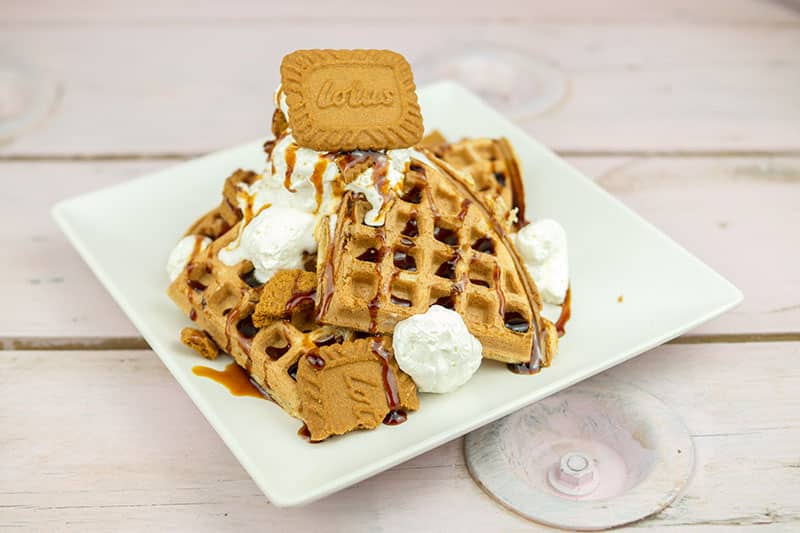 If you're looking for something sweet to lighten your mood head to Freedom Cakes Café. It's a charming Cafe in the heart of Madrid, with a menu inspired by American fast food, but in a veggie version. Featuring an American Diner style this gem of a restaurant is specialized in 100% plant based hamburgers, hot dogs, smoothies, cakes and brunches.
16. VivaBurger
---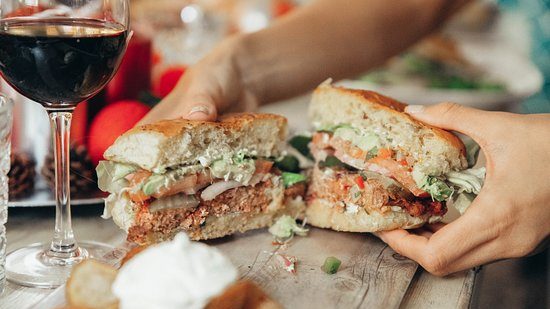 The slogan of Viva Burger is Eat Positive, and that's exactly what they want you to do if you go and eat something in their restaurant. It doesn't matter if you're looking for breakfast, lunch or sweet's, they have something for everyone on their almost never-ending menu from which everything is "animal‑free".
17. La Huella Vegana
---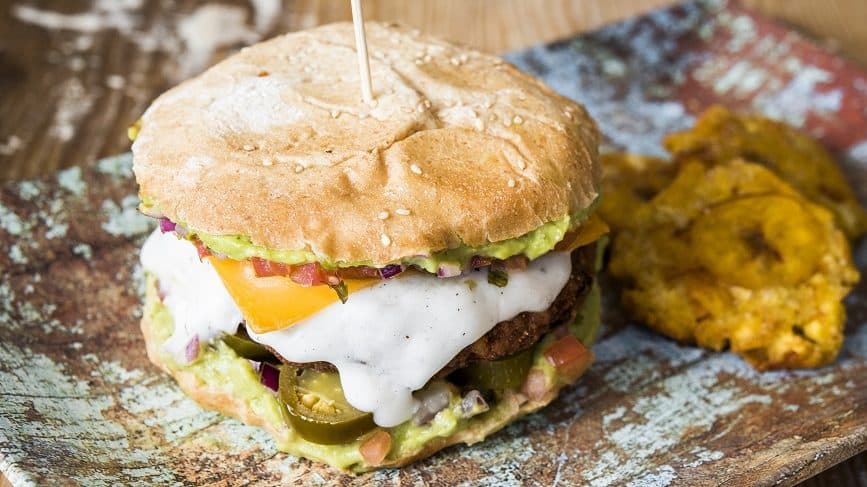 This restaurant is not in the city of Madrid, but a little bit outside in the city of Alcalá. The mission of La Huella Vegana is to leave a footprint (huella), in your most daily habit, eating. For the planet, animals & people, they want to promote vegan dishes in an environment of professionalism, values, good vibes and a love for raw materials. Make sure to check it out!
18. Vegamazing Doughnuts
---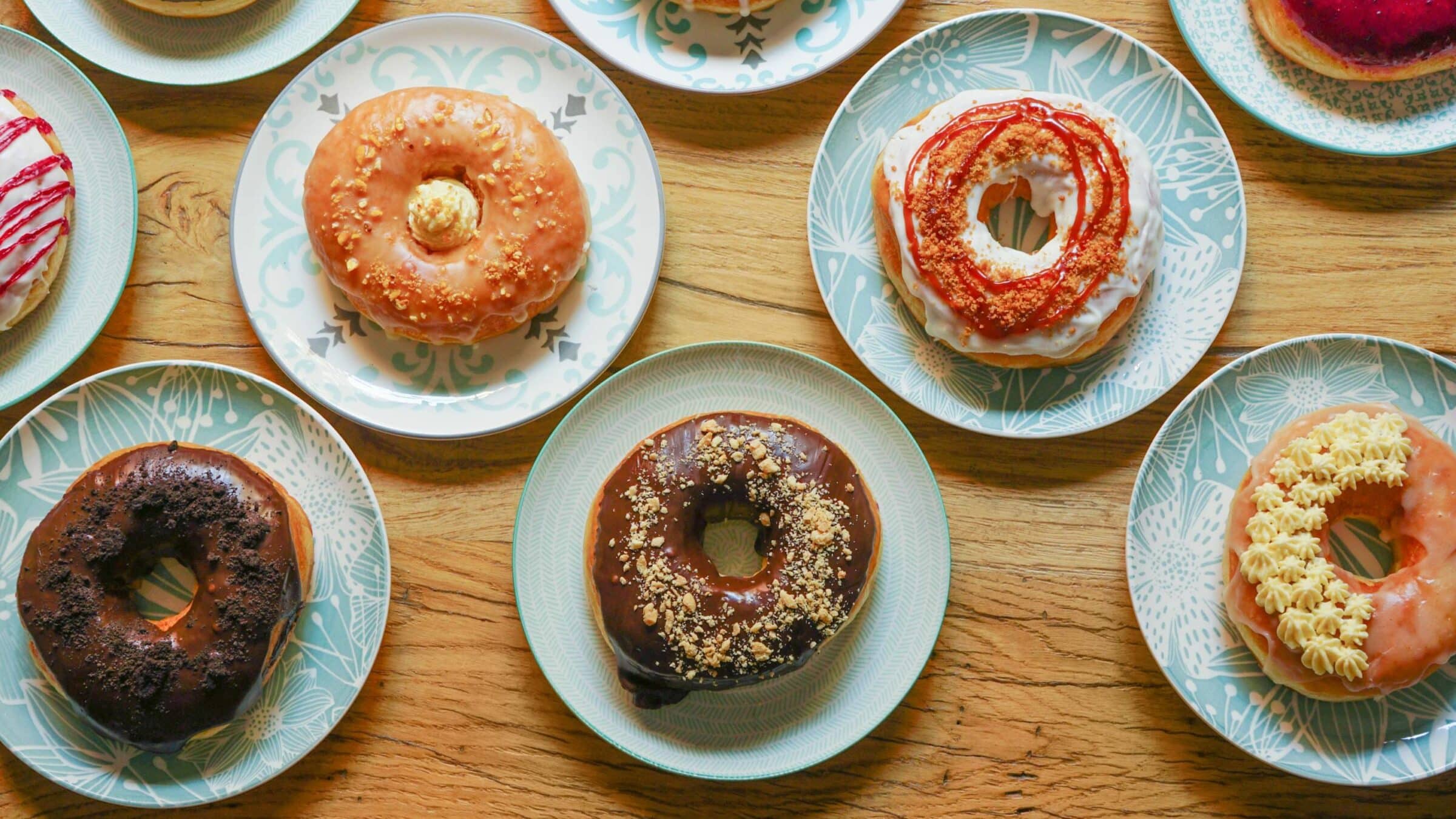 As you might expect from their name, VegAmazing Doughnuts mainly focuses on making delicious doughnuts. If you're a doughnut‑lover you will love all the homemade vegan doughnuts they're offering. You'll find their store with all the sugary goods you could need in the barrio of Salamanca!
19. B13 Bar Restaurante 100% Vegetariano
---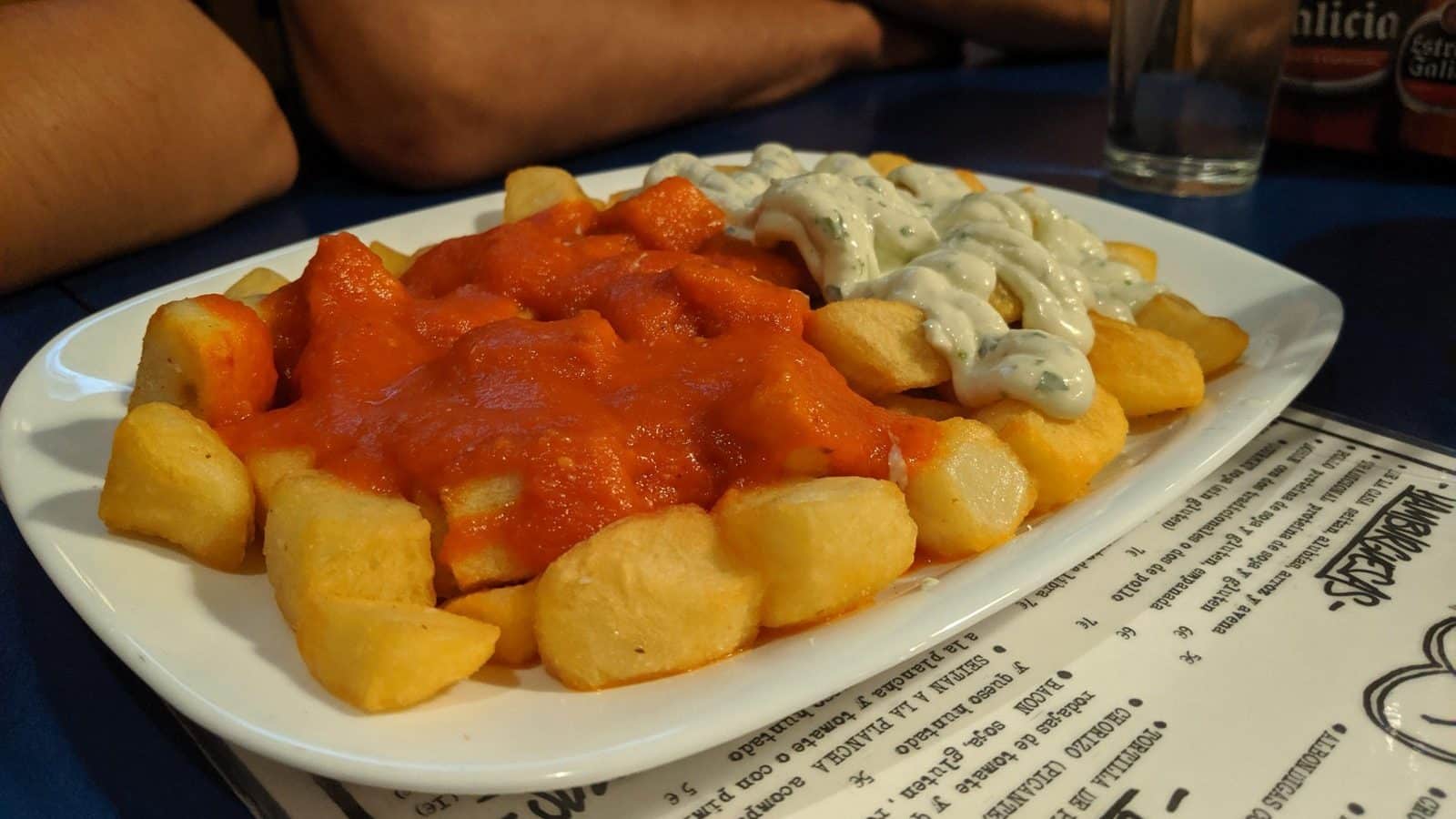 Located near the centre of Madrid, this 100% vegan place has basically everything. Whether you're looking for lunch, dinner, a snack, or a drink, you can enjoy everything at B13 for a reasonable price. They even have customized cakes!
20. Frutas Prohibidas
---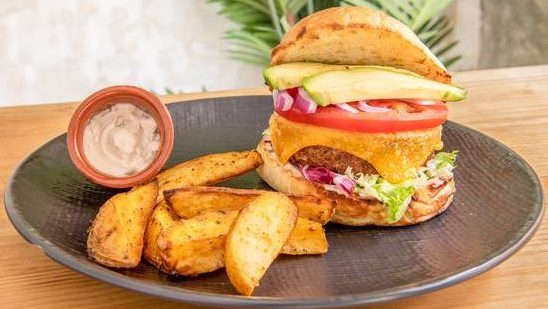 Frutas Prohibidas is a vegan cafe, juice bar and restaurant in Madrid. It's a 100% Plant Based paradise where you will find an offer very different from what you have seen before. They're using proximity and bio products in all their dishes whenever possible.