Yoga in Madrid
Yoga began in ancient India thousands of years ago as a mind and body focused practice. The word "yoga" comes form the Sanskrit word that means to attach or yoke. Most of the time, when you think of yoga, you are thinking of hatha yoga, which uses different postures called asanas, as a body workout.[/vc_column_text][/vc_column][/vc_row]

In reality, there are several types of yoga, from bikram (hot yoga) to ashtanga (high speed, power yoga) to yin (meditative yoga). The goal of yoga is to create harmony in the body, mind, and environment. It's very much focused on self-awareness, balance, and development. In recent years, yoga has become one of the most popular low impact sports out there!

There are several yoga studios in Madrid. If you're looking for a variety, try Zentro Urban. Want to get outdoors? Try The Natural Yogi (which is taught in English).
Pilates in Madrid
Sometimes called "yoga's more athletic cousin", pilates is definitely a workout! Pilates (sometimes called Contrology) is designed to improve flexibility, strength, and posture. The core focus of pilates is, well, your core. Like yoga, pilates uses precise movements accompanied by breath control.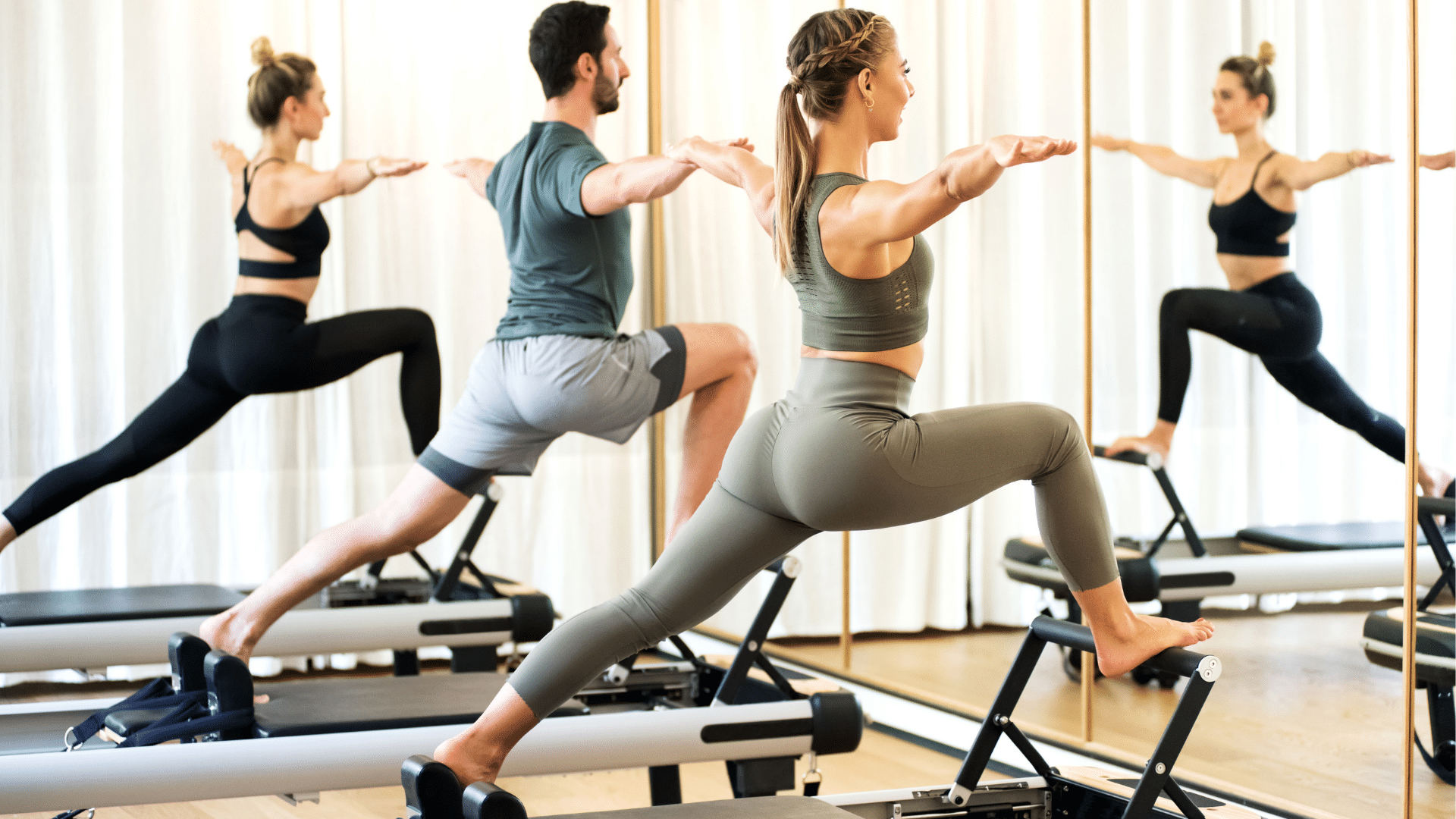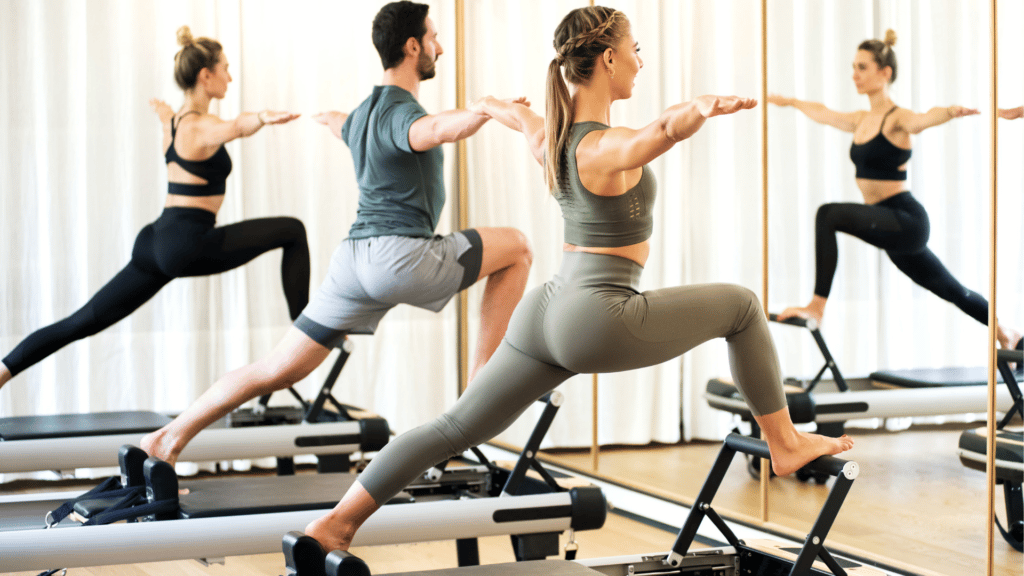 There are essentially two types of pilates workouts: the machine (called the reformer) or the mat. A lot of people love the reformer, but others prefer the mat. Make sure you know which type of class you're taking before committing. Pilates can also be used for rehabilitation, in addition to fitness.

If you're looking for pilates studios, they are usually combined with yoga studios. Some pilates specific places are City Pilates (with two Madrid locations) or Core Pilates Energy Center (with a variety of classes). For an English speaking experience, check out Maxifisio.
Tai Chi in Madrid
A practice that embraces the mind, body, and spirit, tai chi began in ancient China. The ultimate goal of tai chi is to cultivate the life energy within us to flow powerfully and smoothly throughout the body. Tai chi is internal and focuses on creating connections to nature (the flowing movements mimic flowing water in a river).

Tai chi is a great and easy way to destress, improve balance, and find peace; it can be meditative and strengthening. It's also really aesthetically pleasing! There have been numerous studies about how tai chi can help cardiovascular health and joint pain.

The best place in Madrid to practice tai chi is the Escuela Superior de Chikung Tai Chi Haoqing Liu, with daily classes for beginners and masters. Another great place that offers tai chi, qi gong, and meditation is Wutang Madrid
Dance in Madrid
If you've ever taken a Zumba class, you are well aware that dance is a great cardio workout! Several types of dance classes are available in Madrid. From salsa to Zumba to hip hop to jazz, there's something for everyone to enjoy! Plus, since you're in Madrid, you could even try a flamenco class.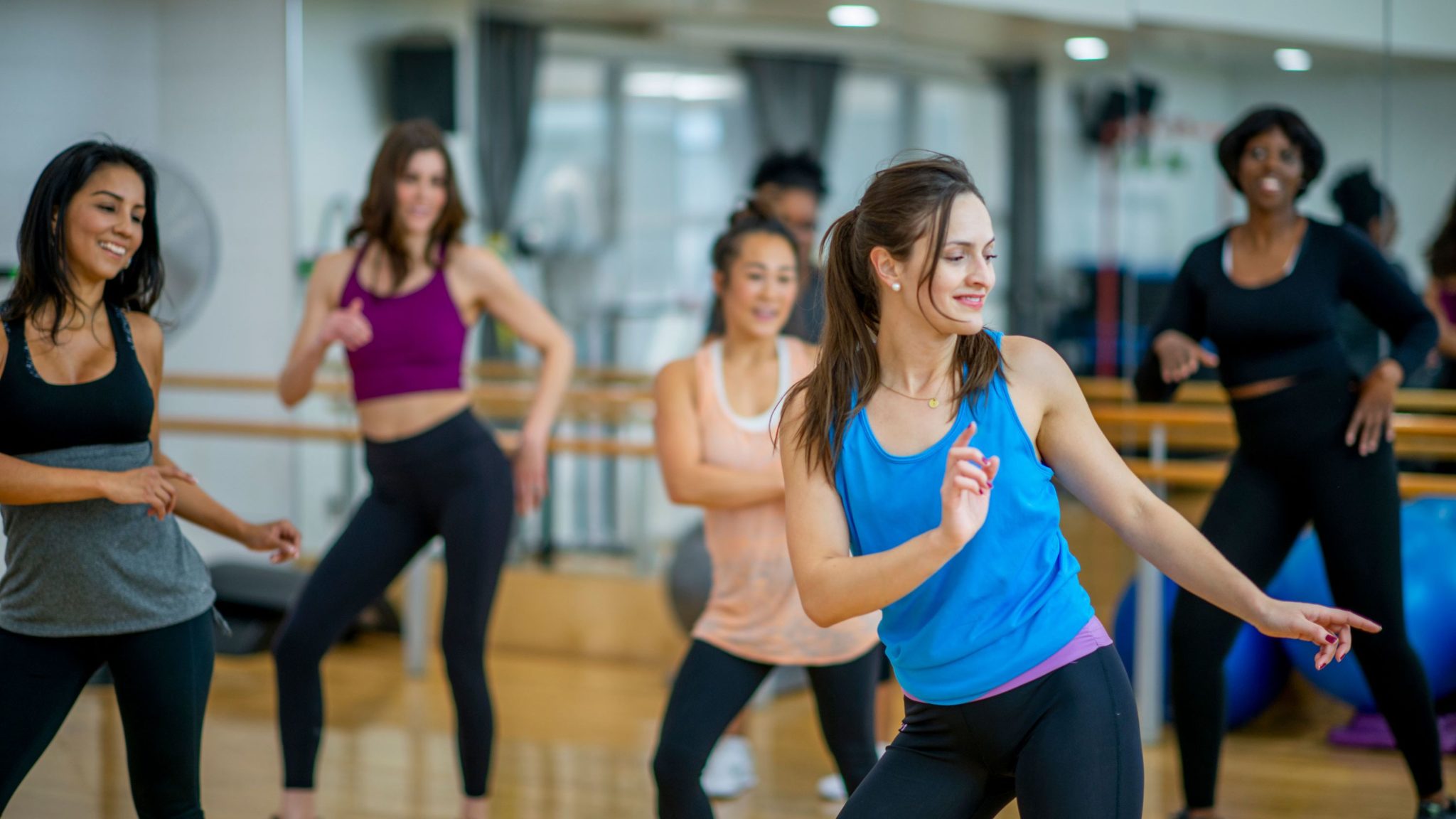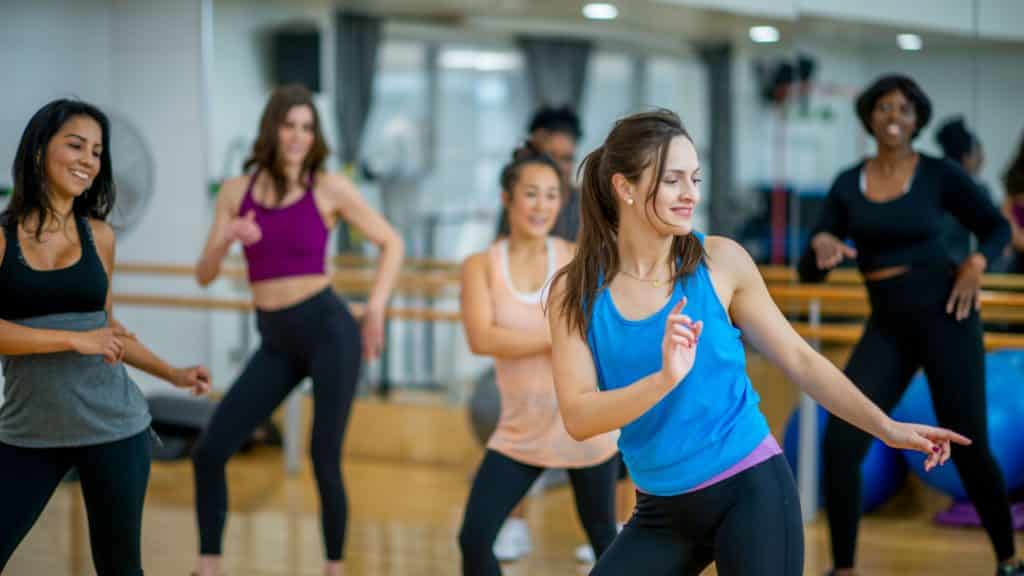 Dance has several health benefits and is up and coming in the fitness world as a more fun way to improve cardiovascular health. Dance strengthens your lungs and heart, as well as your legs. The main advantage of dance is that it's a great opportunity to let the creativity flow and boost your mood.

A great dance studio in Madrid with several options (even Bollywood!) is Báilame Dance Studio. Another great option is Flow, which specializes in Zumba and contemporary dances.
Barre in Madrid
Barre is one of the newest workouts on the scene, beginning in London in 1959. This workout is known for incorporating elements from yoga, pilates, and ballet. A ballet bar and mat are used. Body weight is used for resistance and there is a focus on targeting specific muscles with small and deliberate movements.
If you're looking for lean muscles quick, try a barre class. Because there is a dance element, barre is great for flexibility, core strength, and posture improvements. It's also a really fun workout! Barre brings in elements of yoga and pilates by focusing on breathing during movements, as well as a focus on mental clarity.
As an newer trend, it can be difficult to find studios that offer barre workouts. One place offering barre is GONG (which also has yoga and pilates). Fresh to Death Fitness also offers a few barre classes, like Barre Strong and Barre Breath.
Can't decide on which low impact sports classes you want to take? Can't decide which gym you want to join? Try ClassPass! ClassPass is a monthly membership where you can find the perfect class or gym anywhere in your city all on a simple app. There is a 15 day free trial period for new members. Discover more about this app here.
If you're looking for higher impact sports, check out this article for sports in Madrid.
---