As we like to say, Citylife Madrid is run by international people, for international people! Everything we do is because of our hardworking staff who are all ex-erasmus and past international students. But, lets not forget a big part of our company that really makes everything fun, exciting and fresh – our interns! They are just as much a part of our team as the regular staff and we would like you to get to know them! So, Citylife community, meet our wonderful interns!
Melanie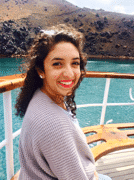 Hi everyone! I'm Melanie and I'm from Pennsylvania in the United States (South of New York state). Although that's where I grew up, I attend Smith College located in Western Massachusetts. I'm a psychology major and Spanish minor, and am very involved with my school's Admissions Office, giving tours of campus, and helping organize events for students. I have been in Madrid for almost a year now and came here to do my year studying abroad at Universidad Autónoma. When I'm not travelling you can usually find me with friends at a terraza, reading, exploring Malasaña, browsing shops on Gran Vía and Fuencarral, relaxing in Retiro, meeting new people, or visiting with my host family. I had such an amazing year learning Spanish and discovering Spanish culture that I absolutely fell in love and knew I had to stay for the summer too.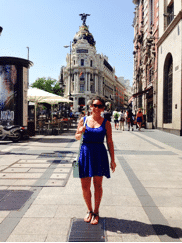 I started working with Disfruta Madrid Mas and Citylife in February, and I'm so happy to call myself part of this amazing team of individuals. I help create the weekly DMM newsletters you get in your inboxes as well as with the management of the DMM Facebook page. With Citylife I help with creation of texts like trip descriptions and Leah with blog posts, and as I'm currently the only native English speaker in the office, I edit texts for people from various departments. Finally, I'm assisting the team with a new global marketing initiative that aims to spread awareness of this company and what we do to help international students. When we're not in the office I also help with event support like the popular Meet & Speak language exchange that happens every Thursday night. Through my experience here I've gotten to know some remarkable people from all over the world and have made friendships I know will last for years.
I hope you all have as magical a time in Madrid as I did, and that the blog posts and other Citylife texts are helpful and informative. Thanks to everyone who has made this year so unforgettable!
– Melanie
Jennifer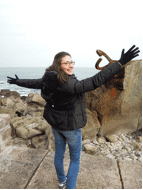 Hi everyone! I'm Jennifer and I'm from St. Gallen (Switzerland). I'm studying International Business Management. I arrived to Madrid at the end of January to spend my exchange semester in Spain. I chose Madrid as my destination for my semester abroad because it's the capital of the country and for its good location; it's so easy to travel around Spain and discover other cities. As I'm half Spanish it was a unique opportunity for me to get to know my family's background and culture better, and to explore the country.
During my free time I love to do all kinds of sports and to dance Salsa or Bachata. There are so many nice places you can dance and have a great time in Madrid. When I'm not dancing you can usually find me at my favorite spots here in Madrid: Retiro, Templo de Debod, Circulo de Bellas Artes, Gran Via, or Malasaña.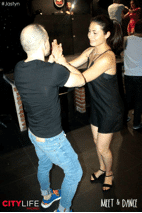 I first got in touch with Cityife during Meet & Dance which takes place every Monday. For me this event was just perfect as it offered me the possibility to meet new people while dancing Salsa and Bachata. From the moment I knew that they were looking for interns I knew that I wanted to stay longer in this amazing city and work with this great team. Currently, I'm responsible for a new global marketing initiative that aims to spread awareness of this company and what we do to help international students, as well as streamlining office procedures.
My time here in Madrid was such a great and a unique experience for me. It offered me the possibility to meet a lot of amazing people, work in an international team, and to discover something new in this amazing city every day. I'm glad to be surrounded by such kind people that make me feel like I'm at home!
– Jennifer
Rafa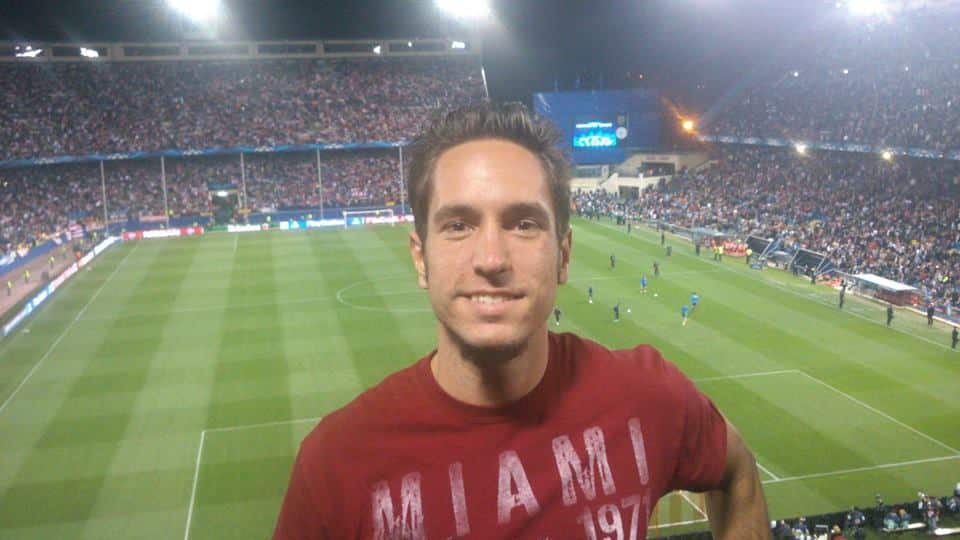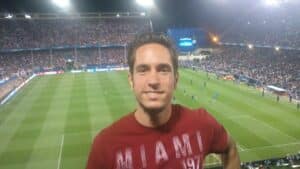 Hello chicos y chicas. My name is Rafael Kroeger, I am one of the interns at Citylife Madrid. Although the last name suggests otherwise, I come from this beautiful and mysterious country called Brazil. I was born and raised in the very South, in the cold and rainy city of Curitiba (that's right, we do have bad weather sometimes). It's not located on the beach, but all it takes is a sweet one-hour ride to be making a barbecue, drinking caipirinha and listening to "Nossa, nossa, assim voce me mata" while enjoying the ocean breeze.
I studied a double degree in Business Administration. Half of the course was taken in Curitiba, the other half in Münster, Germany (talk about culture shock). Even though I didn't expect much at first, I ended up having an amazing time in Germany, learning a new culture and language and making new friends while enjoying the incredible taste of German beer.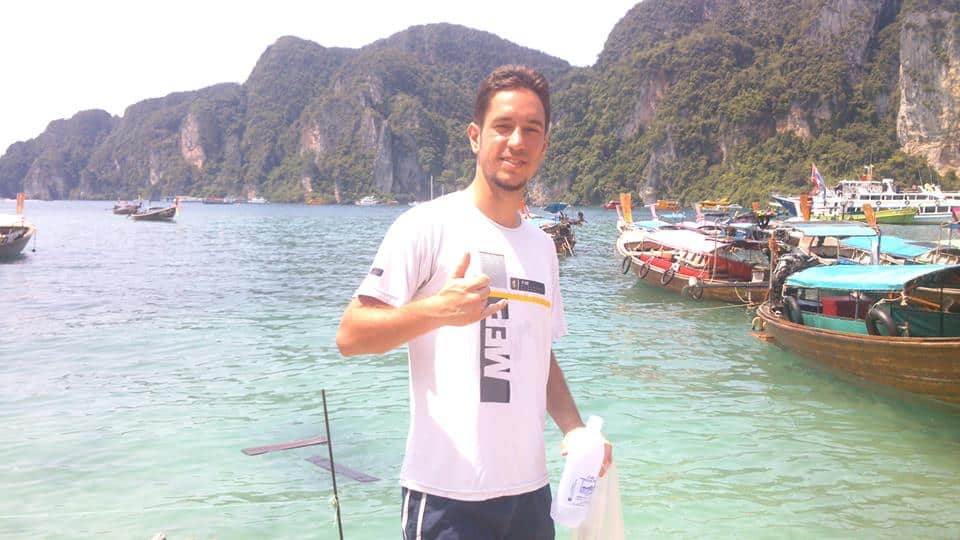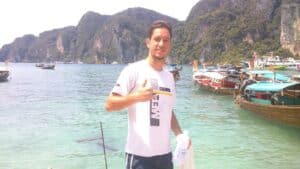 And now I am in this crazy city called Madrid, and it's hard to describe how awesome this city is. Don't even get me started with the nightlife, this is truly the city that never sleeps. I came here to study my master's degree in International Business, which I hope will be my future career path. At the same time, I luckily came across Citylife Madrid, and the internship here has been a truly learning experience. At the office I am doing a variety of things; most of the time I am at the front desk, serving our international students in areas like housing, events and trips. At the same time, I am establishing contact with Brazilian Universities and students who are coming to Madrid, so that they are familiar with our services and become part of the Citylife Madrid family.
After all this time in Europe I realized that what really matters and enriches your life are the people you meet, and what you can learn from each one of them. Nothing better than Citylife Madrid to meet incredible people and have an unforgettable time in the Spanish capital.
– Rafa
Zlata
Hello everyone! My name is Zlata and I am from the Czech Republic. I studied International Relations and European Studies and I finished my masters here in Madrid at Universidad Complutense. My biggest hobby is travelling in Spain as well as all over the world. I started travelling and living abroad when I was sixteen. Therefore I believe that once you start travelling you will never be completely at home again, because part of your heart will always be elsewhere. Well, that is the price you pay for the richness of loving and knowing people in more than one place, right? Besides travelling, I love sports a lot, especially belly dancing and running. Therefore the next on my bucket list is: run a marathon and run in Central Park in New York. When I'm not exploring the world, I like learning new languages, chilling on a beach, cooking, reading news, and especially spending time with my friends. From time to time I love visiting with my family. In Madrid I'm usually hanging out with friends at terraces with great views over the city, shopping on Fuencarral, Sol, and Gran Vía, having long walks admiring the architecture while listening to music, going to the cinema, or relaxing at the parks in Madrid.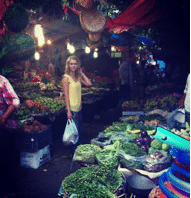 I started working in Citylife Madrid in July and I absolutely love it. I like the young atmosphere here and the energy of the office, the creative environment and the friendly relationship amongst my colleagues, and I absolutely enjoy meeting new people. For Citylife Madrid I visit local language schools and present the company's various activities, I maintain relations with these schools and also work on establishing new ones. I take part in our new marketing plan and my region is central and eastern Europe, Russia and Turkey. Besides that, I help at Disfruta Madrid Mas. When I am not in the office I am usually supporting the company events such as Meet & Speak and Meet & Dance. My newest task is to help organize trips to Toledo, Valencia, Cuenca, Salamanca, and Ibiza.
The best advice I can give you is to go crazy in Madrid, create memories, try all you want and never stop exploring! Madrid has more to offer than it seems. Viva la vida!
-Zlata