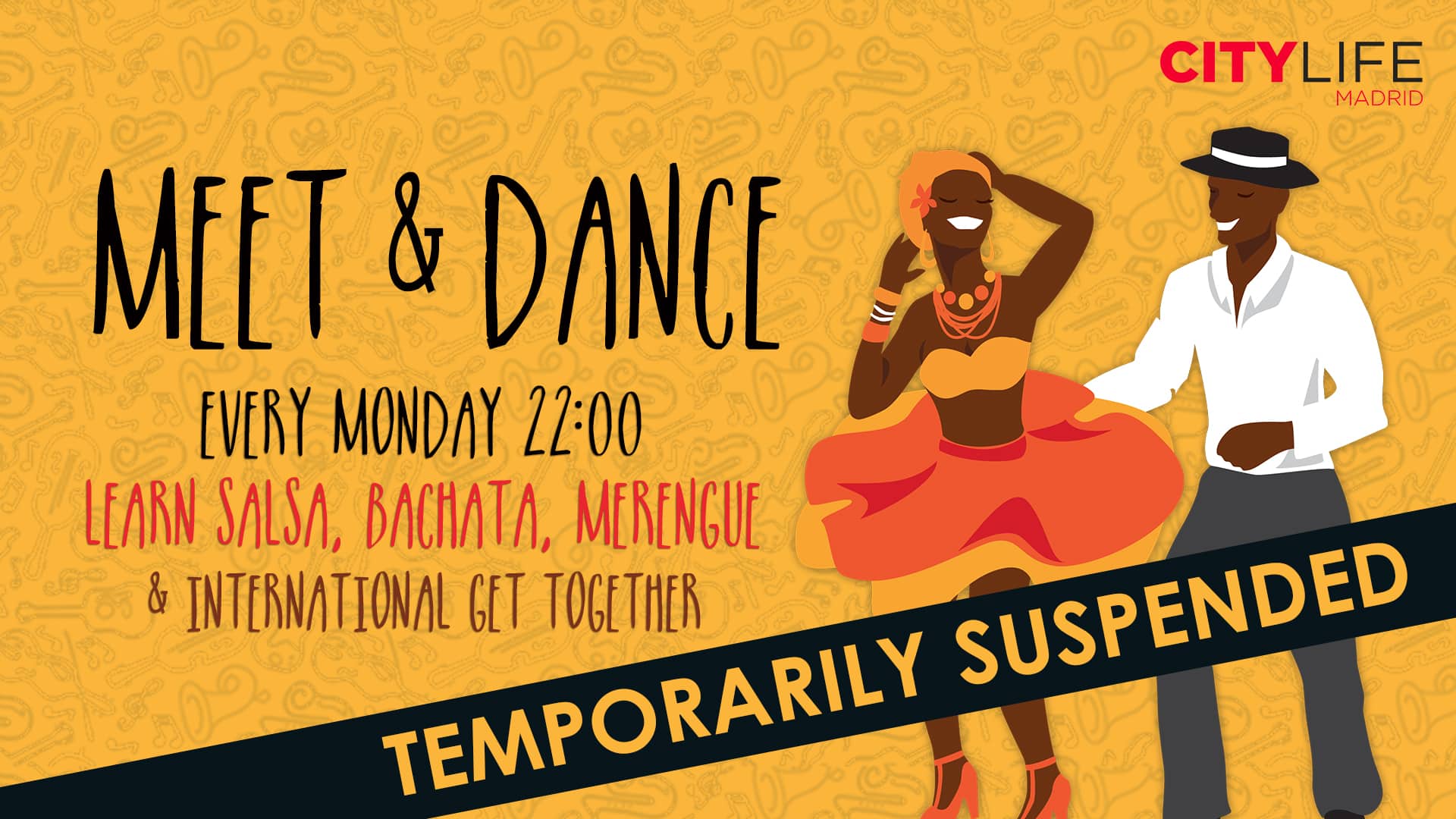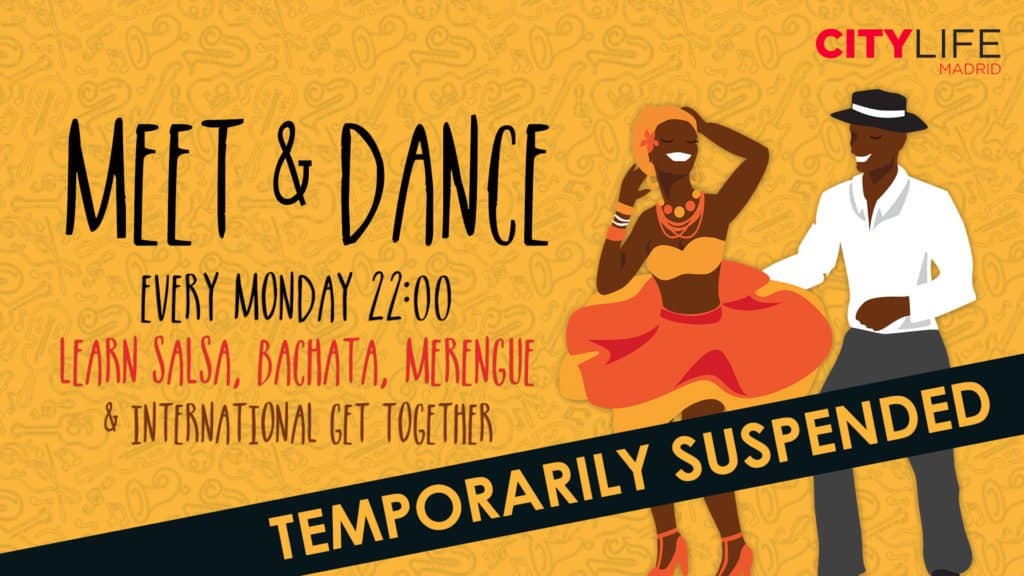 Our weekly recurring activities are suspended until further notice!
We are monitoring the situation regarding the spread of COVID-19 closely. We will relaunch our activities as soon as we can. At the moment our priority is the the health and safety of our community. We apologize for any inconvenience and hopefully we will wee you all soon!
SALA COCÓ  – Calle de Alcalá 20
This event is completely FREE for City Card holders! Remember to show your card at the door along with a valid photo ID.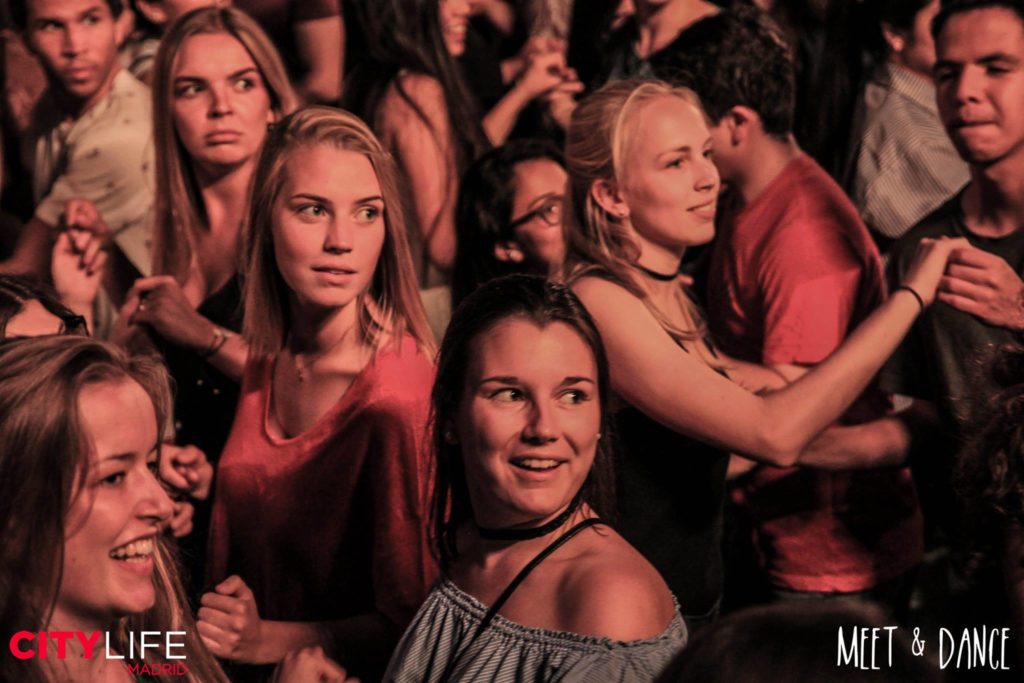 Citylife's MEET & DANCE is one of Madrid's most popular international gatherings! Learn to dance Salsa, Bachata and Merengue among young international people from around the world. Come and join us Mondays at 22:00 to meet new people and create amazing memories that you'll never forget! Learn to dance while making new friends!
The first hour will be all about basic dance moves for the beginners and a time to dance freely for those with experience. During the last hour of the evening you will learn more advanced moves with time to dance on your own without the instructors. At midnight the music will change and Fuckin' Monday – Madrid's top International Party will begin. You will have the option to stay for the party for FREE!
We will take photos at the event and publish them on the Citylife Madrid Facebook page. Don't forget to sign up for our weekly newsletter which informs you among other things about our events. You have the possibility at anytime to unsubscribe.