South Morocco #2 – Marrakesh & The Sahara Desert
December 15
I
07:00
–
December 19
I
07:00
Standard Price: 249€
City Card Price: 229€
Everyone who plans to join us must be aware of Morocco's COVID-19 regulations. We've outlined important information for you in our "COVID-19 REGULATIONS" tab below. Please read them carefully and also do independent research on the topic.
---

---
Did someone say Marrakesh & Sahara Desert!?
On this incredible 4 day adventure we will take you through the heart of Morocco's Southern region! Marrakesh is an absolute must-see location, and this is exactly where our South Morocco trip is based! We'll soak up the exciting sights in the city's Medina, experience the lively happenings in the Jemma el-Fnaa Square, tour some incredible local shops and so much more!
Apart from Marrakesh we will be discovering some impressive sites like the Atlas Mountains, the ancient mud city of Aït Ben Haddou and the Todra Canyon! But the main event of this entire road trip is our once in a lifetime visit to the Sahara Desert, where we will ride camels through the dunes and stay at a Berber style campsite to soak in the beautiful desert culture.
Continue reading to learn more about how our Meet us There Package works!
---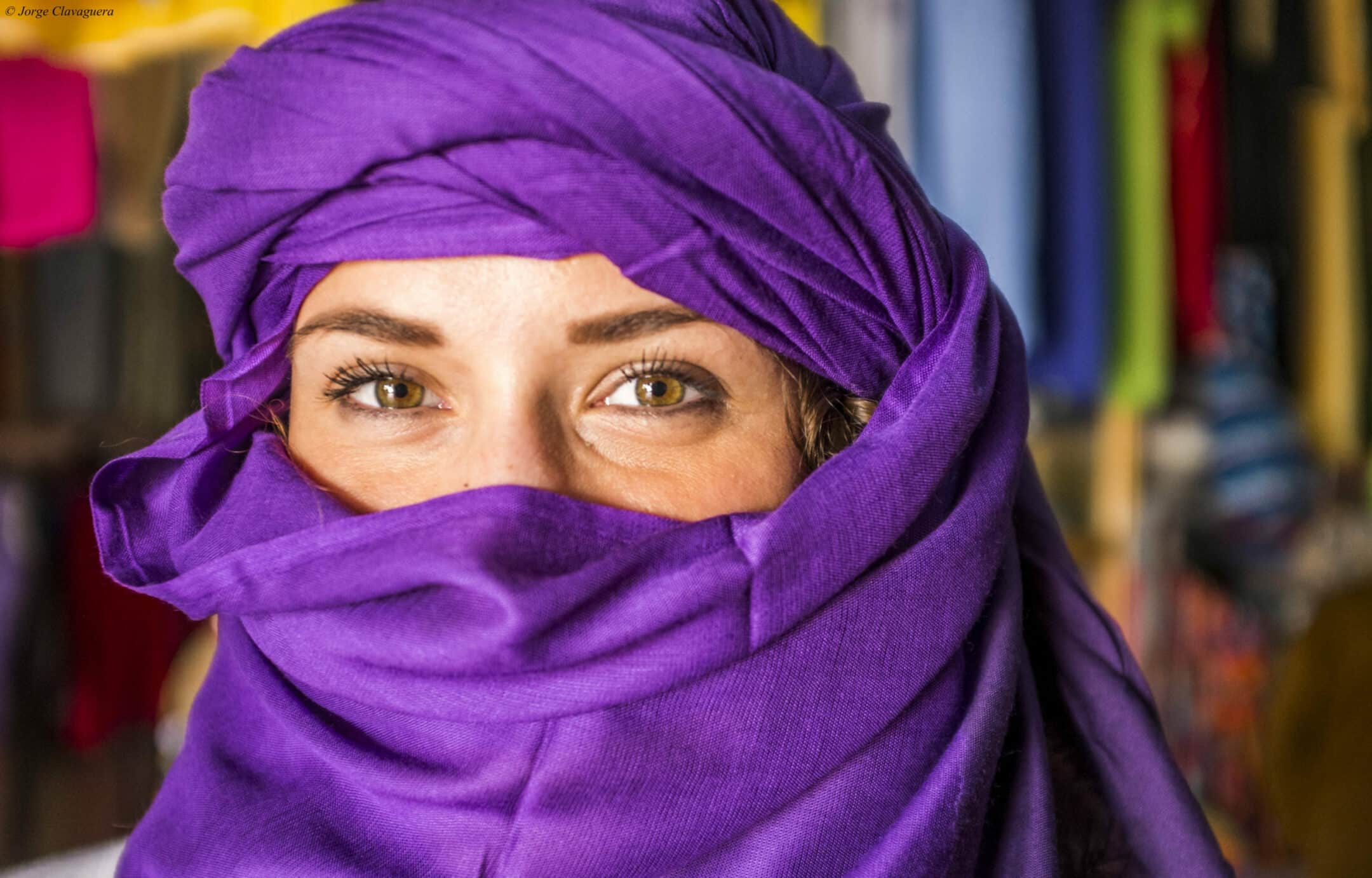 ---
Transportation from Spain to Morocco is not included in this package. You will need to book your own flight to Marrakesh and send us the flight details. With these details, we will happily arrange your airport pick-up and drop off at no extra charge.
---
Ryanair has the best prices and ideal flight times for this Morocco trip! We recommend looking at their available flights through Skyscanner so you can compare.
Important Things to Keep in Mind:
*Airport drop-off on Monday 19th is flexible. Find the right flight for you and we will get you to the airport. If you have any questions, just shoot us an email to [email protected].
Day 1: Arrival to Marrakesh (Thursday)
This day is all about arriving to Marrakesh and getting settled! Book the flight that suits you and we will ensure that you will be picked up by the airport shuttle and taken to our hotel to check in. Depending on your arrival time, you can meet up with the Citylife guide and other members of the group at the hotel.
---
In the afternoon we'll head out for our amazing walking tour of bustling Marrakesh. This is where we will explore the market place (known as the Medina), learn Moroccan health secrets at a local pharmacy and discover the amazing Jemaa el Fnaa square.
Day 2: Marrakesh – Atlas Mountains – Ait Ben Haddou – Dades Gorges (Friday)
Our day begins with a hotel breakfast (included) so we can head towards Ouarzazate, known as the "Door of the Desert" through the Atlas Mountains, filled with stunning natural views, and then we will stop in Tizi n'Tichka for some amazing panoramic picture opportunities. We will continue south and follow the 6km track that leads to the village of Ait Ben Haddou, famous for its Kasbah (which was declared a UNESCO World Heritage Site). Several famous movies, such as the Gladiator and Game of Thrones were filmed in this beautiful town. Then we continue to the Dades Gorges were our accommodation will be waiting for us. Dinner included.
Day 3: Dades Gorges – Todra Canyons – Sahara Desert (Saturday)
After breakfast, we'll continue through a path filled with beautiful scenery and unforgettable Kasbahs (Islamic Fortresses), each one unique from the next. After several stops, we will arrive at one of the most iconic places in the South of Morocco: the Todra Canyon. Cliff walls of epic proportions and immense beauty surround the channel of the River Todra; it's a climber's paradise!
---
Time to head to the Sahara desert. After selecting some traditional Berber gear from our favourite local shop, we will take our essentials and head to our Berber camp just outside the desert. We will take our camels out to the dunes where we will have the chance to sandboard and catch the sunset over the Sahara before heading to dinner at the camp in the Sahara desert. You can climb the dunes near the camp with a warm cup of tea and enjoy the peace and quiet of the desert and relax after the adventure-filled day. Finally, we'll be spending the night in typical Berber tents, under a spectacular canopy of stars.
Day 4: Sahara Desert – Marrakesh (Sunday)
After an unforgettable night in the desert we start with an early climb to the closest dune, to catch a glimpse of the sun rising over the dunes. Then a filling breakfast before we kick off a day filled with exploration through several quaint and beautiful towns in Morocco. We will take the same route we took the day before to go back to Marrakesh.
Day 5: Return to Madrid (Monday)
This day is all about returning home to Madrid. We will provide shuttles to the airport that suits everyone's departure schedule.
Included in Price:
Airport Pick Up & Drop Off (as explained in the "meet us there" tab)
All transportation in Morocco
4**** Hotel accommodation in Marrakesh with breakfast included
Hotel in Dades with dinner & breakfast included
Night in Berber tent in Sahara Desert with dinner & breakfast included
Guided visit of Marrakesh
Guided visit of Ait Ben Haddou (Kasbah)
Visit to a traditional Moroccan pharmacy
Visit to a traditional scarf shop
Camel ride in the Sahara Desert (1 camel per person)
Sand boarding in the Sahara Desert
2 dinners & 4 breakfasts
Local Moroccan guide throughout the trip
Citylife representative throughout the trip
All taxes included
Not Included in Price
Anything not mentioned in "included in price"
Optional Moroccan dinner with music
Flight to and from Morocco
Below is an outline of all the COVID-19 precautions that you must be aware of when travelling with us. Please keep in mind that while we have provided the following information for you, it is your responsibility as the traveler to remain informed and to follow each rule and regulation!
---
Please keep in mind that by the time of this trip these regulations may be lifted!
In Morocco
Updated 21.09.2022
---
Due to Morocco's very strict COVID-19 entry regulations, this trip is only available for people who are FULLY VACCINATED and in possession of an official vaccination certificate. Our understanding of the current COVID-19 regulations are that unvaccinated travelers will not be permitted into the country.
---
To enter Morocco, all participants will need to posses:
---
Completed Morocco Entry Form (download here).
An official vaccination certificate.
---
For a complete overview of the current COVID-19 regulations to travel to Morocco from Spain as well as to Spain from Morocco, please click here.
---
Citylife Madrid will not be held responsible for any consequences that may arise if a traveller is not able to comply with Morocco's current COVID-19 laws. Additionally, refunds will not be given to anyone who is not able to board their plane or enter Morocco due to missing documentation. By purchasing your ticket you are not only agreeing to our general terms and conditions, but these rules and regulations listed above as well.
On the Bus in Morocco
To ensure everyone's safety and security during the trip the following regulation has been set:
---
Masks are mandatory on the bus at all times
Citylife Staff
We have made it our main priority to ensure everyone is comfortable and safe during this trip. For this we will ensure the following:
---
We will always have our masks on when required
Please make sure you have your passport with you and that it is valid for at least 6 months from the moment you enter Morocco!
---
You don't need a visa (your passport is sufficient) if you are from the European Union, Andorra, Argentina, Australia, Bahrain, Brazil, Canada, Chile, China, Colombia, Congo, Cote d'Ivoire, Denmark, European Union, Finland, Guinea, Hungary, Iceland, Indonesia, Korea (Rep. of), Kuwait, Libya, Liechtenstein, Mali, Malta, Mexico, Monaco, New Zealand, Niger, Norway, Oman, Peru, Philippines, Puerto Rico, Qatar, Romania, Russia, Saudi Arabia, Senegal, Singapore, Sweden, Switzerland, Tunisia, Turkey, United Arab Emirates, United Kingdom, United States of America.
---
If you are NOT from the European Union or one of the countries listed above, we are glad to assist you with the visa application process. Please send an email to [email protected] for further assistance.
Citylife offers a basic travel insurance package with every trip that can be purchased as an add-on to your ticket. The insurance is provided by Innovac and will cover basic medical emergencies for the duration of the trip.
Do you Need to Take the Insurance?
It is not mandatory to take this specific insurance that we offer, but please keep in mind that it is your responsibility to make sure that you are travelling with proper coverage. If you decide not to take the insurance, we will consider that you are covered by another policy.
---
For a complete breakdown of the coverage that the insurance provides, please click here.
Reserve your Tickets Now
---
Citylife Terms & Conditions
We encourage all travelers to read our terms & conditions carefully before booking any event with us. By completing your booking you are agreeing to our terms as well as the COVID-19 regulations laid out by us and the government of our destination.
---
Upcoming Trips
December 15 @ 07:00
-
December 19 @ 07:00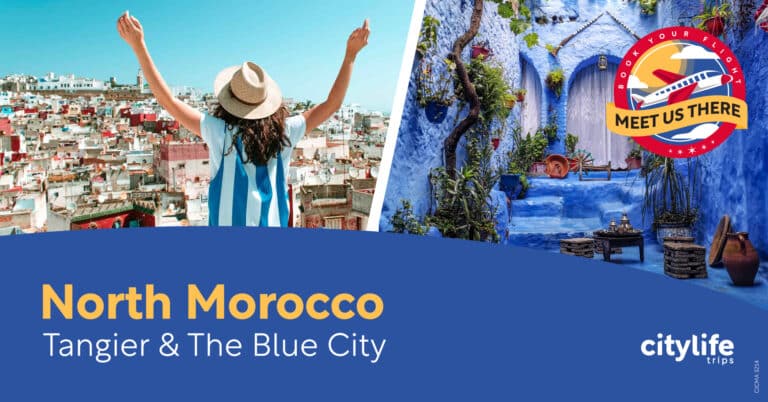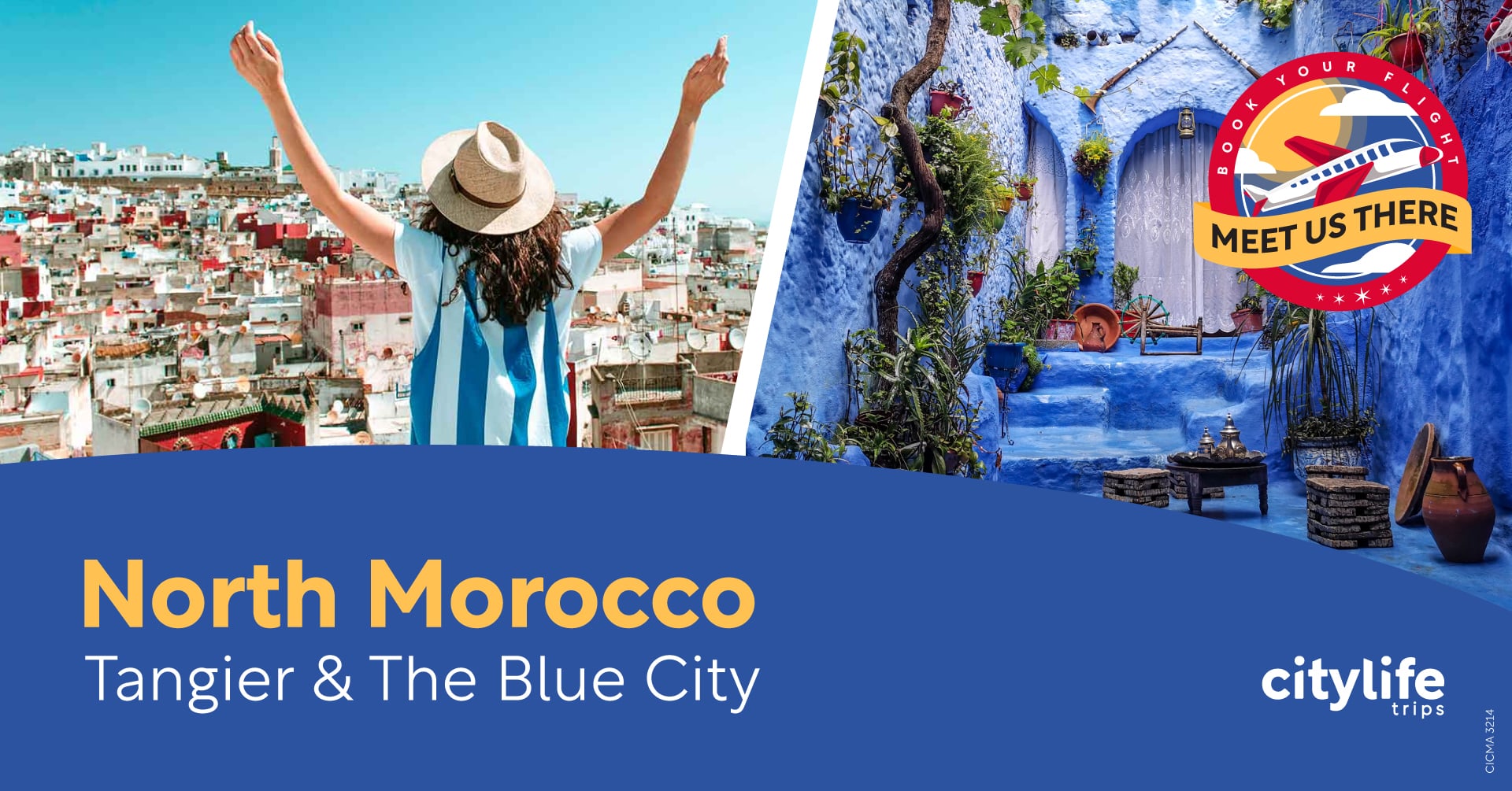 21/01/2023 @ 10:00
-
23/01/2023 @ 22:00