La Gran Vía is the most famous street in Madrid and has been one of the symbols of the city since its construction in 1862. The beginning of Gran Vía starts at Calle de Alcalá and ends at Plaza de España. Gran Via is very well known for its variety of restaurants, shopping, and "broadway" musicals. Perfectly located in Madrids city center, it is always buzzing with people all hours of the day and night. While walking through this crowded street make sure you look up, and admire the majestic architecture of the buildings!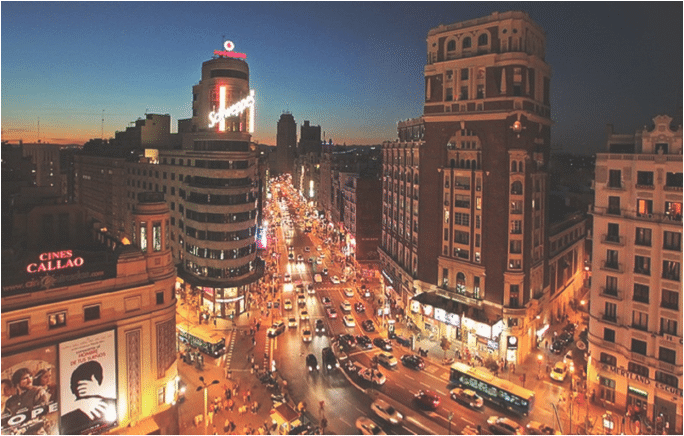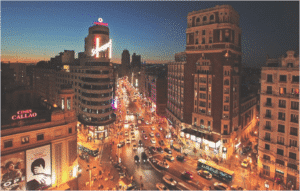 During its peak, Calle Gran Vía was known for its cinemas, specifically the section between the Plaza de Callao and Plaza de España. Many of these have closed but others have been converted into musical theater venues, popularly known as the Broadway of Madrid!
What makes Gran Vía even more inviting and fun to explore are the shopping opportunities. Here you will find endless amounts of brands from all different price ranges. You can really get lost in all of the shopping here – high end to not so upscale like H&M, Zara, Pull and Bear, Mango, Bershka and many more. The side streets running perpendicular to Gran Via are also interesting and more pedestrian friendly, like Calle de Fuencarral another great place to find your hipster, rocker style shops and boutiques.
Nearest Metro Station: Metro Plaza España, Metro Callao and Metro Gran Via.
– Priscilla