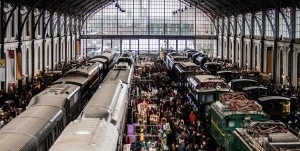 Madrid is an amazing city to live in if you like frequenting markets and fairs. You can find a wide variety of artisan fairs, food markets and specialty bazaars. One of the most unique markets in the city is the Mercado de Motores in Atocha. The market takes place in the Railway Museum (Museo del Ferrocarril) located very close the Atocha train station. The trains within the museum are turned into fabulous stalls for venders to sell their goods. The museum itself was actually a fully operational train station back in 1880 and was designed by Gustaf Eiffel – the man who designed the Eiffel Tower in Paris!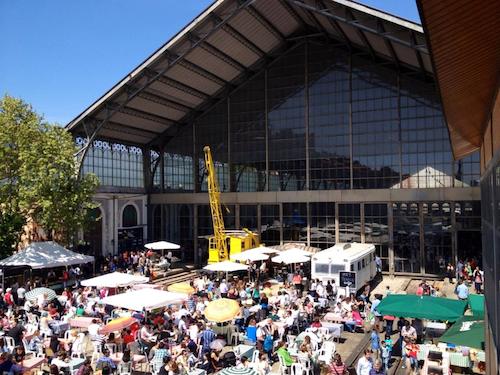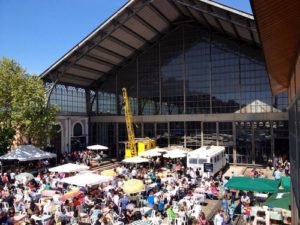 As you weave in and out of the train cars, railway tracks and vending stalls you will find a fun mix of second hand items, artisan products and antiques to browse through. The vendors who participate in the market sell everything from clothing, home decor items, jewelry, makeup, food and fabrics! The market is quite large; check out the floor map to check out everything that's offered. The market also spreads outside, where you will find a terrace to enjoy a coffee or some food while you take a shopping break.
Mercado de Motores is held inside the Museo de Ferrocarril only one weekend every month. The market is free to enter and you can visit between 11:00 & 22:00. For more specific information, check out the official website!
Your friendly neighbourhood travel guide,
– Leah