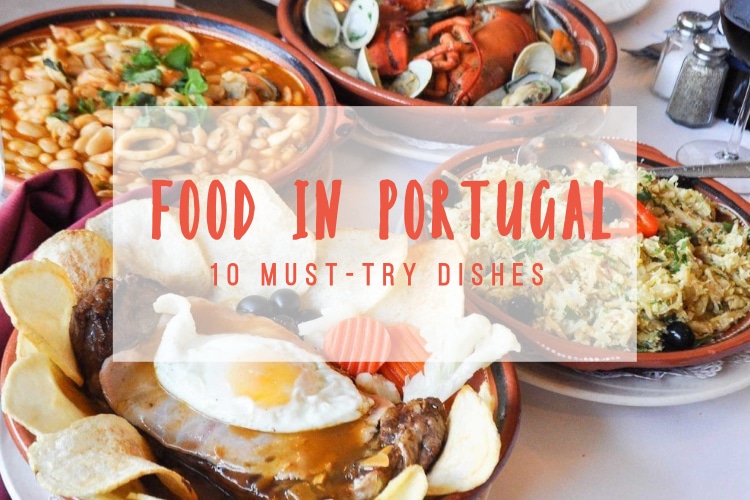 Apart from exploring the small winding streets of Porto, or taking a trolley ride up the steep hills of Lisbon, trying the local cuisine is high on the list of things to do whilst in Portugal. The wide range of dishes is sure to satisfy even the pickiest of eaters! Below we've collected a list of fundamental Portuguese dishes and drinks that are a must-try on your trip!
Bacalhau à Brás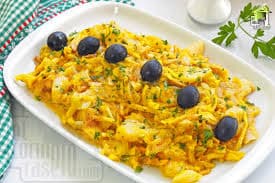 All seafood lovers rejoice! Portugal's coastal location makes it the perfect place for some local fish and seafood dishes. One of the most well-known is the bacalhau. Bacalhau, or salted cod, has been a staple of Portuguese cuisine for the last few centuries. Bacalhau à brás is a traditional Portuguese dish that originated in Barrio Alto, an old neighborhood in Lisbon. It is prepared with shredded, salted cod, onions, garlic, thin matchstick fried potatoes, and scrambled eggs, then topped with black olives and fresh parsley.
Bolinhos de Bacalhau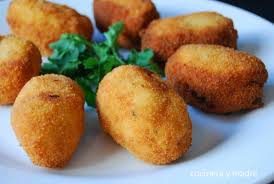 If you haven't had enough cod yet, make sure to try the bolinhos de bacalhau or the cod croquets. These are made from a mixture of potatoes, codfish, eggs, parsley, and onion. Similar to croquetas in Spain, bolinhos de bacalhau are deep fried, and typically served hot or cold as an appetizer.
Francesinha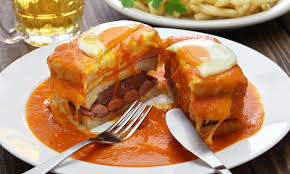 Porto's famed sandwich, the francesinha is not for the faint hearted! Although a must-try local delicacy, make sure to bring an empty stomach, and a large appetite before digging in. This gut buster sandwich is made with bread, wet-cured ham, pork sausage, fresh sausage, and steak or roast meat, and then covered with melted cheese and a hot thick tomato and beer sauce. And in case that wasn't enough, it is also served with a side of French fries.
Bifana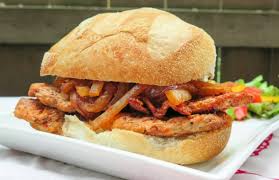 At a first glance this might seem to be just another sandwich, but don't be fooled! Although simple, the bifana is Portugal's best sandwich, comprising of a light yet crusty bread roll filled with sautéed strips of well-seasoned pork. The pork is juicy and slightly greasy, making it a popular late-night snack, and a must-try while visiting Portugal. Pair it with a Super Bock for a complete local experience!
Carne de Porco à Alentejana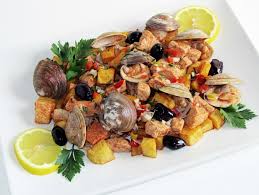 Carne de porco à alentejana is one of the most recognized Portuguese dishes, found on menus all over the world. It is a combination of black Iberian pork, clams, and potatoes. Although pork and clams may seem like an odd combination, the dish deserves a try, if only for the hearty flavorful sauce. You never know; it might become a new favorite!
Pasteis de Nata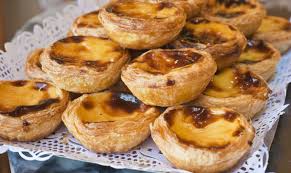 For those with a sweet tooth, Portugal is the perfect place to be! Pastry shops and bakeries line the winding streets of many cities with cakes, custards, and breads on display for hungry eyes to admire. The most famed pastry of all is the pasteis de nata. These egg tart pastries date back over 300 years to Belém, located west of Lisbon. They were created by monks in the Jerónimos Monastery, and are now a sought out dessert by visitors and locals alike.
Queijada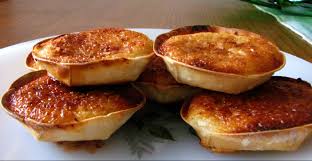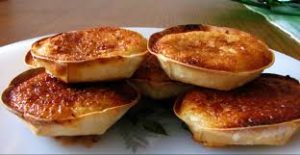 These sweet treats from the charming city of Sintra are small only in size. The simple ingredients of cheese, sugar, flour, eggs, and cinnamon join together to create the most delectable bite sized desserts. Similar to a cheesecake, the Queijada is probably one of the most unique Portuguese pastries, yet found in shops throughout the country.
Port Wine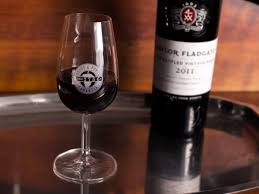 The Portuguese love of sweets carries over to drinks as well. Port wine, a famed wine from the northern city of Porto is rich and sweet, bursting with raspberry, blackberry, caramel, cinnamon, and chocolate flavors. There are several styles of Port wine, including, red, white, rosé, and an aged style called Tawney Port. One of the most unique characteristics of this wine is the blend of up to 52 Portuguese indigenous grapes. If visiting Porto, Port is a must-try. However, beware the sweet, easy to drink nature of the wine, as one too many glasses, and you may start to feel the stairs shifting!
Vinho Verde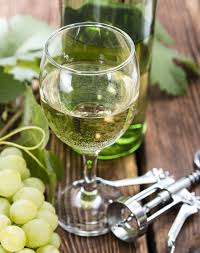 Vinho verde, or green wine is not actually green, despite what the name suggests. It is a crisp, aromatic, white wine, that is low in alcohol, and easy to drink. The name translates to "young wine," and refers to the production time of the wine. Vinho verde is released 3-6 months after the grapes are harvested, and is typically consumed soon after bottling. You'll find this wine in every supermarket in Portugal, and in just about every Portuguese restaurant.
Ginjinha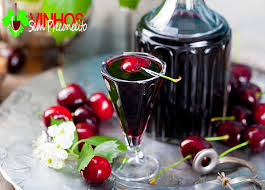 Ginjinha, or simply Ginja, is a Portuguese liqueur made with ginja berries (sour cherries), alcohol, and sugar. The liqueur is served in the form of a shot, with a cherry at the bottom of the glass. It is a favorite for many Portuguese locals, and a typical drink in Lisbon, Alcobaça, and Óbidos. Some local shops even serve the liqueur in a chocolate shot glass, which you can enjoy afterwards!
If you'd like to visit Portugal, pack your bags, study up on the amazing country and join us on one of our fully planned adventures! From the gorgeous cities and breathtaking coastlines to amazing history, and culture, we love Portugal and we want you to as well! So come explore Portugal this year, and experience all it has to offer! Before you go make sure to check out our Lisbon & Porto bucket lists! Also feel free to check here to search for cheap flights, hotels and rental car deals and start exploring on your own or with your friends!
– Vipsania