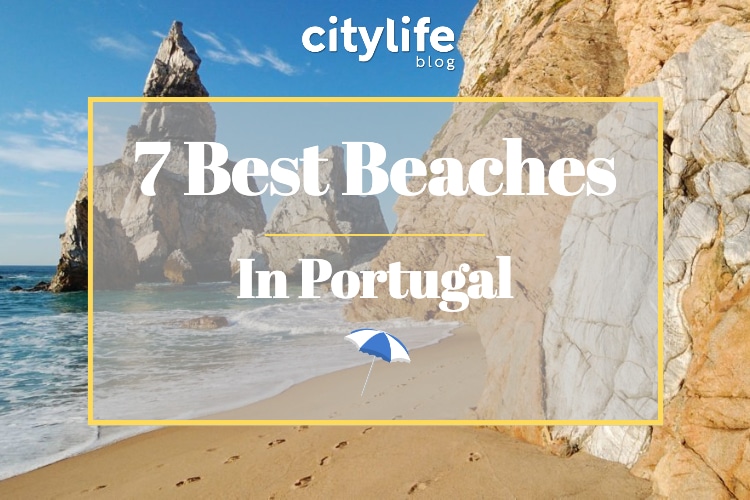 The country famous for its delicious cuisine, and charming cities, also boasts a stunning coastline. Portugal is home to some of the best beaches in Europe and is famous worldwide! Though most of the well-known beaches are in the southern Algarve region of Portugal, the northern and central regions also have beautiful beaches that are worth a visit.  If you are planning your next beach vacation keep reading, as we have compiled a list of the best beaches in Portugal!
If you have your heart set on visiting this beautiful country check out our Porto and Lisbon bucket lists! In this article, you'll find out all the details you need to visit the nicest beaches in Portugal.
1. Praia de Adraga, Sintra–Cascais
Lisbon
---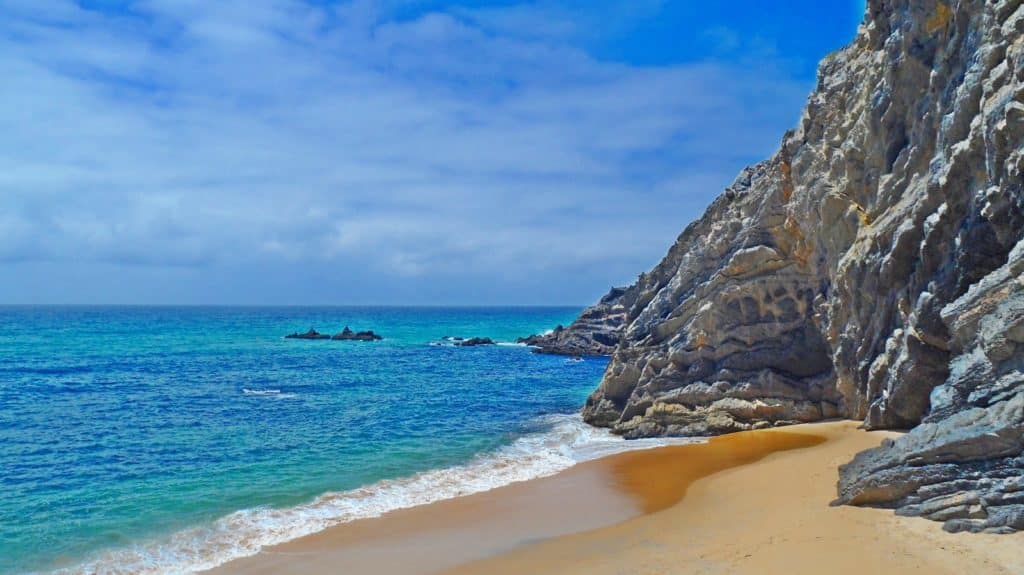 About an hour and a half away from Lisbon you will come across Sintra, a magical city full of ancient castles, forests and seaside cliffs. At the base of these cliffs, there are several hidden coves, including Praia da Adraga. The stunning beach is shaped like an elephant's trunk, with the rocks protruding into the ocean. Praia da Adraga is quite popular amongst surfers, yet nonetheless remains crowd-free through the summer months. From here you'll also find a 5km-walking trail that leads to Cabo da Roca, the westernmost tip of Europe. For all you need to know about Praia da Adraga click here.
2. Praia Dona Ana
Algarve
---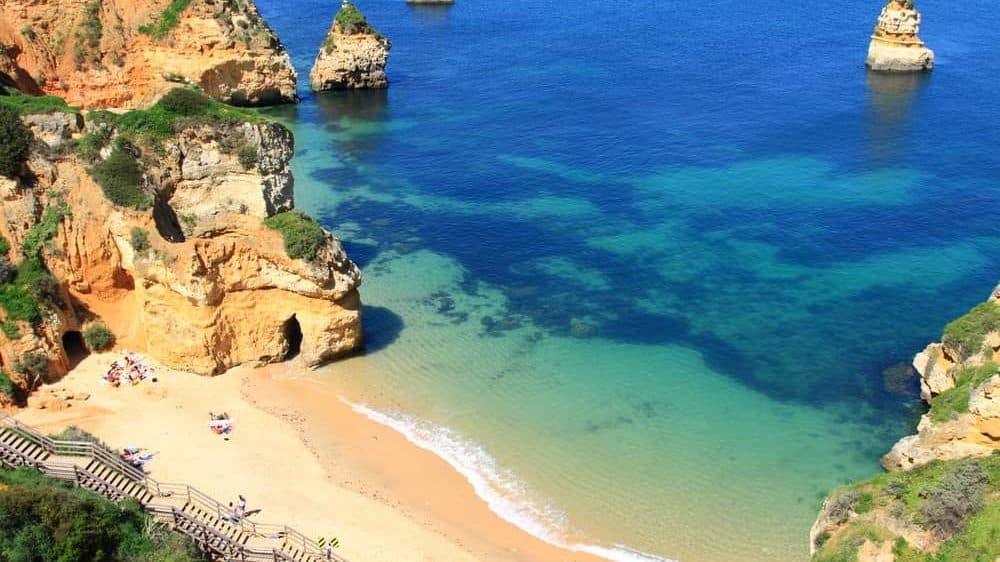 Located in Lagos, Praia Dona Ana is one of the most picturesque beaches in the famous Algarve region. Conde Nast Traveller even named it the "best beach in the world"! The turquoise water, white sand, and surrounding sandstone cliffs attract hundreds of travellers year-round. The beach also boasts many facilities including a restaurant and a cliff-side café. You can access the beach via a long wooden staircase, or arrive by boat from Lagos for a view of all the impressive rock formations. For more information click here.
3. Praia da Miramar
Vila Nova de Gaia
---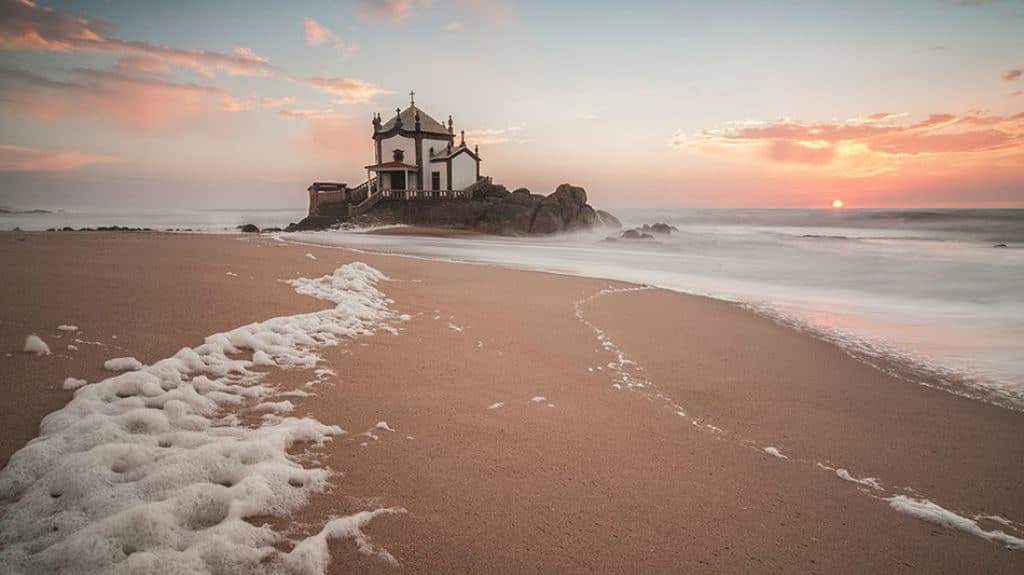 Most of Portugal's most beautiful beaches are in the Southern region of Algarve, yet the northern part of the country plays host to a handful of beautiful beaches as well!  Praia da Miramar is located on the Atlantic Coast, close to the charming city of Porto. The wide sandy beach is quite picturesque and has a 17th century chapel in the centre. What's great about Praia de Miramar is that its less crowded since its one of the lesser known beaches in the South. Find out all about Praia de Miramar here.
4. Praia da Ursa
Lisbon
---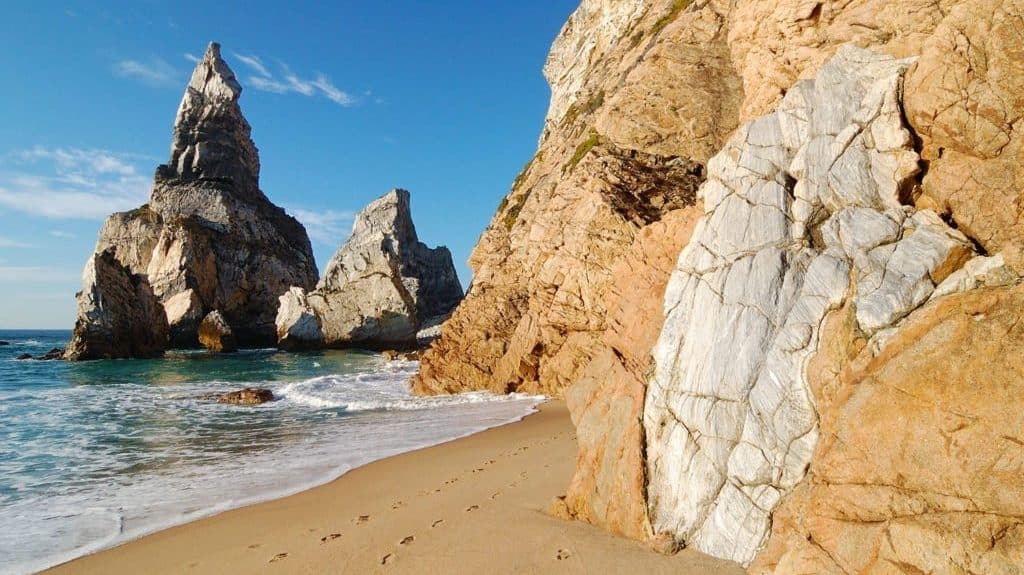 Just south of Cabo di Roca, Praia da Ursa is one of the most beautiful beaches in the area. The name of the beach stems from "Rocha da Ursa," which translates to bear rock. Rocha da Ursa is one of the two giant rocks on the northern end of the beach, which takes the shape of a bear. It is slightly difficult to find, but the trek down the rocky path is worth it when you arrive at this stunning unspoilt spot. Click here to get all the information about this beautiful beach in Portugal.
5. Praia de Benagil
Algarve
---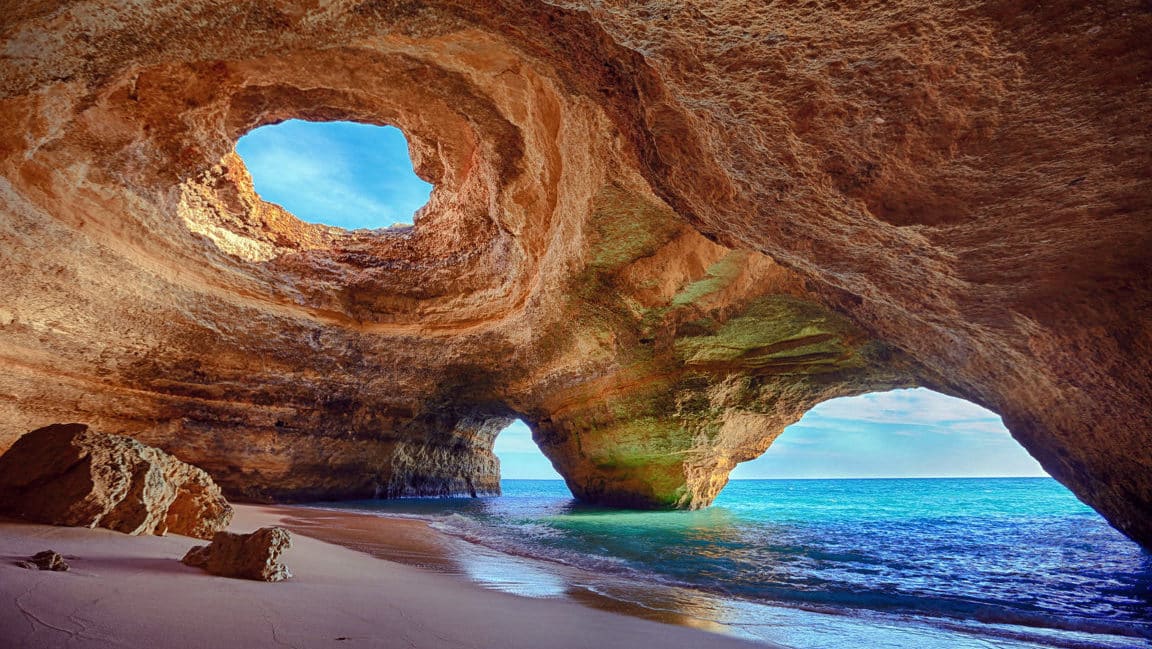 The small fishing village of Benagil is home to the incredible Praia de Genagil, with its cave, Algar de Benagil is what it's most known for. Many consider the Algar de Benagil to be one of the best attractions in the Algarve! The cave is located to the left of the beach and is reachable by boat, swimming or walking. The beach itself is relatively small compared to other nearby beaches, yet its soft sand and translucent seawater make it a favourite amongst locals and tourists alike. It can get quite crowded in the summer, so it is recommended to arrive as early as possible to find that perfect sunbathing spot! You can find more information on Praia de Benagil here!
6. Praia da Carvalho
Algarve
---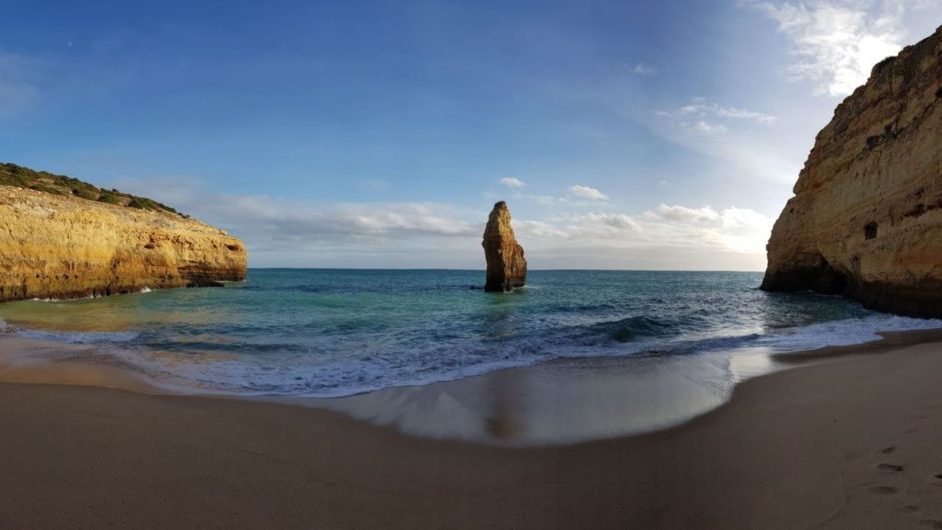 By now you're probably noticing that the Algarve is a clear leader when it comes to the most beautiful beaches in Portugal and Praia da Carvalho is a hidden gem! This secluded beach near Lagos is famous for its crystal clear water, and surrounding cliffs. It is one of the best beaches in Portugal, and a great area to go cliff jumping, and therefore, a favourite amongst the local teenagers! In addition to cliff jumping, you can also enjoy a picturesque walk along the cliffs, with stunning views of the sea and even a lighthouse along the way! A lack of hotels and resorts make this beach relatively quiet, even during the summer months! For more information on Praia da Carvalho check out this link.
7. Praia do Camilo
Algarve
---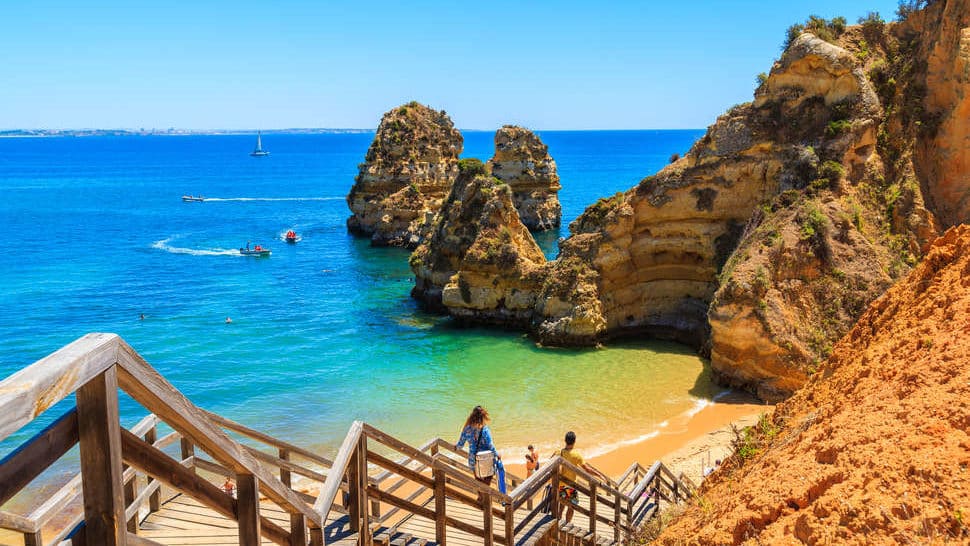 Next to Praia Dona Ana, Praia do Camilo is seen as one of the top beaches in Lagos, and well known amongst locals and tourists. To access the secluded beach, you have to descend a long wooden staircase. It may seem intimidating, but it makes for an incredible picture at the top! Praia do Camilo is made of two smalls beaches, connected via a tunnel, which has also become a main attraction in the area.  Similar to many other beaches in Portugal, Praia do Camilo is also surrounded by golden cliffs. Climb to the top for a breathtaking view of Lagos and the coast! For more information click here.
---
More Articles About Beaches & Pools in Madrid & Spain: