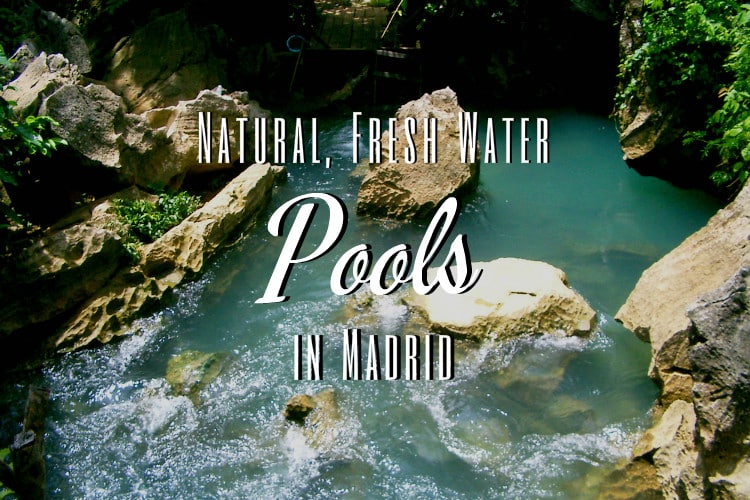 Paradise is less than 2 hours away! If you want to truly connect with nature while catching some sun-rays, piscinas naturales are the way to go. Natural pools are an extremely unique phenomenon here in Madrid. Since the pools offer complete tranquility without the city noise, they are located far away from the city center, requiring a lengthy commute (if the commute is a bit too much for you, then check out Madrid's outdoor pools, indoor pools, and rooftop pools!). But it's incredibly worth it! The water in these pools is even filtered from the natural lakes and rivers. If you want to truly escape the city and surround yourself with nature, pack a picnic and make a day of it. Here are a few natural pools we've selected that are easy to get to from the center:
Cercedilla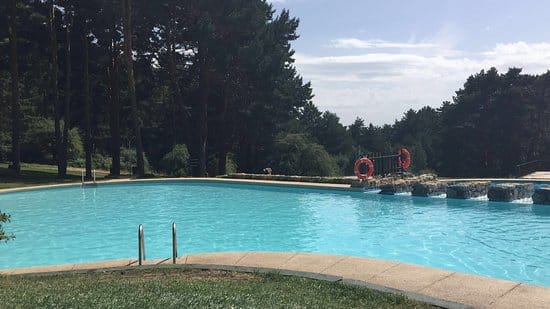 The piscinas naturales de Cercedilla are the closest natural pools to the city center, making them the perfect option for a last-minute getaway! Getting there will only take you less than 2 hours. First, take the Renfe train C8 to Cercedilla, which will take around 1 hour depending on which station you leave from. Another option would be to take Bus 684 from Moncloa to Cercedilla. Once you arrive, there will be a 45-ish minute hike from the train station to the pool. You can opt to avoid walking and take another bus to the pool, but the hike is definitely recommended as you can enjoy the beautiful landscape and nature on the way. When you finally reach the pools, you'll enjoy the fresh air and bath that you deserve! They are open from 10am to 8pm, with entry fees at 5,50€ on weekdays and 6,50€ on the weekends.
Regarding COVID-19 restrictions:
It will open on June 15. COVID-19 prevention measures are in place. Check out their website for more information.
Buitrago de Lozoya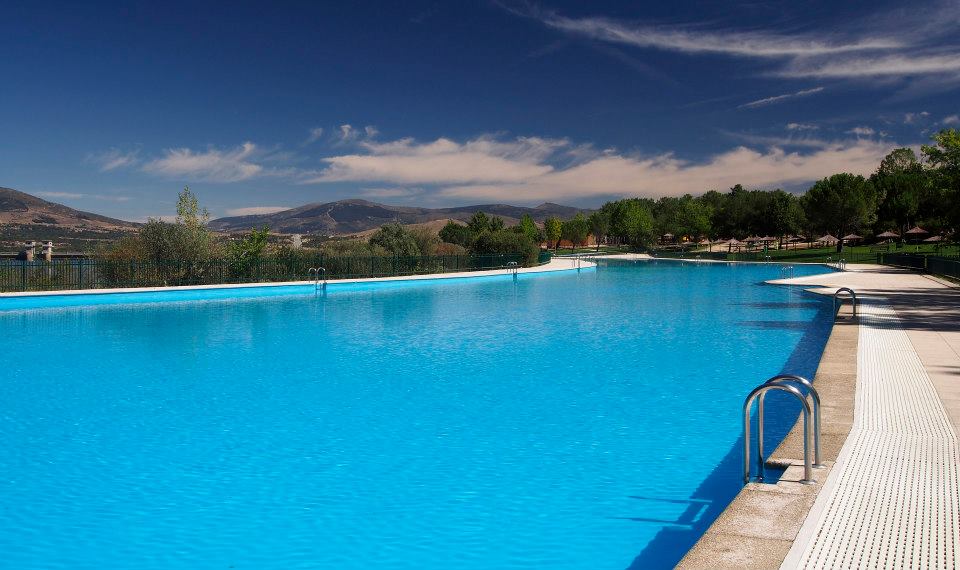 How about a day that includes discovering a beautiful medieval town along with the relaxation of an afternoon swim? A day-trip to Buirtrago de Lozoya will reward you with just that. This small town, located in north of Madrid, is surrounded by a wall that was first built in the 11th century. It offers astonishing sights that date back centuries ago, like the the Church of Santa María del Castillo, originally constructed in the year 1321. You will also find the Buitrago del Lozoya Castle, whose Gothic-Mudéjar structure originates in the 15th century, along with the Picasso Museum containing original works by Pablo Picasso. After some exploring, you can head over to the breathtaking pool that offers views of the ancient city and the Somosierra mountains. To get to Buitrago de Lozoya, take Bus 191 from Plaza Castilla, which will take you directly to the town in around 1 hour and 40 minutes. It's only €3 entry and it's open from 11am-8pm from Tuesday-Friday.
Regarding COVID-19 restrictions:
It's currently closed because of works. No official reopening date has been released.
Rascafría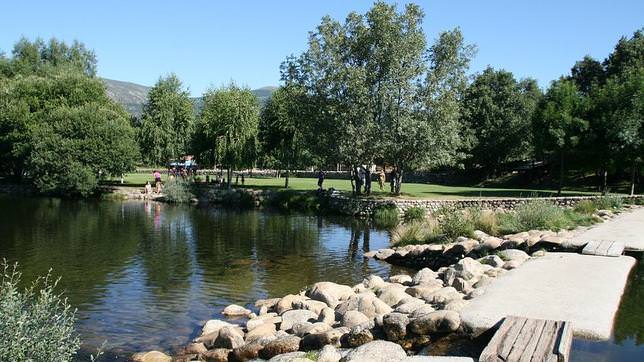 The natural pools of Las Presillas, located in Rascafría, are the farthest from the city center, but definitely the most pure and authentic. To get there, take Bus 194 from Plaza de Castilla to Rascafría, which will take you around 2.5 hours. However, entrance is completely free! A serene and blissful experience without charge? Sign me up. You can even take some time to explore another Spanish town in between dips. So if you're on a budget and up to the challenge, the pools at Rascafría are the way to go!
Regarding COVID-19 restrictions:
There are hygiene measures in effect. We recommend you check the website before going to make sure everything is open.
---
More Articles About Beaches & Pools in Madrid & Spain: