7 Public, Recreational Pools in Madrid!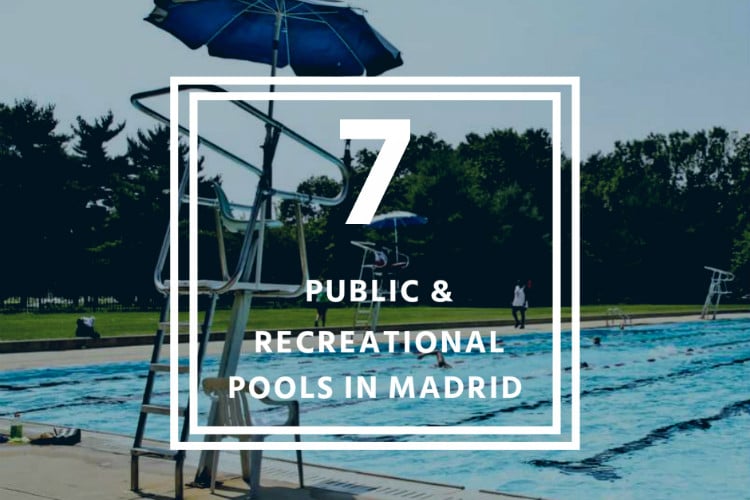 Who needs a beach when you have over 22 easily accessible pools just waiting for you to cannon-ball right in? Here in Madrid, we gotta learn how to make do with the lack of sandy shores. But that is no problem considering the number of sport facilities with public pools located all throughout the city. Whether you're looking for just a simple and relaxing dip in the pool, or an afternoon of outdoor sports before rinsing all that hard-earned sweat with some glorified chlorine water… we are here to help. Check out this list of local recreational pools you can splash into, and your wallet won't hate you either!
CDM – Centro Deportivo Municipal 

The city's official public pools (CDM) will be open for use starting on Saturday, May 12th. The Ayuntamiento de Madrid currently has 22 different pools made available to the public every summer, all located in different districts throughout the city. The official opening hours will be from 11am to 8:30pm, but this may vary depending on the facility. This is definitely the cheapest option when you want to take a swim in Madrid, with general admission prices for adults starting at only €4.50! All public pools will stay open until Sunday, September 17th.
Officially named the "Centro Deportivo Municipal Casa de Campo", the Lago pool is one of the most popular places in the city. Entry is only €5 per visit and a monthly pass is around €30-€35. The pool is large and cool with a huge amount of space to spread out with your towels and have a fun day in the sun. The property has a small diner-esque shop where you can get freshly made food and drinks and take a break from the sun on their terrace. You can get there by taking Metro line 6 to Puerta del Ángel or 10 to Lago.
This inner city sport centre has everything you could possibly need! Football fields, tennis courts and two 50 meter pools. It also has facilities for volleyball and beach volleyball, tennis, skating, indoor football, badminton, and more! All set against the beautiful backdrops of Madrid's famous four towers. You can get to the sports center by taking Metro lines 9 to Barrio del Pilar, or 10 to Begoña.
Another CDM sport center that offers a variety of outdoor sport activities! Besides their 25 meter pool, the facility also an football field, a 3-lane track, 2 paddle courts, 4 tennis courts, 2 multipurpose courts, tennis tables, a fitness room, and a skating rink! So if you feel like breaking a sweat before entering the pool, this is the place for you. To get there you can take Metro lines 5 to Quintana, and 7 to Pueblo Nuevo or Barrio de la Concepción.
Located north of the city center, in Bella Vistas, this sport centre is perfect for a simple afternoon dip in the pool, especially if you live in the area. At the facility they have a 50 meter pool, along with beach volleyball and table tennis! You can get there by taking Metro line 7 to Francisco Rodriguez.
Parque Deportivo Puerta del Hierro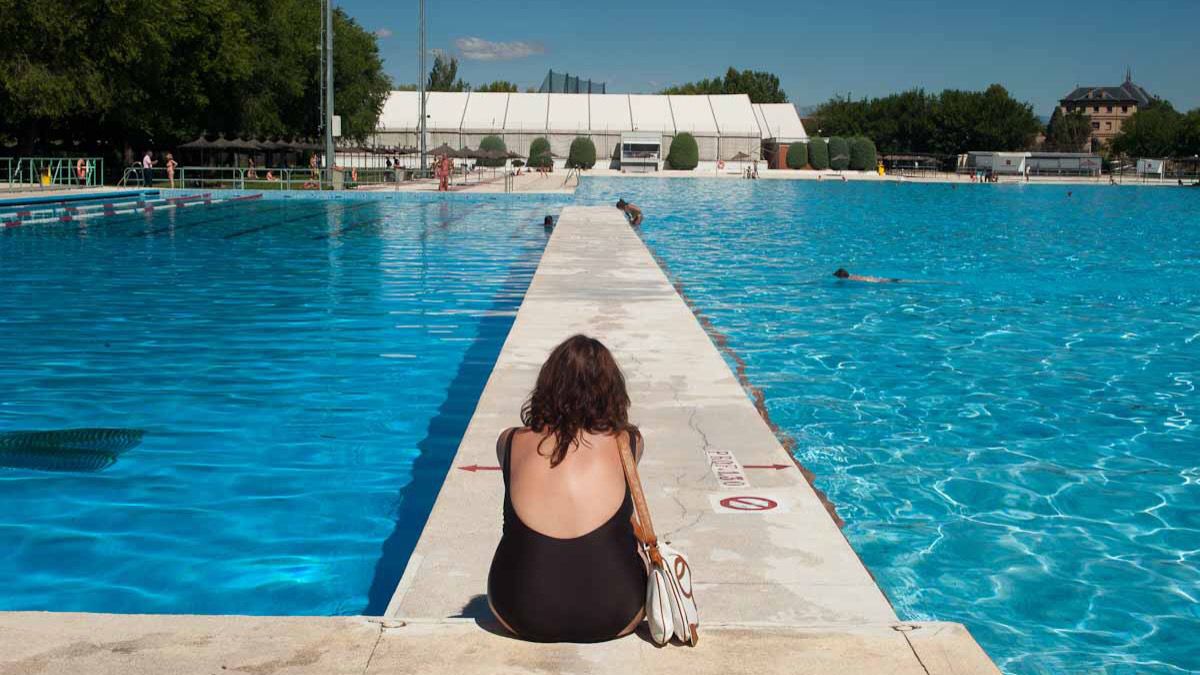 Puerta del Hierro is one of the largest recreational centres in Madrid! With over 300,000 square metres of space. Here you can do all kinds of sports, like archery, tennis or rugby. But, most importantly you can swim here. The pool is large and surrounded by grassy areas to sit back and relax. Prices vary depending on entry type and what activities you'd like to do while there. The pool can be reached by Bus lines 83 & 133.
Complutense University Pool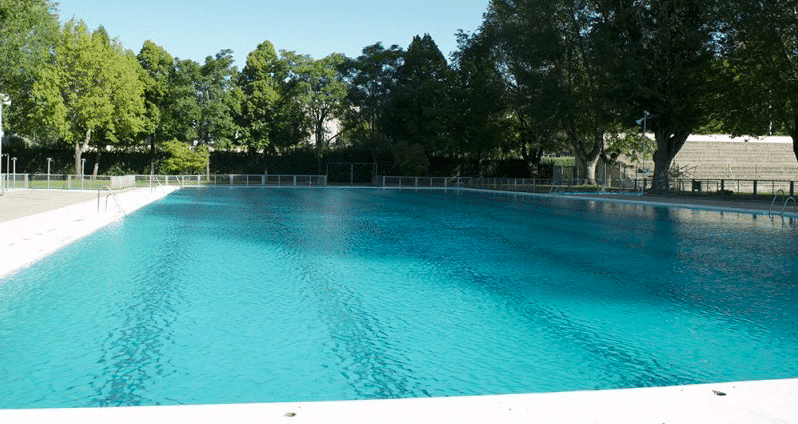 This huge pool is flooded with students and young people during the summer. The University pool is huge and has plenty of space to relax in the sun. The pool has all the basics – changing rooms, a cheap bar and lockers. You MUST bring ID with you, even if you only wish to purchase a 1 day ticket which is only €5. Starting in June – September, the pool will be open everyday from 11am to 8pm.
Canal de Isabel II Sports Centre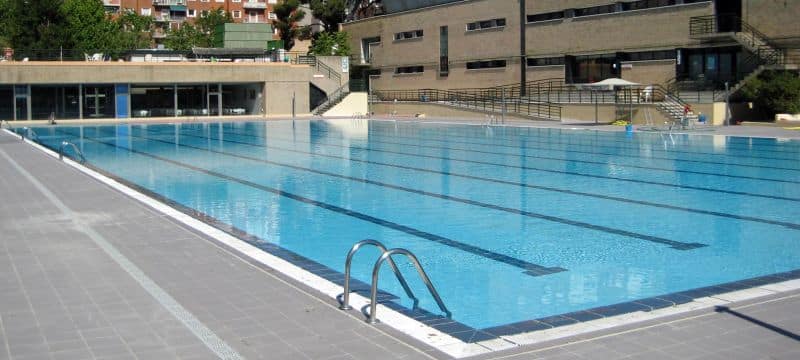 This Olympic-sized pool is located in the Chamberí district and is very well known in Madrid. The sports center also has tennis and paddle tennis courts, a gym, along with a bar/restaurant. The outdoor pool is only open in the summer but they have a solarium that can be used throughout the year! Access to the swimming pool will cost around €6. The facility is open Monday to Sunday from 8am to 10pm (pool hours may vary). You can get there by taking Metro lines 1 or 2.
Looking for more places to swim? We have tons more content to share! Try some of Madrid's Rooftop Pools & Natural Pools! You can also head to The Beaches Near Madrid or spend a weekend in Spain's Beautiful Islands! 
– Justina