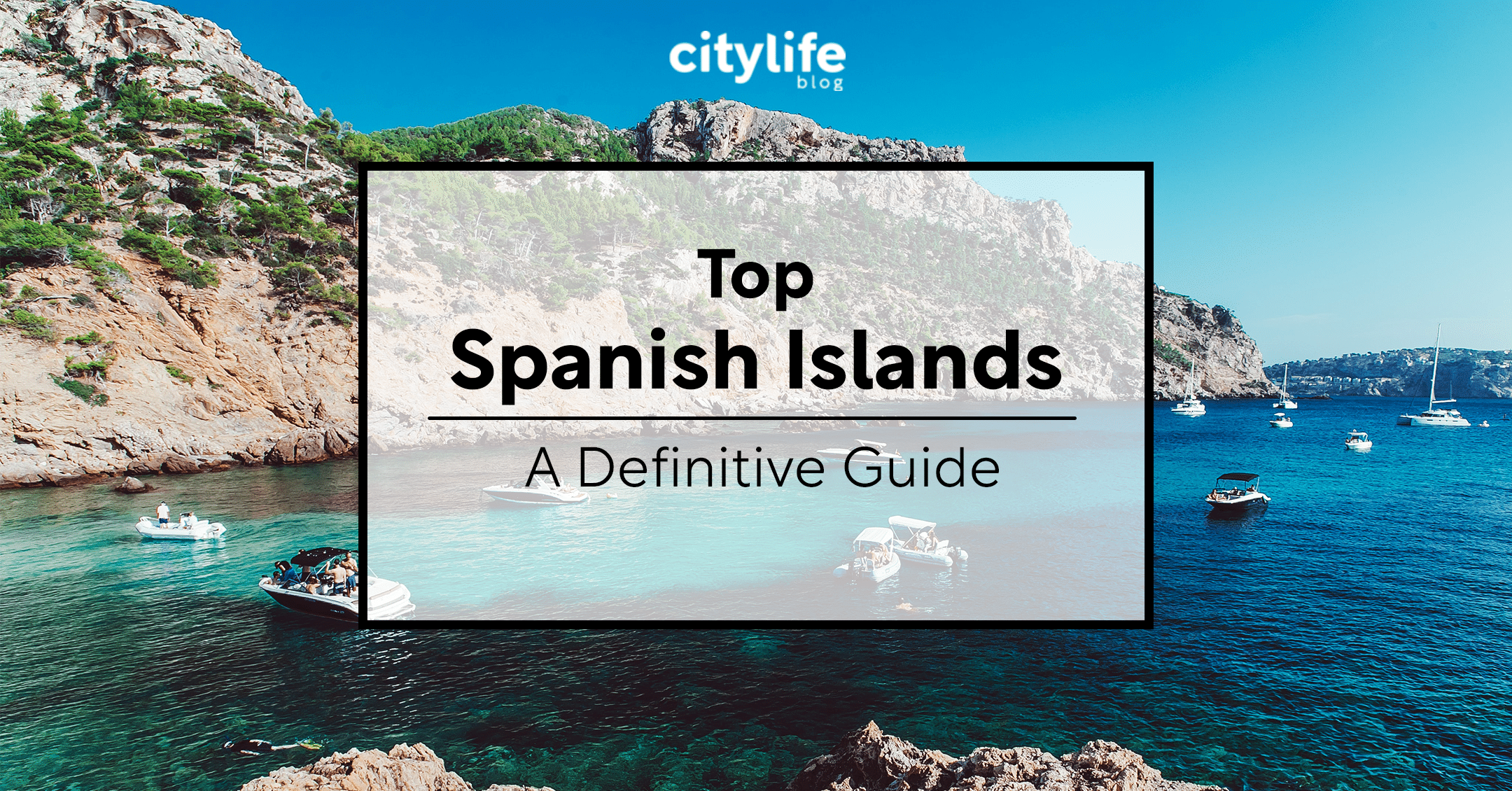 There is nothing much better than an island escape. Luckily, Spain has several beautiful islands to offer its holidaymakers and vacationers. In fact, these Spanish islands make up some of the most popular islands in Europe – with each offering something different to all their visitors. So, if you're thinking of taking a break, Spain's islands are waiting for you!
In this article we will cover all of Spain's gorgeous islands, highlighting just why they are so popular for an island holiday! If you're stuck in Madrid during its infamously hot summer season, take a moment to check our our guide to pools in Madrid as well as some awesome beaches just a few hours outside of the city.
The Balearic Islands
The Balearic islands are an archipelago off the eastern coast of Spain. The island group is made up of four major islands – Ibiza, Mallorca, Menorca and Formentera – as well as several smaller inlets and land clusters. These Spanish islands actually make up their own autonomous region within Spain, with their own unique languages, cultures and flag. Below we will be covering the main four islands that make up the Islas Baleares.
Mallorca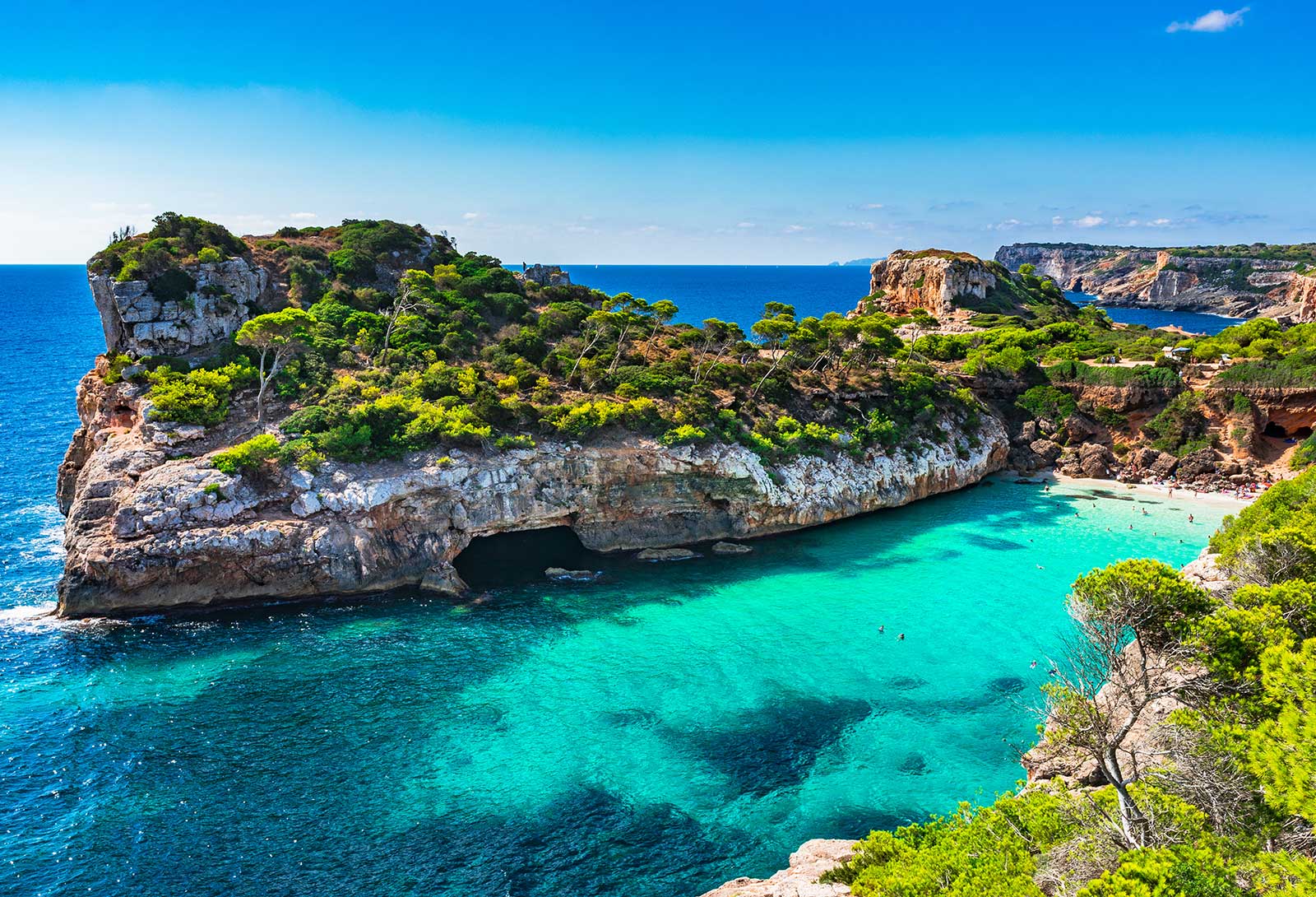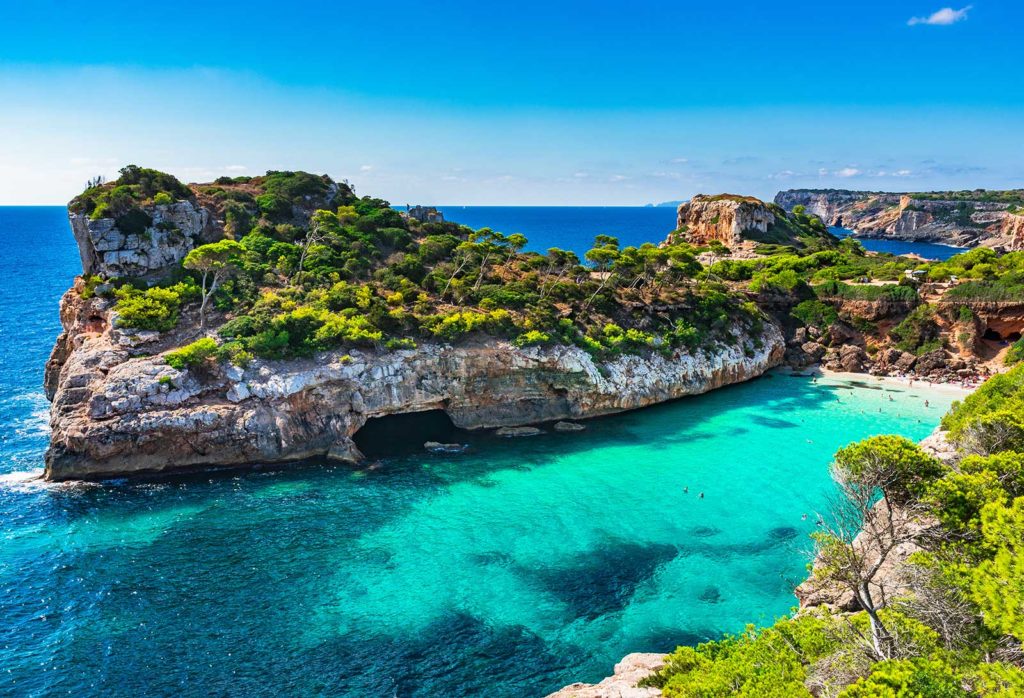 The island of Mallorca is the largest of the Spanish islands and also the home of the capital city of the Balearic region – Palma. Mallorca, or Majorca as it's know in Catalan, is home to amazing scenery, crystal blue waters, beautiful reefs and a lively nightlife scenes. Many Europeans – like Germans and the English – flock to Mallorca every summer to enjoy a familiar holiday atmosphere. If you're looking to stay at a resort, meet people from around the world and spend time at the beach, Mallorca is for you!
Ibiza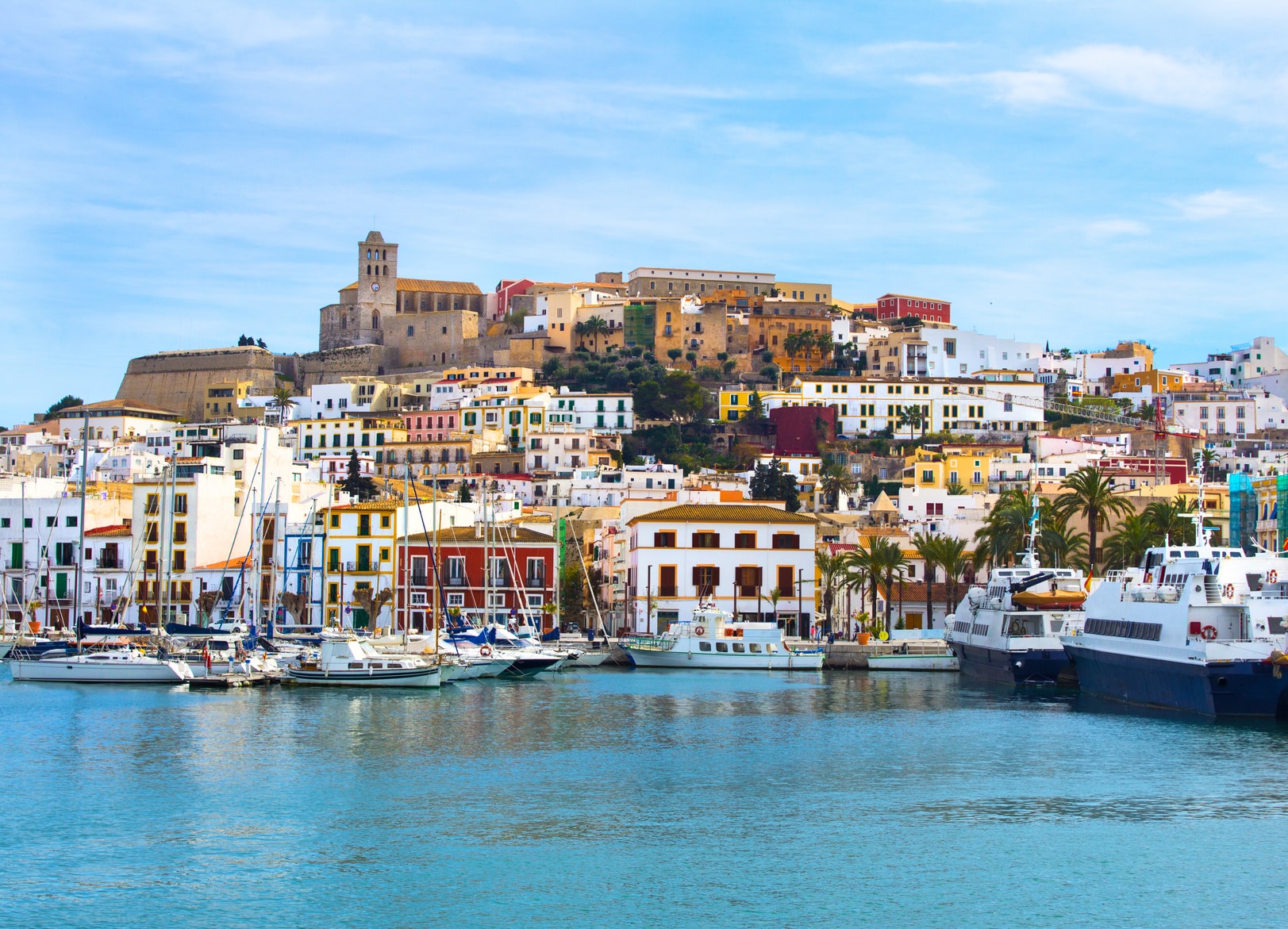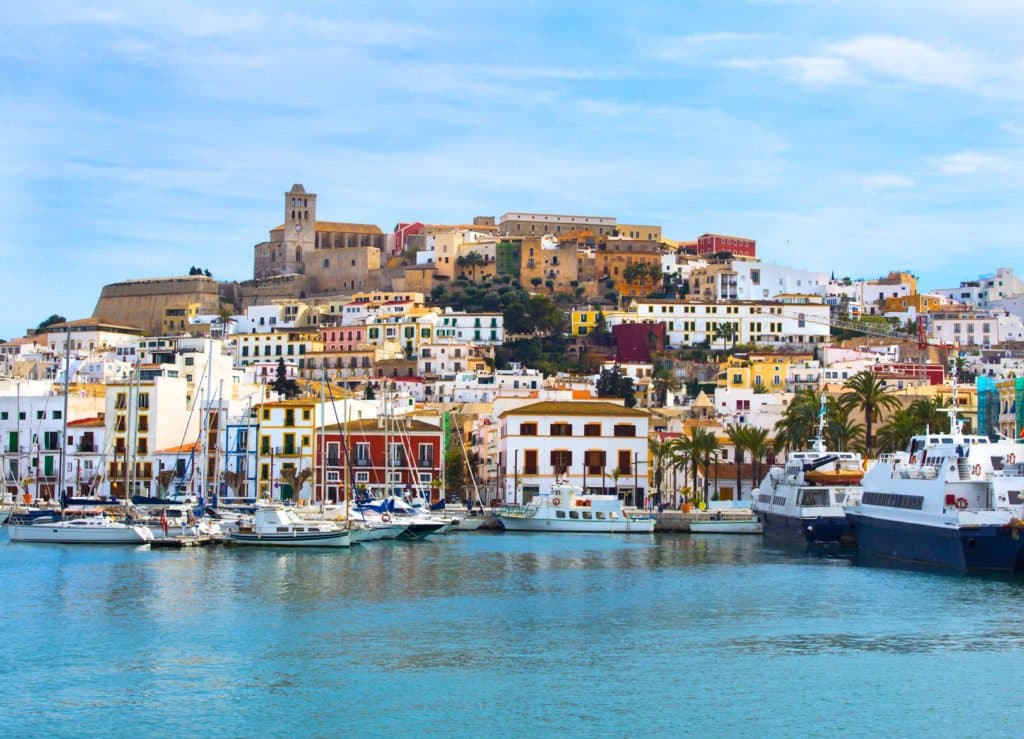 Probably the most world-renowned of all the Spanish islands would be Ibiza. Ibiza is a backpackers paradise off the east coast of Spain near Mallorca. Gorgeous beaches and some of the craziest, most luxurious night clubs in the world is what is waiting for you over there. If you're into the crazy, wild experience of being surrounded by international party, Ibiza in summer is perfect. However, if you want to see Ibiza at a slower pace, try to head over during the off seasons of spring or autumn.
Menorca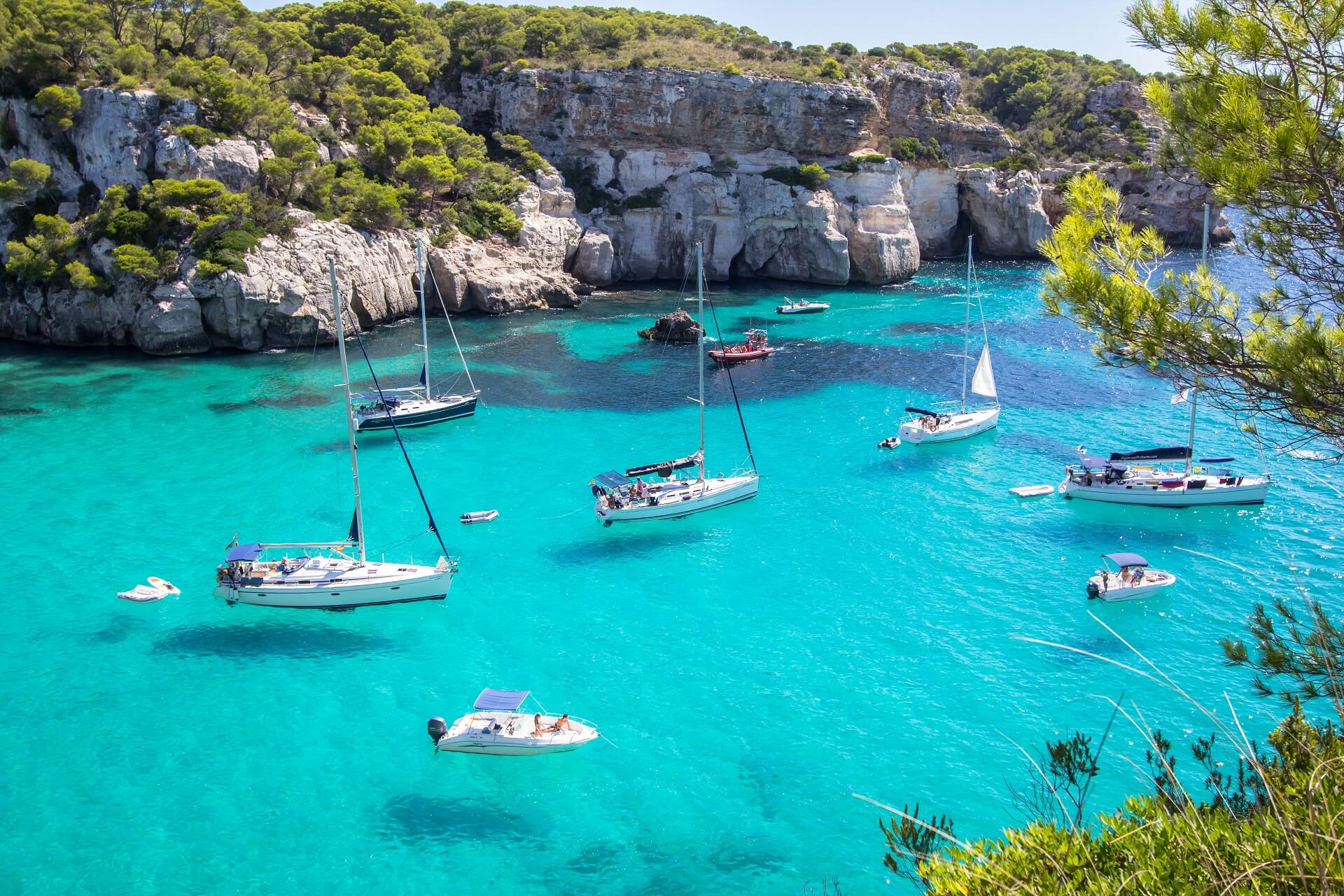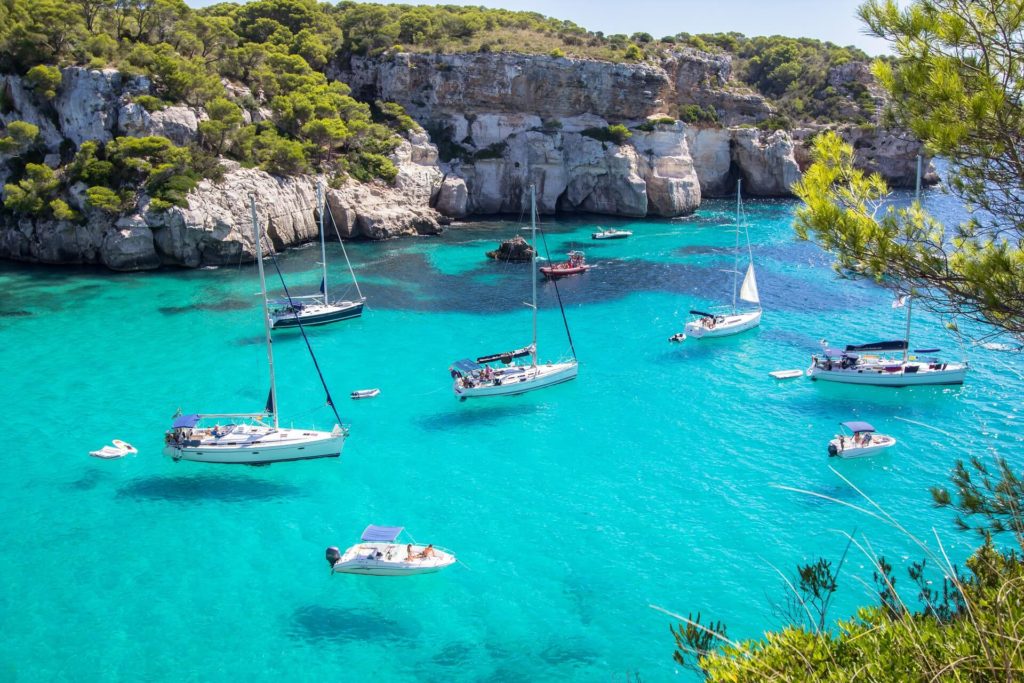 Peaceful, quiet, tranquil and beautiful are all words that can easily describe the island of Menorca. The island is the easternmost of the Balearics and home to largest amount of beaches in Spain. Menorca is perfect for those looking for a purely relaxing holiday. Unlike its neighbours, Menorca is underdeveloped and offers seclusion for its visitors. Many people hire boats to visit all of the beaches as well as touring the many prehistoric monuments that were shaped as far back as 1300BC.
Formentera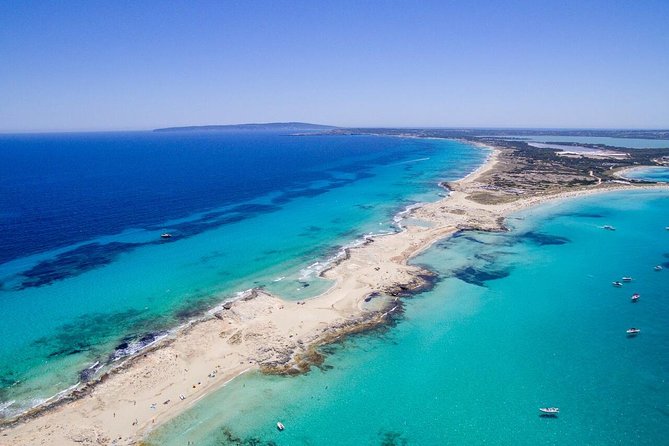 Turquoise waters, white sand beaches and huge yachts are what you will find in beautiful Formentera. This is the smallest of the Spanish islands that form the Balearic region. it's just south of Ibiza and can be accessed by boat either from the mainland Spain or Ibiza itself. Formentera is famous for its nude beaches and calm waters and is perfect for a typical beach holiday with a very Spanish flare. Most visitors spend all their time on the beaches, participating in water sports and chatting with locals. There are also many beautiful natural monuments to be seen on the island as well.
The Canary Islands
The Canary Islands, more commonly known as The Canaries are another archipelago that belongs to Spain. This group of Spanish islands is located off the northwestern coast of Africa (Morocco) and are the southernmost of all Spain's regions. Like the Balearics, The Canaries are an autonomous region made up of eight major islands and several smaller inlets. It's capital is Las Palmas on Gran Canaria – not to be confused with Palma, the Capital of the Balearics.
Gran Canaria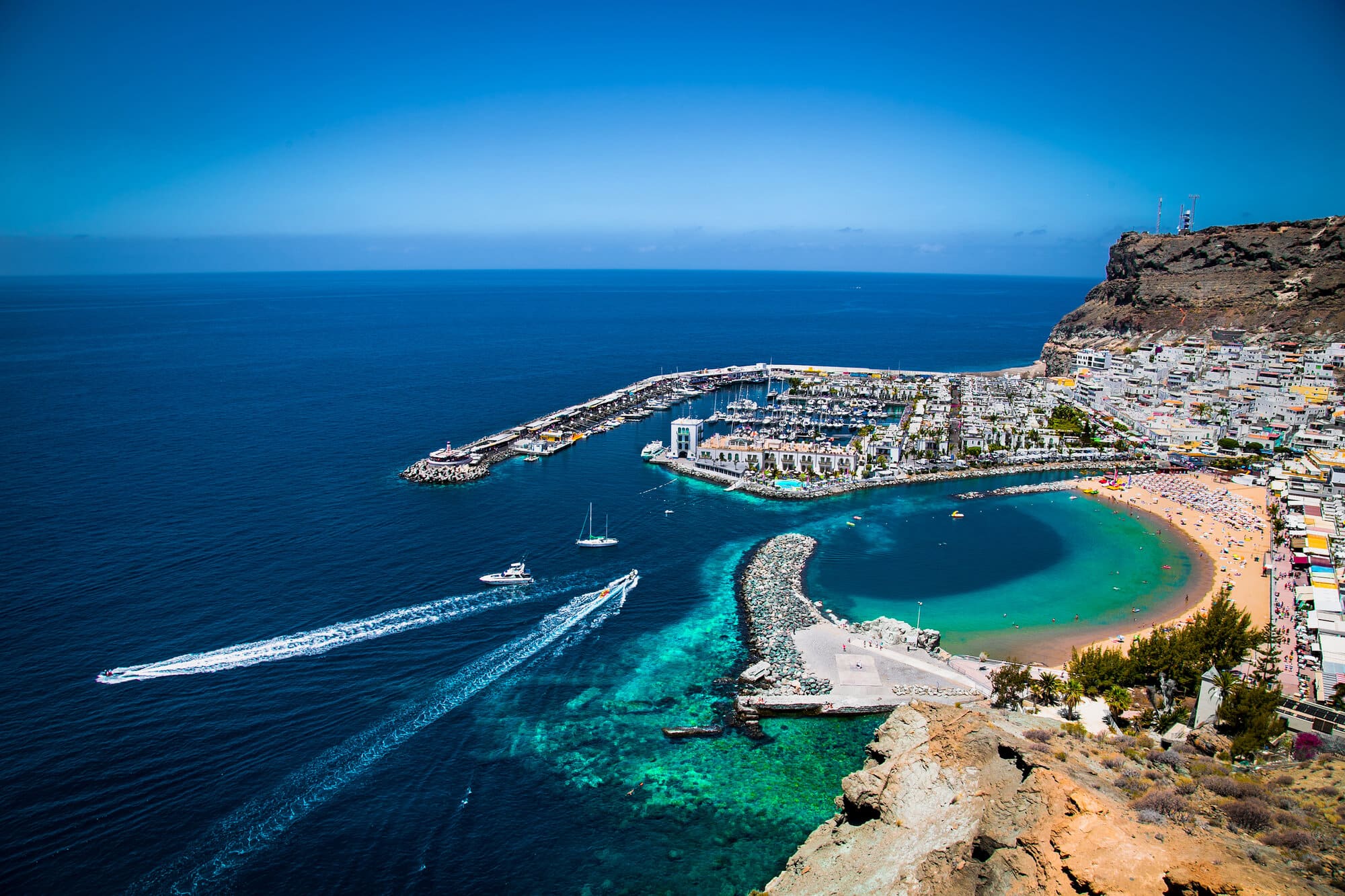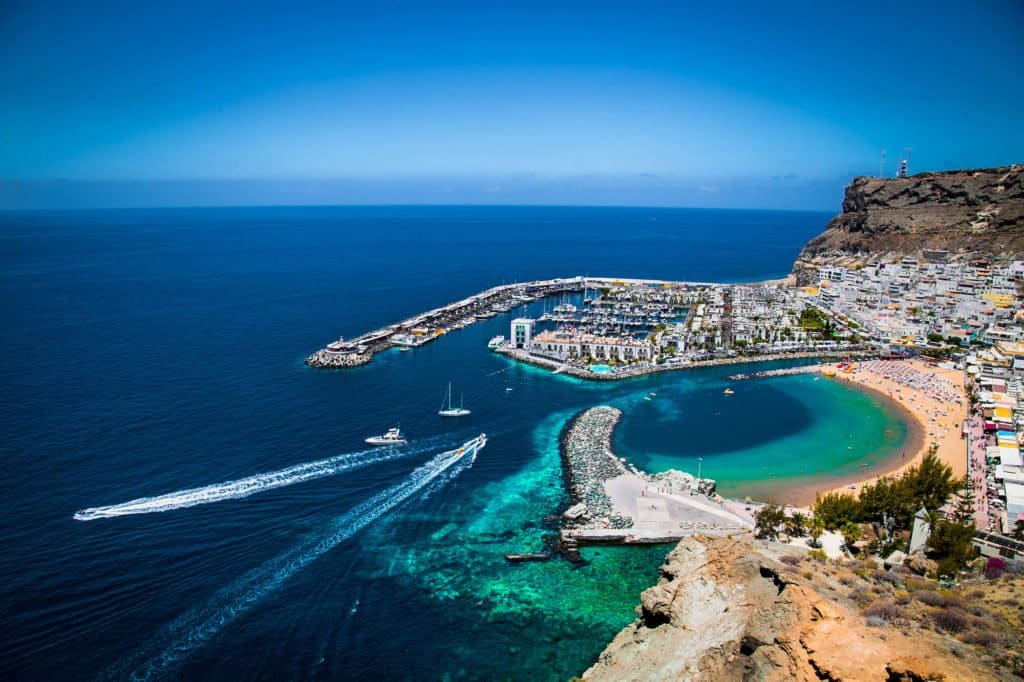 Gran Canaria has everything! From dramatic mountains and exotic forests to breathtaking beaches and majestic deserts. All of these special aspects of Gran Canaria's diverse landscape makes for great adventure sporting. Trekking, horse-riding, water sports and desert treks are among many of the adventurous options this Spanish island has to offer. If you're more interested in sitting back and relaxing, don't worry! La Gran Canaria is a huge island that is completely designed for holidays, with endless resorts and beaches that make for a perfect do-nothing, sip-your-drink vacation!
Tenerife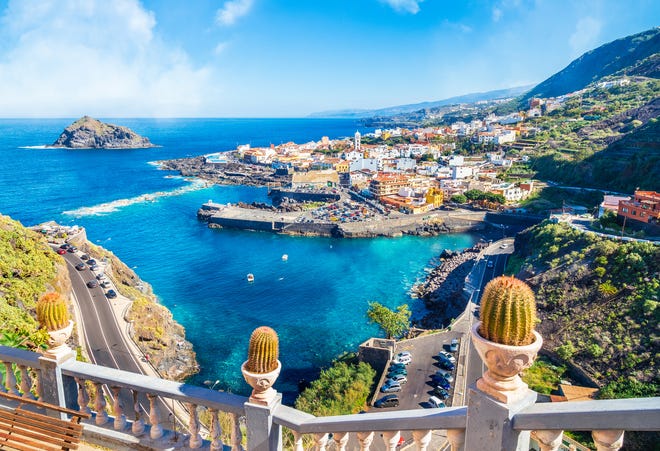 Tenerife is the largest of the Canaries and is also the most populated. With over 10 million tourists travelling to the island every year, it is the most popular destination for Canary tourism. This is mostly due to its world famous annual Carnival celebration that is held along the beach! Tenerife is the perfect place for a resort vacation, with so many resorts, beaches and tourist activities available. The island is also known for its exciting activities like diving, surfing, hiking and an amazing nightlife scene!
La Palma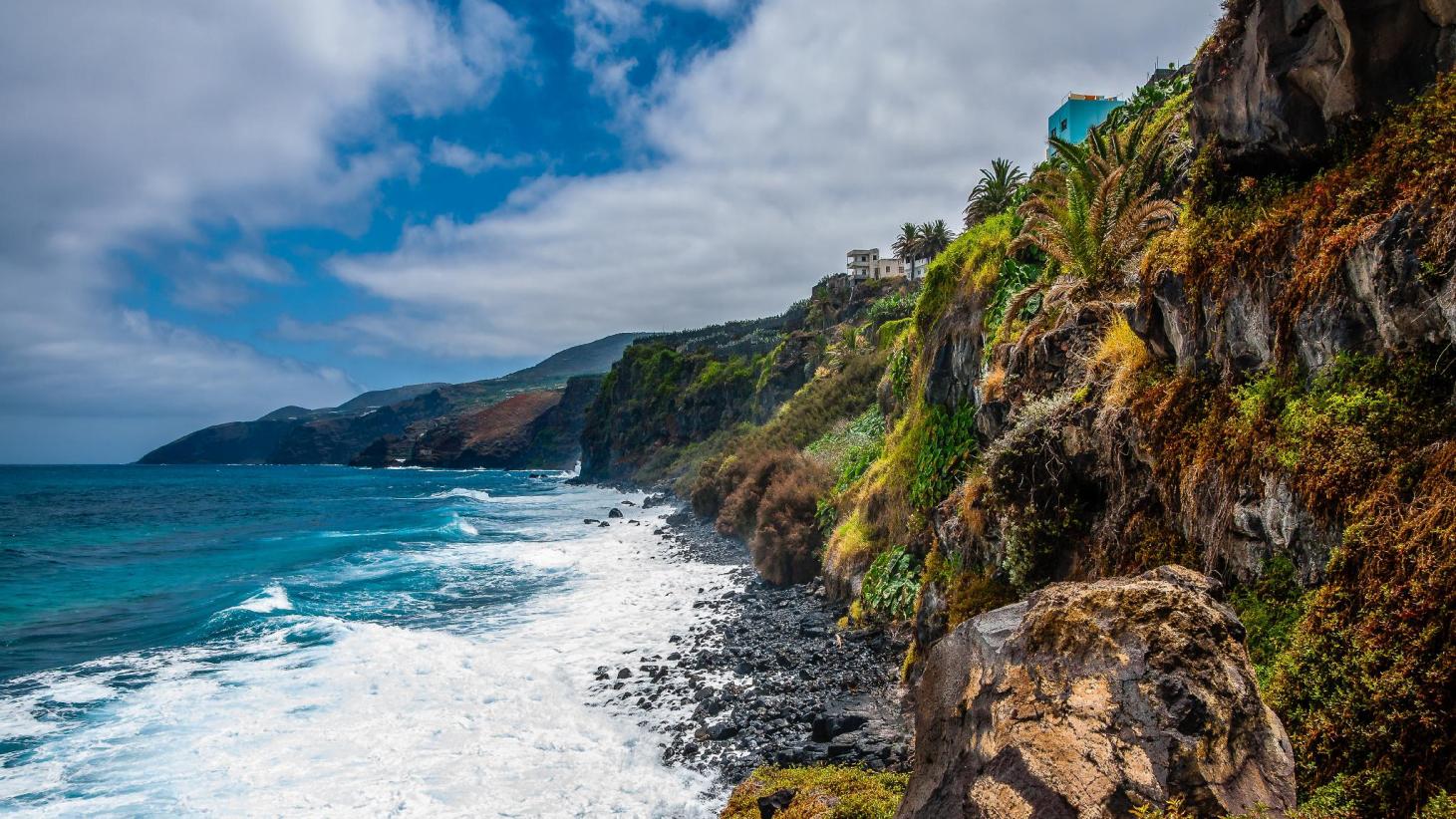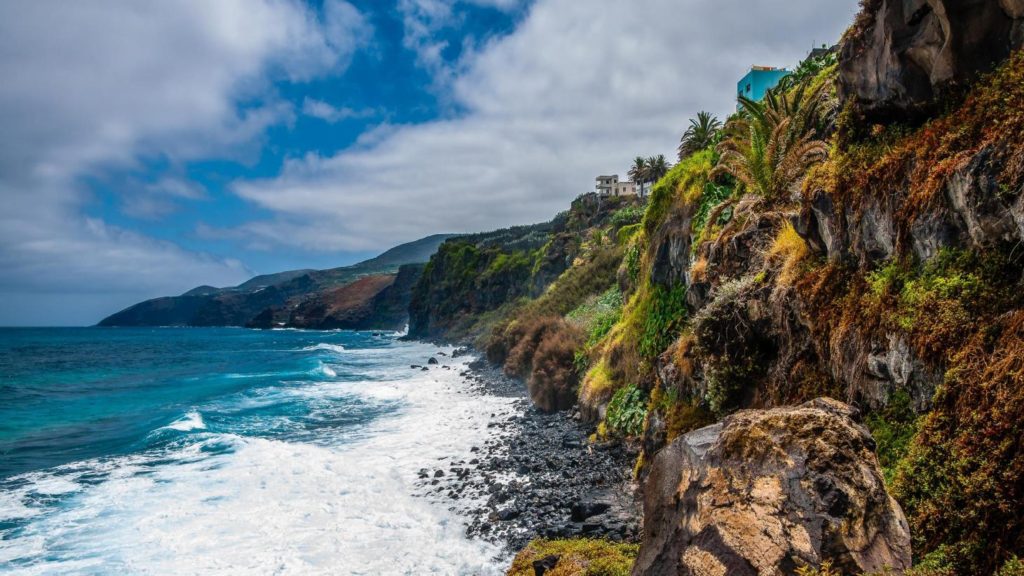 As you can probably tell, the Spanish do love their palm trees. The island of La Palma is not the same island with the capital city of Palma de Mellorca or Las Palmas de Gran Canaria. La Palma is one of the westernmost of the Canary Islands and it's full name is actually, San Miguel de la Palma. It's actually one of the largest of the Canaries and one of the most unique. The island's shape, wildlife and terrain can be attributed to the incredible volcanoes scattered throughout.
La Gomera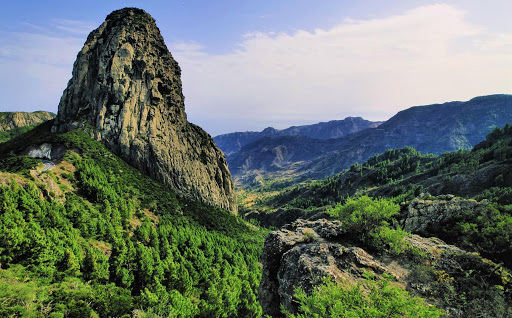 La Gomera is the smallest of the Canary Islands and seems as if it was directly taken out of the Caribbean. The island is extremely mountainous and gives off a perfect feeling of seclusion. La Gomera was shaped by an ancient volcano which is why the island has such a dramatic landscape-mountains, lush valleys and dramatic cliffs, all decorated with colorful little houses of the locals. The island is so secluded and transport is so limited that you will find yourself hiking and exploring the beautiful nature of the place, rather than sipping drinks at a pool bar.
Fuerteventura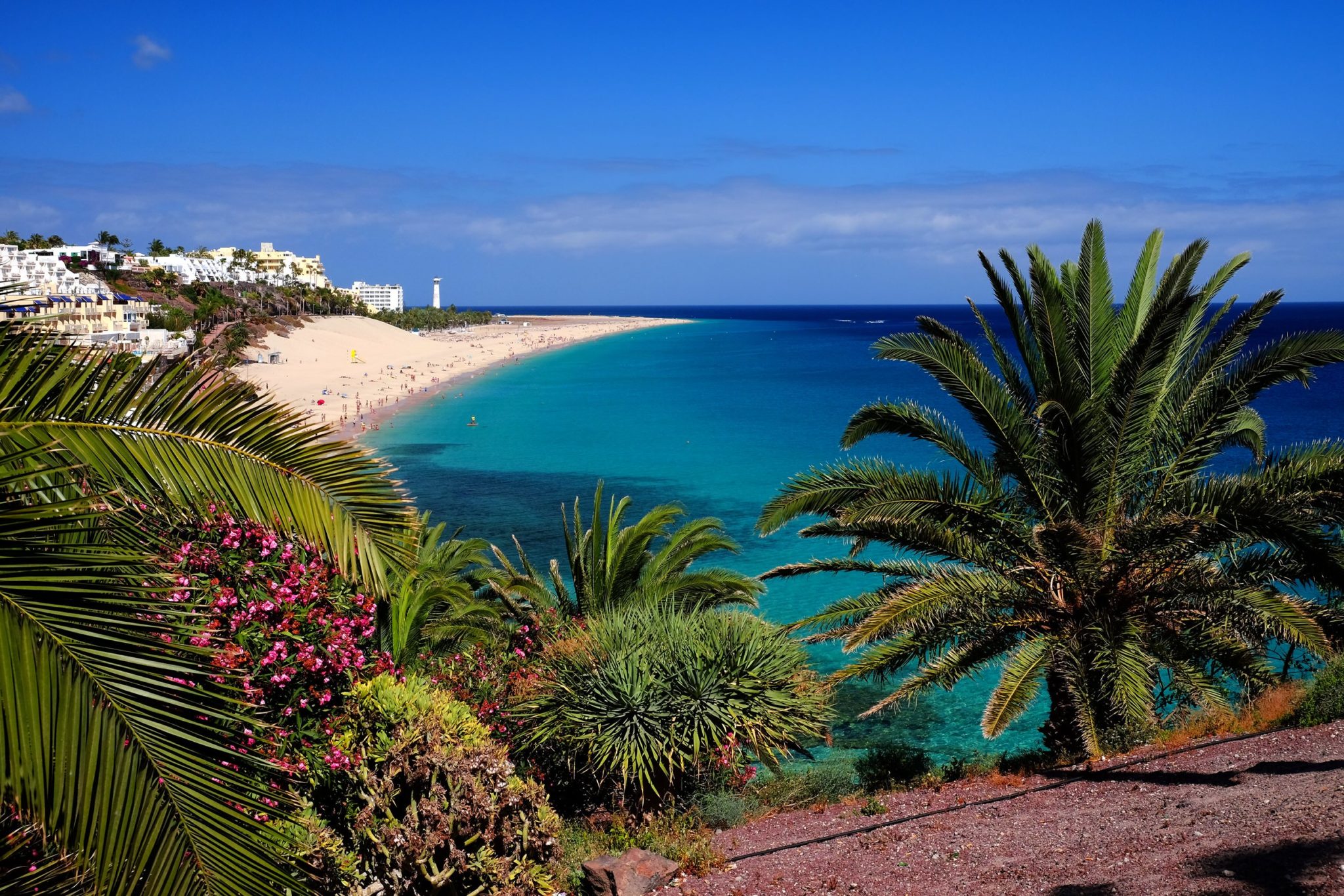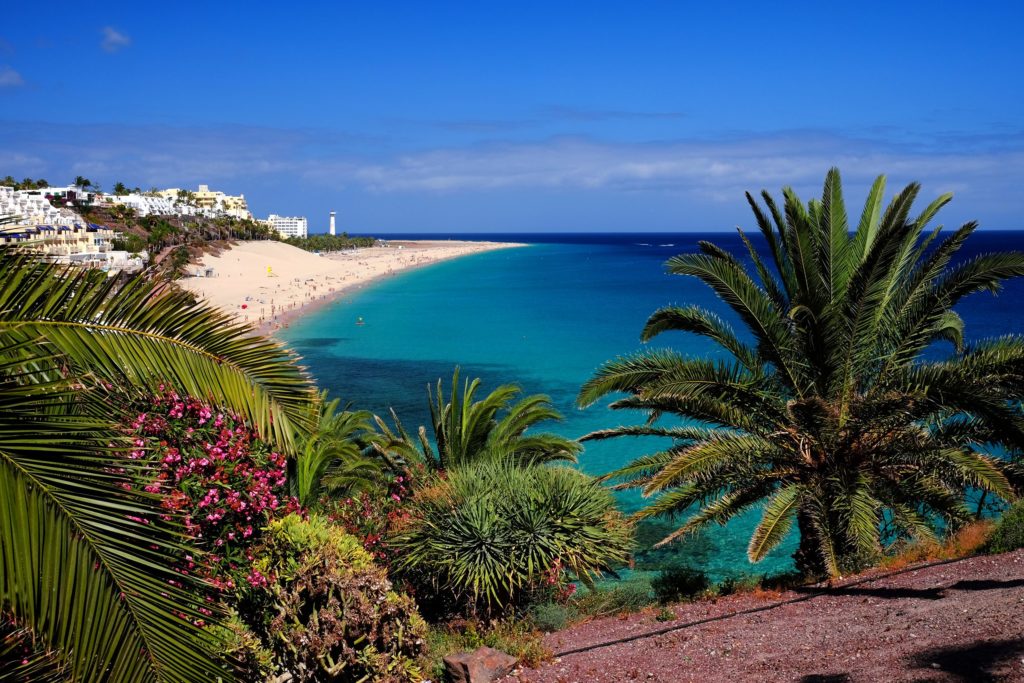 This amazing island is the closest to Africa of all the Canary Islands, but don't be fooled. Fuerteventura is a very secluded location, with most of the island uninhabited by modern civilization. Most of the island is completely untouched, which is exactly what attracts people to it! The island is most popular for its huge open beaches and windy weather – just perfect for surfing, hang gliding, wind surfing and undisturbed beach time!
Lanzarote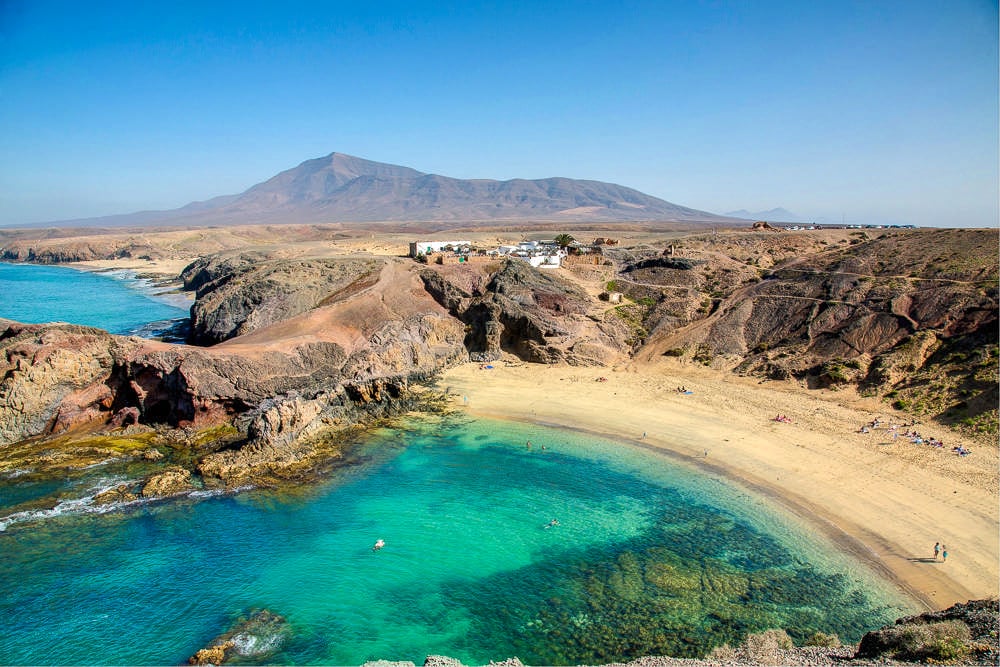 Lanzarote is another incredibly unique Spanish island. It is another island that has been shaped by its many volcanoes and rocky landscape. The lack of lush forests and traditionally easy-to-get-to beaches means that the island offers a less crowded vacation. Lanzarote is a perfect place for sports lovers, but even more so for wine lovers. As the island's vineyards even have their own distinct Designation of Origin
---
More Articles About Beaches & Pools in Madrid & Spain: