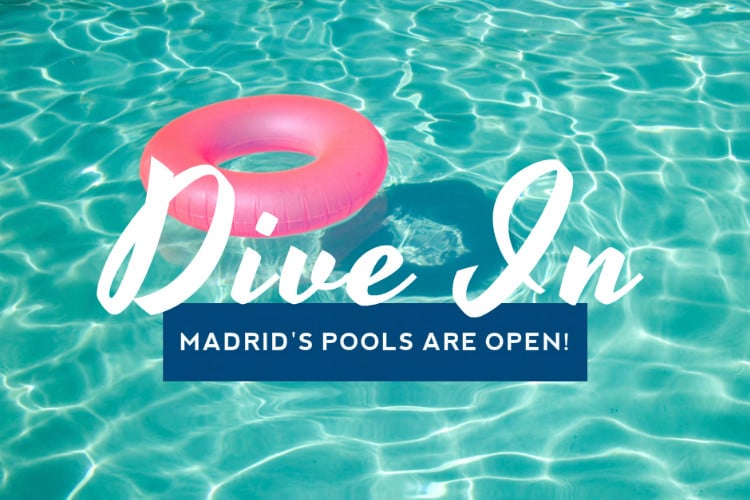 Summer time means it's time to dip your toes in the water while sipping on an ice-cold (alcoholic?) beverage, and what better place to do so than in Madrid? Even though this city is located in the very center of Spain, restricting us from the serene shores and sandy beaches, it is still totally possible to take a splash in the water and catch up on your vitamin D. Madrid is filled with numerous public pools located all throughout the city, from recreational to rooftop pools. Get ready and grab your sunscreen, because pool season has officially started!
Recreational Pools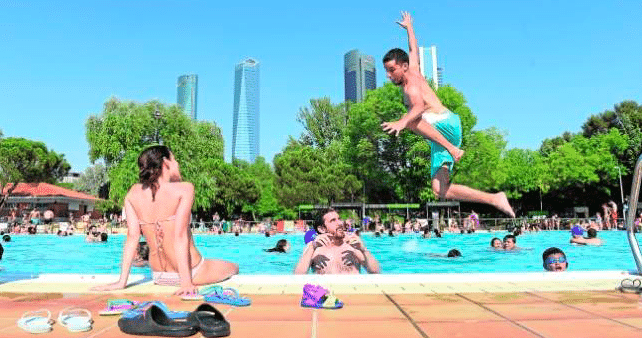 The city's official public pools will be open for use starting on Wednesday, May 15th. The Ayuntamiento de Madrid currently has 22 different pools made available to the public every summer, all located in different districts throughout the city. The official opening hours will be from 11am to 9pm, but this may vary depending on the facility. This is definitely the cheapest option when you want to take a swim in Madrid, with general admission prices for adults starting at only 4.50 euros! All public pools will be open until Sunday, September 22nd.
Check out this article for some of the top public pools Citylife recommends!
Rooftop Pools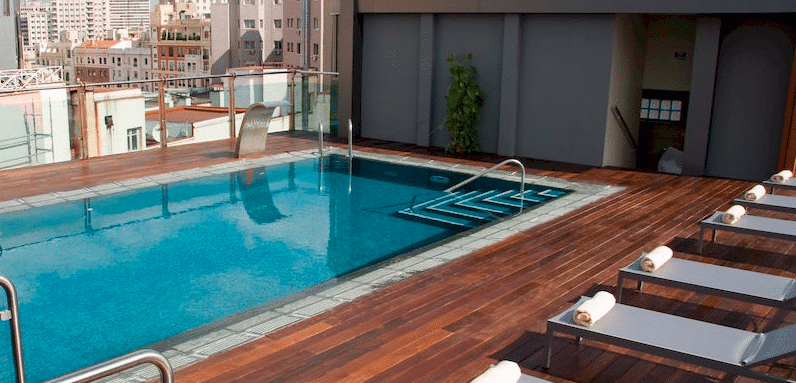 Want something a little more elegant? If you're searching for a luxurious dip in the pool while sippin' on a cocktail or two, look no further! Madrid is filled with hidden rooftop pools that belong to some of the city's most popular hotels. These tasteful secondary options come at a much more expensive price than your typical public pool, but included is all of the extravagance you are paying for. The garden/lounge vibe of these locations is a perfect way to escape the heat and indulge in some luxury, all while staring at a glorious view of the city! Since these pools are privately owned by hotels, opening hours and prices vary. Check out this article for more information on different private rooftop pools here in Madrid.
Natural Pools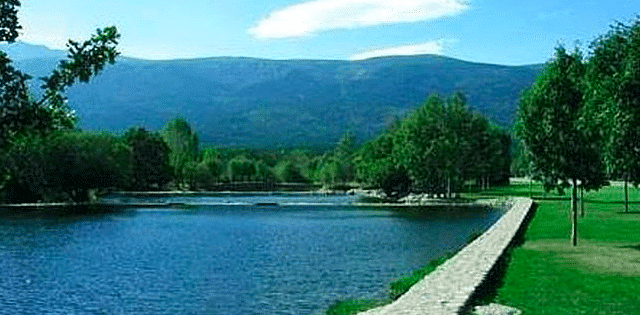 If you want to truly connect with nature while catching some sun-rays, piscinas naturales are the way to go. Natural pools are an extremely unique phenomenon here in Madrid. Most of these tranquil bodies of water are outside of the city center, where you will find a nature untouched by the concrete and city noise. The water in these pools is even filtered from the natural lakes and rivers surrounding the city. If you want to truly escape the city and surround yourself with nature, pack a picnic and make a day of it! Check out this article for some of the natural pools near Madrid.
Looking for more places to swim? We have tons more content to share! Head to The Beaches Near Madrid or spend a weekend in Spain's Beautiful Islands!
– Justina