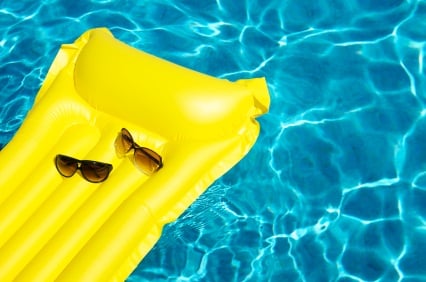 Last week we checked out some really Unique Beaches Near Madrid. This week we will take a look at some of the many different types of pools that cover the city! After these two great lists you will have no shortage of options to cool off this summer! To ensure all opening dates and prices please click the links provided for each pool! You're welcome!
Recreational Pools
This is where you will find most of Madrid during the summer months in the city. Cheap(ish), accessible and with plenty of space – recreational pools are the easiest way to escape the heat with your friends. Buy a monthly pass for the most convenience or simply pay as you go!
Piscina de Lago
Officially named the "Centro Deportivo Municipal Casa de Campo", the Lago pool is one of the most popular places in the city. Entry is only €5 per visit and a monthly pass is around €30-€35. The pool is large and cool with a huge amount of space to spread out with your towels and have a fun day in the sun. The property has a small diner-esque shop where you can get freshly made food and drinks and take a break from the sun on their terrace. For opening hours and directions check out their website.
Centro Deportivo Municipal Vicente del Bosque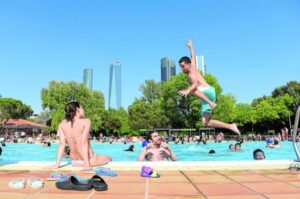 This inner city sport centre has everything you could possibly need! Football fields, tennis courts and two 50 metre pools. All set against the beautiful backdrops of Madrid's famous four towers. The pools are accessible by metro lines 09 and10. Because it's such a large facility, Prices vary for different types on entry. Check out their website for more info.
Centro Deportivo Puerta del Hierro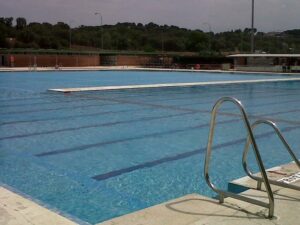 Puerta del Hierro is one of Madrid's largest recreational centres in Madrid! With over 300,000 square metres of space. Here you can do all kinds of sports, like archery, tennis or rugby. But, most importantly you can swim here. The pool is large and surrounded by grassy areas to sit back and relax. Prices vary depending on entry type and what activities you'd like to do while there. The pool can be reached by Bus lines 83 & 133. For more info check out their website.
Complutense University Pool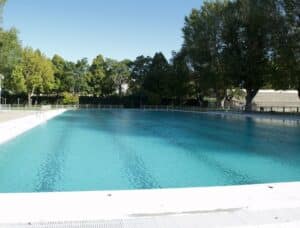 This huge pool is flooded with students and young people during the summer. The University pool is huge and has plenty of space to relax in the sun. The pool has all the basics – changing rooms, a cheap bar and lockers. You MUST bring ID with you, even if you only wish to purchase a 1 day ticket which is only €5.
Rooftop Pools
If you're looking for something a little more chic, there is a secret paradise hiding on top of some of the buildings around Madrid. These pools are much more expensive but they offer exclusivity (less children), refreshing drinks and yummy food. The garden/lounge vibe of these locations is a perfect way to escape the heat and indulge in some luxury.
Emperador Hotel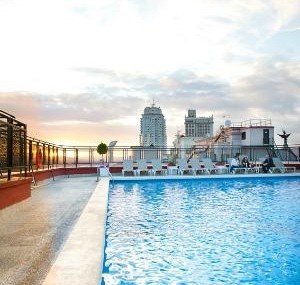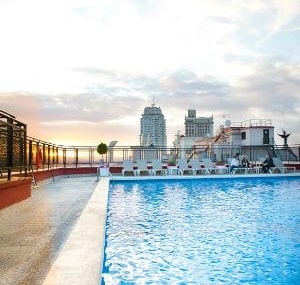 The pool is free for those staying at the hotel – so if you have any relatives staying there make sure you capitalize on that opportunity! The garden-pool area looks over the cosmopolitan Gran Via with the green Casa de Campo in the background. Entry is €38 on weekdays and €48 on weekends. For more info on menus, multiple entry passes and location, check out their website.
La Terraza de Oscar Pool Club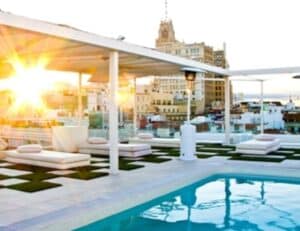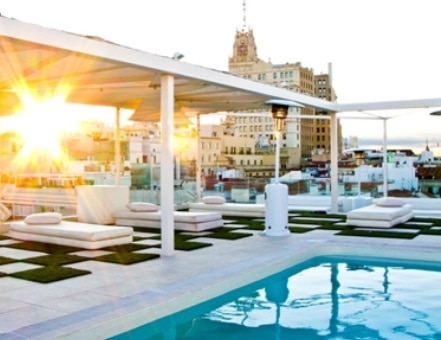 Hiding away in Chueca is a beautiful little pool club on the terrace of Room Mate Oscar Hotel. The pool is a perfect size for a quick cool down and the grass garden covered in chic white loungers makes for a very relaxing atmosphere! Half-day tickets are €20 and full day are €40. The terrace also as a lovely bar to order your favourite drinks. The Terrace bar also hosts many Afterworks, Barbecues and summer themed events. 
Hotel Santo Domingo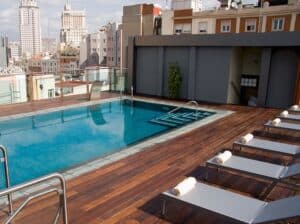 A very hip and modern terrace with a dynamic pool, garden and pressurized waterfall. The terrace at Hotel Santo Domingo is very accessible. The bar often hosts nightlife events during which the pool gets covered by a transparent floor for guests to dance. Prices here are known to vary so if you plan to visit, contact the hotel first. All contact and scheduling information can be found on their website.
Natural Pools
Natural pools are an extremely unique phenomenon here in Madrid. You will find most of these beautiful Piscinas Naturales outside of the city centre because the water in these pools are actually filtered from natural flowing lakes and rivers. If you want to truly escape the city and surround yourself with nature, pack a picnic and make a day of it!
Cercedilla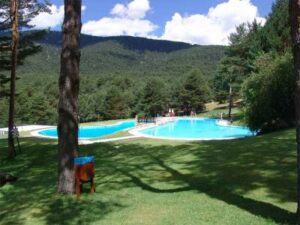 If you really want to escape into nature for a day, the Piscinas naturales de Cercedilla is a perfect option! To get there, you need to take the Cercanias for 1hr and either walk 40mins from the station or take a bus to the pool. Once there, you can enjoy beautiful views of the mountains while you swim in the fresh water and lay in the grass. Check out the hours, prices, and directions here!
Buitrago de Lozoya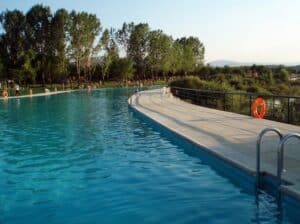 Not only is this gorgeous body of water located in the beautiful medieval town of Buitrago de Lozoya – where you can explore and enjoy a nice meal before heading to the pool. But, the pool itself its breathtaking! From the pool you have views of the valley below and the ancient city. It's a 2 hour journey, but it's well worth it! You can rent a car and drive or a take a bus to the city. It's only €3 entry and it's open from 11am-8pm from Tuesday-Friday. Check out how to get there!
Water Parks
Going to a Water park is a classic way to spend a hot summer day. Luckily, Madrid has three parks to choose from. These parks are located outside the city centre, but are easily accessible by public transport.
Aquopolis Villanueva de la Canada & San Fernando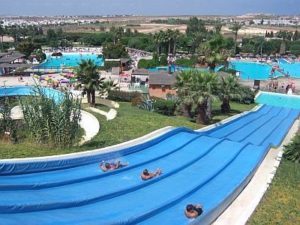 These two water parks are the biggest in the region and offer anything you can imagine for both families, teens and adults. With two locations – Villanueva de la Canada and San Fernando – you have several options when planning your day. The parks are large and accessible by car and bus. The feature slides, attractions, pools, lazy rivers and sports areas (e.g volleyball). Entry costs€15 online and €25 when you pay at the door.
Warner Park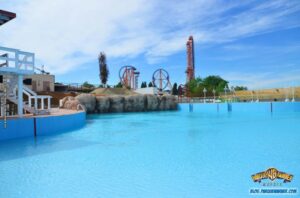 Inside Madrid's Parque Warner you will find the refreshing and cool Warner Beach. This is a deluxe waterpark equipped with waterslides, pools, rivers, its own Malibu Beach and even a VIP section! To buy tickets into the Warner Beach, you will have to purchase a combo ticket for the theme park and the water park. This comes to about €40, so make sure you explore the whole park to get your money's worth!
Your friendly neighbourhood travel guide,
– Leahxx