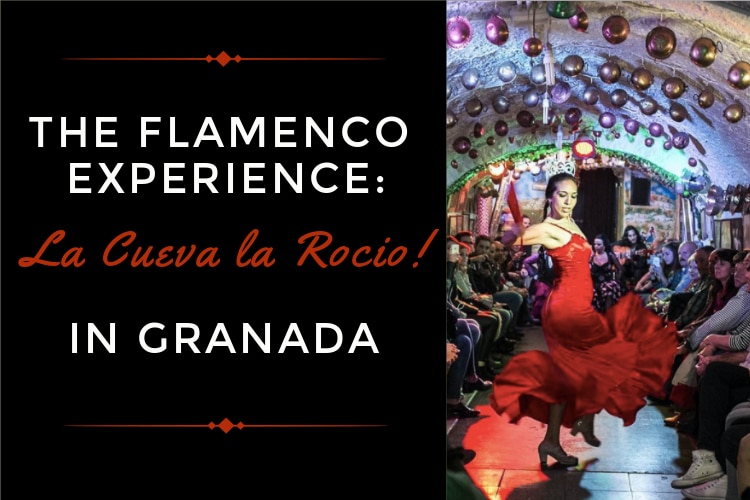 Across from the famous Alhambra Fortress, nestled within the white gypsy houses atop the hills of Granada, lies La Cueva la Rocio! The Gypsy quarter of Granada – formally known as Sacramonte – is home to a labyrinth of stone houses carved straight from the mountain and painted white. Many of these houses are made up of circuits of deep tunnels which is why they are called cuevas, or "caves". This barrio is famous for it's deep Gypsy culture, it's hidden restaurants and of course, the flamenco shows!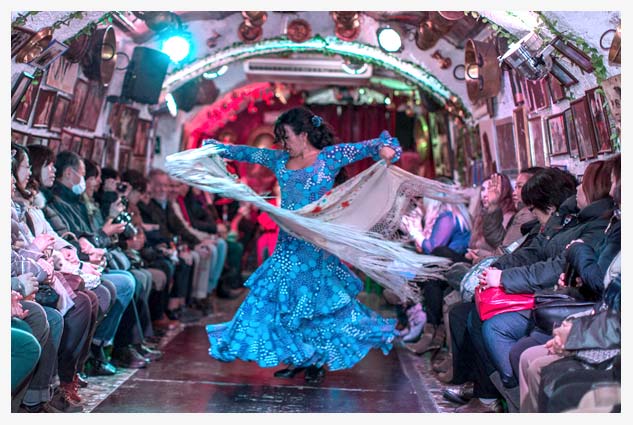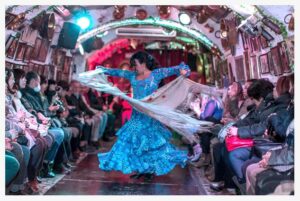 La Cueva la Rocio was one of the first gipsy Zambras at the Sacromonte. It was founded by Mr. Andrés Maya Fajardo and Mrs. Rocío Fernández Bustamante on 1951. Nowadays the cave is still being managed by the Maya family, one of the most important dynasties in flamenco. In the last few years they have received different celebrities such as the former First Lady of The United States Michelle Obama, the previous Kings of Spain, Juan Carlos and Sofía together with the ex-president of the United States, Bill Clinton!
Their show, which is known as The Flamenco Experience. Is much different from the shows you might find in Madrid or other cities north of Granada. The show is actually a full theatrical performance, made up of 2 acts and a progressing storyline and costume changes! La Rocio offers several different types of packages. From the standard drink + show, and dinner + show. To the more deluxe guided tour + drink + show – which is what we offer on the Citylife trip to Andalucía for a discounted price!
– Leah & Jorge