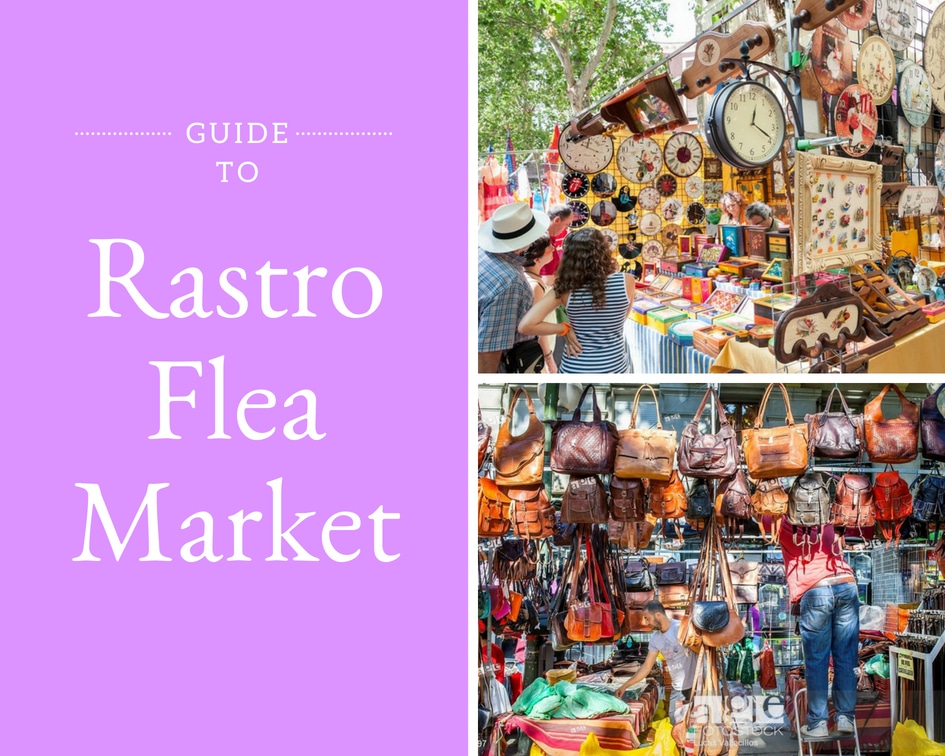 Rastro market is the largest flea market in all Spain! It overflows from street to street, captivating its victims in a maze of discounted items and sales. It takes place every Sunday from 9am-3pm year-round, including holidays. El Rastro market is like any garage sale or second hand store, it's a little overwhelming, but if you look hard enough there are many treasures to be found. If you are looking for cheap souvenirs, scarves, tapestries, or general knick-knacks, it's a great place to go scavenging.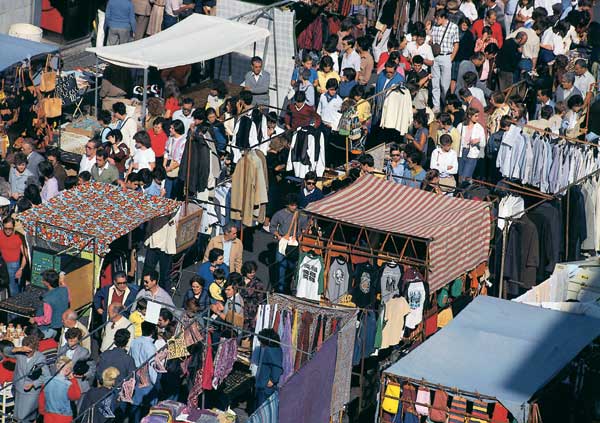 That said, here are a couple things to keep in mind:
Watch out for pick-pockets! There is a police presence, however, that will not stop some determined thieves. Keep your purse or backpack on the front of your body and make sure nothing is open. Also, guys do no keep anything in your back pockets.

Arrive earlier rather than later. If you want to maneuver around it's best to get there before the
crowds do, which is around 11.

Bring cash but keep it well hidden and do not flash how much you have. No vendors will take cards.

Try bargaining–even if you are a little timid, the street vendors are not set on their price and you can get a nice steal if you ask for a lower price.

While you're in the neighborhood also check out Mercado de San Miguel. It's a fantastic place to go and grab some lunch after shopping at the market.