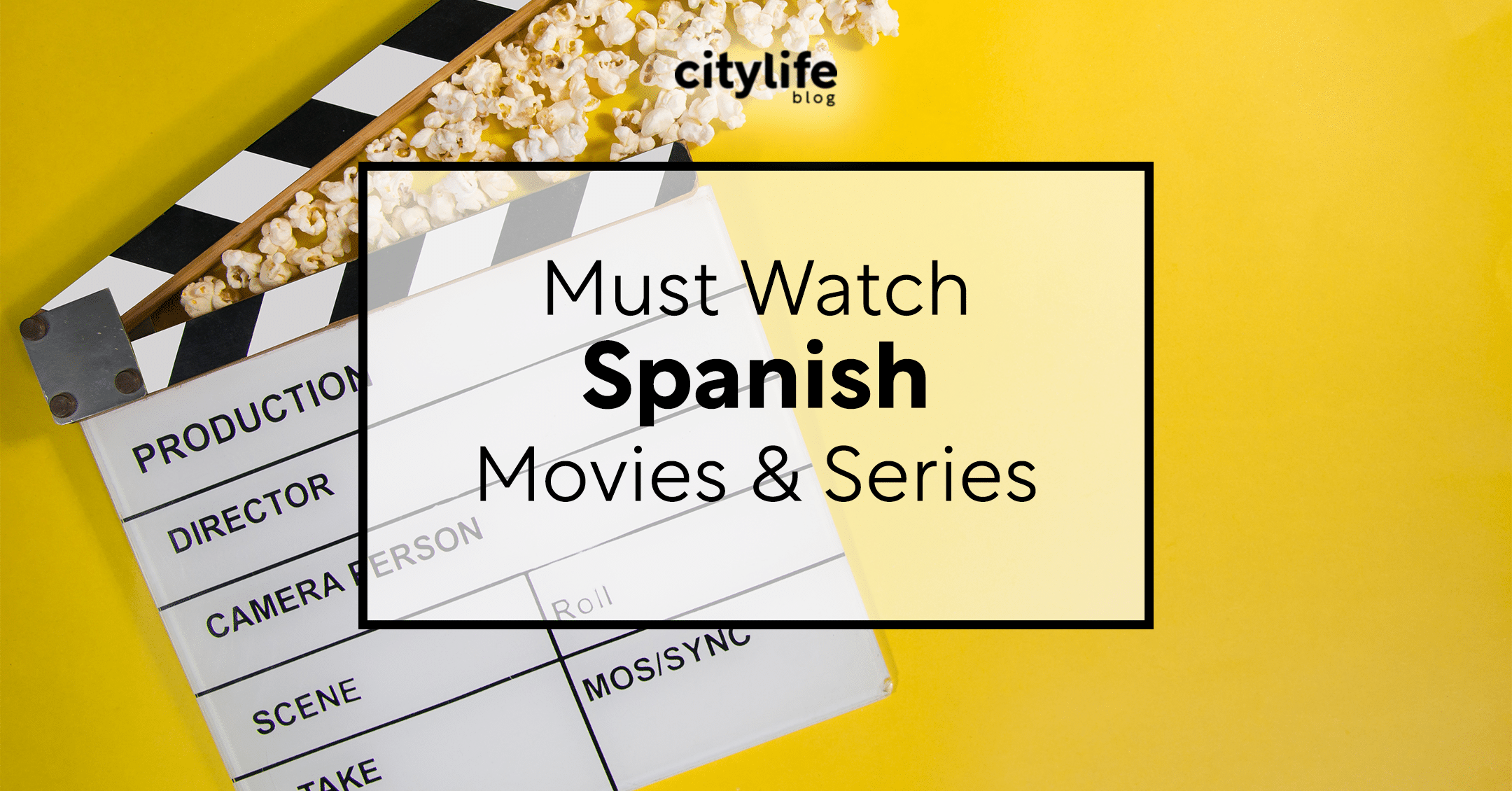 Watching movies or series in Spanish is one of the best ways to learn not only the language and its slang, but also plenty of things about the culture. Believe it or not there is a lot of quality Spanish movies and series out there besides the typical Hollywood productions. From world famous directors to Oscar winning movies, we have seen some superb films come out of Spain and Latin America in recent years. Here we've put up a list of some of the most popular Spanish movies and series in Spain. So you guys can gather up and make the best out of the coldest months in Madrid!
If you enjoy improving your Spanish through art and media, don't forget to check out our article about Spanish books to read when learning Spanish! Additionally, check out our comprehensive guide to Learn Spanish in Madrid! In this guide we highlight Madrid's top language schools, Languages exchanges, and other diverse ways to learn Spanish in the big city!
Continue reading for our favourite Spanish television series, or skip ahead for our favourite Spanish language movies!
Spanish Language Television Series
---
La Casa de Papel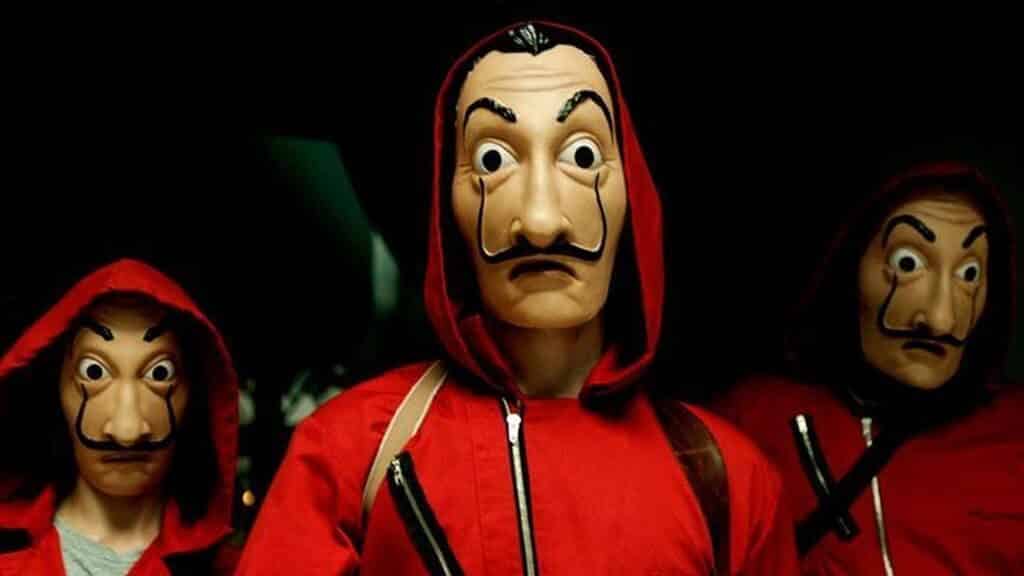 The television series 'La casa de papel', was watched in 190 countries and its viewers were counted by millions. Awarded with an International Emmy for Best Drama and other important awards, it became one of Netflix's stars. Madrid certainly owes some of it's fame to the series, as it's the main location of the show! If you don't know, the shows premise consists of a group of unique robbers attempting to carry out the most perfect robbery in the history of Spain and take 2.4 billion euros home!
Élite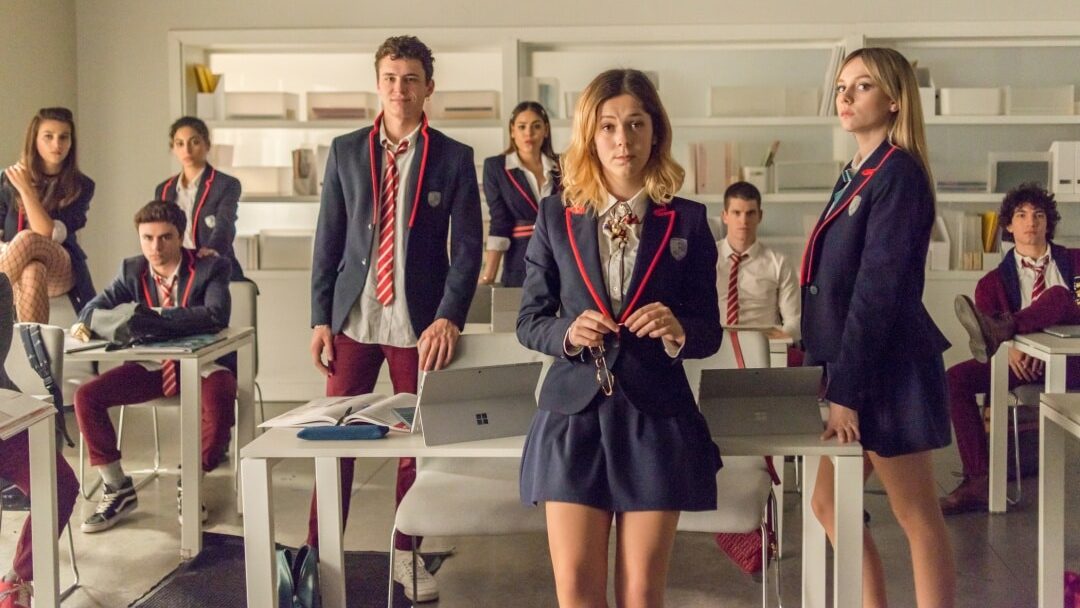 Élite can be considered Spain's very own Gossip Girl! This show follows a group of rich, social climbing teens as they navigate their extremely complicated and volitile highschool, where all kinds of drama, mystery and chaos occurs. The show was filmed at the Universidad Europea in Madrid campus and in other regions like San Lorenzo de El Escorial.
Las Chicas del Cable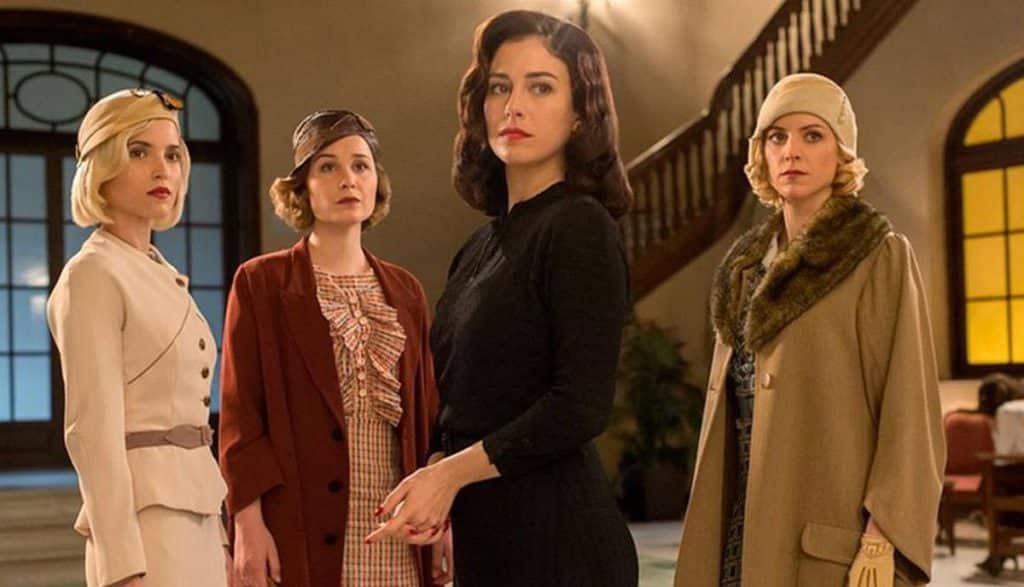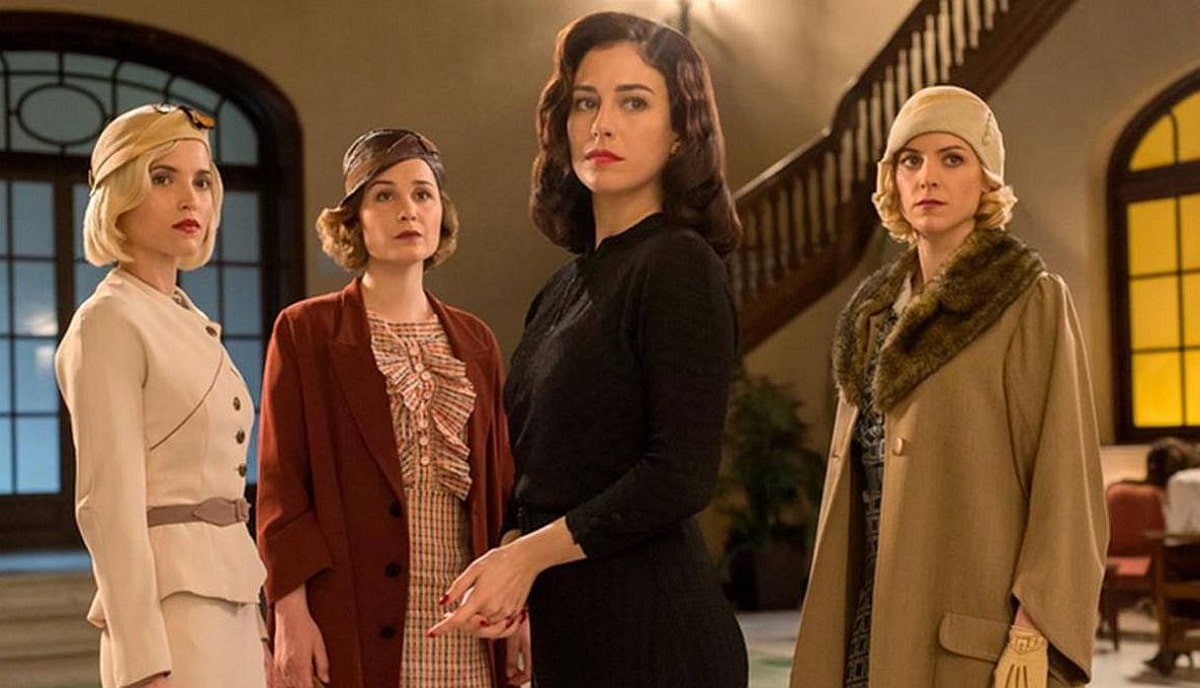 Being the first ever Netflix original series produced in Spain, the series tells the change that four young women's lives experience when they start working at a new telecommunications company in the Madrid of 1928. The four girls feel tied in different ways to their family, their partners or their memories, and together get through heartbreak, social changes etc. Perfect to binge-watch with a group of friends!
La Peste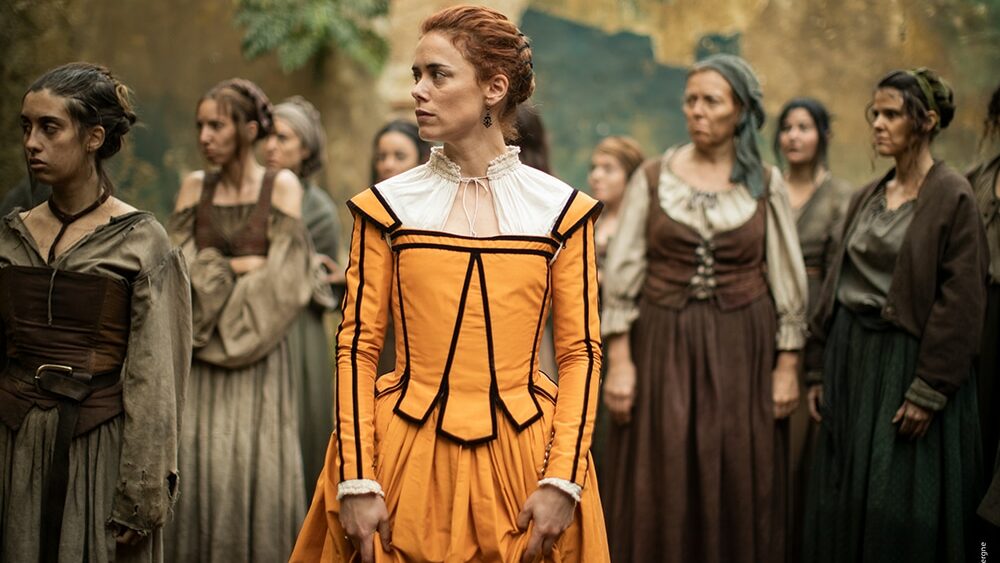 In the second half of the 16th century, Seville was the metropolis of the western world. Gateway of America in Europe. But it was also a city of shadows due to inequality, famines and epidemics. In the midst of an outbreak of plague, several prominent members of Sevillian society appear murdered. Mateo, condemned by the Inquisition, must solve this series of diabolical crimes to achieve forgiveness and save his life!
El Cid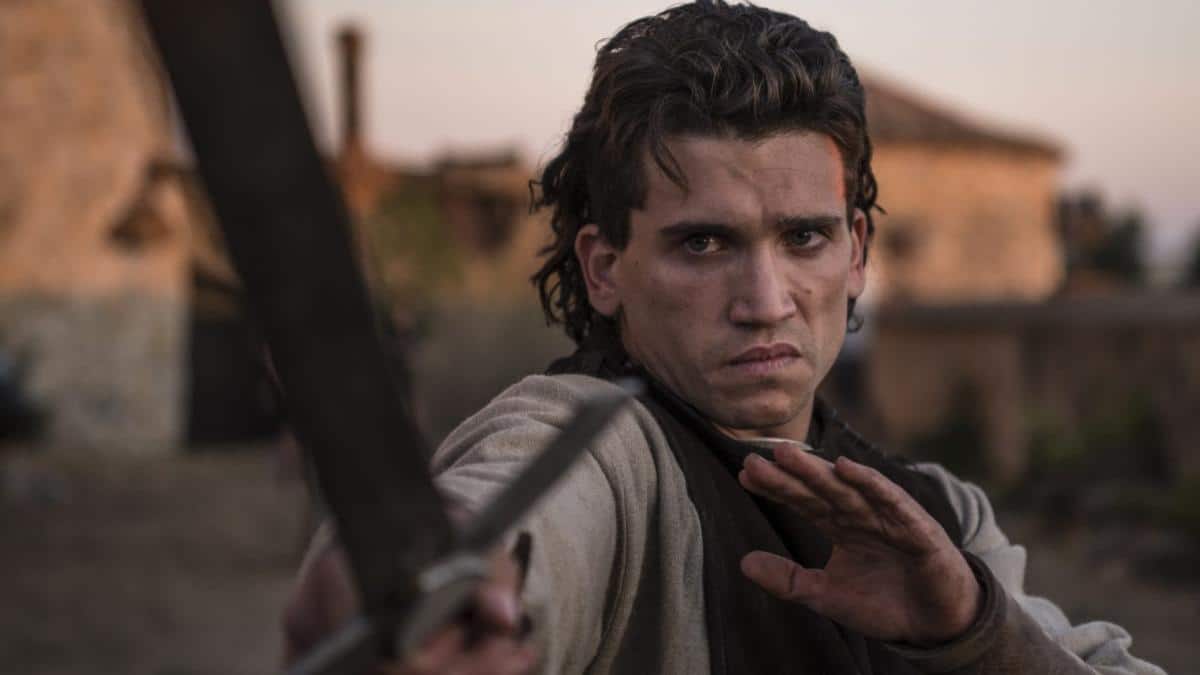 El Cid is an action packed drama series that brings the famous Spanish lelgend of Rodrigo Díaz de Vivar to life. The story follows a low ranking squire who lives in the court of the King of León who becomes one of the most famous warlords in Spanish legend. Starring one of Spain's newest top stars – Jaime Lorente – who also starred in La Casa de Papel. This is great series for those who love period dramas.
Bienvenidos a Edén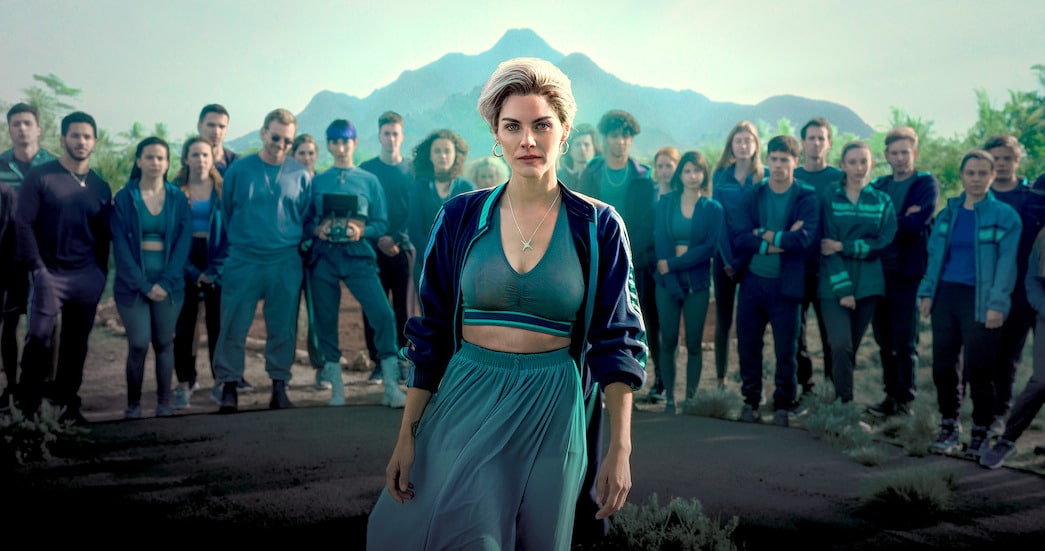 This modern thriller follows a group of young influencers who all accept an invitation to an exclusive event on a private island. They quickly learn that both the island and the event is not what they signed up for and end up fighting for their lives and working together to escape.
Alta Mar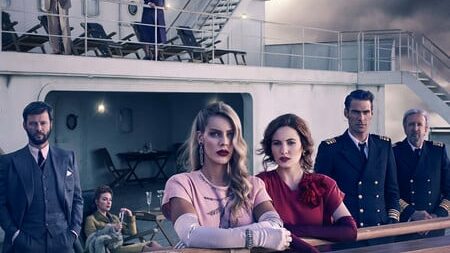 Alta Mar is a fun period drama that follows a group of passengers travelling from Europe to The Americas on a luxury transatlantic ship. The trip across the ocean is filled with strange and mysterious events, revealing that each passenger has a secret they are desperate to hide.
Velvet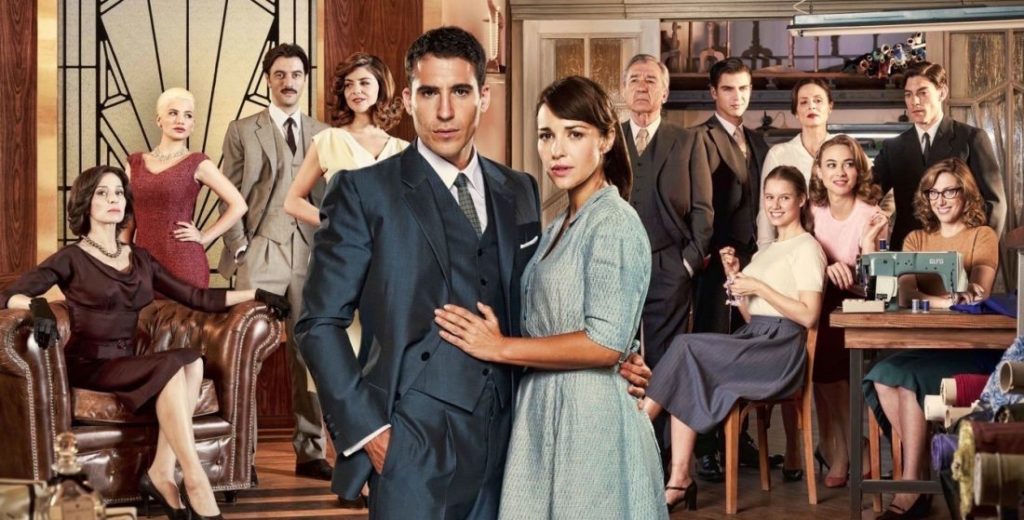 Buy some popcorn and get ready for some drama cause this tv serie has us in tears! In the Spain of 1958 there is a place where everyone needs to go shopping at least once in their life: Velvet Galleries. Located at number 34 of the Gran Vía in Madrid, among its walls is hidden one of the most wonderful love stories ever told. She, a humble seamstress who works in the galleries since she was a child. He, a young and handsome boy destined to inherit the majestic fashion empire. As Spain's latest version of Romeo and Juliet, they're both willing to break the rules of the time and live their love beyond what others think and those who try to prevent it.
Sky Rojo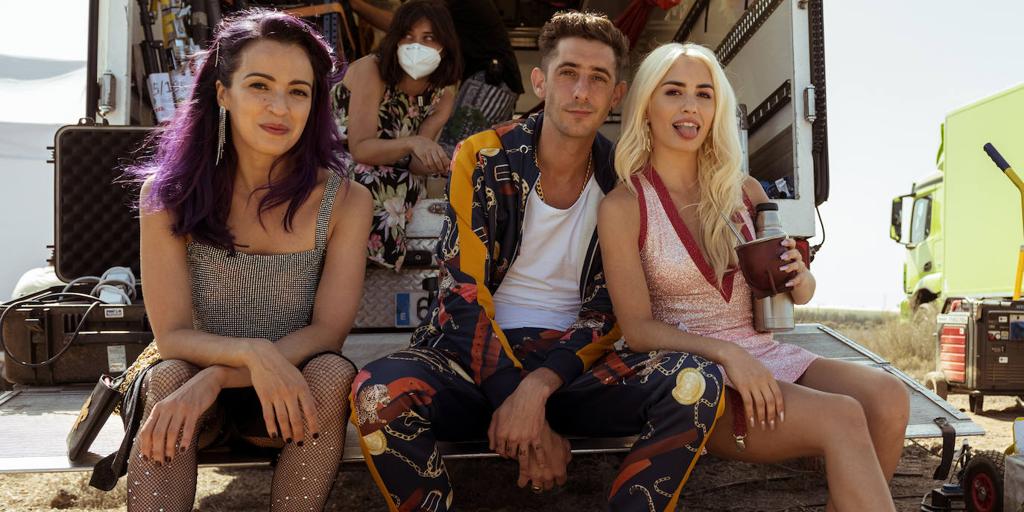 This fast paced drama is one of Spain's top hits, airing in almost 200 countries around the world! Sky Rojo follows a group of girls who escape from the sex trade that they were forced into by a group of traffickers. It's not an easy mission, but they get through together and spend the rest of their lives on the run and getting revenger on the people who hurt them.
Spanish Language Films
---
Pan's Labrynth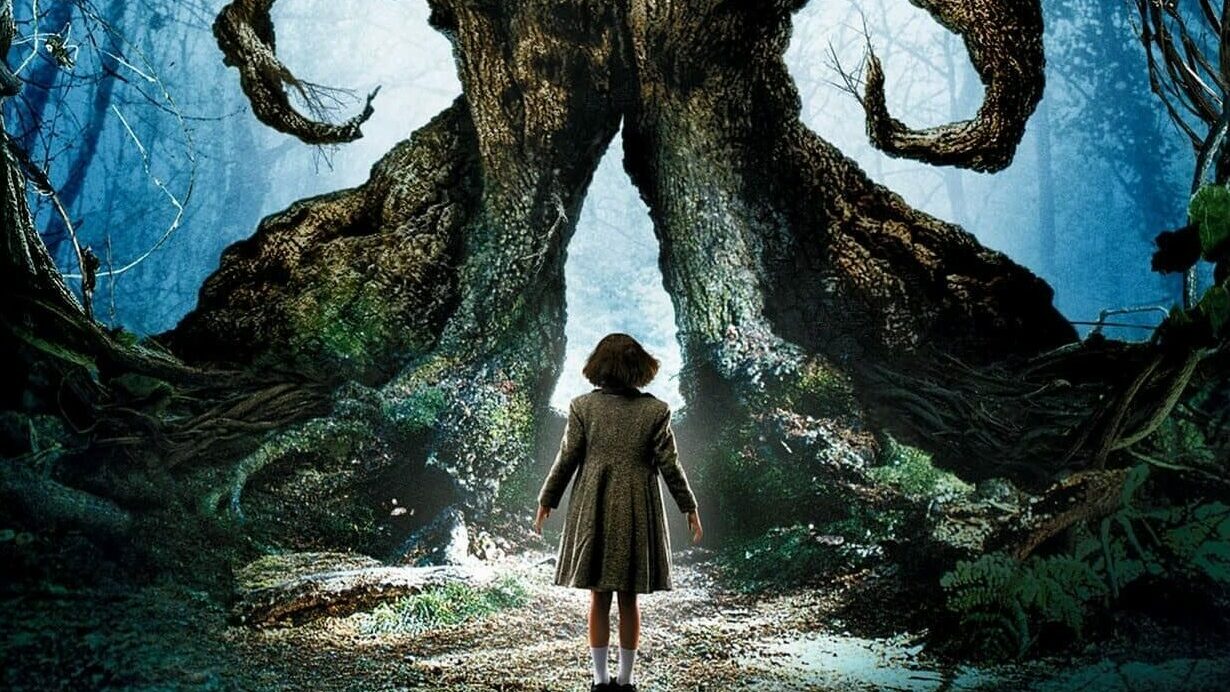 This 3 time Oscar winning film is one of the most successful Spanish language films to hit cinemas! Directed my Guillermo del Toro, Pan's Labrynth is a incredible adventure-fantasy film that follows a young girl as she navigates the trials and tribulations of two parallel worlds (one of fantasy and one of reality). The characters spend the duration of the movie fighting between good and evil in their fantasy world, while navigating the very complicated – not so easily divided world Francoest Spain.
El Bar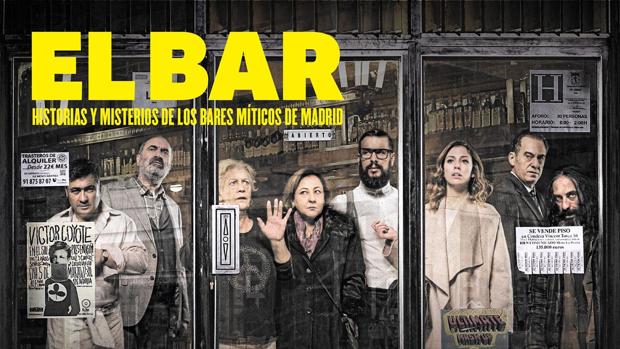 As every day, a bar in the center of Madrid opens its doors. It's 9 in the morning and the establishment is filled with the most diverse people. One of them leaves in a hurry, but as soon as he sets foot on the street he receives a shot in the head! None of the other clients dare to go help him or run away. Trapped in the bar, they will begin to confess their sins.
El Hoyo (The Platform)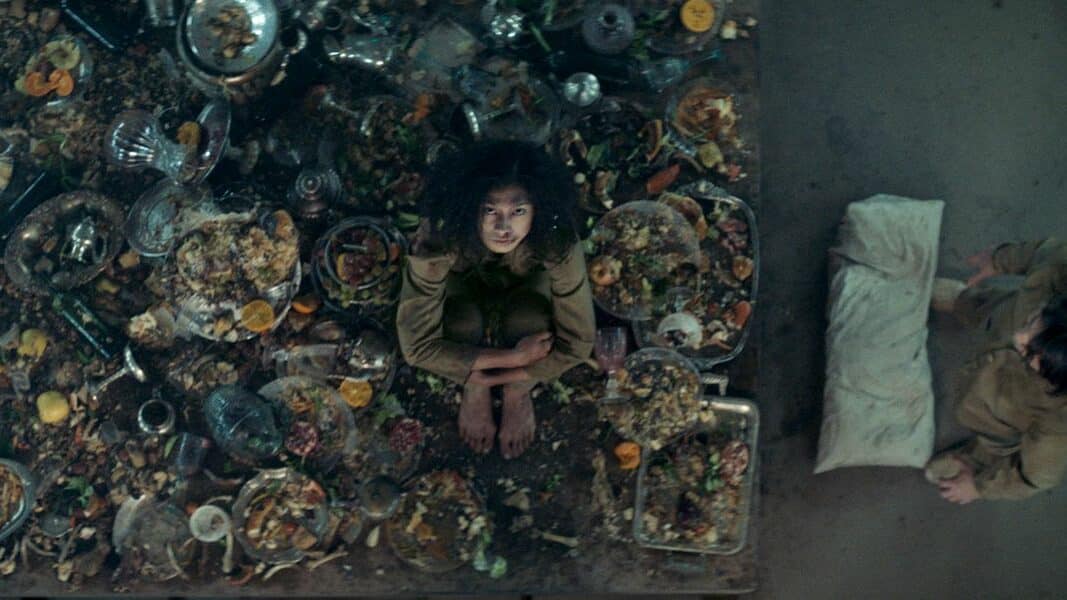 The Platform is jaw gripping thriller that follows the the prisioners fighting for survival in a very unique prison. The prison is actually one large hole comprised of different levels. Their daily food is provided on a single platform that descends from the top platform o the bottom. Those on the top get first choice and those on the bottom get what's left – if there is something left.
Ocho Apellidos Vascos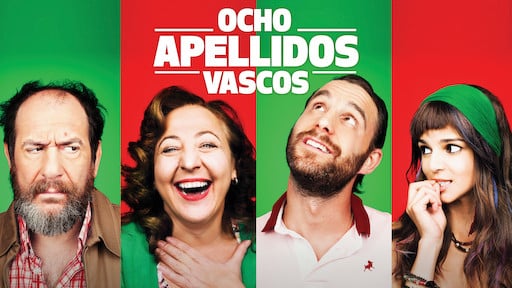 Starring one of Spain's best ever comedians, Dani Rovira, this movie is the best example of Spanish humour. Tells the story of a guy form Sevilla (South), who falls in love with a girl from El País Vasco (North), and all the struggles he'll have to go through to get her! With it you'll discover how different life can be in Spain depending on the region you're in!
Volver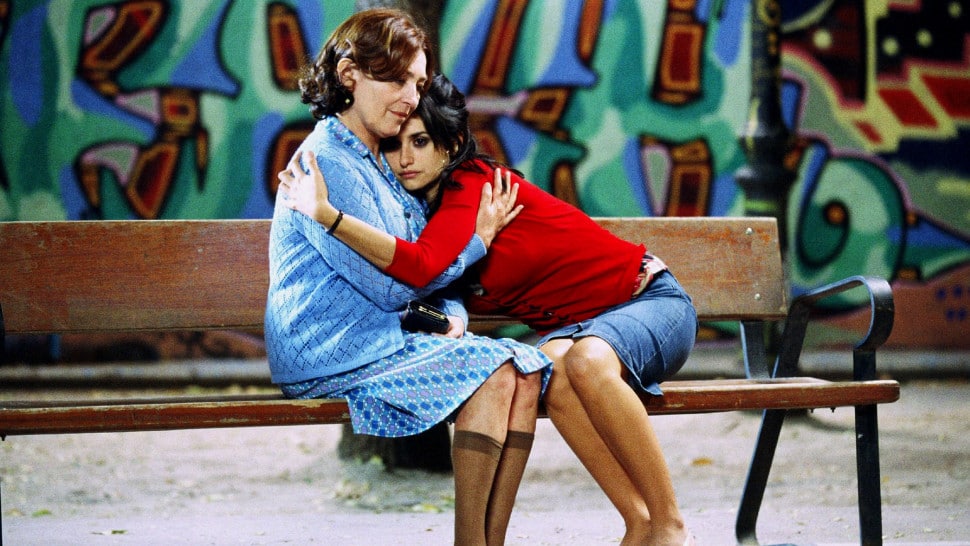 Starring one of Spain's most iconic actresses (Penéolpe Cruz) and directed by the renowed director Pedro Almodóvar. The film's small, self contained story follows a woman and her family who live in Madrid trying to get through live after the tragic passing of both her mother and father. Their life is hard, and Penelope's character is helped by the spirit of her mother to get through the hardships.
Palmeras en la Nieve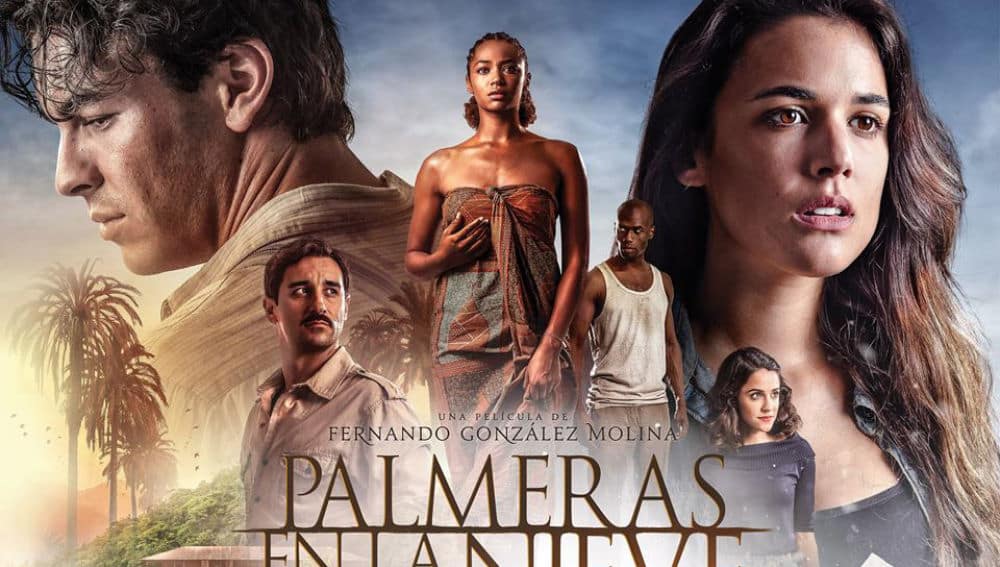 Featuring one of Spain's most desired actors, Mario Casas, this movie, based on Luz Gabás' bestseller novel, was released in 2015 and has won several Goya prizes. Based on the years in which Equatorial Guinea was a Spanish colony, the film is one of the best ever made romantic Spanish productions!
Perfectos Desconocidos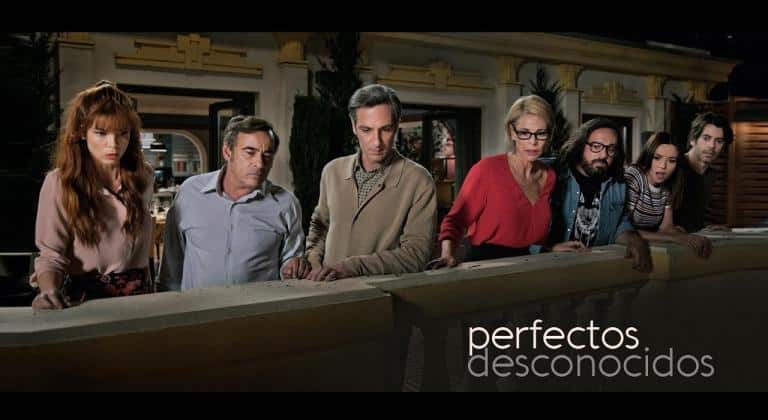 In a dinner between four couples who have known each other for a lifetime, a game is proposed that will put their worst secrets on the table: read their messages aloud, and publicly answer the phone calls they receive during the gathering. Prepare yourself for some gossip and…do not try this at home!
Spanish movies and series are a great window into the country's culture! You can watch the majority of the titles above on Spain's top streaming services like HBO, Netflix and Prime! If you're interested in watching some of the new films coming out during your time in Madrid, be sure to check out Madrid's film scene! Once you have your Spanish film fix you can head to a Version Original (OV) theatre in the centre to watch all the big American releases in English!
---