We hate to do it, but we have to. Laundry or "the wash" is something most people dread doing throughout the week, but there's just no way around it! Europeans won't have that much trouble adapting to the laundry routine here, but others will have some things to get used to when doing laundry in Madrid!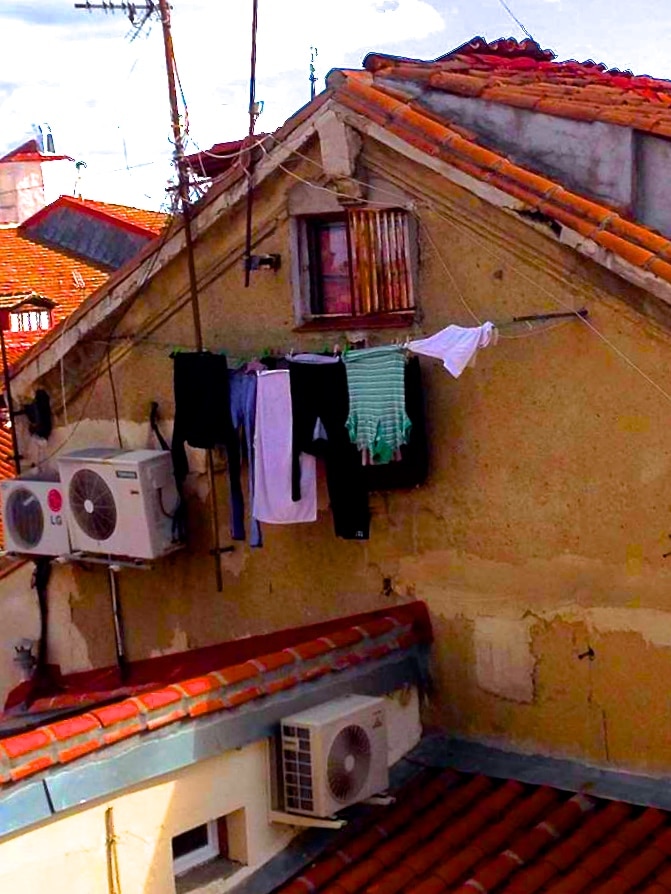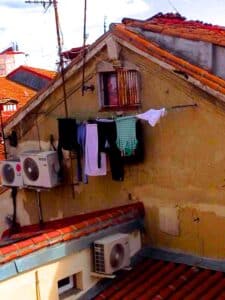 Firstly, what products do you need? Most centrally located flats will offer smaller and possibly older models of washing machine. Which may not work well items like detergent pods, packets or even powders. Be careful when using these products as you might find the machines are not powerful enough to properly dissolve and/or distribute the pods around the barrel. Your best bet is simple liquid detergent (detergente) and liquid fabric softener (suavizante). You can find both of these items at your local supermarket or Clarel shops.
Secondly, washer/dryer sets are not common here in Spain. That's right, those typical images you see of old women hanging their washing out the window are totally legitimate. Your apartment will most likely come equipped with either a portable drying rack or some hanging lines outside of your window or on the terrace. If not, you can find one at almost any "1 Euro" shop in the city. So if you're used to throwing a softening sheet into your dryer, be sure to use the suavizante we mentioned earlier when washing!
Thirdly, your apartment or building might not come with a washer at all! This is typical for several cities around the world, not just Madrid. If it you don't have a machine, then you might be wondering where you're supposed to clean your clothes. Luckily the city centre is full of laundromat's (Lavanderías) and dry cleaners (tintorerías). To find which places are closest to you check out the following sites:
For Laundromats (Lavanderías):
For Dry Cleaners (Tintorería):
Special promotion – 1 month free home cleaning pickup service with MrJeff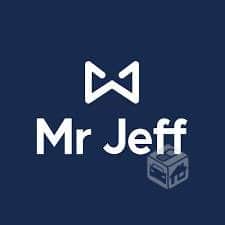 If you prefer to avoid doing the laundry altogether, you can have someone do it for you! Simply download the Mr. Jeff app to your phone and they will pick up your clothes, clean them, iron them and drop them off. All within 48hrs! What's more is you can get the entire first month free with our discount code WELCOMEMAD! All you have to do is enter the code when setting up the app.
Your friendly neighbourhood travel guide, Leah