Being stuck in your house for two weeks, struggling to keep busy, may not be the most desirable option, but it's the option that keeps you and everyone around you safe. If you love movies, this could be the perfect time to finally complete all those movie marathons you have on your to-do list! If you're looking for how to stream your movies, check out this article.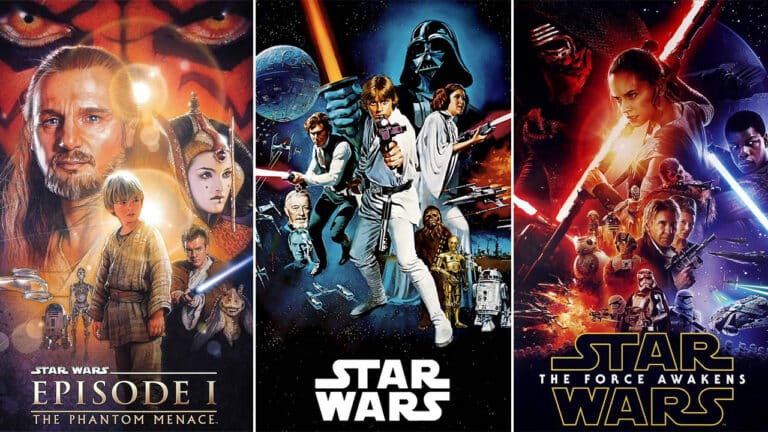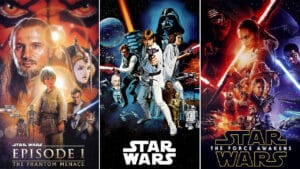 There can't be a list of movie marathons without this saga! Get it started in a galaxy far, far away. The series actually holds the world record for "Most successful film merchandising franchise".
Stars Wars Episode IV – A New Hope
Stars Wars Episode V – The Empire Strikes Back
Stars Wars Episode VI – Return of the Jedi
Stars Wars Episode I – The Phantom Menace
Stars Wars Episode II – Attack of the Clones
Stars Wars Episode III – Revenge of the Sith
Stars Wars Episode VII – The Force Awakens
Stars Wars Episode VIII – The Last Jedi
Star Wars Episode IX – The Rise of Skywalker
Rogue One: A Star Wars Story
Solo: A Star Wars Story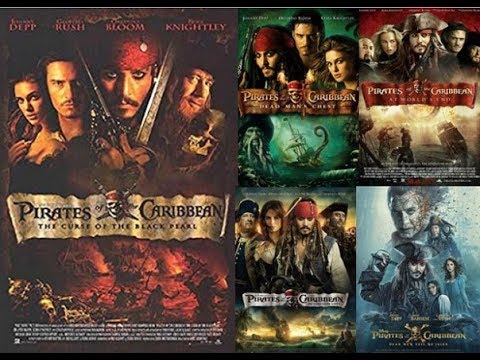 Shiver me timbers! The Pirates of the Caribbean series will take you on an adventure for treasure through the high seas. The soundtrack is also amazing to listen to.
The Curse of the Black Pearl
Dead Man's Chest
At World's End
On Stranger Tides
Dead Men Tell No Tales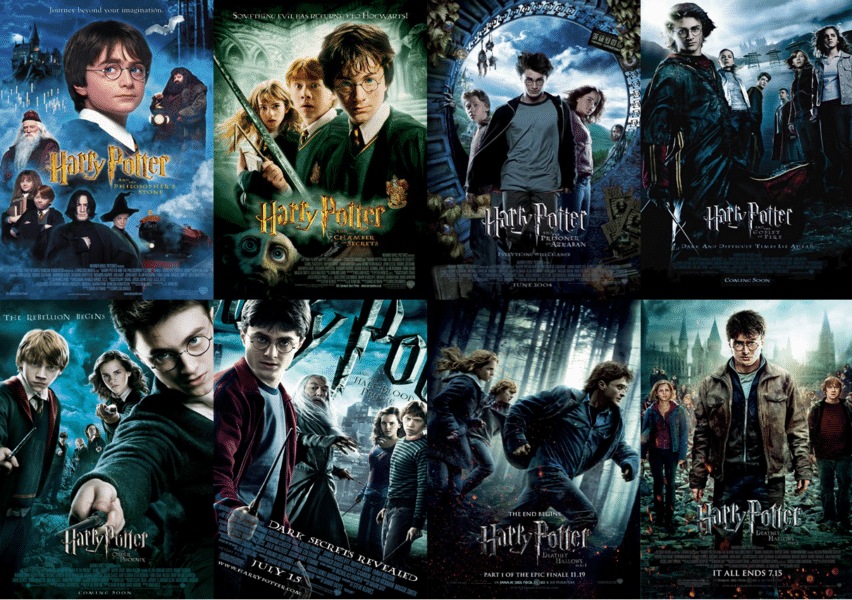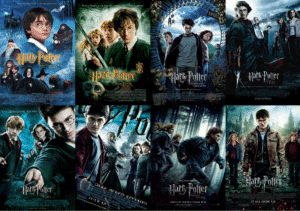 Maybe you read the books, maybe you didn't. Nevertheless, the Harry Potter series is one of the longest and most captivating you can watch while in quarantine. There are eight movies, ranging anywhere from two to three hours. Pop that popcorn and start watching!
Harry Potter and the Philosopher's Stone
Harry Potter and the Chamber of Secrets
Harry Potter and the Prisoner of Azkaban
Harry Potter and the Goblet of Fire
Harry Potter and the Order of the Phoenix
Harry Potter and the Half-Blood Prince
Harry Potter and the Deathly Hallows – Part 1
Harry Potter and the Deathly Hallows – Part 2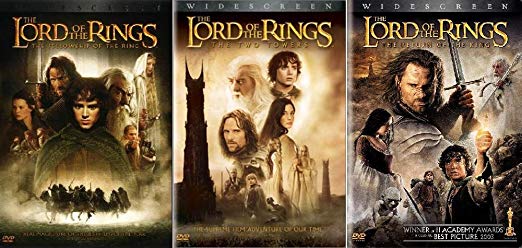 This trilogy isn't just epic, it's one of cinema's most awarded series of films of all times. But whats even better? If you watch the extended editions of all three installments you'll kill nearly 12 hours! It's one of the most popular movie marathons out there, the challenge being to watch them all in one sitting. Can you do it?
The Fellowship of the Ring
The Two Towers
The Return of the King
Marvel Cinematic Universe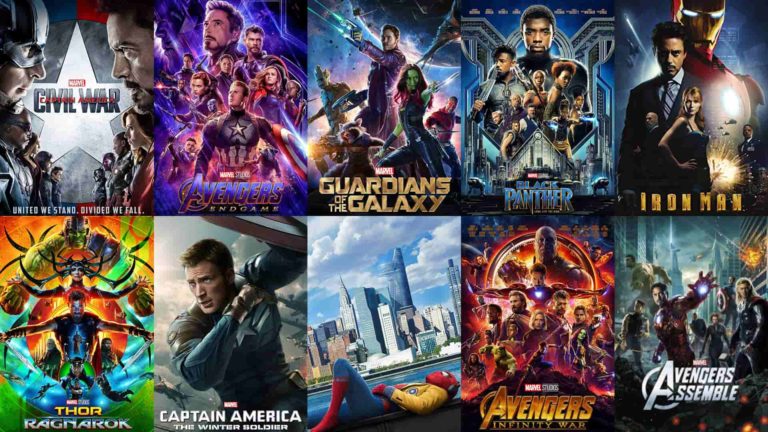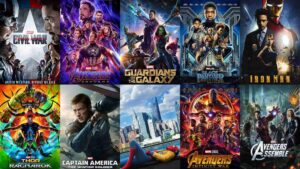 It's not a joke when they say universe…there are seriously a ton of movies and characters within this movie series. Incredibly profitable and incredibly engaging, if you like superheros, this is one of the best movie marathons for you. There are several "phases" of the series, broken into three called the "Infinity Saga". Phase four is coming in later 2020, so watch now in order to catch up!
Iron Man
The Incredible Hulk
Iron Man 2
Thor
Captain America: The First Avenger
Marvel's The Avengers
Iron Man 3
Thor: The Dark World
Captain America: The Winter Soldier
Guardian of the Galaxy
Avengers: Age of Ultron
Ant-Man
Captain America: Civil War
Doctor Strange
Guardians of the Galaxy Vol. 2
Spider-Man: Homecoming
Thor: Ragnarok
Black Panther
Avengers: Infinity War
Ant-Man and the Wasp
Captain Marvel
Avengers: Endgame
Spider-Man: Far From Home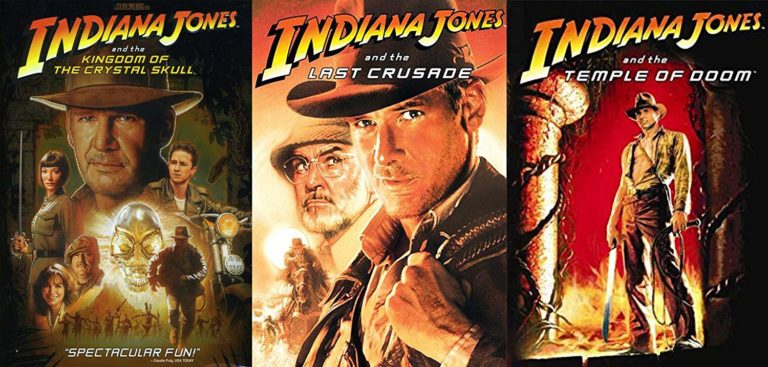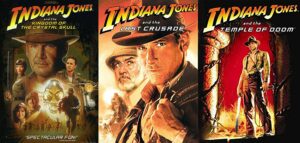 Looking for action, adventure, and a young Harrison Ford? The Indiana Jones series might be right for you. Travel to far away places searching for treasure and sing along to the iconic theme song.
Raiders of the Lost Ark
Indiana Jones and the Temple of Doom
Indiana Jones and the Last Crusade
Indiana Jones and the Kingdom of the Crystal Skull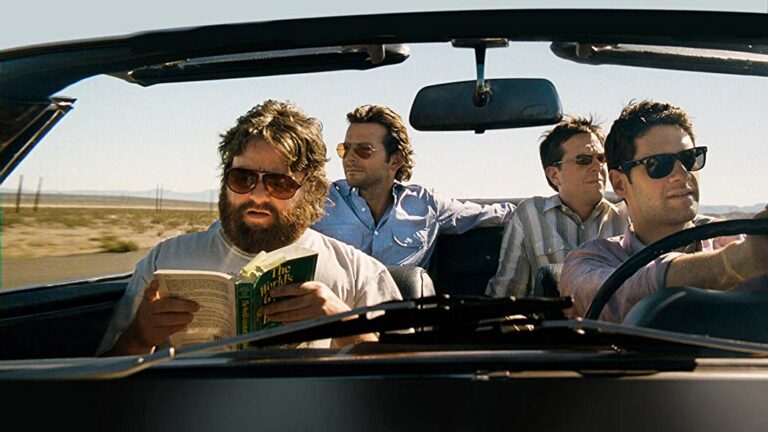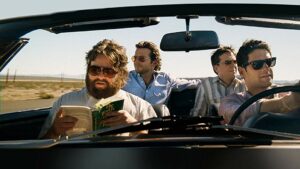 Movie Marathons don't need to be filled with action and drama. They can also be ridiculous! Need something to make you laugh? How about this goofy series about buddies who get drunk and can't remember the night before.
The Hangover
The Hangover Part II
The Hangover Part III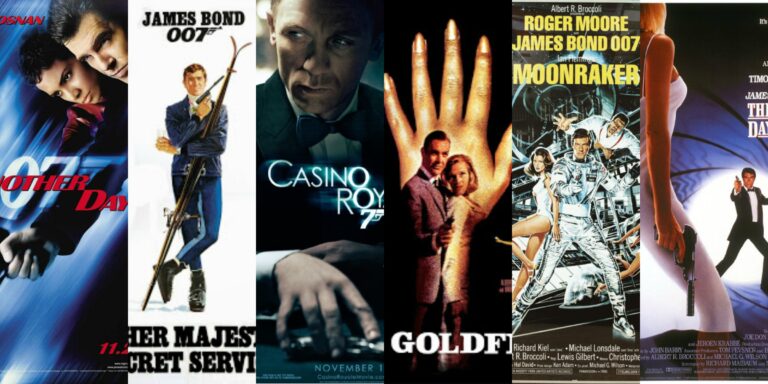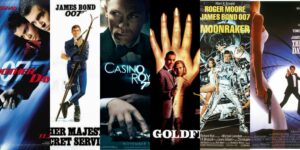 Bond…James Bond. Probably the longest running and most popular spy series, there have actually been seven different James Bond actors over the course of about 60 years. The newest James Bond, No Time to Die, comes out in 2020. It will take you about 50 hours to watch all 24 movies.
Dr. No
From Russia with Love
Goldfinger
Thunderball
You Only Live Twice
On Her Majesty's Secret Service
Diamonds are Forever
Live and Let die
The Man with the Golden Gun
The Spy Who Loved Me
Moonraker
For Your Eyes Only
Octopussy
Never Say Never Again
A View to a Kill
The Living Daylights
Licence to Kill
GoldenEye
Tomorros Never Dies
The World Is Not Enough
Die Another Day
Casino Royale
Quantum of Solace
Skyfall
Spectre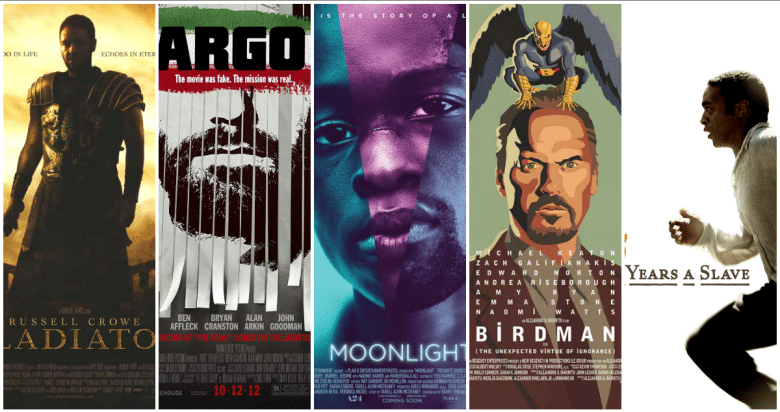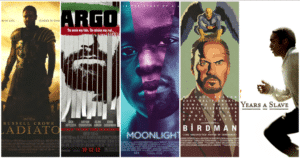 The Academy Awards, or better known as the Oscars, are some of the most prestigious awards a movie can win. The Academy Award for Best Picture is one of the most important awards. If you're really into movies, then maybe watching a list of Oscar winners is for you! Watch winners like Parasite (2019), Green Book (2018), Shape of Water (2017), and Moonlight (2016) to get you started. Visit this list of winners and nominees to round out your marathon.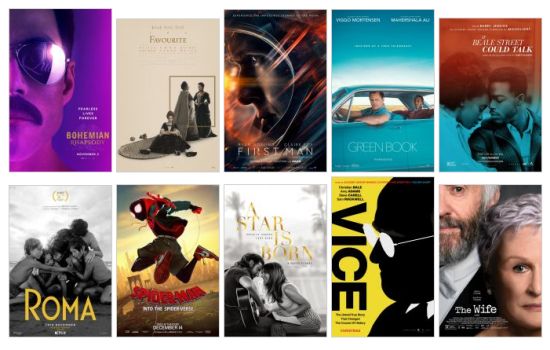 Unlike the Oscars, the Golden Globes break up their awards into either Best Drama or Best Musical/Comedy. Double the award winning movies! Watch dramas like 1917 (2019), Bohemian Rhapsody (2018), and Three Billboards Outside Ebbing, Missouri (2017). If you need something more lighthearted after, watch Once Upon a Time in Hollywood (2019), Green Book (2018), and Lady Bird (2017). For the full list of movies, click here.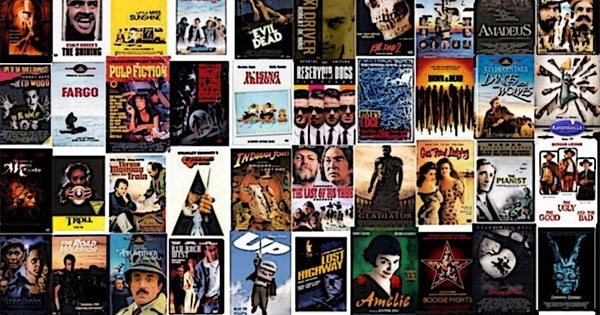 There are several movie ranking websites out there, but websites like IMDb, Rotten Tomatoes, and Metacritic use user ratings to create their lists of best movies. As a little preview, the highest ranked movies on IMDb include The Shawshank Redemption, The Godfather, and The Dark Knight. For Rotten Tomatoes, it's Black Panther, Avengers: Endgame, and Us. Rotten Tomatoes has several rankings, so check out them all. Metacritic goes back in time with top movies like Citizen Kane, Casablanca, and Vertigo.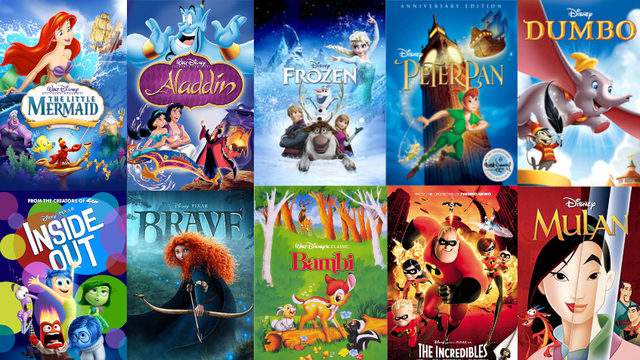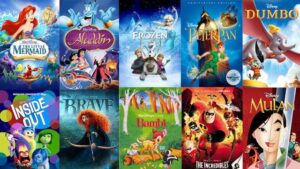 From princesses to singing animals, Disney has created a wide array of movies. A Disney movie marathon will keep you busy for hours. Stick with the classic animated films or go modern with the live-actions. Watch one series, like The Lion King, or hop from film to film. Click here to find a list of all Disney movies.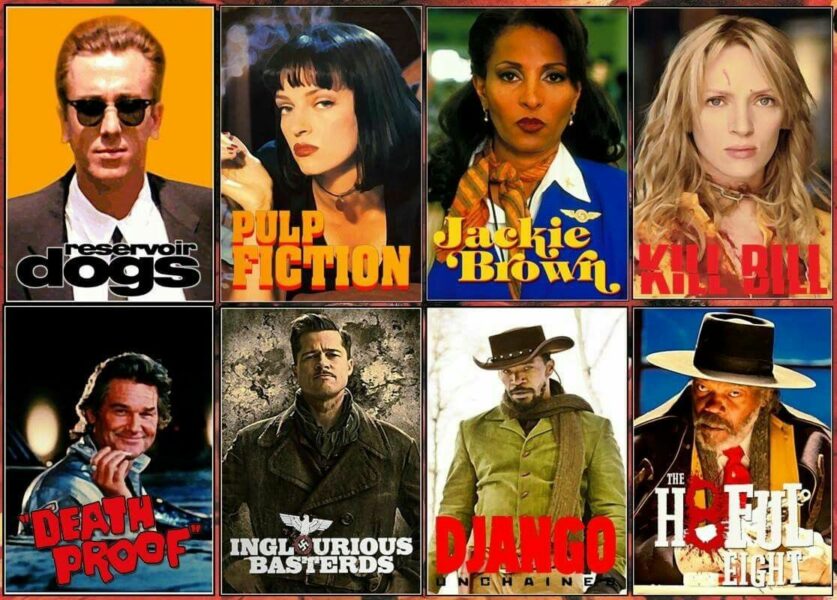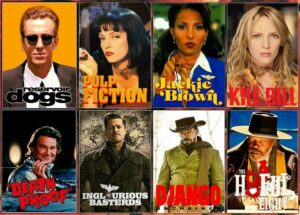 If you like action movies, or just long movies in general, a Quentin Tarantino movie marathon might be right up your ally. Known mostly for his non-linear stories and violence, movies like Pulp Fiction, Reservoir Dogs, and Kill Bill are all classics.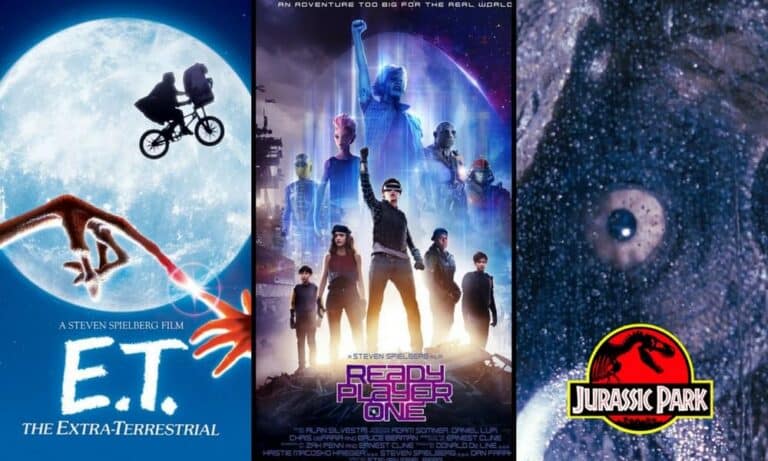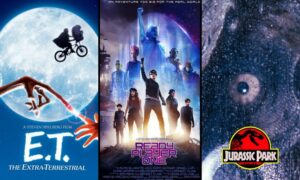 Steven Spielberg is another incredible director, known mostly for his sci-fi films. He is one of the most popular directors and producers in the world. Add movies like ET, Jaws, and Schindler's List to your movie marathon. Or, watch Spielberg series like Jurassic Park or Indiana Jones.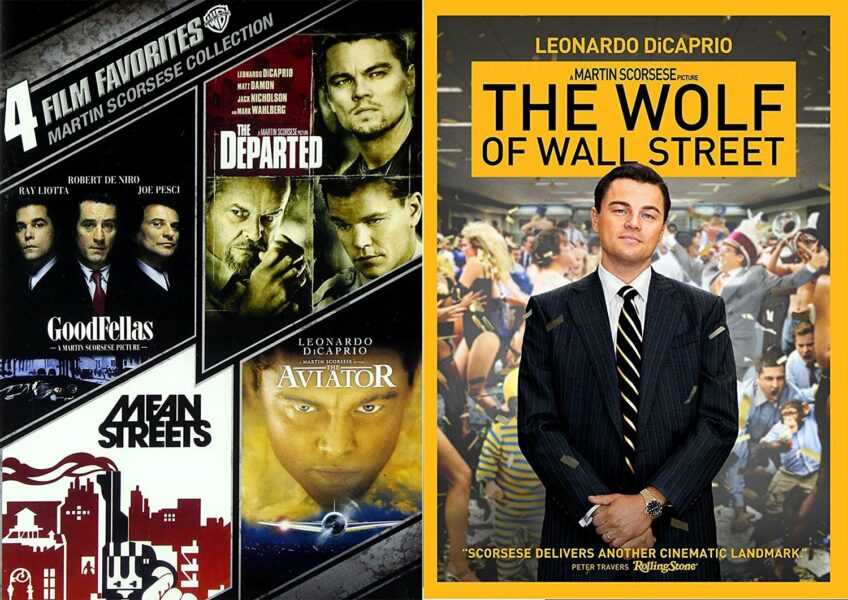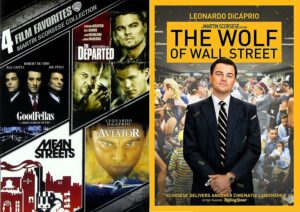 Martin Scorsese is one of the most influential directors and producers of all time. His career has spanned more than 50 years, which means several movie options. Check out movies like Raging Bull, Taxi Driver, and Goodfellas, which are considered some of the greatest movies ever made. Plus, they include box office favorite Robert De Niro.