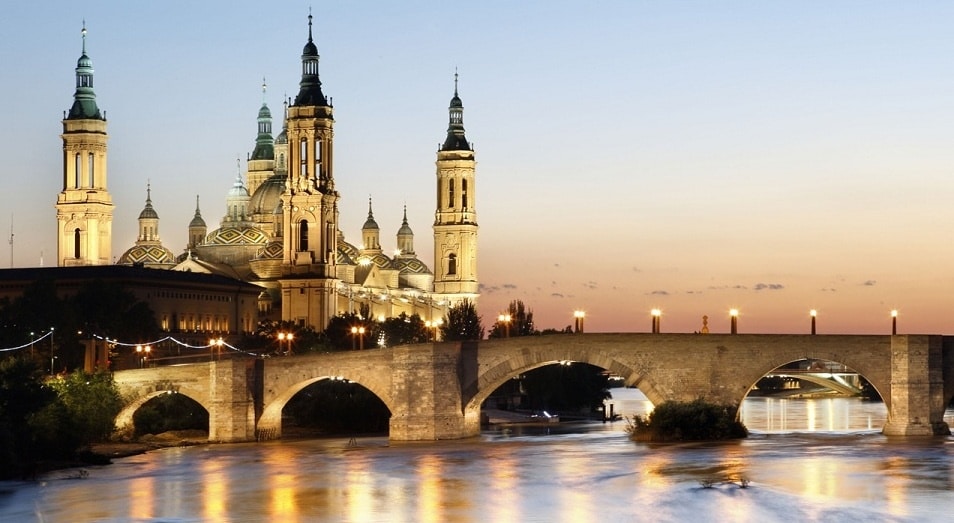 This charming city nestled into the Northwest of Spain is one of the most underrated cities in the country. Famous for its rich traditions and local cuisine, this hidden gem of Spain is a fabulous destination. Zaragoza is one of those cities which once you go there, you can't imagine how you've never heard of it before! The breathtaking architecture and rich culture of the city makes it a must-see location in Spain!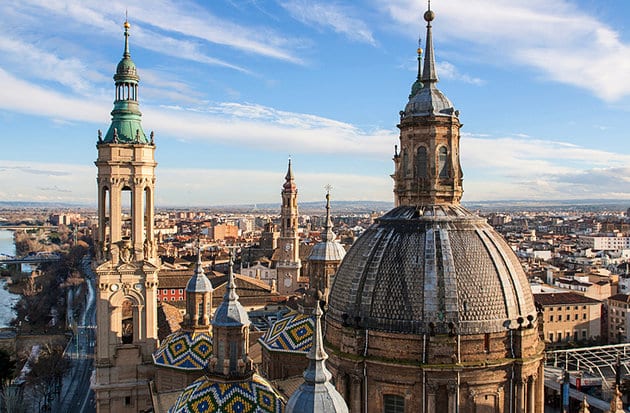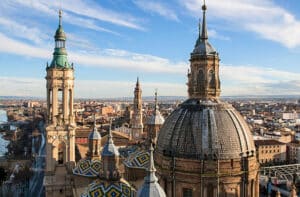 Zaragoza was founded in 14 BC by the Roman Empire, and was ruled by them until 714, when the Moors conquered and ruled for 300 years. In a rare moment of cohabitation, Muslims, Jews and Christians lived side by side during this period of time. This coexistence fostered the flourishing of these cultures alongside the city. In 1118 the city was conquered by Christian forces, and Zaragoza briefly became their capital. During this time, the coexistence of different religious groups was put to an end. Jews were expelled, and the Spanish Inquisition began, with the Inquisitors actually meeting in the palace of Zaragoza (Aljafería). Zaragoza's history may be bloody and complicated, but the different people that occupied the city each left their mark and created the beauty that exists today.
If you happen to be visiting during October, you absolutely have to check out Zaragoza's most famous festival, Fiestas del Pilar! It is a celebration of the town's patroness, the Virgin Pilar, and attracts a huge crowd of visitors. Similarly, if you happen to be visiting in the spring go see the Fiesta de Primavera in May, which celebrates the beginning of the new season! On any given day you have to see Aljafería, Spain's finest Islamic palace. You'll be blown away by the sheer intricacy and detail that went into this beautiful castle, which is one of the best examples of Moorish architecture. Check out the Basílica de Nuestra Señora del Pilar, which again celebrates the cities patroness. The location marks the spot where Santiago saw the Virgin Mary descend, and the Basílica was built around it. The baroque style architecture is inspiring. Zaragoza is known for it's local cuisine, so make sure you take a break from sight-seeing to try some of it. Grab croquetas at Tragantua or migas (fried bread crumbs served with meats and veggies) at La Migueria!
Dying to see Zaragoza? Perfect, because here at Citylife we offer a trip to Zaragoza during the famous Fiesta del Pilar, and we want you to come! Check out our trip calendar and sign up either online or stop by our office in Calle Gran Vía 22Dpdo – 2nd floor. We are looking forward to exploring Spain with you!
– Bella