Odd Spanish Expressions: "Hacerse el Sueco"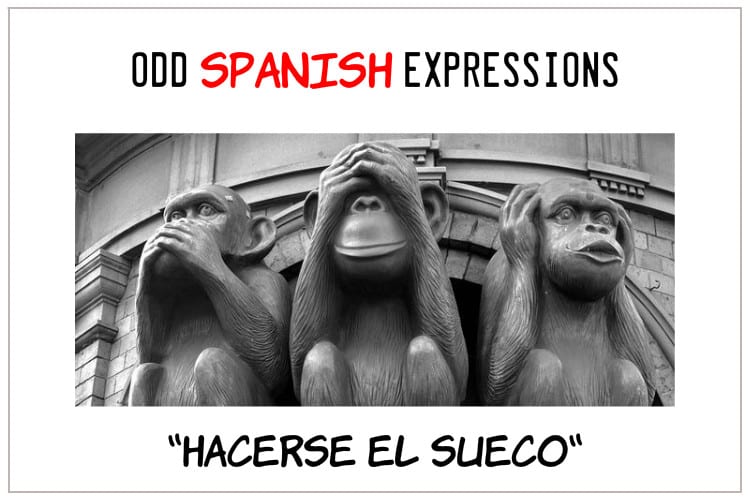 Did you know that, literally translated "hacerse el sueco" means 'to play Swedish'? Though the real meaning is to play dumb or to pretend not to hear/not to notice.
One explanation of this expression is in the origin of the word "sueco" which stems from the Latin word "soccus" (log). So, if you "play the log" (soccus = sueco), you're pretending not to understand/not to hear something – just like how we 'play dumb' so we dont have to responsible for something.
However, the most logical explanation refers to the times when Swedish sailors docked in Spanish ports. To avoid certain inconvenient obligations and affairs, they unconcerned themselves by using the lack of Spanish language skills as an excuse to basically get out of doing something."
Now you know 🙂
– Citylife Madrid Team