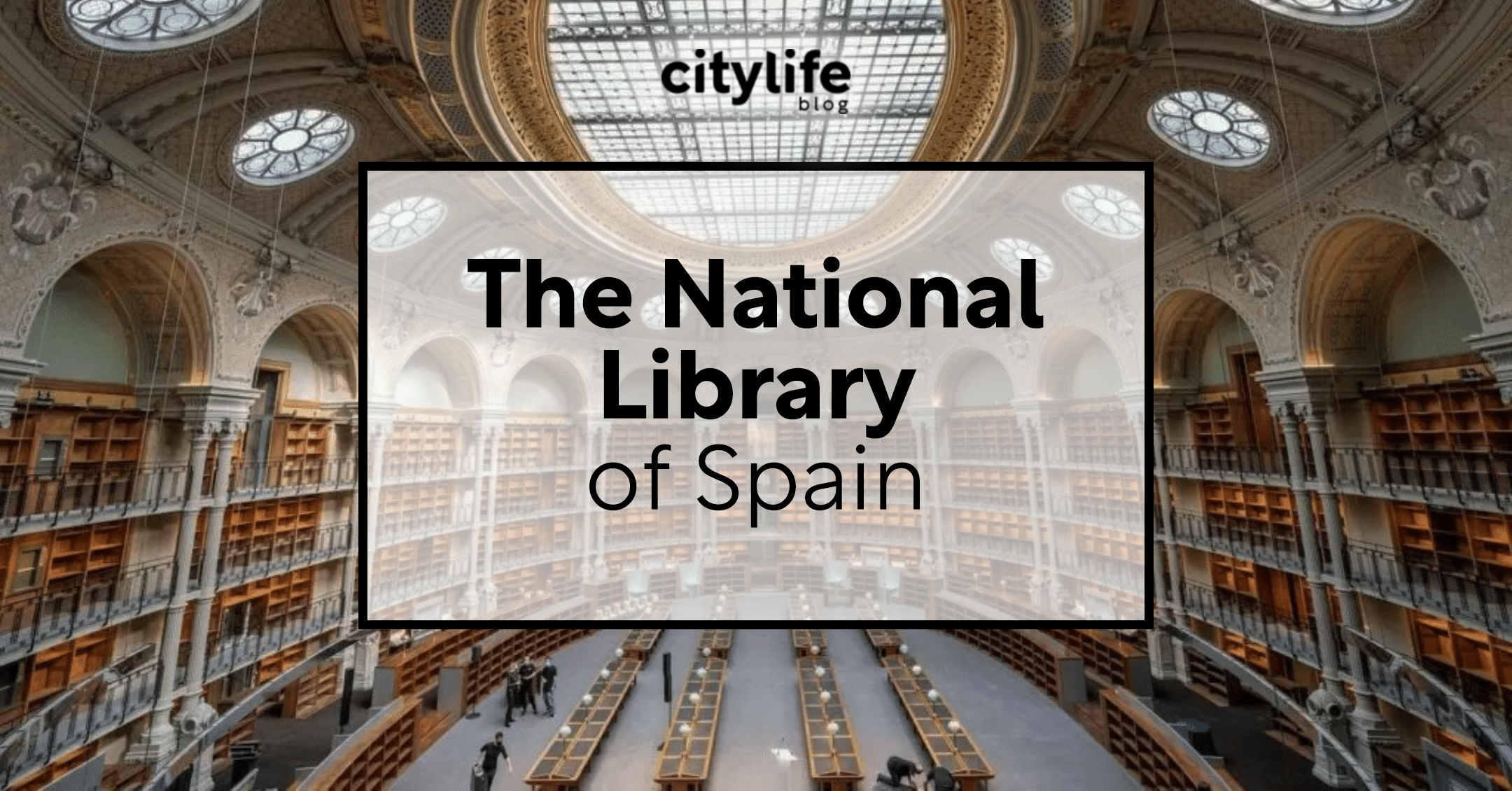 The National Library of Spain is no ordinary library. It is not only the largest library in Spain, but it is one of the largest libraries in the world!  In 1712, King Felipe V founded the Palace Public Library, whose name was later changed to the National Library. At the same time, the King granted a Royal Letters Patent that made it mandatory for all printers to send a copy of all new books printed in Spain to the library. This patent made it possible for the National Library to collect and preserve a massive amount of books over time! In addition to the patent, the Library helped preserve over 500,000 books that were confiscated from churches, palaces, and private residences during the Spanish Civil War in the 1930s.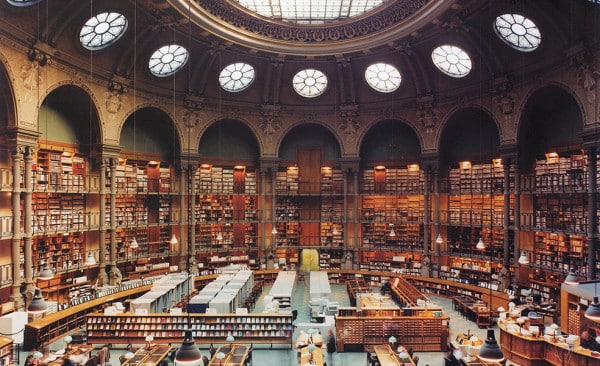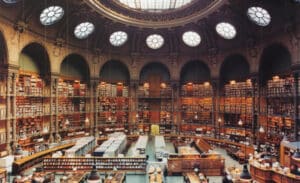 Today, the library (Paseo de Recoletos, 20-22, 28001 Madrid) has a massive collection of over 26 million items, which includes 15 million books, 30,000 manuscripts, as well as music scores, newspapers and more. The library is truly a hub for the spread and preservation of information. In 1986, the library was named the State Repository of Spain's Cultural Memory, making all the country's books and media available to researchers nationally and internationally. Visit this astounding collection of history and information Monday through Friday from 9h to 21h, and Saturday from 9h to 14h. If you ever are looking for a relaxing afternoon, grab a book and sit down in the glorious reading room!
Reminder: Opening hours and admission fees are subject to change, so please always check the official webpage before going.
Would you like to discover more exhibitions, galleries & museums in Madrid? Then check out our main articles "Enjoy Art & Culture for free in Madrid" and "Madrid's Hidden Treasures". And don't forget to explore some culture either on one of our many free guided tours or on your own. Enjoy!
– Lydia