We would like to give a big welcome to Sabrina! Our featured blogger for this month! Sabrina is a Media and Entertainment Student who is Studying Abroad here in Madrid. Below, she will share her experience while her parents were visiting and give some advice on the best restaurants to take your foriegn visitors!
The second semester has started and you're probably already settled, made a lot of friends and enjoyed every wonderful thing Madrid has to offer you. You've also probably spent a lot of money. When your parents visit you, you don't have to live off of all the free tapas at El Tigre anymore. Try to take some advantage of their time here! For everyone who doesn't know how; here are some tips!
Hard Rock Cafe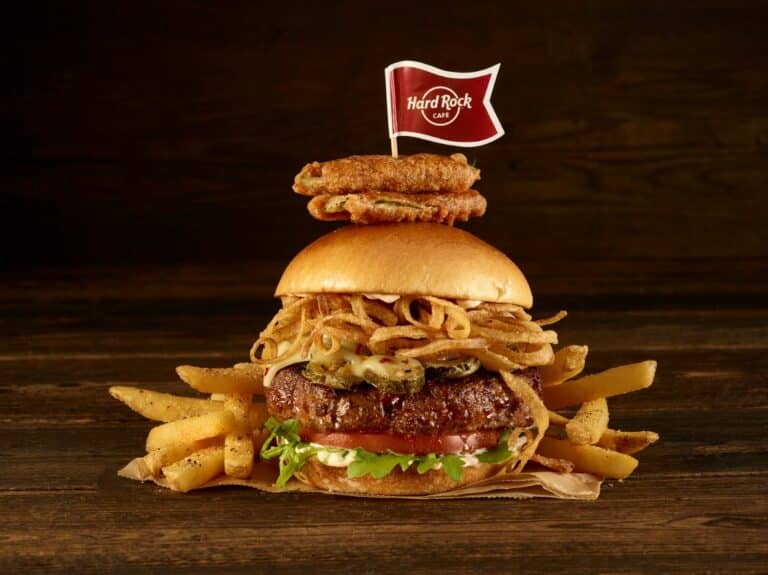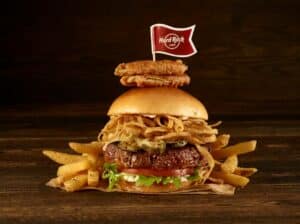 If you don't want to eat a typically Spanish dinner for once, I might have the solution for you: the Hard Rock experience. Almost everyone has heard of this place; they are all over the world! Even though it's a bit expensive, I think it's definitely worth the money (especially during the happy hour (6pm to 8pm – food & drinks!). The Hard Rock Cafe in Madrid is really big. I loved looking at all the memorabilia whilst eating my big and amazing cheeseburger called The Big Cheese. It had 3(!) thick slices of cheddar cheese. I finished the great night by sharing a Hot Fudge Brownie which was the biggest dessert I have ever had in my entire life. Positive side effect: you do not have to eat breakfast/lunch the next day, because you will still be full.
Price: between €25 – €35
Where: Paseo de la Castellana, 2
Restaurante Sobrino de Botín
Do you want to go back home after your time abroad and be able to tell everyone you've had dinner at the oldest restaurant in the world? Sobrino de Botín was founded in 1725! I recommend going to this restaurant when you are 100% sure your parents will pay everything for you, because it's quite expensive. Their specialty is cochinillo asado, which means roast suckling pig and it's not a dish for everyone. You will understand why when you see it ;). Other than that, there are more dishes to choose from so don't worry! It has a very historical atmosphere, so it's definitely worth a visit.

Price: between €30 – €45
Where: Calle Cuchilleros, 17
Restaurante El Madroño
This restaurant has two locations, both near Plaza Mayor. The menu has a big variety of dishes to choose from. I ordered Lomo De Buey Fileteado for two people to share. Lomo De Buey Fileteado is Beef Tenderloin Fillet. We received a big plate with fries and meat. The meat was very tasteful, but it had a lot of fat which was the only thing I didn't like. Other than that it tasted delicious. It was very relaxing to sit outside on a busy Saturday evening and watch the world go by whilst enjoying a nice Tinto de Verano.
Price: €10 – €20
Where: Plaza de Puerta Cerrada, 7 and Latoneros, 10
Tommy Mel's
Do you want to escape today's modern world and feel like you live in the 50's for a moment? Then Tommy Mel's is the place to be. The restaurant is themed as an old, classic, American diner. Even the staff is dressed up in pin-up style. You can order a typically American dish, wraps, hamburgers, beef hot dogs, and much more. I personally tried the Rocketman hamburger with fries and I was pleasantly surprised! I also ordered a Margarita cocktail and shared a Tommy Mel's Brownie Sundae. The Margarita was not as good as I hoped it would be; I've had better Margarita's in the past, but the dessert was delicious – and too much, even though we shared.
Where: Gran Vía, 53 (it has many more locations in Madrid)
Price: between €10 – €15
Steak Burger
You have to believe me on this when I say that this place has the BEST burgers for such a good price. I've been there 3 times already and tried 3 different hamburgers. They were all delightful. I've had the Steak Burger, Philadelphia Burger and the Jack Burger. If your burger is 160 grams, you only pay €8,- including fries! I'm sorry for the hamburgers overload, but just like at the other 2 restaurants I have just mentioned, you can eat more than just a hamburger here. The place has an elegant atmosphere and they use quality ingredients. I absolutely love it!
Where: Atocha, 110 (it has three more locations in Madrid)
Price: around €10
– Sabrina
Like what you're reading? Check out Sabrinas blog Adventures in Madrid for more great articles about her time here in the greatest city of all! Her Articles are all in Dutch, but she also has great photos of her adventures!