Atletico Madrid: The Team of the People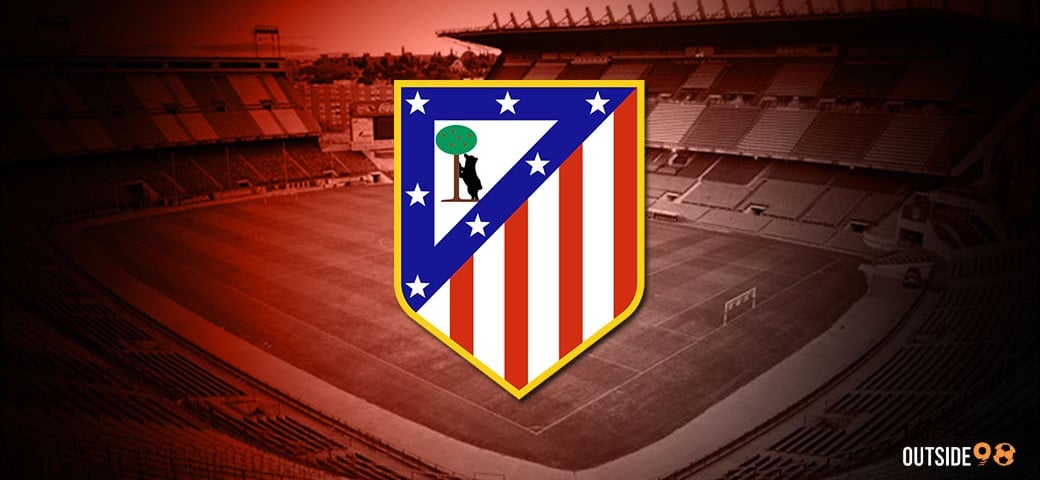 Atlético de Madrid is a team whose story is full of passion, redemption and damn good football! Referred to by fans as Atleti, the "underdog" team has risen in the ranks to become one of the best teams in the world and a strong opponent for Spain's other mega-teams, Real and Barcelona. Known as the team of the people, Atlético has always stirred passion in their fans, who usually greatly oppose the massive and wealthy team, Real Madrid. One could almost say that Atleti fans are very "anti-establishment" and view their team as true, genuine, and a representative of the average people of Madrid!
Atlético de Madrid – Go watch a game!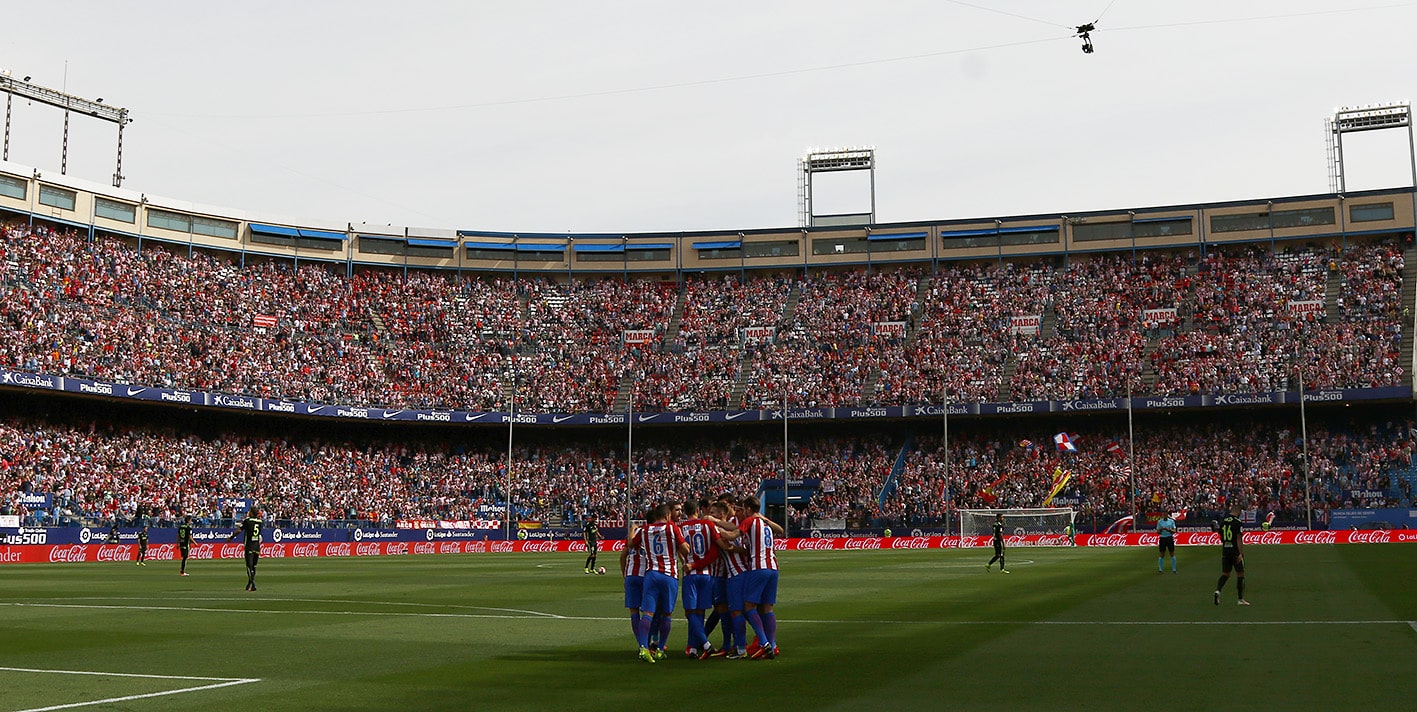 Atlético de Madrid started from very humble beginnings, as a youth club for fans of Atletic Bilbao. The team slowly grew into a bigger club, attracting people who strongly opposed the bigger, institutional Real Madrid football club. The team did not have much money, and created their headquarters in a working class neighbourhood and were known to use cheap, recycled materials for their jerseys which gave the team the nickname "Los Colchoneros".
Over time, support for the team grew and they worked their way up. Now, they have won La Liga and the Copa del Rey 10 times, the Europa League and the UEFA Super Cup. They have some of the best players in the league and are the 3rd most successful football team in Spain!
How to get your tickets (Games & Calderón Tour)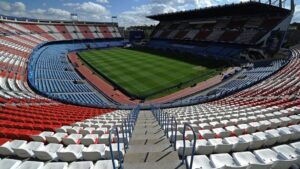 If you'd like to watch an Atletico Madrid game, just head over their home field, Vicente Calderón Stadium. This is a world famous stadium – known for its incredible atmosphere and elite quality. Actually, Calderón was the first Spanish stadium to ever receive a 5 star qualification from the UEFA! Just like its rival – Santiago Bernabeu – Calderón has its own museum. Here you can take a guided tour and explore the Atleti-zone!
For information on ticket purchases to see the game play in this world renowned stadium, simply head over to their official website!
For a chance to win free tickets to the stadium & museum tours, make sure to enter our weekly raffle! 
Your friendly neighbourhood travel guide,
– Leah