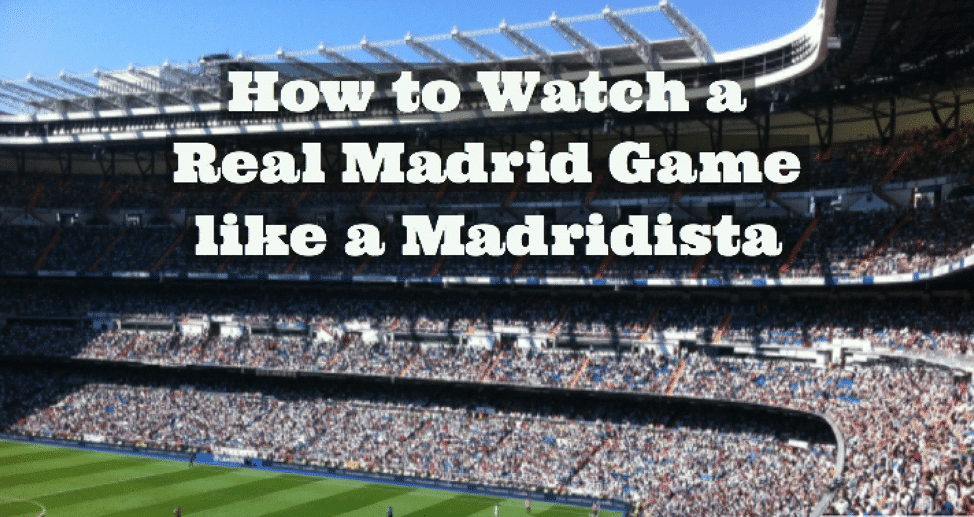 Going to a Real Madrid game can be a life-changing and once in a lifetime experience. Even if you're not the biggest football fan around, it is a highly cultural event and indicative of the passion is found in the Spanish Capital. Once you have your tickets, it's not enough just to show up on time to the game and sit and watch, to truly enjoy the game there is certain preparation to follow in order to be involved in the environment. If you come back from the game and your vocal chords aren't on fire, you are doing it wrong.
If you're a sports fan and want to enjoy all Madrid has to offer, take a moment to join our Citylife Sports club! A place for sports enthusiasts to get together to watch games, to organise pick-up games, find discounts to shops and gyms around Madrid, swap advise and learn about sports in Madrid!
Step 1 – Know what you're in for!
There are three types of Madrid games that one can go to the stadium to watch. They are league fixtures (La Liga Santander), cup matches (Copa del Rey), and Madrid's pride and joy, the Champions League. Depending on the stage of the competition Copa matches can be exciting but also a match for the coach to play benchwarmers. Be aware if you're looking to see the likes of Cristiano Ronaldo, Gareth Bale ect. As they might not start for some of these games. La Liga can be very exciting and is an opportunity to see the best of the best. Prepare for a lively atmosphere. The Champions league is le crème de la crème of competitions Madrid will play in. Matches are almost always at night making for a unique ambience that maximizes passion and energy. It is said and for a large part true that Real Madrid plays its best football during these matches as it is the most important tournament for the club. Whether a manager stays or is kicked out often rides on these results making for high caliber drama on and off the field.
Step 2 – Know the team!
Knowing as much as you can about Real Madrid's team and news is crucial. Leading up to the match reading Marca (Spain's most popular sports newspaper) is key. Don't worry about reading Spanish as the paper has online articles in English. Besides the big players like Ronaldo and Bale, it's a good idea to familiarize oneself with rising talent such as Lucas Vazquez and Marco Asensio. These players are especially popular among fans because they are Spanish.
Step 3 – Follow the pre-match rituals!
Go to Calle Marceliano Santa María to see Madrid's faithful getting ready to support their team "hasta el final" (Until the end). These fans gather on this street to chant and make themselves be heard. There are bars lining the street where it is recommended to get drinks and snacks because it is much less expensive than inside the stadium. Then enjoy the atmosphere before the game while you sip on your beverage and hopefully munch on your bocadillo. Be sure to watch your step as fans throw fireworks and smoke bombs all over the street.
Step 4 – Don't miss kick off!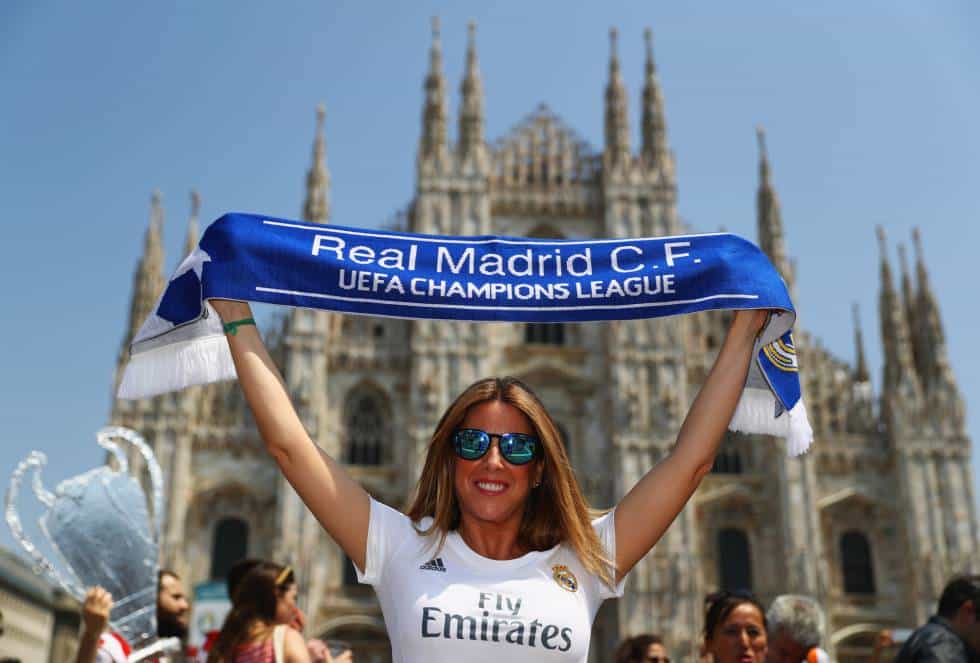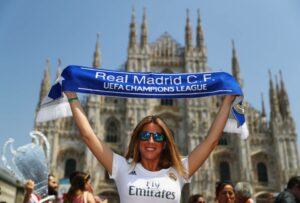 We cannot stress enough how important it is to be sitting down before the whistle blows. First off, you don't want to annoy people who are already sitting down trying to see, but more importantly Real Madrid tickets are expensive and you will want to get your money's worth. Depending on what TYPE of match it is, is also a reason to show up on time. A champions league match for example will always play the Champions League anthem before which can send chills down Madridistas backs. Knockout matches in the champions league will often have "tifos" or a giant mosaic that fans make by holding up different colored signs. One can feel the anticipation and excitement build once the tifo and the anthem unleash the stadium.
Step 5 – Support the team!
Perhaps you're scared of being called a bandwagon fan or you're starting to have doubts about your love for Real Madrid. Ignore these thoughts! Real Madrid is one of the most successful teams in the history of European Football and supporting them will of course bring its criticisms from non-fans especially FC Barcelona ones. Having gone to a Real Madrid Match you will be able to tell them what they're missing or even some of the chants you learned to prove your loyalty to Madrid. Do learn chants  that the fans will sing. Some of them are very easy to follow along with like "Como no te voy a querer" (How can I not love you) or 'Madrid Ale".