Imagine yourself sitting at a table with a small group of friends, sharing a bottle of Ribera red wine, chatting over a shared plate of Manchego cheese and Iberian ham anxiously waiting for the night to start. The restaurant you're in is situated in an old Palace originally lived in by a long line of Spanish Duke's, but it's main hall which was once a private space, is now visited by the public all year round. There's a large stage at the opposite end of the room and as you're plate of Seafood Paella arrives, the lights go down and the sound of a Spanish guitar fills the room. In a matter of minutes, you're fully immersed in a classic flamenco show at the Cafe de Chinitas!
Cafe de Chinitas was established in the 1960's by the Verdasco and Heras families. Despite not knowing much about the world of flamenco, the families worked together with the help of older generations and with inspiration of the original Chinitas Cafe in Malaga, a legacy of flamenco professionals was born! The cafe became famous for hosting huge names in flamenco like Tomas de Madrid, La Chunga, Carmen Mora, Antonio Canales, Rosario, Gabriel Moreno, Maria Vargas, Jose Merce, Carmen Linares and many more!

Today, Cafe de Chinitas hosts two evening shows every day, each show lasting about 90 minutes. During the shows spectators can order from their delicious menu of classic Spanish dishes like Paella, assorted tapas, soups, seafood and meat dishes! The show features two guitarists, two male singers and five dancers. Throughout the evening the dancers tell several stories through many variations of the dance and even give a sample of Sevillanas and dancing with the classic flamenco shawls!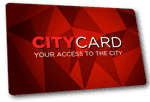 Save an amazing 20% on any Flamenco show at Cafe de Chinitas with your personal City Card! Click here to read more about our membership card and what other advantages you will be able to enjoy.
A visit to Cafe de Chinitas is perfect for any occasion and with its traditional decor and ambience it is guaranteed to make an impression on anyone looking to embrace the culture of Spain!
Your friendly neighbourhood travel guide!
– Leah