Echas de menos la playa? Well, pack your sunscreen and towels because Valencia is calling. The sun is shining and it's time to lie on the beach, enjoy some classic paella Valenciana, and soak up some vitamin D! Valencia is Spain's third largest city along the southeastern coast where the Turia River meets the Mediterranean Sea. It's also one of the most popular spots for madrileños to escape for a quick weekend at the beach because its the closest coastline to Madrid.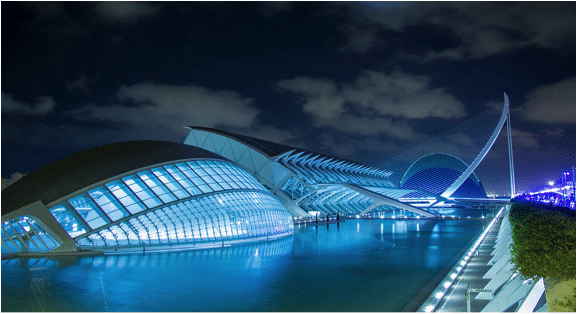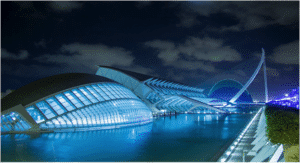 Re-energize yourself in the waters of the Mediterranean at Malvarrosa beach nearest to the city center, take a pedal boat out to sea, work out in one of the fitness areas, eat an ice-cream, or take a sailing course! These are just some of the activities you can enjoy on Valencia's endless beaches.
Valencia isn't only famous for its playas either! Take a visit to the famous City of Art and Sciences (CAC), along what was formerly the Rio Turia, now dried up and a local park. CAC is made up of 5 different areas to satisfy your interests, along with its stunning architecture it's a place to engage the senses. The park includes "Oceanogràfic," the largest seawater aquarium in Europe. A day under the sea with amazing animals (fish, marine mammals, birds and other) and a spectacular dolphin show!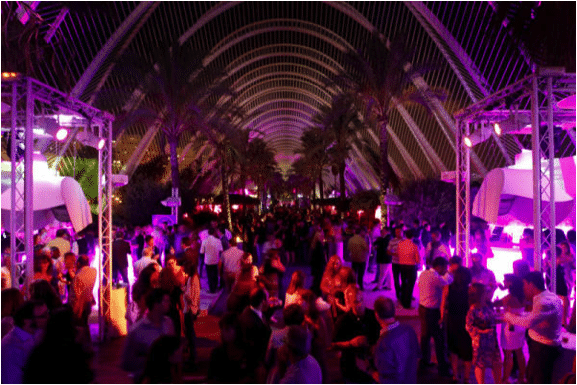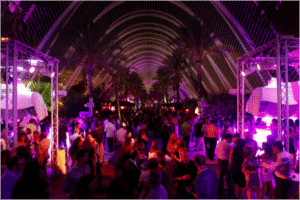 There is a little bit of something for everyone including nightlife! Located on the edge of CAC, you can find one of the best parties in Valencia, L'umbracle! an outdoor landscape garden decorated with elegant furniture; you can be sure to dance the night away in this incredible venue.
Take a break from the crazy Madrid life and join us on our next to trips to Valencia! Check it out here, along with our other trips for more details. To check on cheap flights, hotels and rental car deals, click here!
– Priscilla