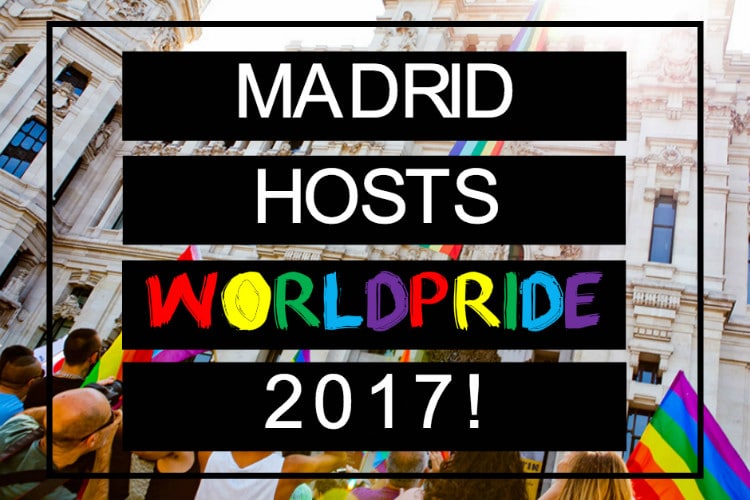 Did you know that Madrid is one of the most accepting and open cities in the entire world? In reality, Madrid supports gay pride all year round. But, once a year the city gathers to celebrate the LGBT community in what must be the biggest and craziest events of the year. 2017 is a historic year for the festival as it's Spain's 40th anniversary celebrating pride and the 30th anniversary of the Pride celebrations in barrio Chueca! In 2007 Madrid hosted the official Europride and this year it's hosting both the Europride and its first WorldPride festival! Madrid has certainly earned its merits, especially when it was awarded with "the best Europride in history" and who knows, maybe it will take the crown for WorldPride too!!
On the 1st of July Madrid expects over 3 million people from all over the world to take part in the 2017 MadridPride parade! The festival itself actually starts days ahead of the famous parade. Events will be spread throughout the city in Chueca, Callao, Plaza Colon and more! This year the festival will be the biggest yet with more than just amazing parties on the schedule. You can check out the many different culture exhibitions that will be held. Like art shows, live theatre, special literature exhibitions, a colour run and even some cabaret! For full details on the festival schedule check out 6 Events you Can't Miss at WorldPride 2017!
If you want to be in Madrid for what might surely be the largest WorldPride festival in history you better start planning it now! Hotels and transportation will book up fast! For some discounts, simply check here.
Your friendly neighbourhood travel guide,
– Leah