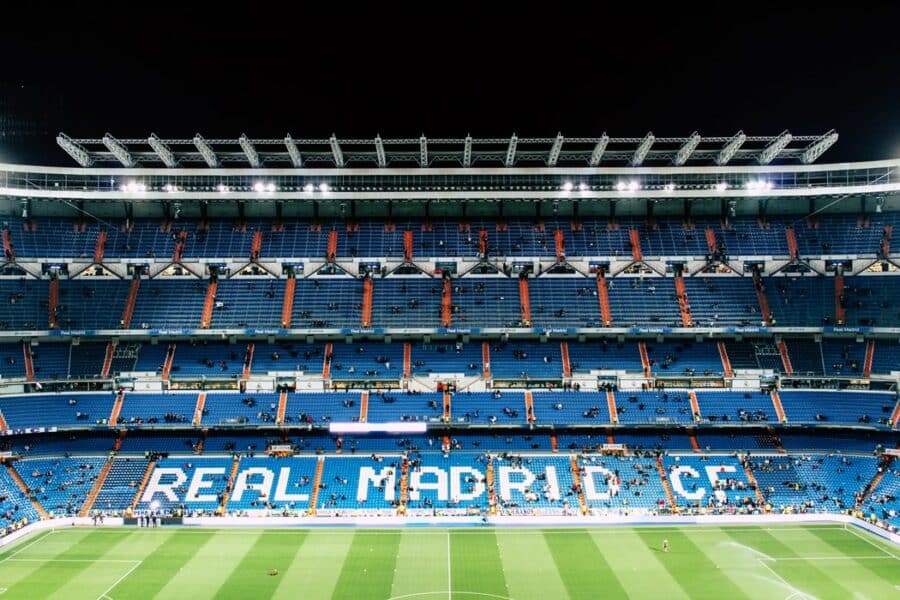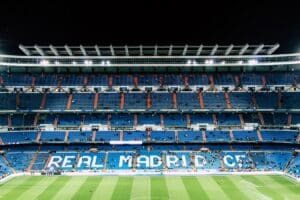 Real Madrid: A Quick Catchup
According to various sources, like France Football or club coefficient rankings by UEFA, Real Madrid is the best football club in the world. The club's reputation precedes itself, and the stats are simply mind-boggling. Since their start over a century ago, Real Madrid has taken home 33 La Liga titles, 13 UEFA Championship titles, and multiple international competition titles. But for anyone new to Madrid, or Spain in general, these numbers might fall a bit flat, begging questions like…. What is La Liga?
To summarize quickly, Real Madrid competes in three different tournaments on a regular basis: La Liga (in Spain), Copa del Rey (in Spain), and Champions League (throughout Europe). Their rivals in Spain are FC Barcelona, and internationally, they tend to butt heads with Bayern Munich (Germany) and Juventus (Italy). Expect to pay more for matches against any of these teams, whether you plan to watch at a bar or at Estadio Santiago Bernabeu.
For instance, the battle between Real Madrid and FC Barcelona, known as El Clasico, can drive ticket costs up to 1,000 euros, meaning that most people watch the match from a bar nearby. However, many fans stay as close to the action as possible by watching, betting, and debating throughout the game. Similar to a Liverpool and Manchester United rivalry, but with as much hype as the NFL Super Bowl, it's advised to take a look at the odds rather than let the loudest fans predict who will take El Clasico—any Madridista will swear that their team is bound to win.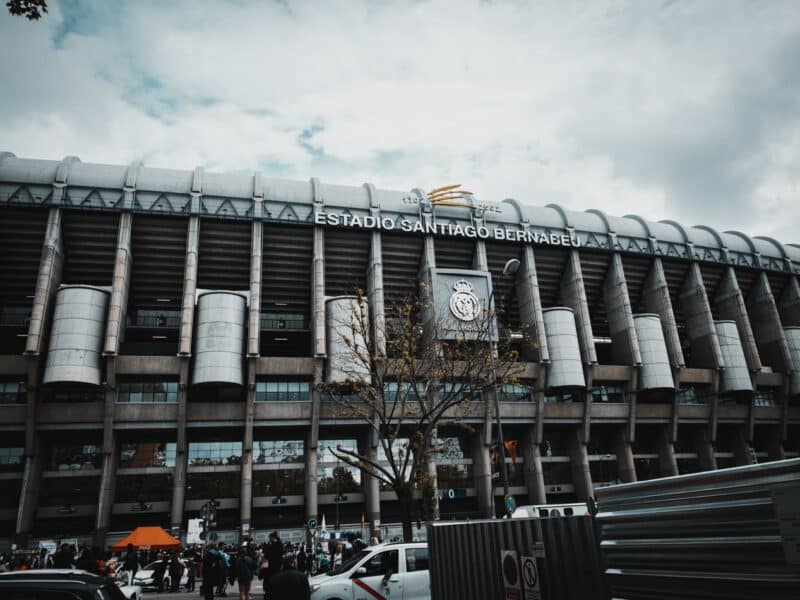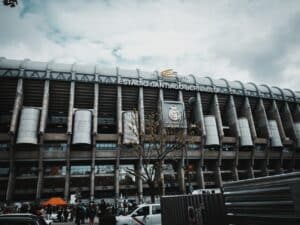 For years, Real Madrid's star player was Cristiano Ronaldo, though he's recently moved to Juventus. Now, the team is led by other powerhouse favorites like Gareth Bale, Karim Benzema, Marcelo Vieira, and Sergio Ramos—and those players are led by coach Zinedine Zidane. As a Madridista, it's important to know the fan-favorites, who tend to be Spaniards themselves. This used to be Ronaldo, but now leans toward Lucas Vasquez, Sergio Ramos, or Nacho.
Live rival teams, it's important to know the enemies of Real Madrid. Enemy number one: Lionel Messi of FC Barcelona. The argument could also be made that Messi's offensive sidekick, Luis Suarez, is just behind him on that list. The competition between the two clubs can get fanatical, and is worth a deeper look.
Aside from knowing title win history, tournaments, all-stars, and rivalries, a new Madridista would benefit from knowing the remaining basics of fanfare: what to wear and what to chant. But these can be learned by doing as the Madridistas do… although downloading the lyrics to the club's chant, Como No Te Voy A Querer, is highly recommended.