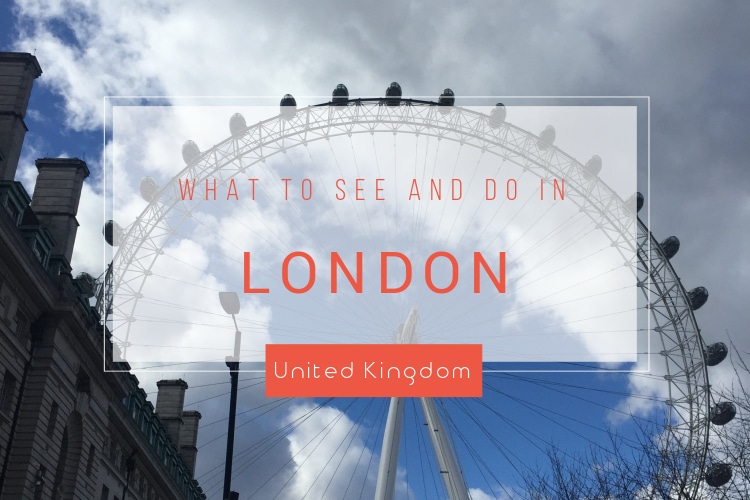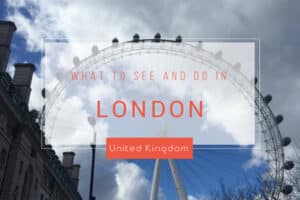 If you're heading from Madrid to London, you're in luck, the prices for flights are extremely affordable! You can find a flight to London for around 50€ to 100€ (that second number is on the more expensive end!). If you're looking for the best ways to book flights with budget airlines, then check out our article, "A Traveler's Guide to Booking Flights Around Europe." This article will give you an explanation on the different budget airlines we have here in Europe. London is an extremely modern European city. When I traveled there, I was reminded more of metropolitan areas in the United States than I was of a typical European city. However, the sites to see in London are plentiful and beautiful. Check out this list to find some activities to do while you're in London.
The London Eye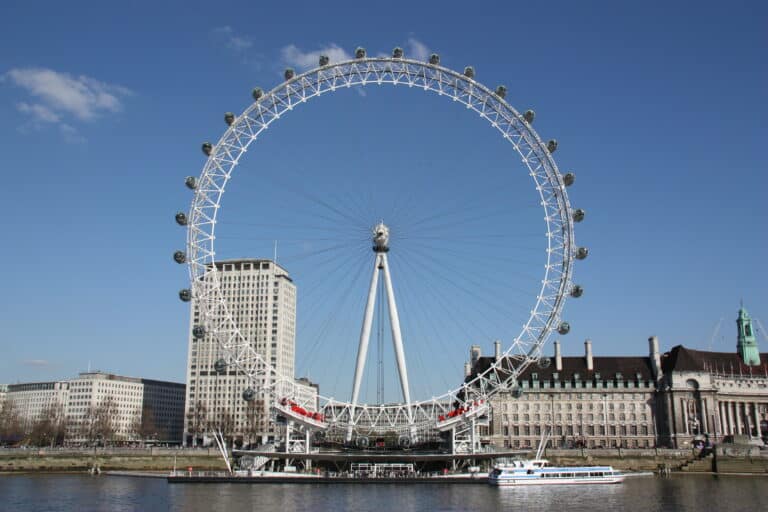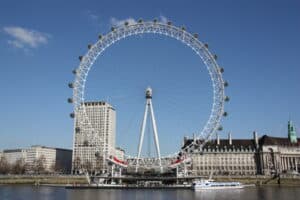 If you're going to London, then of course, you need to head to the London Eye. Whether you go for a ride on this iconic structure is up to you! If you want to go for a ride on the London Eye, then it'll cost you around 22 GBP. However, if you're going to be doing more than one touristy thing while you're in London, then I would recommend buying the London Explorer Pass. With this deal, you can have access to 3, 5, or 7 of London's top attractions, at a discounted price. When you get up onto the London Eye, you'll be able to see the entire city of London, stretching for miles. You'll have a great view of Big Ben, Westminster Abbey, and The Palace of Westminster, three of the most popular highlights on London's skyline. Make sure you snap a picture while you're at the highest point of the London Eye, 135 meters up! After finishing at the London Eye, head to the nearby River Thames for a boat cruise (tickets can be purchased online, at the gate, or can be one of the attractions you see with your London Explorer Pass).
Westminster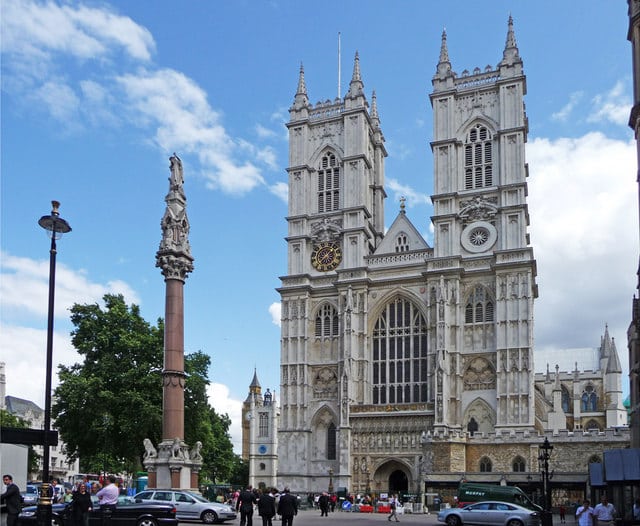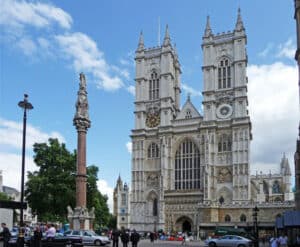 Westminster Abbey
Heading across Westminster Bridge after visiting the London Eye, you'll see Westminster Abbey.With your London Explorer Pass, you can gain access into Westminster Abbey (or you can buy a ticket for around 25 GBP) where you'll be given auditory tour guide that comes with a small tablet. Throughout your journey around the Abbey, this guide and tablet will explain special aspects of this building. Before coming to London, I had no idea how historically important Westminster Abbey is. Many kings, queens, poets, scientists, and religious figures are buried in the Abbey, including Isaac Newton, who is buried in an important space close to the altar. The tombs of these individuals take up a substantial amount of room in the Abbey. In addition to these having these tombs, sixteen Royal Weddings have occurred at the Abbey, as well as every Royal Coronation since 1066.
Palace of Westminster
The Palace of Westminster is one of the most important buildings in London. From the London Eye, you can see this impressive building as it sits on the edge of the River Thames. Inside the Palace of Westminster, the two houses of Parliament, the House of Commons and the House of Lords meet, making it the center for political life. This palace is owned by the crown and, as such, is a royal residence. The palace was first constructed in 1512, however, most of the medieval portions of it were destroyed in a fire in 1834, and has been renovated since.
Hyde Park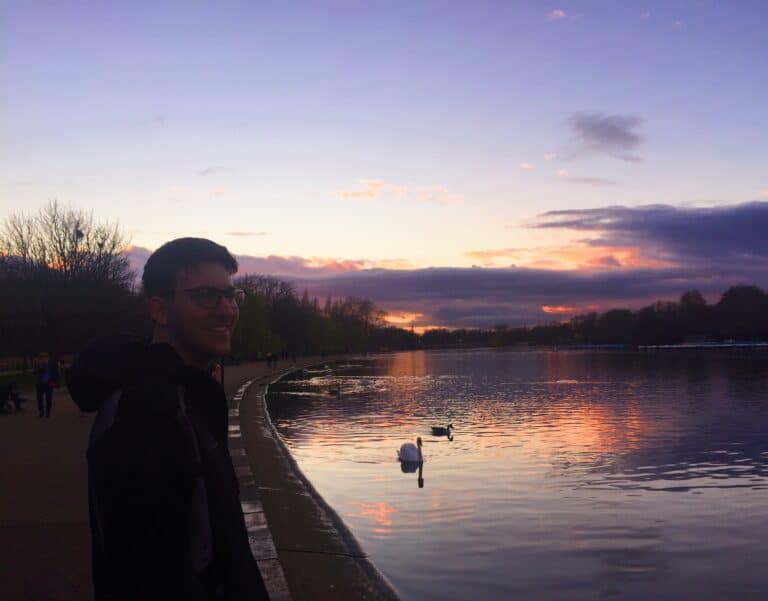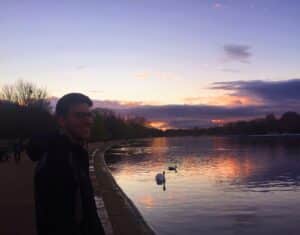 After a day of exploring the city, take in the sunset at Hyde Park. Hyde Park reminded me a lot of Central Park in NYC. As such a bustling metropolitan city, it's important for the city people to have a nice area to relax. That's what Hyde Park provides for the people of London. The park also offers paddle-boating for 12 GBP per person per hour (a tad expensive, but a fun activity nonetheless!). Throughout the park, you'll find several memorials to famous Brits, including a memorial fountain to Princess Diana. There are many demonstrations that often occur at Hyde Park, and, if you're lucky, you'll be able to catch a concert at Hyde Park.
Museums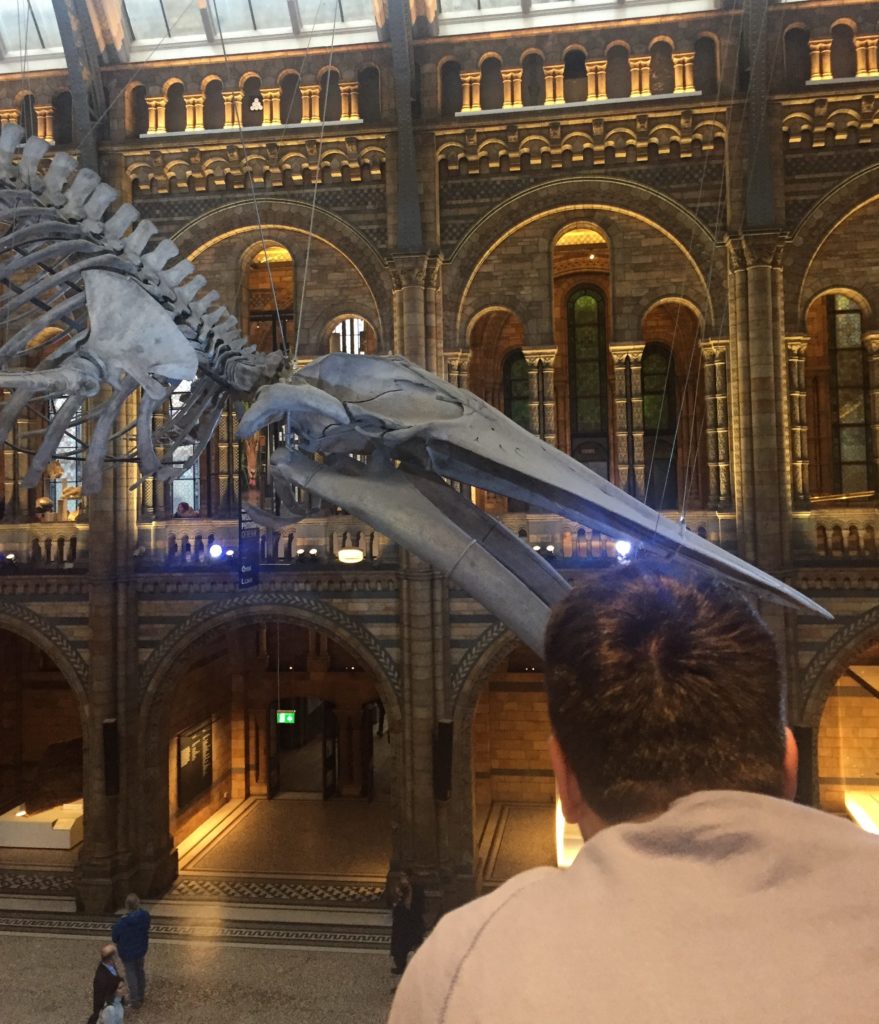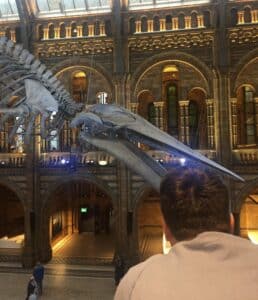 The museums in London are endless. In London, there are actually 23 museums that offer admission free of charge! Click here to see a list of all the museums in London with free admission. Some of the highlights include the British Museum, which houses the Rosetta Stone, the Natural History Museum which has an astounding interactive dinosaur section, and The National Gallery which has paintings from Da Vinci and Van Gogh, to name a few. The chance to see artifacts and works of art like these, free of charge, is few and far between. If you're going to be spending time in London, then take advantage of this!
Tower Bridge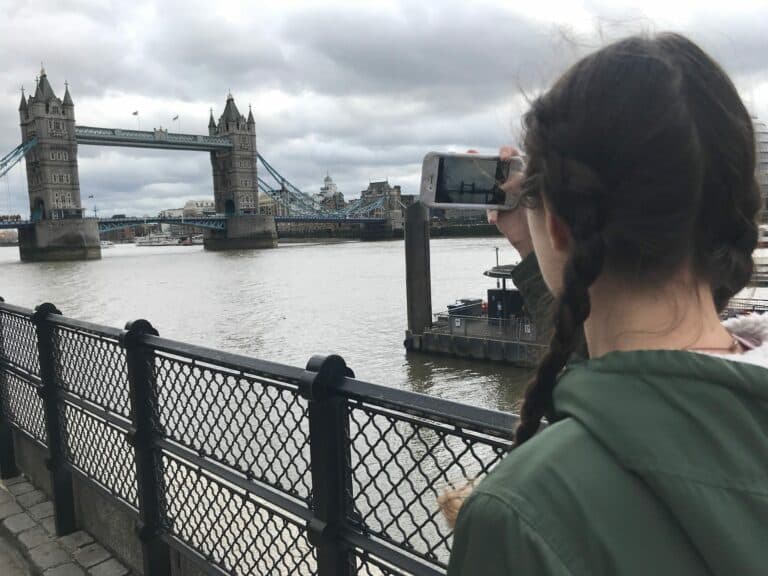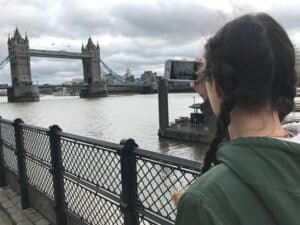 Tower Bridge is known as London's defining landmark by the locals themselves. This decorative bridge stretches across the River Thames. This bridge rises multiple times a day, to let larger boats pass through! If you want to see the "bridge lifts" as the Brits call it, then check out their online schedule here. The bridge is free to cross, however it costs around 20 GBP for admission to the inside of the towers you see in the above picture. These towers host engine rooms, which were once the power behind the "bridge lifts." At the top of the towers, there are clear floors, so you'll be able to look down at the passing cars below.
Tower of London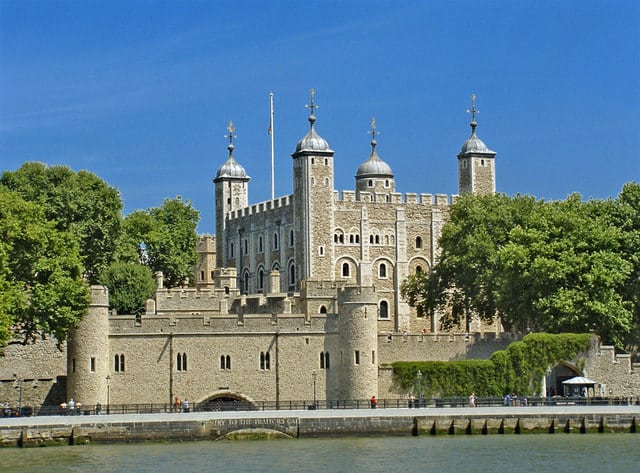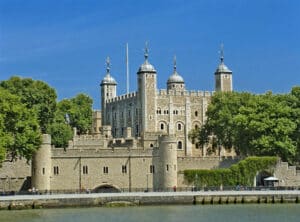 Directly next to Tower Bridge is the Tower of London. This medieval castle is a UNESCO World Heritage Site, as well as the crown jewel of the River Thames. To see a beautiful castle with an illustrious history, be sure to check out the Tower of London after your stop at Tower Bridge. The Tower of London is one of the attractions you can see with your London Explorer Pass. This tower has been standing tall by the River Thames for over 1,000 years. During times of wars, this tower guarded the royals and their possessions. This fortress was also used as a prison at one point, within which the rivals of the royals were imprisoned. This tower has held many different functions over its years, including The Royal Mint, a zoo, and even the Royal Armory. Be sure to check out this remarkable castle and enjoy a bit of London's rich history.
Try Fish and Chips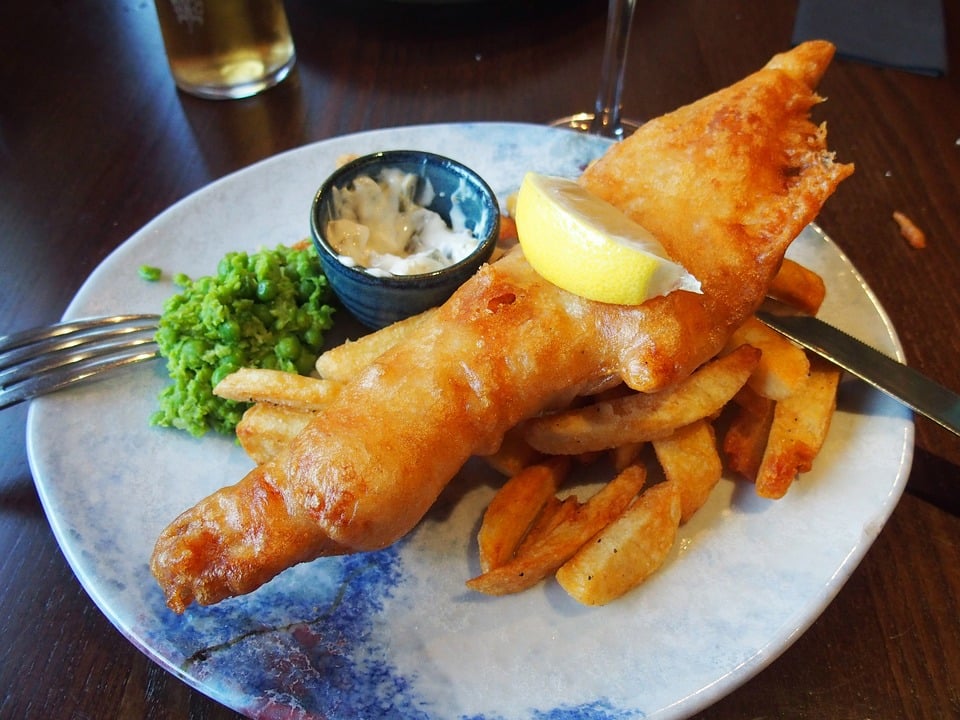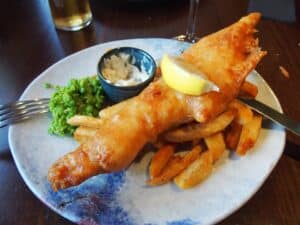 If you travel all the way to London and don't try to fish and chips, then did you really go to London?! Fish and chips is one of the most popular meals for locals, and one of the most famous for tourists to try. Fish and chips is simply fried cod with french fries, oftentimes peas are also included as a side. I would suggest staying away from more touristy places when you order fish and chips, so that way you get the most authentic London meal!
Warner Bros: Harry Potter Studio Tour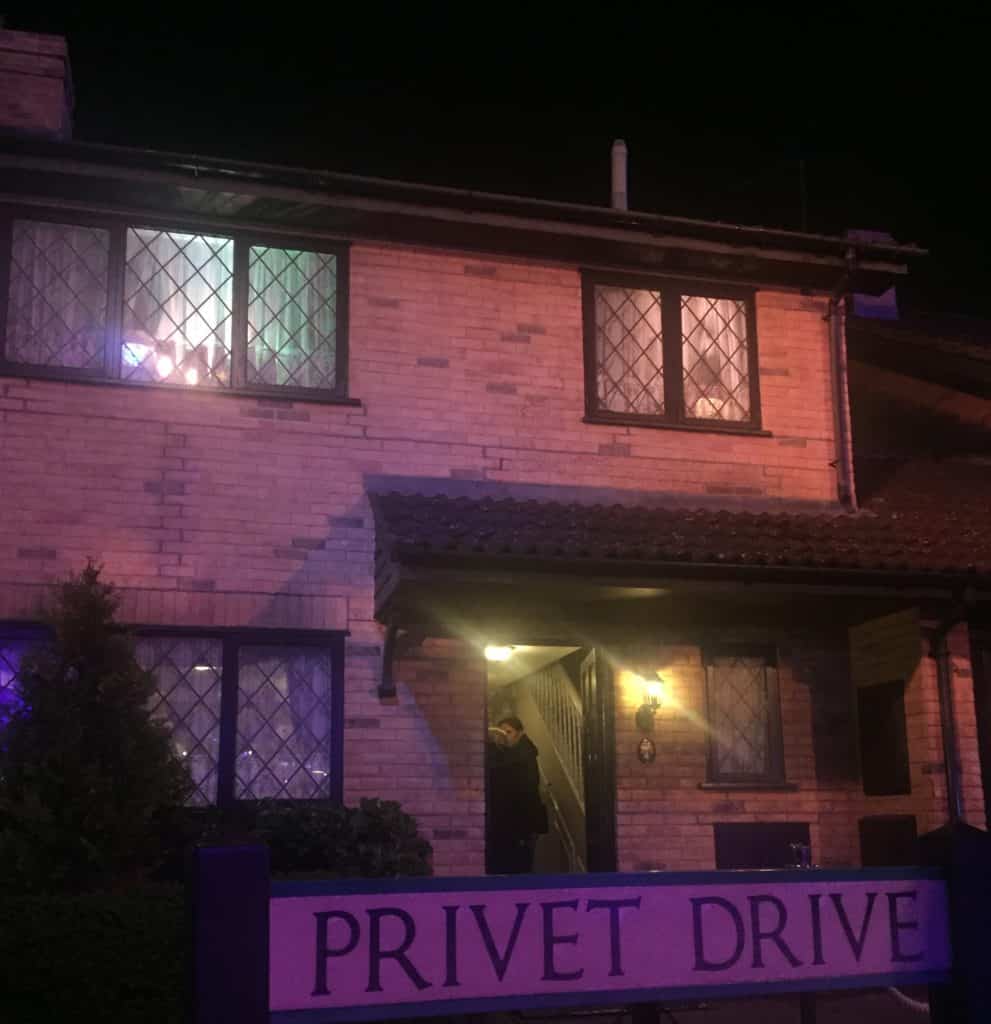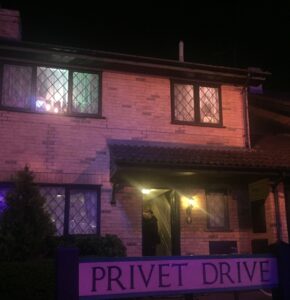 Okay, so this isn't *technically* in London, but if you're a Harry Potter fan then this tour is well worth the one hour metro from London to the classic English town of Watford. From Watford, you'll be able to take a 10 minute shuttle bus directly to the village of Leavesden, where the Warner Bros Harry Potter Studio is located. At this studio, the actors of this 8-part movie series shot most of the films. Daniel Radcliffe, Emma Watson, and Rupert Grint credit the studios in Leavesden as the place where they grew up. Here, they have several different full sets and thousands of different props that were actually used in the films. From the Great Hall, to the Diagon Alley, to Dumbledore's Office, you'll be able to see the actual sets that were used in the films. If you're a fan, this trip is well worth the price of 55 GBP. However, be sure to book your tickets to this tour well in advance (3 to 4 months should be sufficient). I bought my tickets to this tour before I even purchased my flight to London. Since it's opening in 2012, this tour has been the highest rated attraction worldwide on TripAdvisor every single year and brings in over 6,000 visitors per day.
Buckingham Palace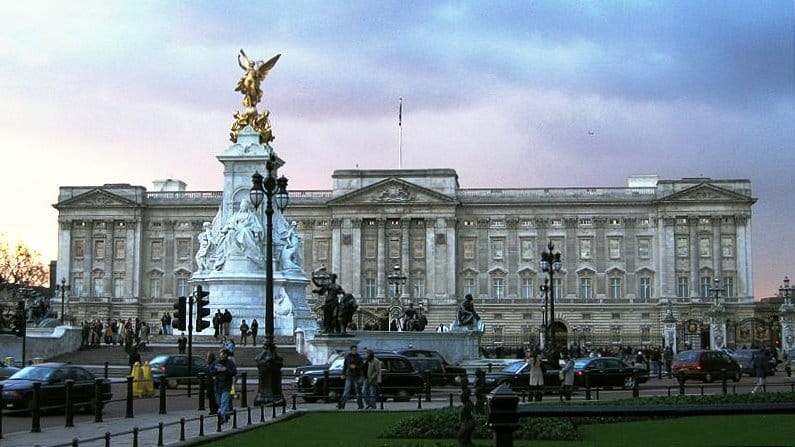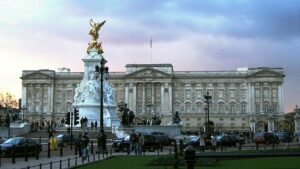 If you're going to be in London, then Buckingham Palace is a must see. Officially opened in 1703, Buckingham Palace is the official London residence, as well as the official headquarters of the monarch of the United Kingdom. During the summer, the palace is open for visitors, however during other months it is closed off. Buckingham Palace serves as the venue for events put on by the Royal Family, as well as a meeting place for many different celebrations. While you're at Buckingham Palace, no matter what time of year, be sure to check out the Changing of the Guard, an official ceremony in which the guards of the palace are accompanied by a full military band playing traditional music, songs from musicals, and pop songs. These guards have been guarding the Royal Palaces since 1660. Be sure to check the schedule for the Changing of the Guard, as this ceremony only happens at certain times!
Trafalgar Square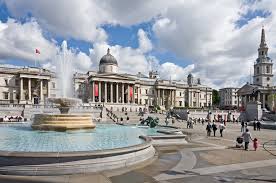 Trafalgar Square is a bustling public area with many shops, public performers, and even museums located in one close-by area. The National Gallery I previously mentioned is found in this square. The main fountain is guarded by four lion sculptures. Several other commemorative sculptures adorn the rest of the square. If you want to see one of the busiest parts of London, then head to Trafalgar Square. Parades, ceremonies, and holiday related events often occur at Trafalgar Square.
Leicester Square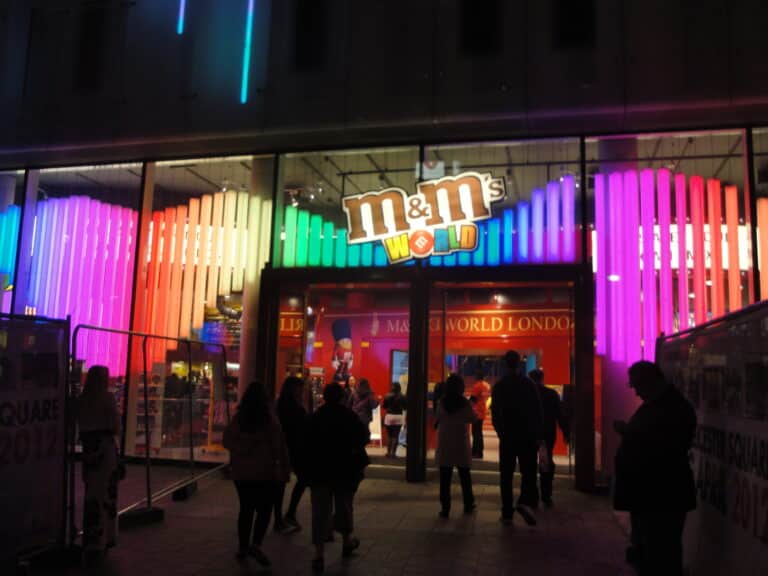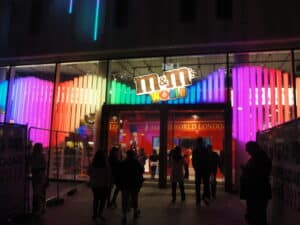 Leicester Square is one of the most iconic central squares of London. Since its creation in 1670, people have been enjoying its numerous shops, theaters, and restaurants. Here, you'll find an exciting Lego Store, a crazy M&M Store, and many other places to shop. In addition to these, Chinatown is close-by, so if you're looking for some authentic Chinese food in London, that'll be the best place to go. To see what's going on in Leicester Square while you're going to be in London, check out their schedule of events!
Check Out the Theatre!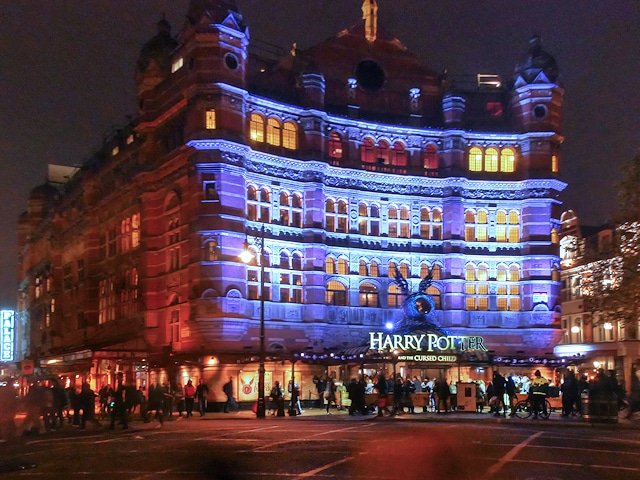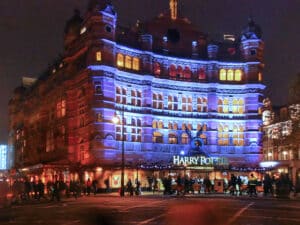 The many theatres in London are an extremely popular way for locals and tourists alike to spend an evening. The area where most theatres are found is referred to as the West End. Here, new actors and big names grace the stage. There are many different theatres, however, head to the National Theatre to see shows with consistently great reviews and big name actors! To read about all the different theatres on the West End of London, click here. If you're on a budget, then check out Off West End, a section on the outskirts of the West End that has cheaper shows!
I hope this guide to London has been helpful in your trip planning! Don't forget to check out our Ultimate Guide to Planning Weekend Trips. Check here to search for cheap flights, hotels and rental cars. If London doesn't interest you, then you're in luck, Citylife goes on many different trips throughout the semester, and there's something for everyone to enjoy. Remember, if you have any questions, you can always contact us here at Citylife, and we'll be happy to help.
-Grace