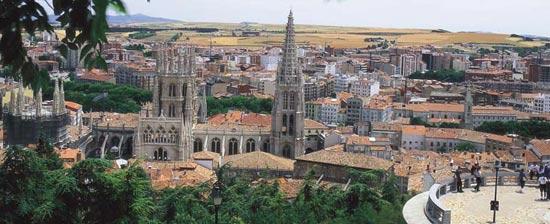 Home of Spain's favourite and most legendary hero, Burgos is an extraordinary city steeped in history. It's been a thriving, powerful city since the time of the Romans and Roman Spain known as Hispania. The city is famous for it's exquisite cuisine and monumental cathedral that houses the tomb of El Cid! Even if all that history doesn't interest you, the culture and food should!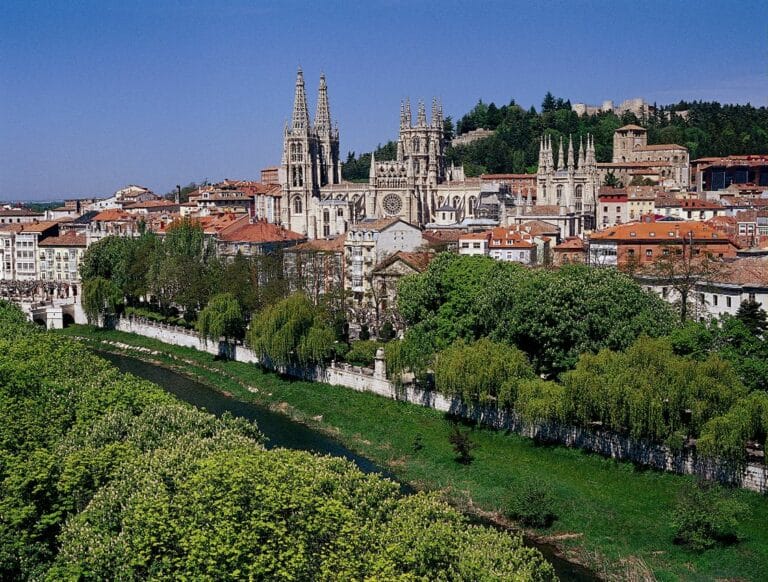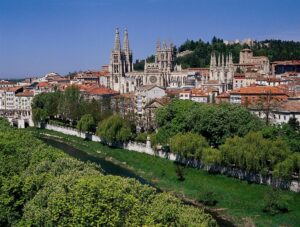 Burgos was founded in 884 AD and by the 11th century had become the capital of the kingdom of Castile. It quickly became a very important and profitable city. Burgos attracted a large foreign merchant population including catholic missionaries, due to its location on the route of the Camino de Santiago de Compostela, contributing to it's political status as an oligarchy. This is distinctly prominent when you look at the cities crown jewel – the cathedral. Burgos has witnessed its fair share of wars, due to its valuable and strategic location: from Moorish struggles to the Peninsula War, from the siege of Burgos to being the base of Franco's Nationalist government!
Today, Burgos has a bunch to offer for the inquisitive traveler. The city's biggest attraction is its Cathedral, a romanesque masterpiece whose highlight is the tomb of El Cid and his wife. Another fascinating spot to check out is the Museo de Evolución de Humana. The museum features the finds from a 2007 discovery of the oldest human remains! When you start to get hungry, make sure you stop at a local cheese stop to try some queso de Burgos, a delicious local delicacy. Pair it with bread, wine, walnuts, or just on it's own, it is a serious treat for your taste buds. If you're interested in trying more local food, try morcilla de Burgos (a Spanish blood sausage) e.g. at Taperia Royal!
Dying to see Burgos? No problem. On average it takes around 3 hours to travel from Madrid to Burgos, but times vary depending how you travel. There are several different way you can get to the city from Madrid. Check out GoEuro.com for bus tickets as low as 20 Euros and Renfe.com for comfortable, high speed trains!
– Bella