Travel With Us – The Official Fall 2018 Travel Calendar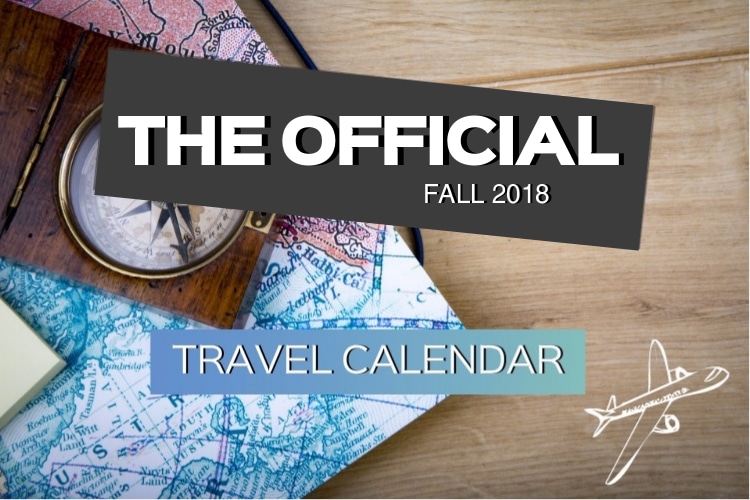 Travel is one of the richest experiences life can give a person. It broadens your horizons in more ways than one! The people you meet, the place you see, the cultures you experience. These are things that can help you grow as a person and leave you with rich and important memories to take with you throughout your life! Plus, it's just so fun! Every year we round up some of the best experiences and locations for our community and Fall 2018 is no exception! Meet new people, try new things and truly experience Spain, Europe & Africa with us!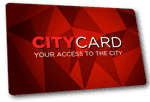 Last but not least, all City Card holders can enjoy a special discounted offers on all of our excursions (3 to 10€ depending on the trip)! Show your City Card when buying your tickets or login in to your City Card account on the Citylife web before booking and save money! Take a look at our upcoming trips now and keep up by joining our facebook group as well as our latest  "Never Stop Exploring" WhatsApp forum!
Day Trips
Day trips are perfect for a quick escape from the busy city! Madrid is so conveniently located right in the centre of the country that many of the most famous cities are only a few hours away, waiting to be visited. Our day trips depart from Madrid in the early morning so that you will have time to explore the cities at an enjoyable pace and be home no later than 21:00 (depending on traffic, of course).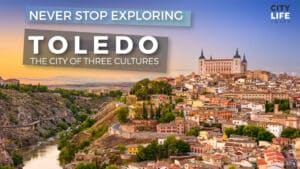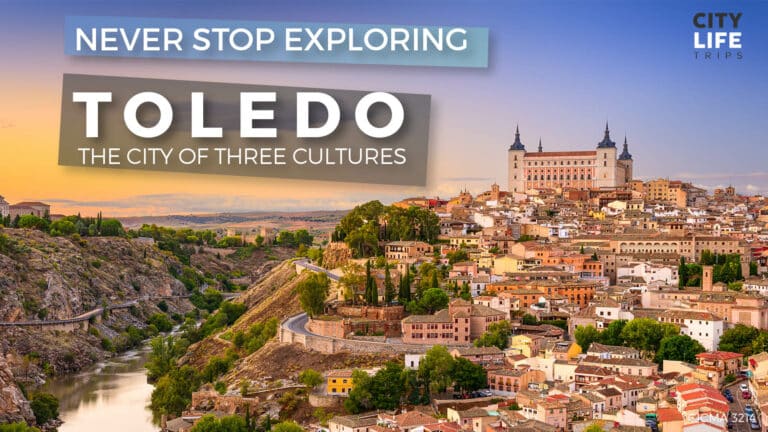 Toledo – Spain's former capital is probably the most popular destination for people living in Madrid. It's close, it's beautiful and as I said, it's Spain's former capital! With a cathedral, museums, art galleries and countless sites, everyone has to see Toledo at least once! We will visit the city of three cultures on the 1st of September, and the 29th of September!
Segovia & El Escorial – Segovia, a breathtaking city, has a famous cathedral castle and an ancient Roman aqueduct! El Escorial is a small town, home to one of the most impressive monasteries and libraries in Europe! among the vast Spanish countryside where you can spend a peaceful afternoon strolling through the past along it´s tiny streets! We will visit Segovia and El Escorial three times this semester – on the 8th of September, the 20th of October and the 10th of November!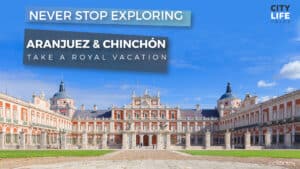 Aranjuez & Chinchón – This is truly special trip! We will visit the gorgeous holiday estate of the Spanish royal family in Aranjuez, and then journey through the valleys and mountains of the Spanish country to arrive in the little town of Chinchón! We will visit Aranjuez and Chinchón on the 15th of September!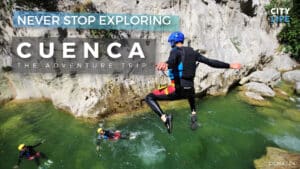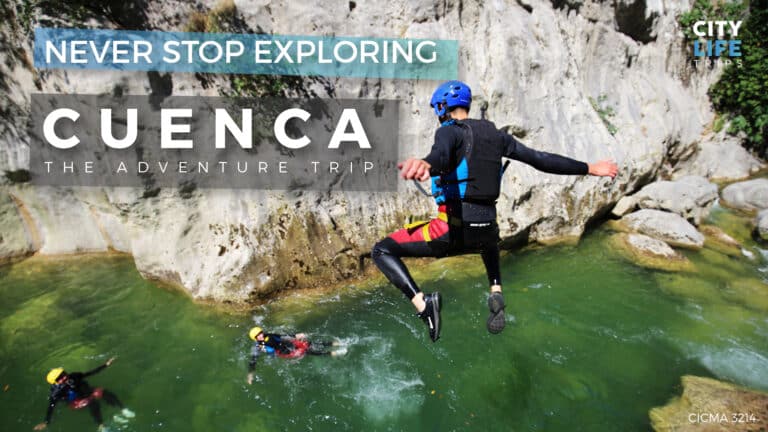 Cuenca Adventure Trip – Take an adventure through one of Spain's most beautiful regions. The medieval city of Cuenca is located atop a mountain in the middle of a beautiful canyon and surrounded by rivers and forest. Spend the day exploring the town and participating in some adventure sport when we go canyoning in the Júcar River! We will go on this adventure on the 7th of October!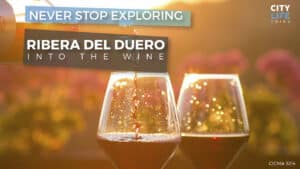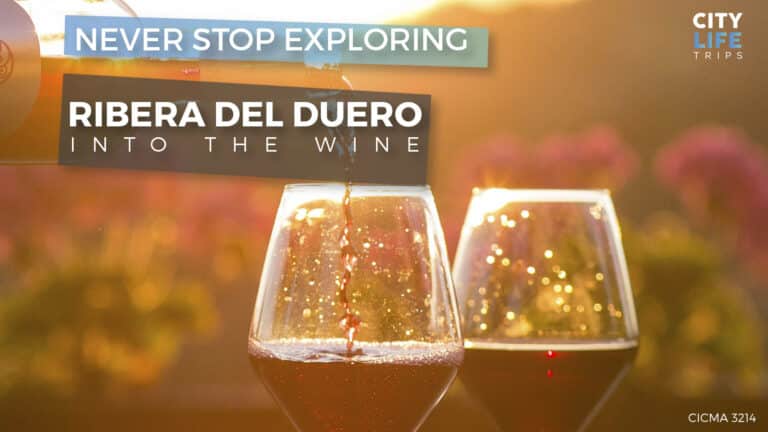 Into the Wine: Ribera & Arlanza – Spain is home to some of the best wine regions in Europe and many of those regions are located just outside of Madrid! Portia is a very modern, state of the art bodega and Lerma is a very old, medieval place that just breathes tradition! We will visit this vineyard twice, so book your tickets soon to guarantee a spot! We will be visiting the Portia bodegas on the 27th of October and the 17th of November!

Weekend Trips
When you are living somewhere for a limited time, you've got to make the most of your weekends! We love Madrid, and even though you can always find something to do here you can't forget about all the other amazing locations there are to explore! Our weekend trips focus mostly on the Northern and Southern regions of Spain with a few extra trips that go international! The majority of these trips will only take place on Saturday's and Sunday's while some require departure times on Friday nights or even Thursdays! Be sure to click the links below for full details!
Valencia Beach Weekend – This is one of our favourite locations! Mostly because it's one of our most relaxing trips offered. Valencia is famous for it's massive beaches, good weather, warm water and wonderful seafood! This is where Paella came from, so you know it's good! We've got four weekends for Valencia – from the 15th-16th of September, the 22nd-23rd of September, the 29th-30th of September and the 6th-7th of October!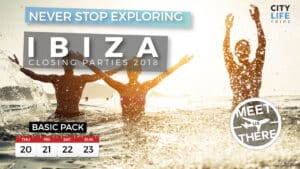 Ibiza Closing Parties – This is the time of year when Ibiza enters its long winter slumber. but before it does, it goes out with a bang! The closing parties of Ibiza are world famous and they're a prefect way to say goodbye to summer and hello autumn! Join is to end the summer right from the 20th-23rd of September!
Tangier & The Blue City – We like to call this trip "Welcome to Africa" because it's a perfect first trip to Morocco! Visit the famous city of Tangier and the picturesque town of Chaouen and get lost in it's blue walls and camel riding along the coast! We will be heading on this trip two times from the 20th-23rd of September and the 18th-20th of October!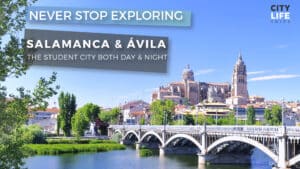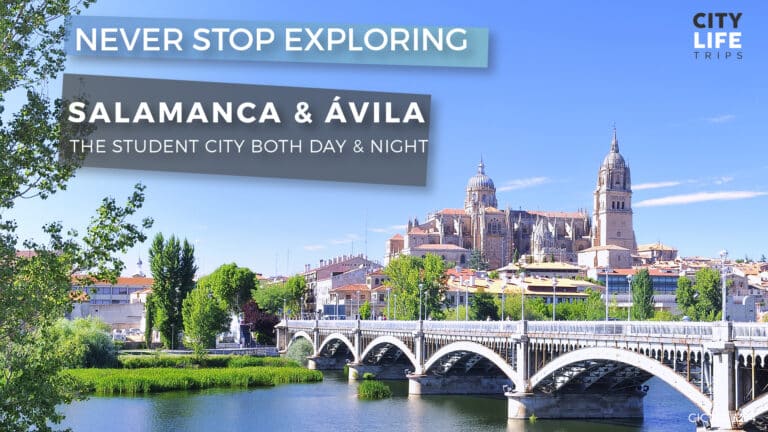 Salamanca & Ávila – The medieval city of Salamanca is one of Spain's culture hubs. The city looks like a postcard, with gorgeous gardens and cobbled streets. Ávila is a small town that sits within an ancient stone wall and is famous for it's romanesque buildings! You'll have a chance to visit Salamanca and Ávila with us from the 22nd-23rd of September!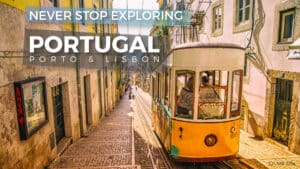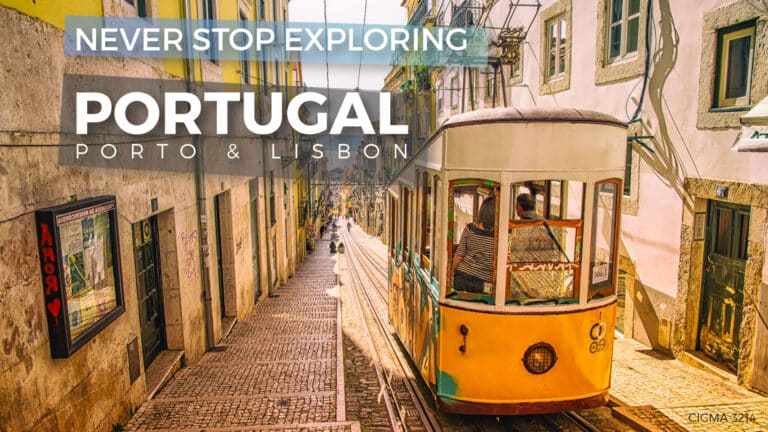 Portugal: Lisbon & Porto – On this wonderful trip we will take you through a walking tour, fado dinner show and pubcrawl in Lisbon. But with this trip we will also be heading beautiful Porto! There we will visit the famous bodega's to taste some port wines, take a walking tour and do another pubcrawl! We will visit Portugal from the 12th-14th of October and the 1st-4th of October!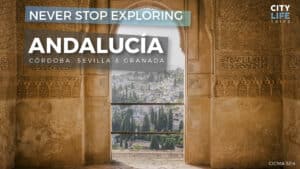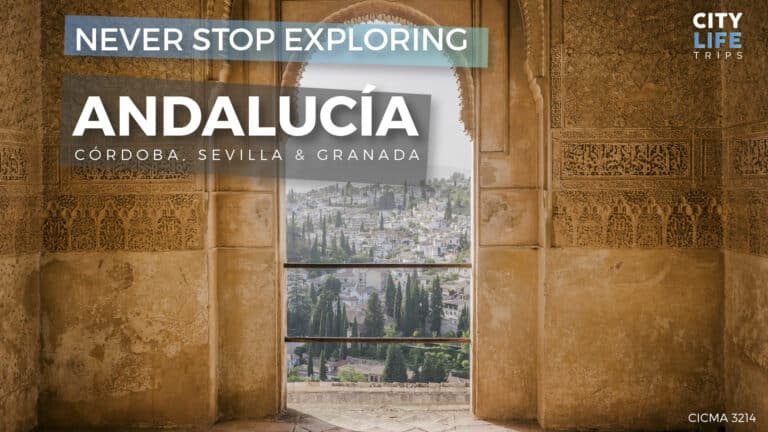 Andalucía – It might not be in the centre of the country, but Andalucía is undoubtedly the heart of Spain! This trip will take you to the capitals of Al-Andalus: Córdoba, Sevilla and Granada! On this excursion, you will have guided tours of each city and plenty of free time to visit your desired sites! You only have two chances to visit this exact trip from the 26th-28th of October and the 16th-18th of November!
País Vasco & France – País Vasco is the land of breathtaking landscapes, gorgeous beaches, clear waters and delicious food! This is an exciting trip because this region is so different from both the south and the centre of Spain. Plus we will cross the border and check out gorgeous French Basque Country as well! The trip will happen from the 9th-11th of November!
Festival Trips
Every season in Spain welcomes a number of Festivals that are meant to be enjoyed to the fullest! This semester is no exception to that rule. When you come to Spain, you've got to party, even if it's just a little bit. That's why we have created these fun and easy trips to some of Spain's most popular festivals during the winter and spring seasons! Some of these trips are basic and simply transportation to the festival with overnight transport home. While others last a few days and nights and will include accommodation as well as transportation!
Barcelona & Pilar Festival – They might be our rival, but there is no denying Barcelona is a special city that everyone must visit! On this combo cultural and festival trip we will spend the weekend at the coast in Barcelona and then head over to Zaragoza for the annual Fiesta del Pilar festival from the 11th-14th of October!
Fiesta del Pilar in Zaragoza by Day & Night – Every year the small city of Zaragoza comes alive to celebrate their patron saint, Pilar. For one full the streets are full of people from all around the country! With parades, processions and massive open air concerts, this isn't an event to miss! On this trip we will experience the city both by day and by night, partying until the small hours of the morning with all the locals! Join us on the 12th-13th of October!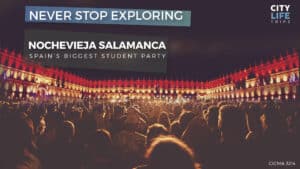 Nochevieja Salamanca- The world famous students New Years Eve in Salamanca is an event made especially for those who won't be around for the holidays. Celebrate an early New Years Eve with all your erasmus and expat friends and the massive student community of Salamanca before heading home for the holidays! Join us from the 13th-14th of December!
Extended Trips
We like to go above and beyond when planning our excursions each semester. That's why we've worked out three very unique trips for certain long weekends and holiday breaks! These trips are perfect for those who enjoy to travel without the hassle of planning an entire week long excursion on your own because we've got it all planned for you! Check out our special trips below to start your holiday planning!
Morocco: Imperial & Blue Cities – This extended trip to Morocco is the perfect mix of our North Morocco and African Adventure trips! We will visit several major Imperial cities in Morocco, including Rabat, Fes, Casablanca and more! Join us on this adventure from the 31st of October-5th of November!
Morocco The African Adventure – We call it The African Adventure because during this week long trip we will explore much more than ever before! We will visit more than 5 cities and even spend some time crossing the Sahara on camels and even spending the night in the desert! We will go on this adventure twice –  from the 1st-9th of December and the 27th of December-4th of January!
Also check out our complete "Activities & Events Calendar" for fall 2018 here!
Your friendly neighbourhood travel guide,
– Leah