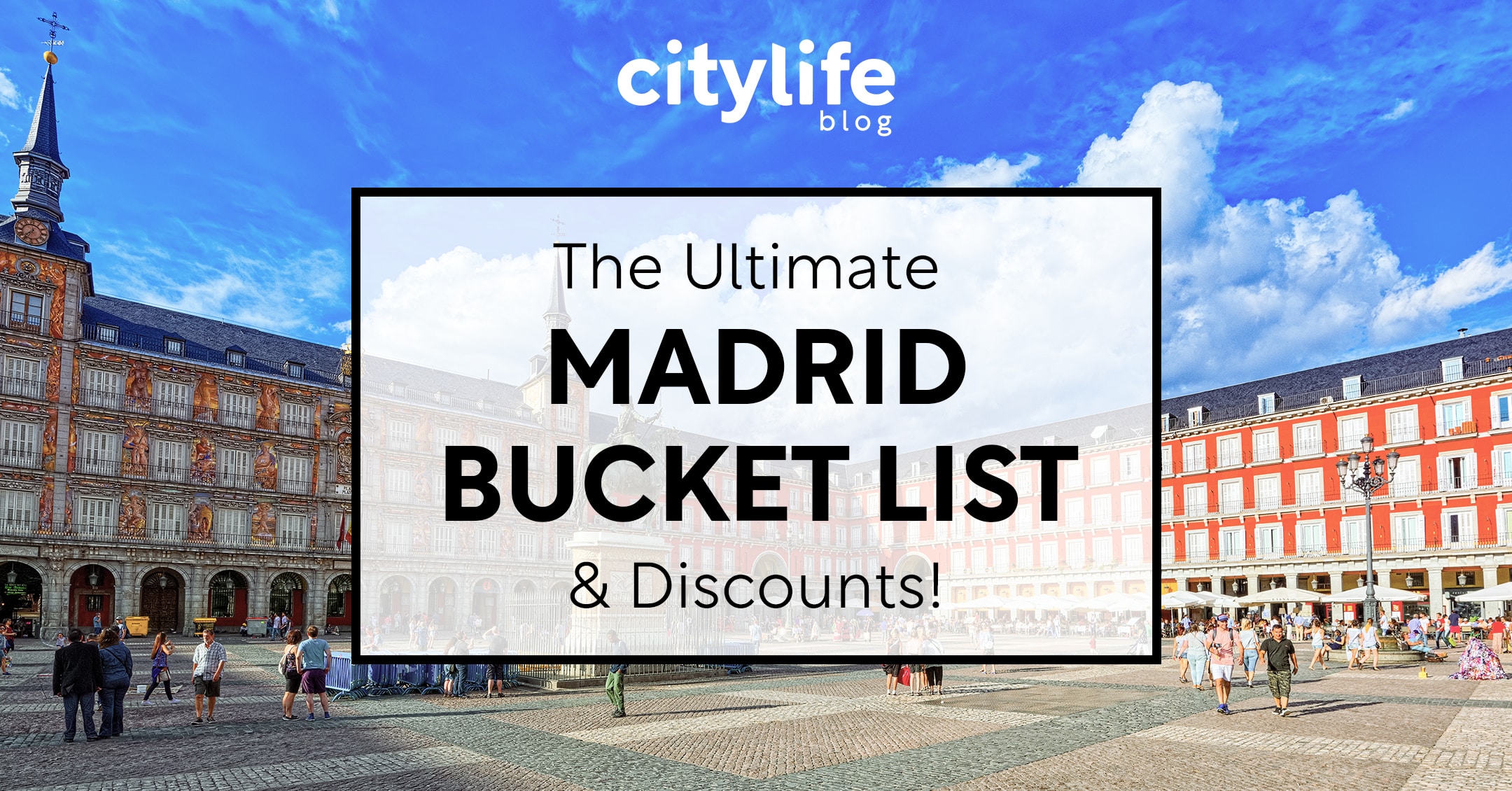 Whether you're coming to Madrid for the long term or just stopping by on vacation, there's a long list of things you simply must see and do while here! It can be difficult to get everything done in time, but we've put together an amazing bucket list to get you started! From checking out the famous sites to living and breathing the fiery Spanish culture, here is our ultimate Madrid Bucket list to ensure you get the most out of this amazing city!
See a Flamenco Show
---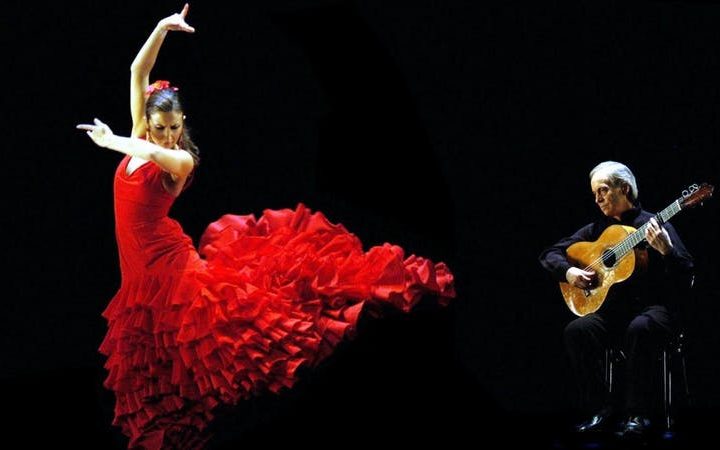 City Card holders will receive 25% off Cueva de Lola Shows & 5€ off Citylife's Flamenco Experience!
A staple for any Madrid bucket list, flamenco lies at the very heart of Spanish culture and you should definitely try seeing a flamenco show in Madrid! The beautiful thing about living in Madrid is that it's home to people from all over Spain. Meaning you can experience all kinds of different flamenco shows from all over the country! For a traditional Flamenco show with tapas and drinks, make sure to visit the beautiful Cueva de Lola!

Visit the Real & Atlético Stadium
---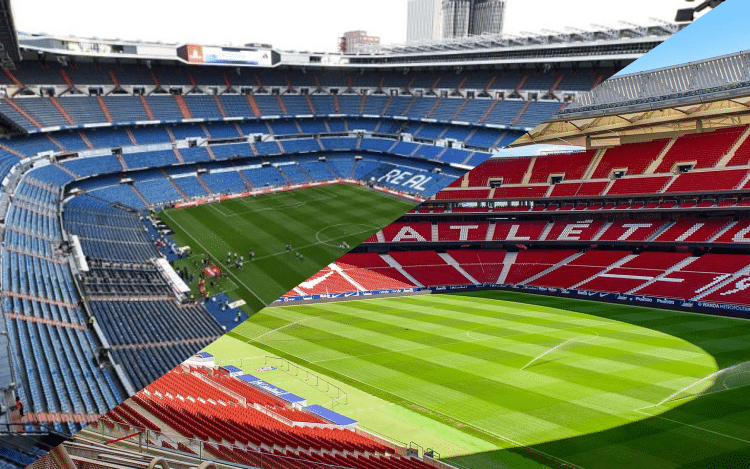 Madrid is a football city! It's home to the best team in the world and to some of the most passionate fans you'll ever meet. You can't come to Madrid without setting foot in at least one of it's amazing stadiums. The Santiago Bernabeu stadium, home to Real Madrid and the Cívitas Metropolitano both have wonderful tours and museums to explore!
Check out all there is to know about sporting events, staying in shape and how you can participate in your favourite sports by reading our Sports in Madrid article!
Learn How to Cook the Spanish Essentials
---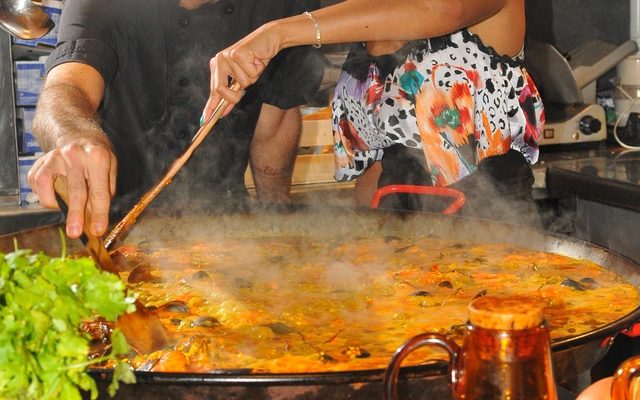 City Card holders will save 10% on cooking classes with the Apetit'Oh cooking school and 5€ off Citylife's Meet & Cook events!
If you're going to go home speaking Spanish and dancing salsa, you might as well bring some Spanish cooking with you! Take a cooking class while you are in Madrid, so you never have to miss your favourite dishes once you're back home. You'll never taste an authentic sangría anywhere else unless you learn the secrets!
Take Advantage of Madrid's Amazing Shopping
---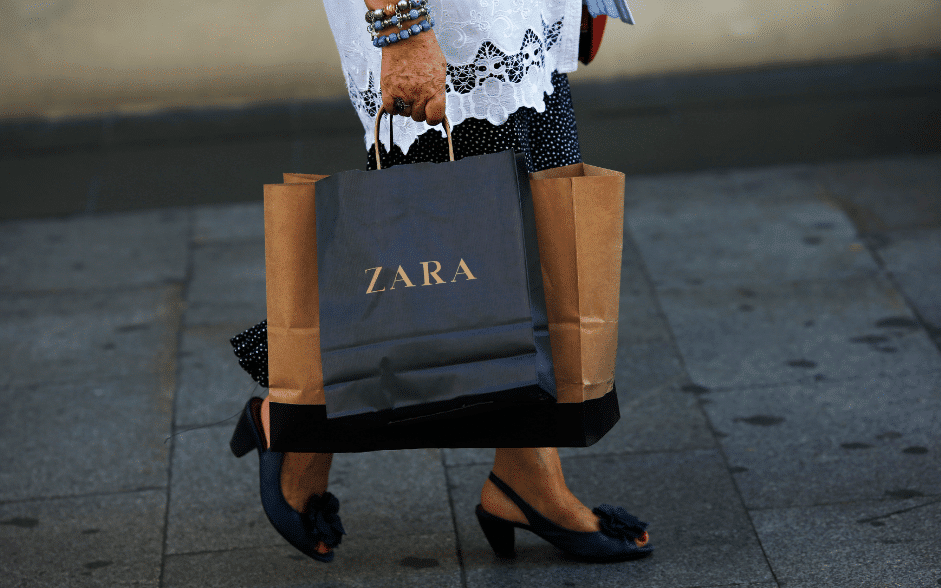 There is some undeniably incredible shopping in Madrid! With stores like Mango, Zara, Stradivarius and El Corte Ingles all coming from Spain and major retailers opening gigantic stores and outlets in the heart of the city every year. Not to mention the famous "rebajas" which come around every season with major discounts across the entire city. You can explore the central hub along Gran Via and Fuencarral, head to the more exclusive area of Serrano and Velazquez or take a trip to the outlet malls just outside of the city centre. Whatever you need, Madrid will have it!
Visit Madrid's Top Museums
---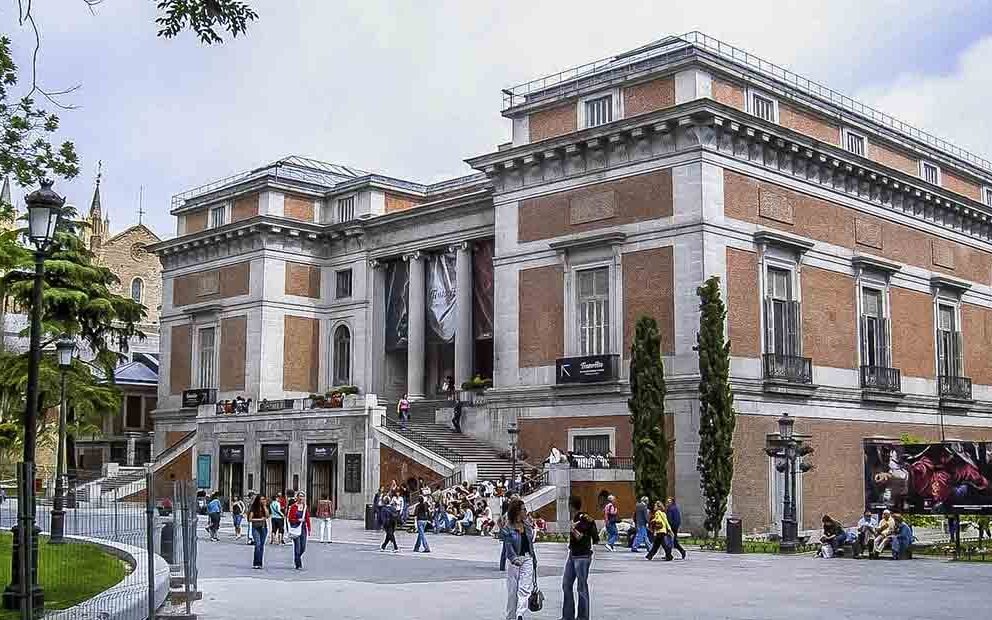 Madrid is home to some of the top museums in the entire country. From famous classics like El Prado, Reina Sofia and the Thyssen to the lesser known Museo Naval and the gorgeous National Library. You don't have to be an art of history junkie to appreciate the amazing items located in all of these spots. Click here for detailed information on Art & Culture in Madrid!
Try a Bocadillo de Calamares in Plaza Mayor
---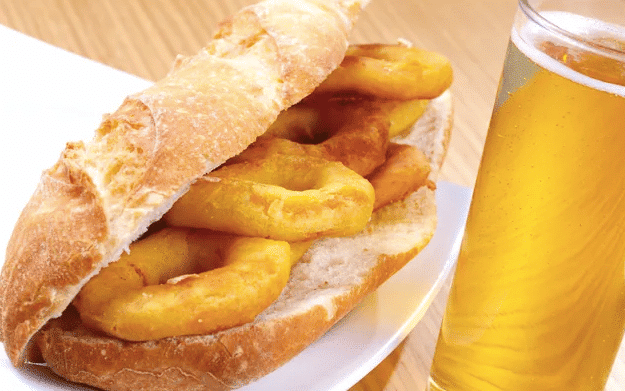 Madrid's Plaza Mayor is famous for many things, but its most popular treat is the unique local favourite – bocadillo de calamares. This simple sandwich is made of baguette bun, with freshly battered squid, mayonnaise and lemon! The bocadillo is often served with a refreshingly cold beer and some patatas bravas on the side. You'll find bars serving bocadillos de calamares all around the Plaza Mayor and packed with locals and tourists alike!
Ride a Bike or Take a Walk Down the Madrid Río
---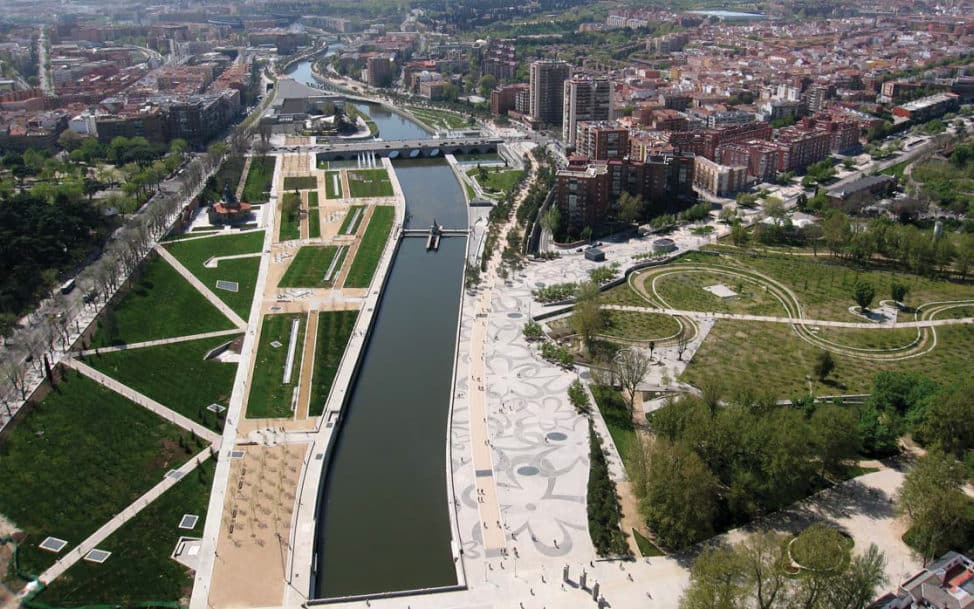 City Card holders will receive 20% off bike rentals with Trixi Bike!
Not always known as a beautiful place to visit, the Madrid Río is quickly becoming one of the gems of the cities. The parks and the trails that are being developed along Madrid's river are stunning and make for a perfect location for a morning stroll of an evening bike ride. In fact, it's one of the locals most favourite spots for running clubs!
Don't forget to explore all of Madrid's beautiful parks and gardens!


Changing of the Guards at the Palacio Real
---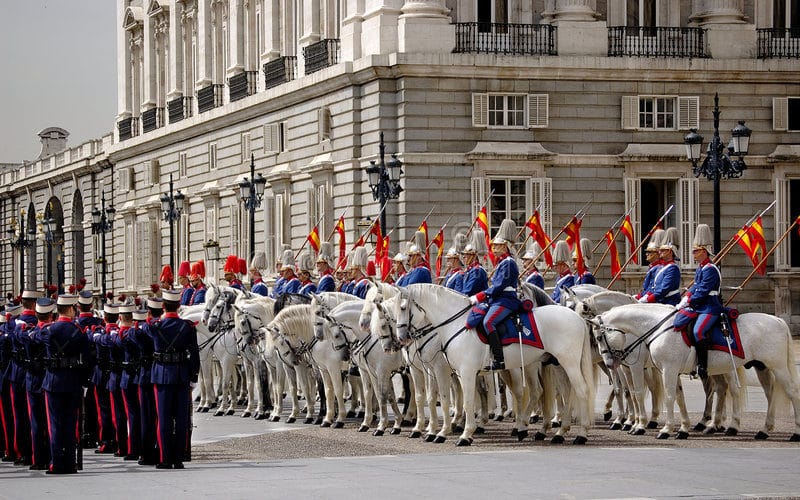 The "Changing of the Guards" ceremony is always a special thing to see wherever you go. Most countries with a royal palace and family has one and they are each unique in reflecting the country's culture. In Spain, they host a small ceremony every Wednesday, but on the first Wednesday of every month visitors can witness the beautiful solemn changing of the guards. With hundreds of horses, a live orchestra and performance!
Party the Night Away at Fucking Monday
---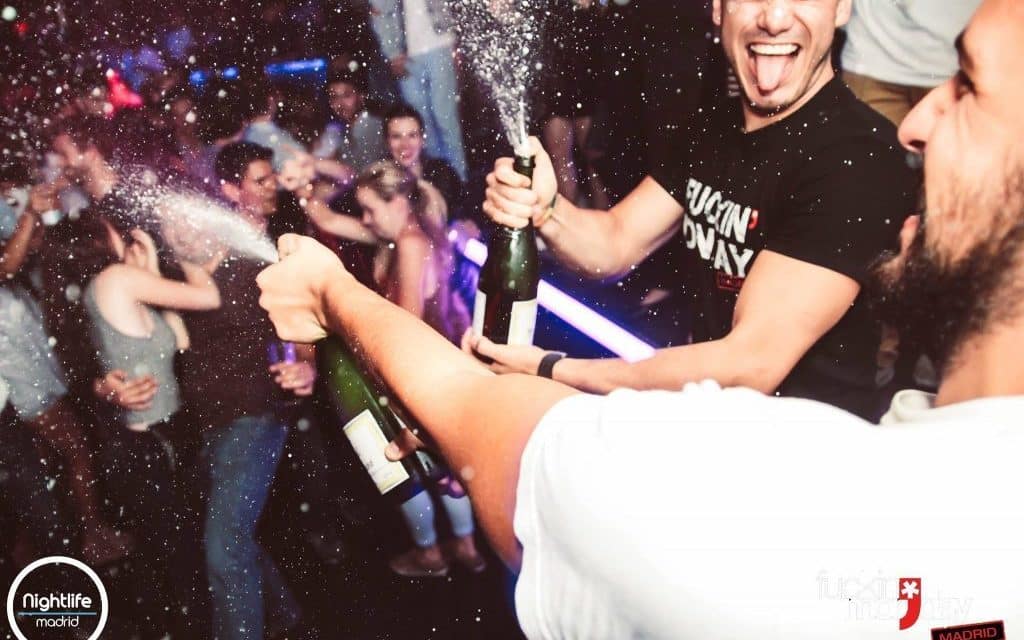 Madrid is city that almost never sleeps! Once you arrive, you'll quickly discover a lot of parties in the city. But there is one that will always reign supreme, and that's the party known as Fucking Monday! This is, without a doubt, the number 1 international student party in the whole city and that's why it's made it on our Madrid bucket list! It will surely become a source of many wild memories for you while in Madrid. Make sure you buy your tickets or reserve your tables in advance so you don't miss out!
Want to explore more of Madrid's epic Nightlife? Check out everything that's going on by visiting the official Nightlife Madrid webpage!
Spend a Sunday at El Rastro
---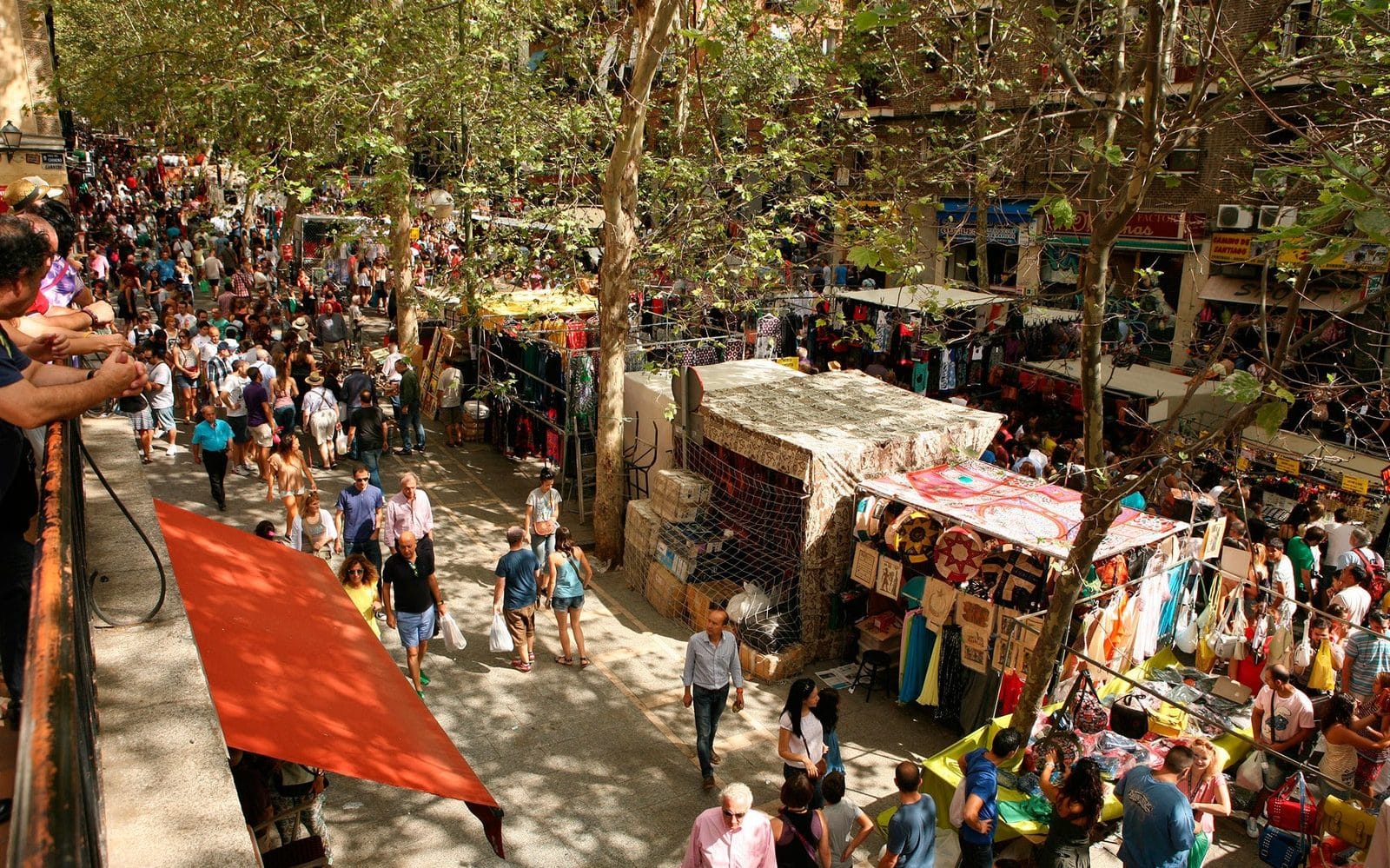 Every Sunday, the main streets of Madrid's barrio La Latina turn in to the largest open air market in Spain! Hundreds (many even thousands) of visitors spend their Sunday morning exploring the streets in search of antiques, clothes, knick knacks and yummy snacks at the famous Rastro!
Learn How to Dance Salsa & Bachata
---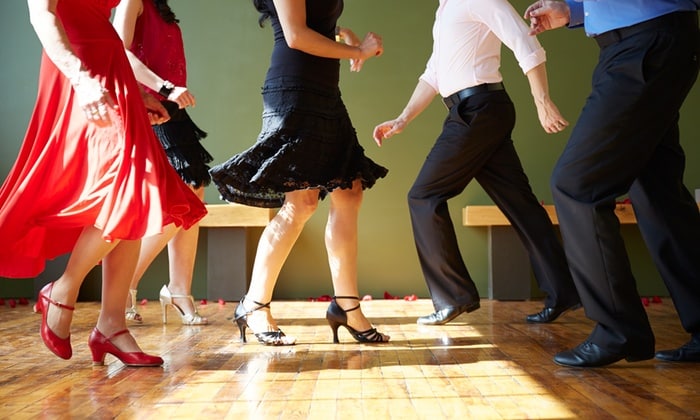 Some say dance is like a language in itself and if that is true then you simply have to learn Salsa and bachata! Spaniards speak through this famous dance and you'll be missing out if you don't try it out. You can take a class, attend a salsa party or practice with your local friends! Enjoy free entry to Meet & Dance every Tuesday with your personal City Card!
Sip a Cocktail on Madrid's Famous Rooftops & Terraces
---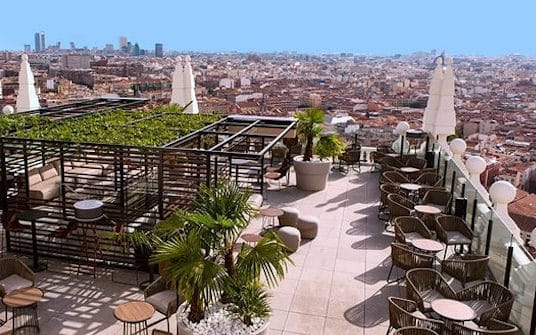 Madrid's city centre is brimming with chic, trendy rooftops terraces that give visitors a bird's eye view of the busy world below. There's so many to choose from, that you'll having trouble picking a favourite! From rooftop bars with 360 degree views and delicious cocktail menus and trendy restaurants overlooking madrid's famous Gran Via to hotel rooftops with pools to keep cool! Madrid's got it all!
If you want to enjoy a little piece of paradise we highly recommend visiting the Bocanegra terrace! It's not a rooftop, but their large garden space is an amazing escape from the busy city around it!
Taste Spain's Incredible Wine
---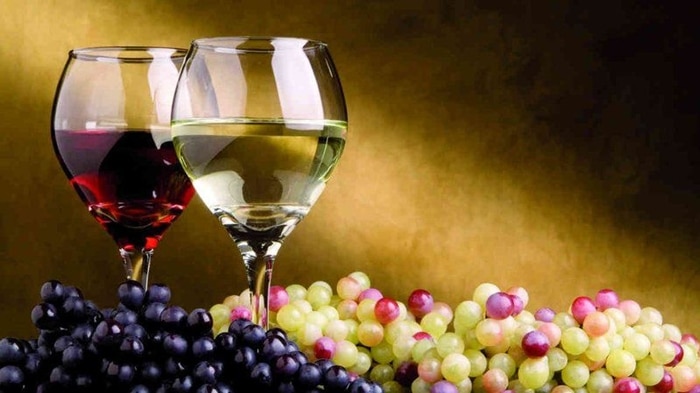 Some of the best wines in the world come from Spain! You'll soon become very familiar with names like Rioja and Ribera, so why not got one step further and learn about the wines themselves? From red to white to cava and more! To taste some of Spain's top wines, we recommend partaking in a wine tasting session at Bodega de los Reyes.
Witness the Famous Sunset at Templo de Debod
---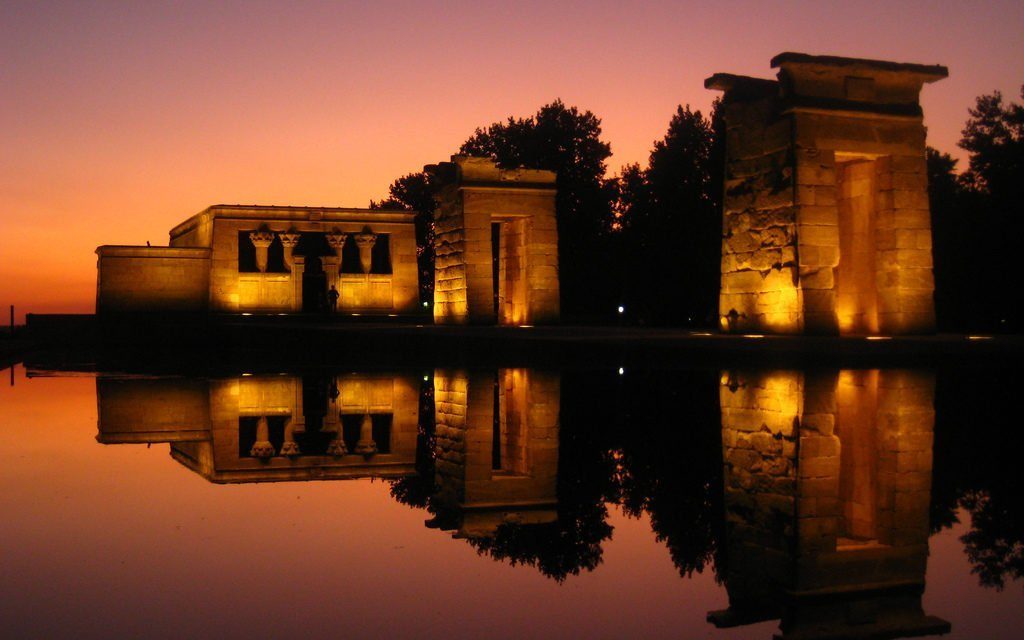 This one is a hidden treasure, and therefore deserves it's spot on our Madrid bucket list! There is a famous saying here in Madrid, "De Madrid al Cielo". It means that once you see Madrid, heaven is the next best thing. And boy is that true of Madrid's sky! Whether it's watching the stunning sunrise at the Plaza de Ventas, or the breathtaking sunset at the Templo de Debod, there is something to be said about Madrid's sky!
---
Tour Madrid via Segway
---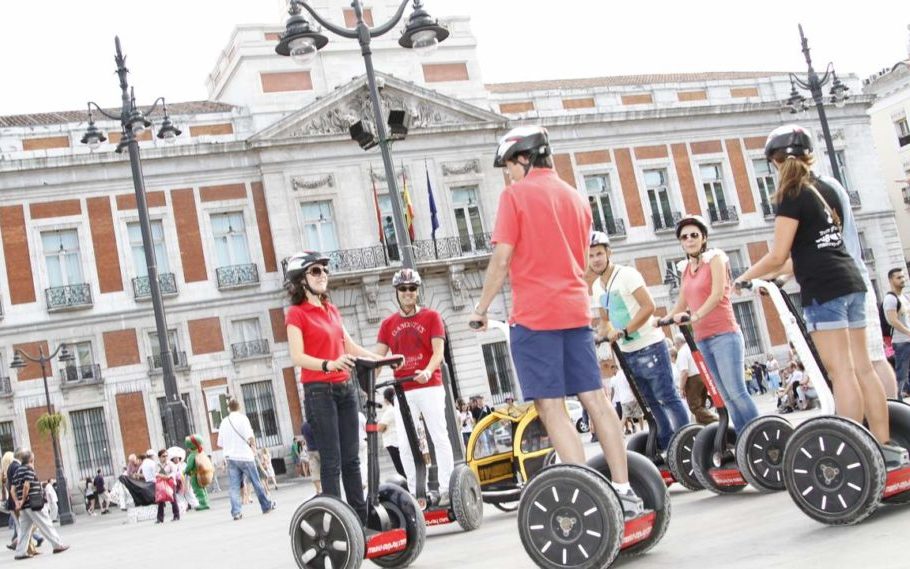 Informative and fun! Tour Madrid's city centre by Segway and see more of the city in one afternoon than you ever would on foot! Most tours last around 90 minutes and take you to all the top sites in centre like Sol, Plaza de España, Plaza Mayor, the palace and more!


Picnic in Retiro Park
---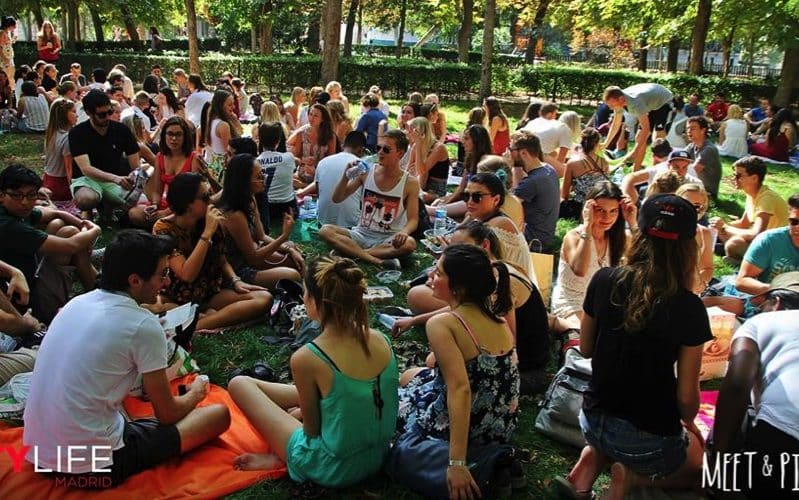 Parque Retiro is Madrid's version of Central Park. It a gorgeous area filled with gardens, small forests, hiking paths, fountains and even a lake or two! It's essential to spend an afternoon having a picnic in the park, at least once! So pack you blanket, some bread and a bottle of tinto de verano and get started!
Keep an eye on our activities calendar! When the weather gets warmer, we will host an international picnic in Retiro Park!
Eat Churros con Chocolate at San Ginés
---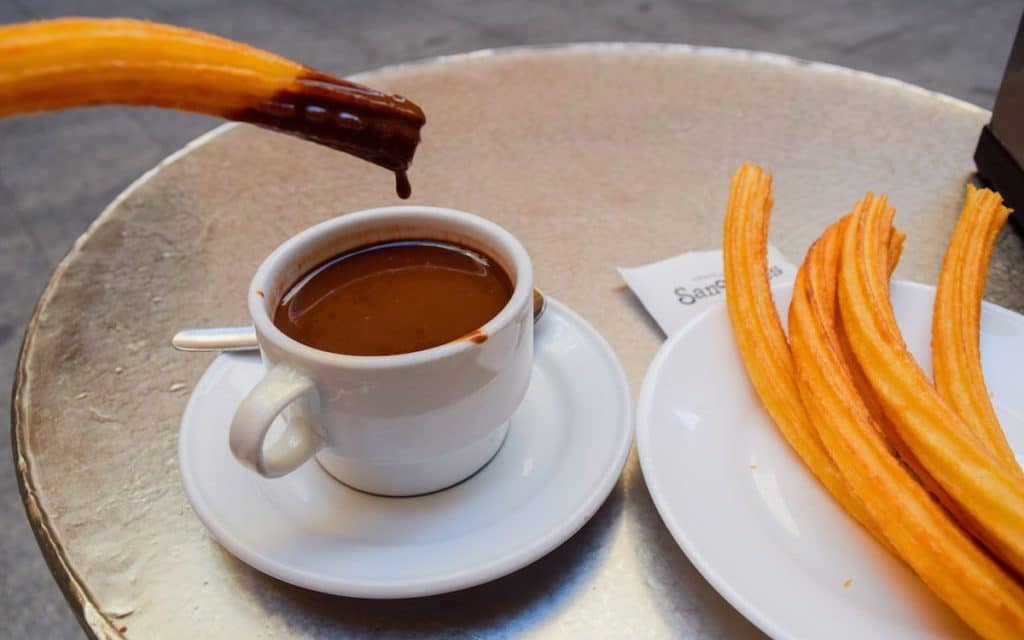 Churros con chocolate are a staple on the Spanish menu and you've got to try it at least once! But not all churros are made equal. You've got to head to the historic and iconic San Ginés chocolatería located between Sol and Plaza Opera if you want to truly check churros of your Madrid bucket list!
Eat Delicious Tapas
---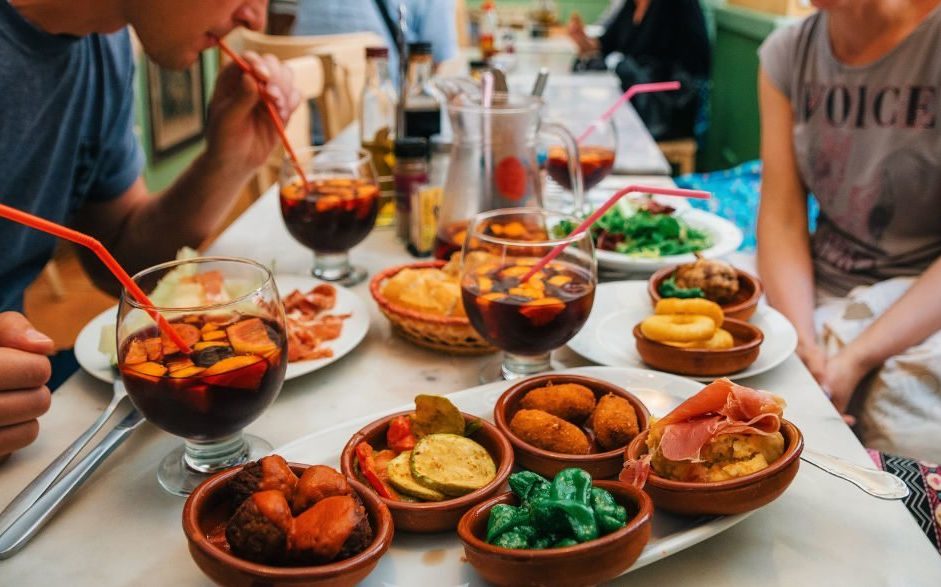 Tapas are a food lover's dream. Mostly because you get to try so many different things at once! Dive into local cuisine while adopting the Spanish tradition of sharing multiple plates with your friends. A typically tapas experience includes a cold beverage paired with multiple plates of greasy, delicious dishes like patatas bravas, calamares, croquetas and more! Make sure you try them all before your time in Spain in over!
Sample delicious tapas while exploring the city by visiting the many incredible Markets in Madrid, like Mercado San Miguel and Mercado Ildefonso!
Enjoy an afternoon Meal at the Lake in Casa de Campo
---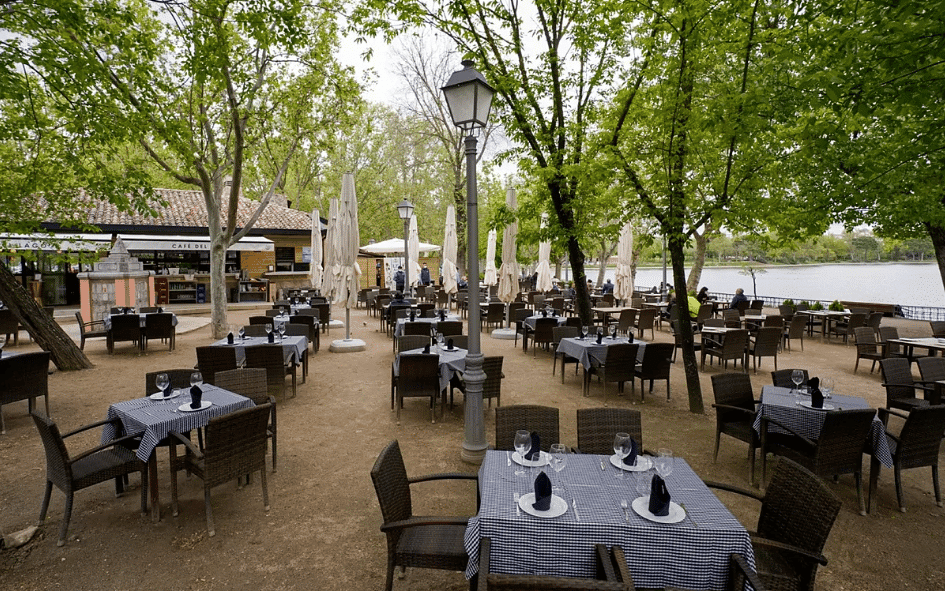 The lake at Madrid's Casa de Campo is a local hot spot for afternoon strolls and long weekend lunches. With walking trails, boat rentals, tennis courts and picnic spots, the area is just perfect for an easy breezy afternoon. The highlight of the area is the many restaurants, with indoor and outdoor seating distributed around the lake. The picturesque terraces, shaded by the park's beautiful trees overlooking the lake, make for the best escape from Madrid's hectic city life! Just make sure you make a reservation if you want a guaranteed table!
Eat at the World's Oldest Restaurant
---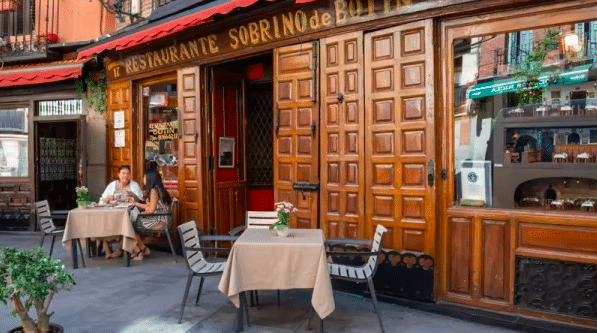 According the Guiness Book of World Records, El Botín is the oldest continuously running restaurant in the world! Located right off of Plaza Mayor in a tradition Spanish "cueva", El Botín serves the most traditional Castilian cuisine, like suckling pig and roasted lamb. If you're looking for a unique and traditional experience, make sure you make a reservation at this historic spot.
Practice & Learn Spanish
---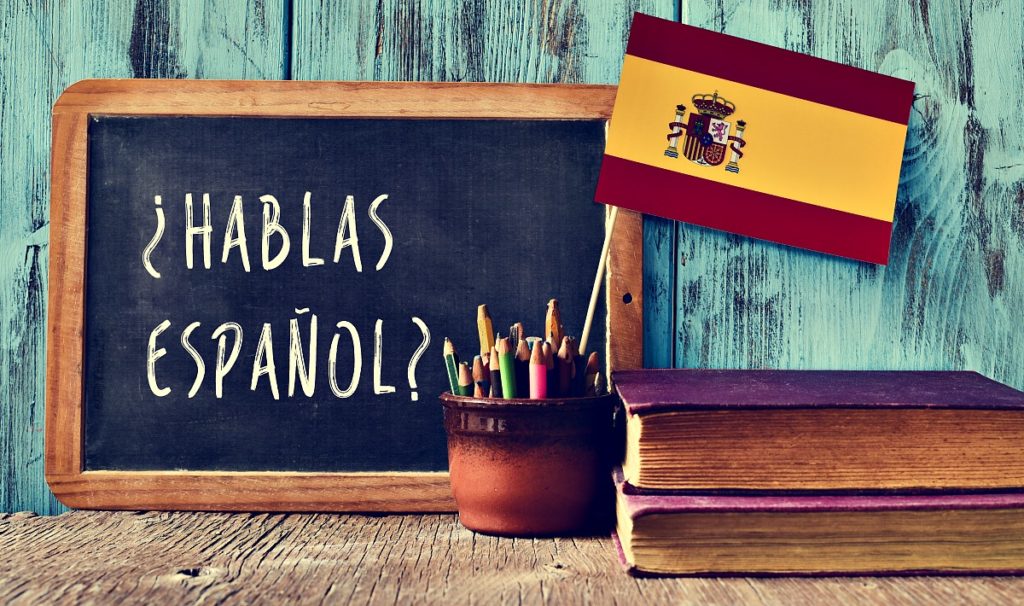 City Card holders will receive up to 15% off at several language schools in Madrid!
Learning the language of the country you live in – even just a few words – is an integral part to integrating into a new culture. There are various ways you can approach learning Spanish during your time in Madrid. Like taking classes or diving right in with the locals. One great way is to stop by a language exchange where you can meet all sorts of new and interesting people in an inviting and fun atmosphere!
Make sure you stop by Madrid's hottest bar, Calle 365 for our weekly Meet & Speak International Language Exchange!
---
And that's the end of our epic Madrid bucket list! What do you think about our choices? If you think we missed something, comment below and tell us what are your favourite Madrid must-dos! Make sure to keep up with everything we have going on by checking out our activities calendar and our trips calendar!
---