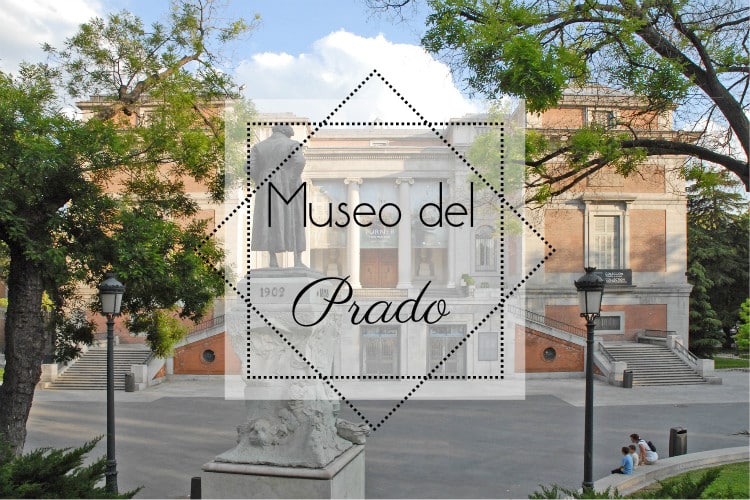 Even if you are not familiar with Madrid, you have probably heard of the Museo del Prado. It is the one of the most famous and important museums in the world located on the amazing Paseo del Arte, with over 8,000 paintings in its full collection! The Prado is also one of the oldest established museums in Madrid. It was officially inaugurated by King Ferdinand VII in 1819 as the Museo Real de Pintura y Escultura (Royal Museum of Painting and Sculpture). Under the direction of Queen Isabella II, the museum was renamed Museo del Prado and converted to a national museum of mostly European art. Today, it houses one of the most impressive collections of European art from as far back as the 12th century up until the 19th century.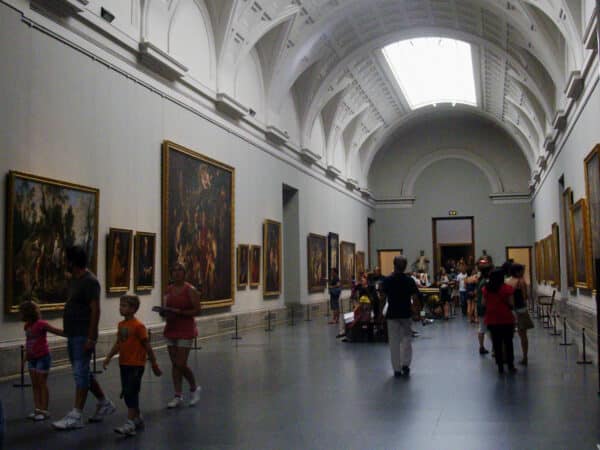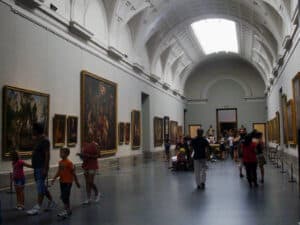 Although only one seventh of the collection is displayed in the museum at any given time, you can still spend an entire day in the Prado and not see everything! You can experience the dark and tortured nature of Francisco de Goya's Black Paintings. You can view the brilliant religious scenes painted by El Greco. Finally, you can stroll through rooms of royal portraits and finish with arguably the most famous painting in the museum,Las Meninas by Diego Velazquez. If you want to try something new, you can look at the museum's vast collection of sculptures and drawings that are dispersed throughout the entire building!
The Prado Museum (Calle Ruiz de Alarcón 23 – Metro: Banco de España) is open Monday through Saturday from 10h to 20h, and Sunday from 10h to 19h. General admission is 14 Euros, but is FREE for any student between the ages of 18-25! You must present a valid student ID. If you are interested in two of the other famous art museums in Madrid, the Reina Sofia and the Thyssen-Bornemisza, you can purchase an abono, valid for one visit to all three museums for 27,70 euros. If you are staying in Madrid for a longer period time, you can purchase an Abono Anual de los Museos Estateles which grants free entry to over 20 national museums for 36,06 euros.
Reminder: Opening hours and admission fees are subject to change, so please always check the official webpage before going.
Would you like to discover more exhibitions, galleries & museums in Madrid? Then check out our main articles "Enjoy Art & Culture for free in Madrid" and "Madrid's Hidden Treasures". And don't forget to explore some culture either on one of our many free guided tours or on your own. Enjoy!
– Lydia