Have you ever wondered how we've developed into the super connected society that we live in today? Ever wanted to walk on Mars? Have you tried Virtual Reality simulators yet? You must check out the Espacio Fundación Telefónica in Madrid!
Located just off of Gran Vía on Calle Fuencarral, the Espacio is an incredible, modern space funded by the Fundación Telefónica. It is situated in a century old building, the first skyscraper in Europe, where King Alfonso XIII made the first transatlantic phone call in 1928! The Espacio was opened in 2012, as the latest modern improvement to the building. It was started due to the Fundación's quest to educate people about innovative creation and integration of technology and society. There are large exhibition halls, small, state of the art classroom for private workshops, and larger lecture halls.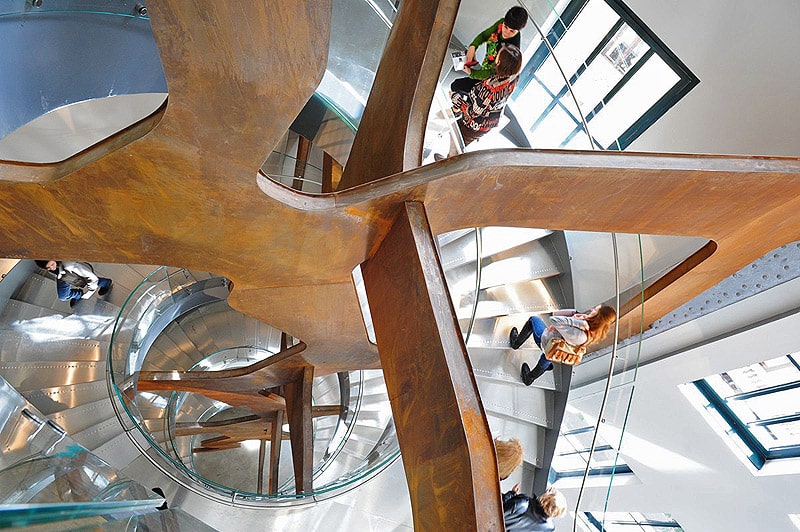 Right now, the Espacio features three main exhibits, one about Norman Foster, one of the most prominent architects of the past half century, one about the history of telecommunications since the early 20th century, as well as a brand new exhibit: Mars, the Conquest of a Dream. All three are must see exhibits, full of interactive activities and tons of cool content. The Espacio also features a new Virtual Reality center, where you can get lost in all of the latest VR technology. This section requires a prior appointment however, which you can schedule here. Did I mention that this is all free? You're in luck, because we at Citylife will be going and exploring two of the awesome exhibits, complete with free guided tours! Check out the events soon, can't wait to see you there!
– Brian