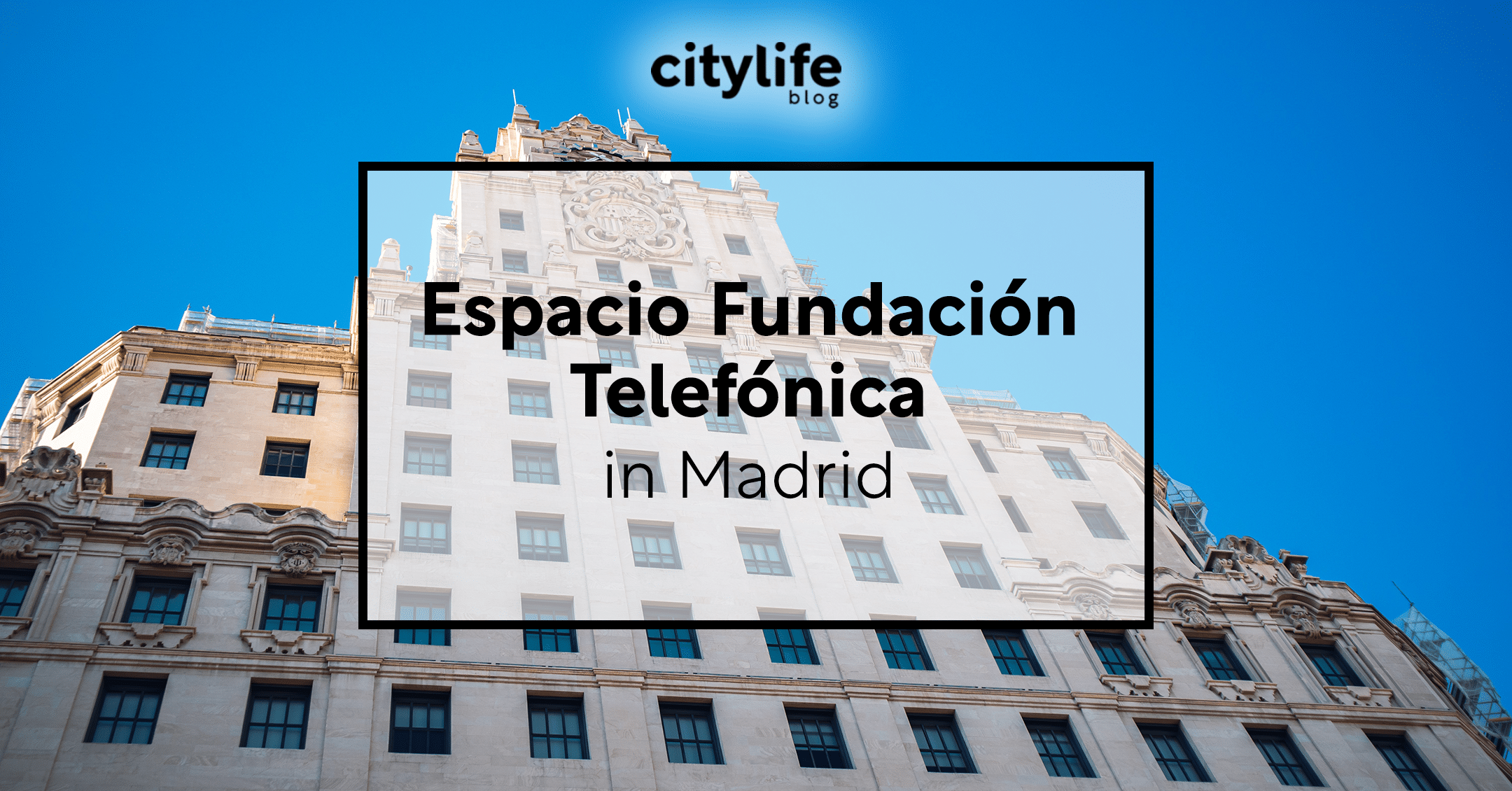 Located just off of Gran Vía on Calle Fuencarral, This building was the first skyscraper in Europe and is situated in a century-old building. Additionally, it was where King Alfonso XIII made the first transatlantic phone call in 1928! The Espacio Telefónica was opened in 2012, as the latest modern improvement to the building. It was started due to the Fundación's quest to educate people about innovative creation and integration of technology and society. There are large exhibition halls, small, state of the art classroom for private workshops, and larger lecture halls.
If you want to learn more about Madrid's awesome art and culture scene, take a look at our section dedicated to Madrid's museums and exhibitions! Additionally, find out how you can enjoy Madrid's art and culture for free!
Visiting Information
---
If you plan on visiting the Espacio Telefónica in Madrid this section will help you get there effortlessly. Furthermore, you can find additional information here.
Visiting Hours
From Tuesday – Sunday
12:00 – 20:00
Price
Entry to the Espacio Telefónica is completely free, but you must reserve a ticket in advance. You can reserve tickets on their official website here.
---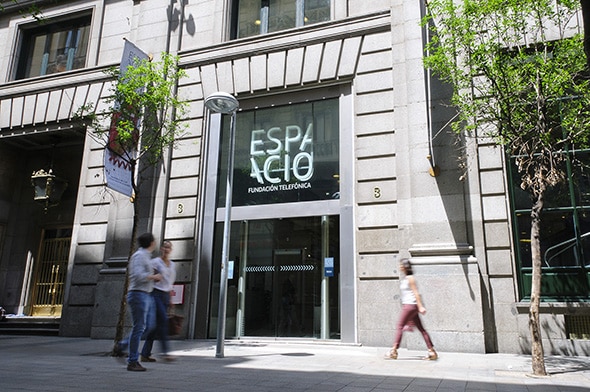 Espacio Telefónica Address
C/ Fuencarral, 3, 28004 Madrid
You can easily access this space by the metro. The easiest way is to get off at Gran Vía (L1, L5) and follow the signs until you get to the beginning of Calle Fuencarral.
What to See in Espacio Telefónica
---
The exhibition space at Espacio Telefónica holds permanent exhibitions as well as more temporary exhibitions which change every few months with displays of works of digital culture, art and knowledge. To find out what's exhibitions are coming up, click here.
Telecommunications Exhibition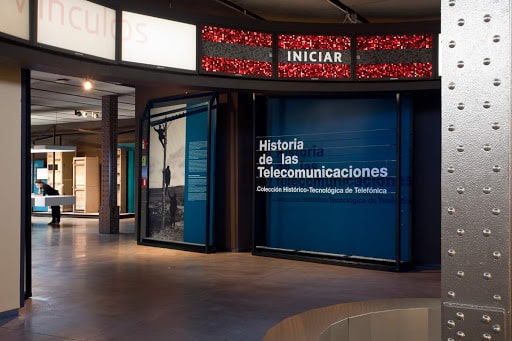 A good way to start your visit is by checking out their permanent exhibition called History of Telecommunications. Since 2016, this fascinating exhibit has provided information on the evolution of telecommunications with a particular emphasis on telephony in Spain. The exhibit showcases items like telegraphs and state-of-the-art mobile phones, which show the reality of how telecommunications have advanced throughout history since their beginning. These days we enjoy instantaneous, constant and global communications so it's great to see and understand where it all started!
Instagrammers' Gallery Exhibition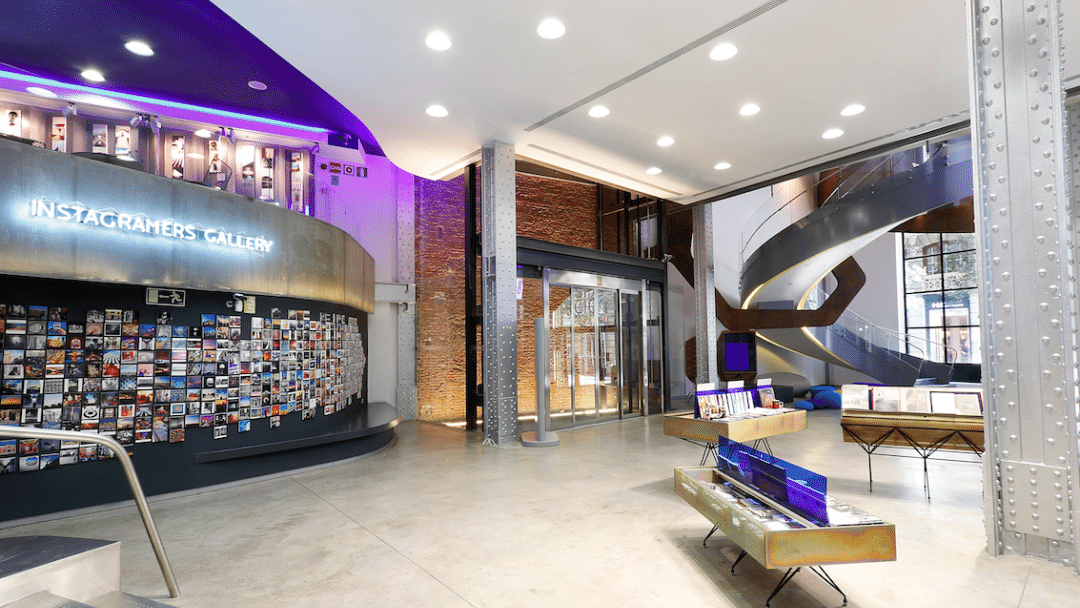 With this instagrammer's gallery boasting the title of the only permanent exhibition in the world dedicated to visual trends, it is sure to impress you. This permanent exhibition acts as a moment to appreciate the opportunities that technology brings to the world of photography and its spread on social networks. The exhibition consists of more than 200 photos that cover five continents and different kind of styles. Being located in the coffeehouse part of the building, this exhibition is perfect for browsing the impressive images while sipping a warm coffee!
---