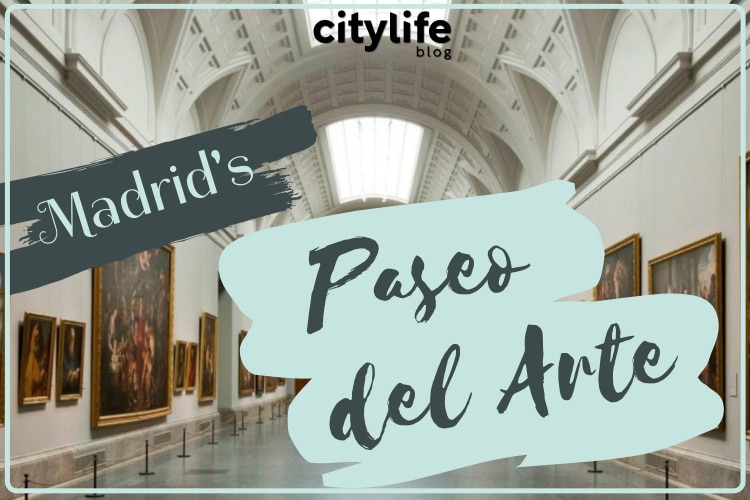 Madrid's avenue of art is great for anyone to easily access some of art history's greatest masters at the Prado Museum, Thyssen-Bornemisza, the Museo Centro de Arte Reina Sofia, Caixa Forum and the Museo Naval, all located in a beautiful and symbolic area of Madrid, the Paseo del Prado! Students can usually visit these places for free with a student ID, we recommend however, that you always check the exact free visiting hours for students online! Alternatively you can buy different so called "Abonos", a special voucher allowing you to visit all of the top 3 art museums in the city any time during the year!
Would you like to discover more exhibitions, galleries & museums in Madrid? Then check out our article "Enjoy Art & Culture for free in Madrid" and explore some culture either on one of our many free guided tours or on your own. Enjoy!
---
Prado Museum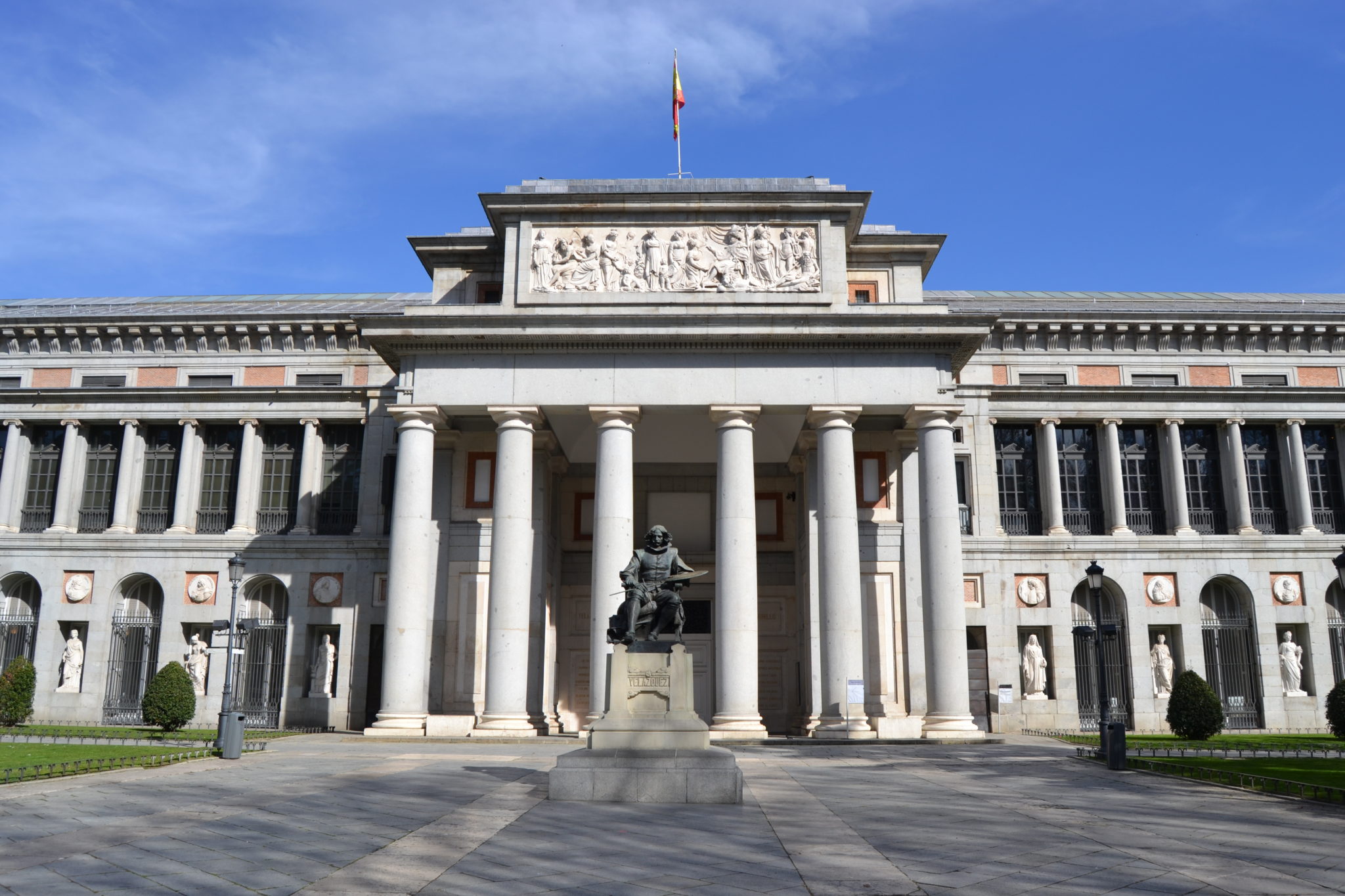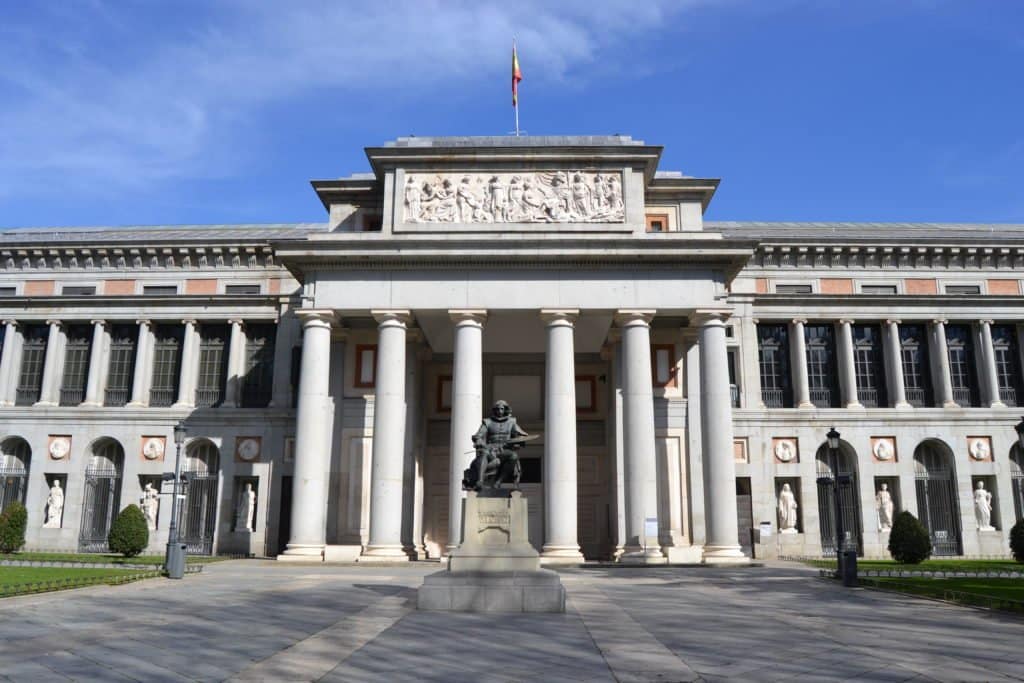 El Prado is regarded as one of the most important museums in Europe and worldwide. The collection includes sculptures, drawings, and famous paintings from artist like Velazquez, Goya, and Bosch, just to name a few. Dont miss, perhaps the collection's most famous painting, Velazquez's "Las Meninas," showing princess Margarita and her two "Maids" as well as the artist himself with paintbrush and palette in hand. What's more, Prado has the largest and most valuable collection of Spanish paintings in the world!
Thyssen-Bornemisza Museum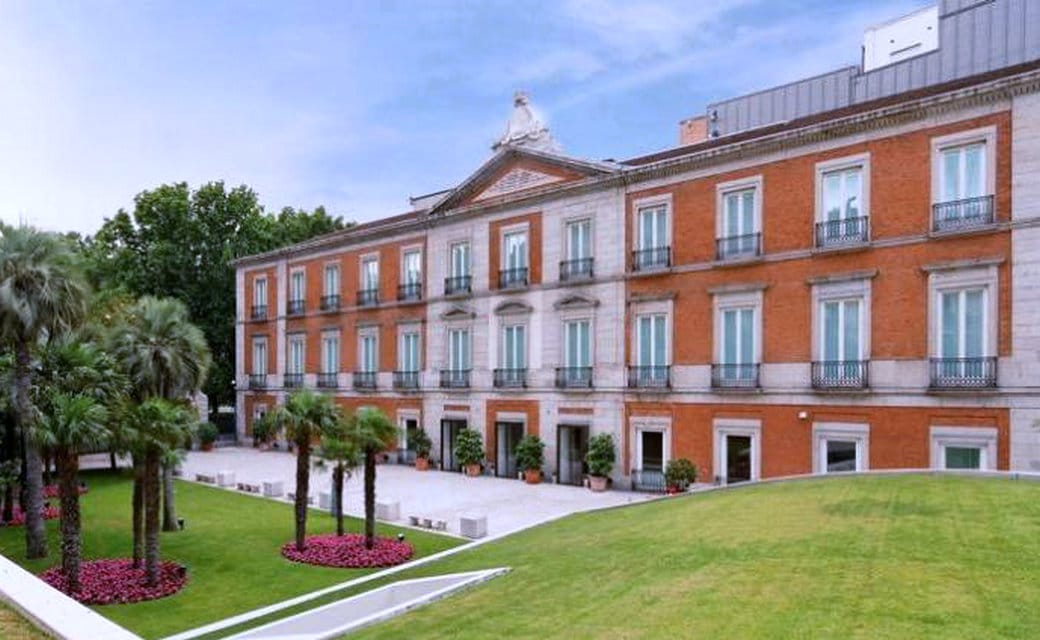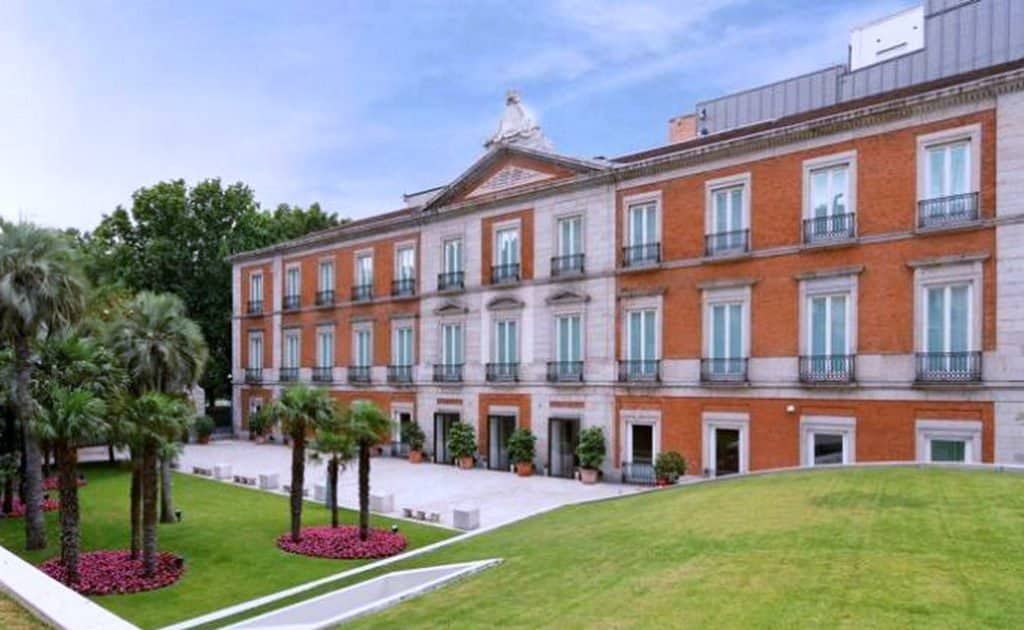 Occupying a mansion from 1806, the Thyssen museum consists of over 800 paintings. Originally a private collection of Baron Hans Heinrich, Thyssen-Bornemisza's collection is available for your artistic viewing pleasure. Here we can find exhibits spanning from the 13th century to the present day, and thus follow the most important trends and movements in art over the last few hundred years.
Reina Sofia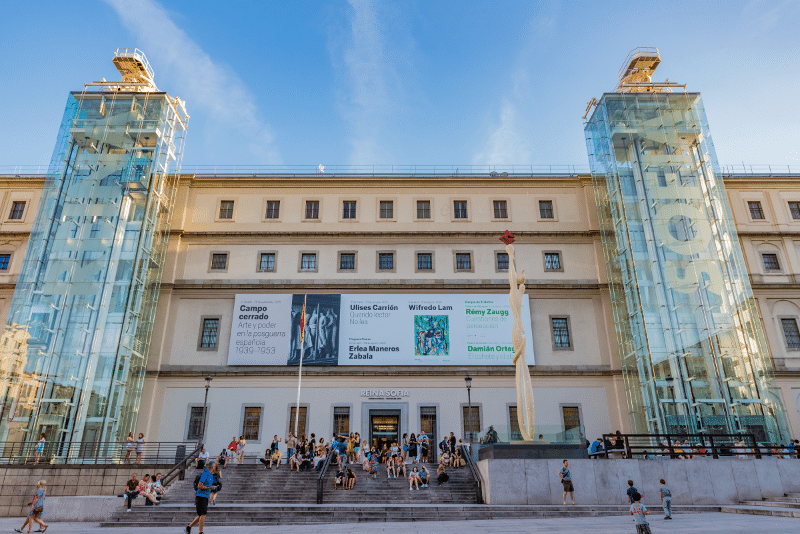 The Reina Sofia is Spain's national museum known on an international scale for contemporary art, as well as for housing excellent collections of Spain's two greatest 20th century masters: Pablo Picasso and Salvador Dali. Along with these collections, don't miss out on the many exhibitions, workshops and activities or simply enjoying a drink in the newly extended building!
Caixa Forum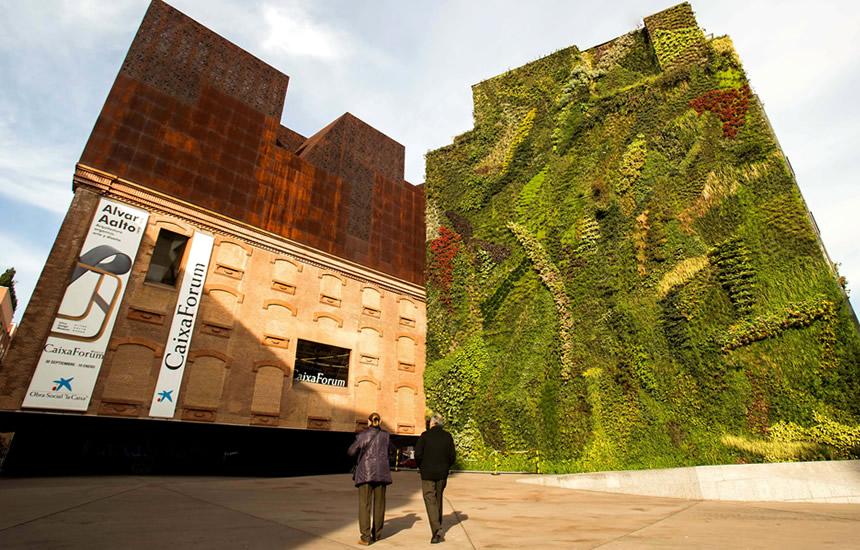 Caixa Forum new cultural space that once served as the electrical center that played a huge role in the development of Madrid. This building has been redesigned by Swiss architects as a social and cultural center. With the first vertical hanging garden in Madrid, it extends more than 20 meters high and its 15,000 plants of 250 species makes it difficult to miss. Now this center produces a different type of energy, it brings to life different art exhibitions, concerts, poetry readings and much more!
Museo Naval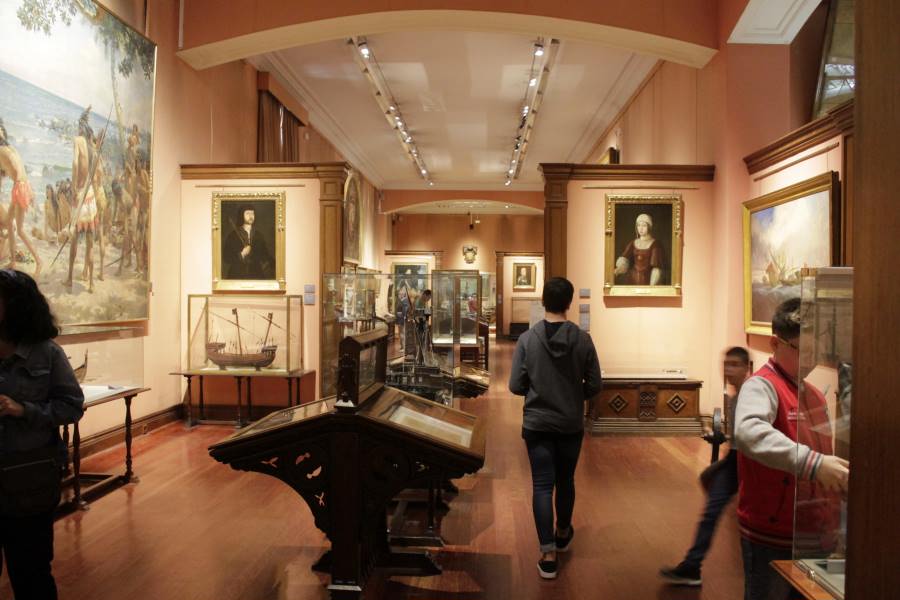 There was once a time when the Spanish Navy was the best and most powerful force in the world. The Spanish Armada has been responsible for many groundbreaking discoveries, battles and navigational achievements. Not to mention, some of the world's most famous explorers, captains and crews came from Spain! So, with that being said, you should definitely visit Madrid's Naval Museum. Not only will you see some amazing artifacts collected from ancient shipwrecks, you will also be taken on a journey through time from the first ships and tactics of the Spanish Navy all the way through to modern day Marine Armed Forces.
---