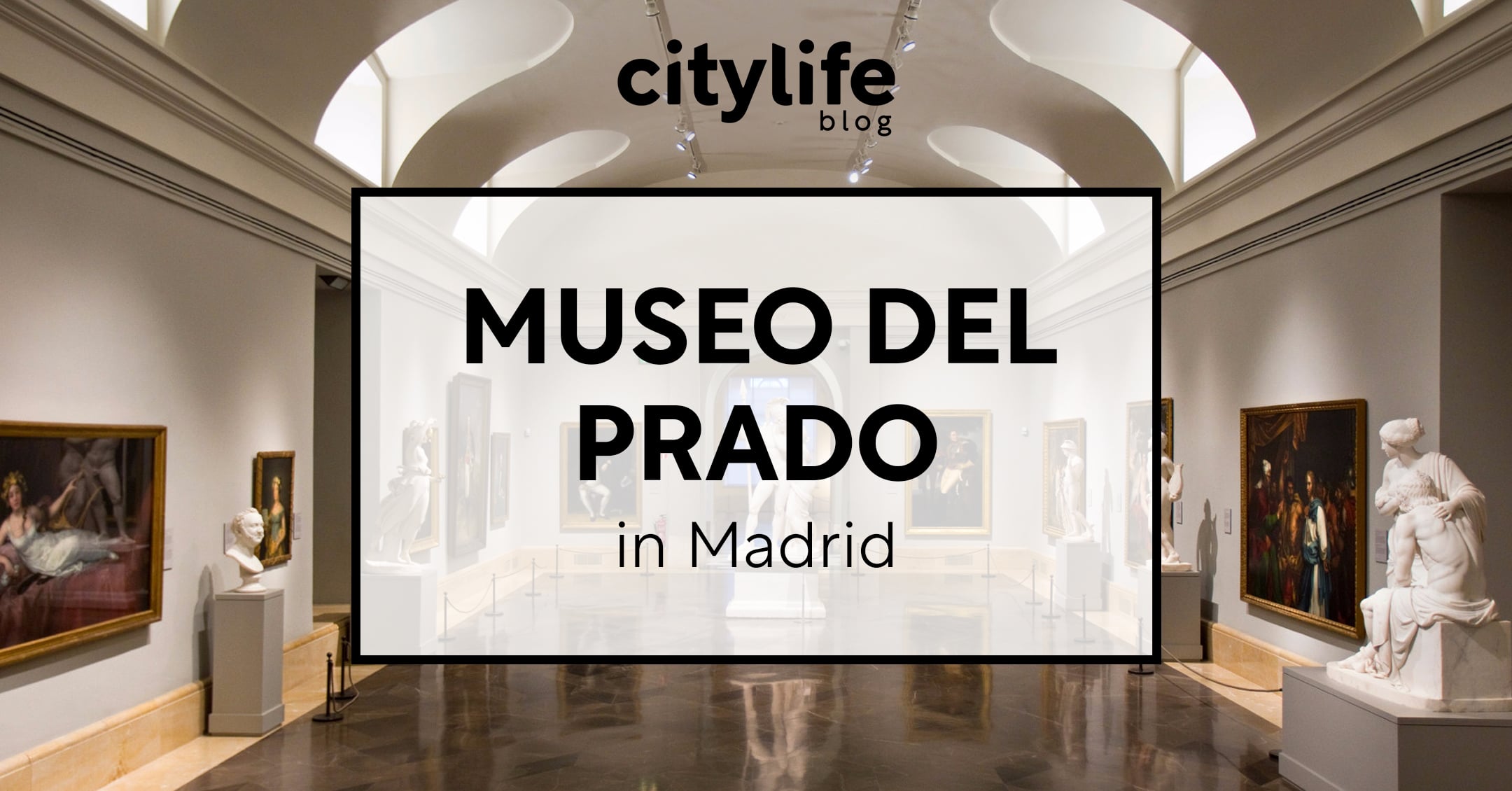 Even if you are new to the city, you have probably heard of the Prado Museum in Madrid (or the Museo del Prado). It is the one of the most famous and important museums in the world located on the amazing Paseo del Arte, with over 8,000 paintings in its full collection! Although only one seventh of the collection is displayed in the museum at any given time, you can still spend an entire day in the Prado and not see everything! You can experience the dark and tortured nature of Francisco de Goya's Black Paintings, view the brilliant religious scenes painted by El Greco or pass through rooms with infamous royal portraits on display, including Las Meninas by Diego Velazquez. If you want to try something new, you can look at the Prado Museum's vast collection of sculptures and drawings, dispersed throughout the entire building.
If you're looking to delve deeper into Madrid's arts and culture scene, check out our article on the city's most notable museums and exhibitions and find out how you can enjoy local art for free. For more of our recommendations regarding local museums and ticket purchases, check out our articles about the famous Paseo del Arte and Madrid's Hidden Treasures.
About the Prado Museum
---
The Prado is one of the oldest established museums in Madrid. It was officially inaugurated by King Ferdinand VII in 1819 as the Museo Real de Pintura y Escultura (Royal Museum of Painting and Sculpture). Under the direction of Queen Isabella II, the museum was renamed Museo del Prado and converted to a national museum of mostly European art. Today, it houses one of the most impressive collections of European art from as far back as the 12th century up until the 19th century.
Equally as entertaining as the timeless masterpieces housed in the Prado is the museum's backyard, the beautifully kept Royal Botanic Gardens. After your Prado visit, grab a coffee and walk around the grounds or pass through on your jogging route!
Visiting Information
---
To make your visit to the Prado Museum as smooth as possible, check out the following details on the museum's hours of operation and ticket prices. Find additional visiting information here.
Visiting Hours
Monday – Saturday: 10:00am – 8:00pm
Sundays and public holidays: 10:00am – 7:00pm
Price
General admission is 15 euros, but tickets are free for students between the ages of 18-25 with a valid student ID. The Museo also has free admission hours Monday through Saturday between 6:00pm and 8:00pm and Sundays and public holidays between 5:00pm and 7:00pm.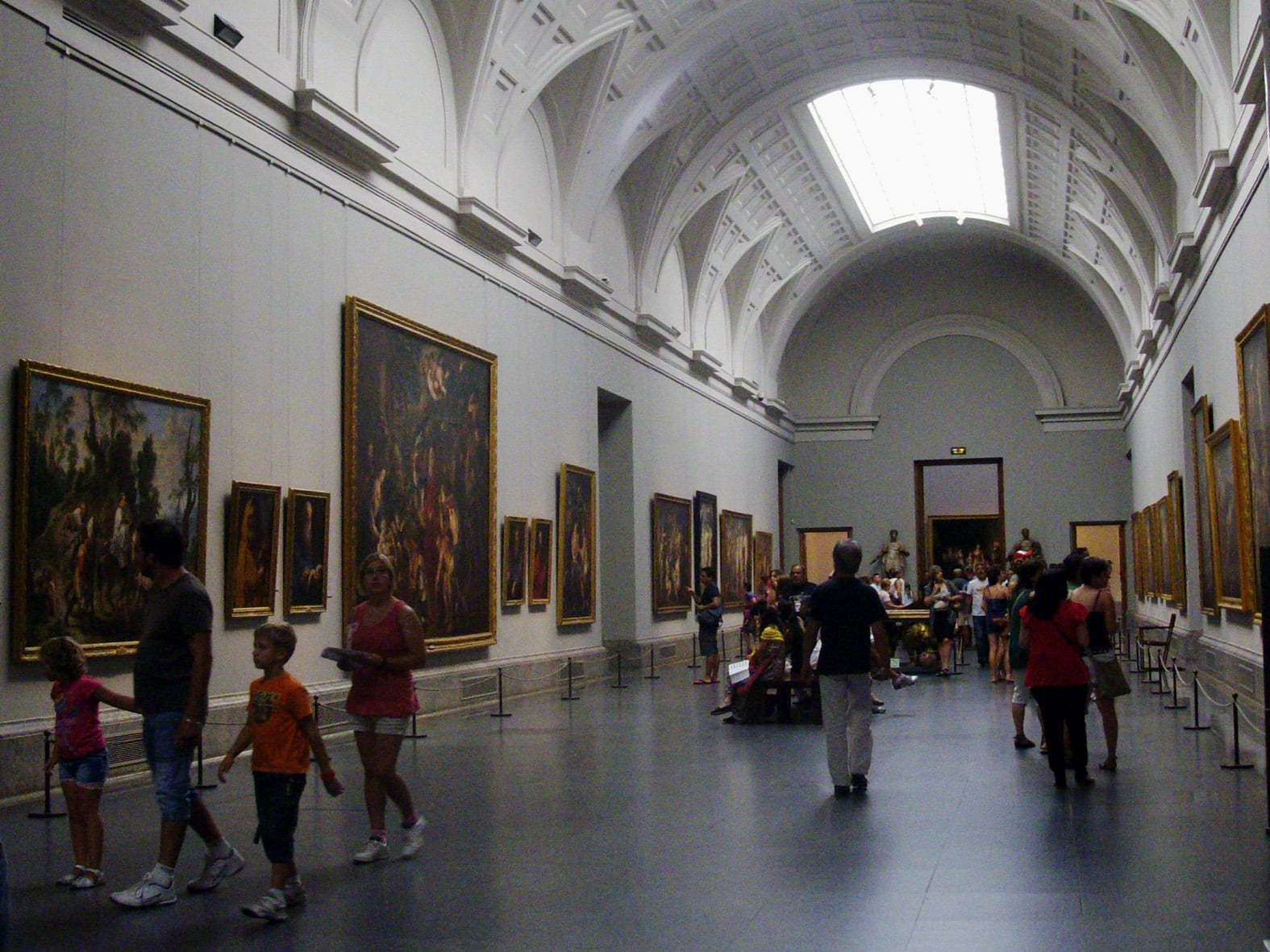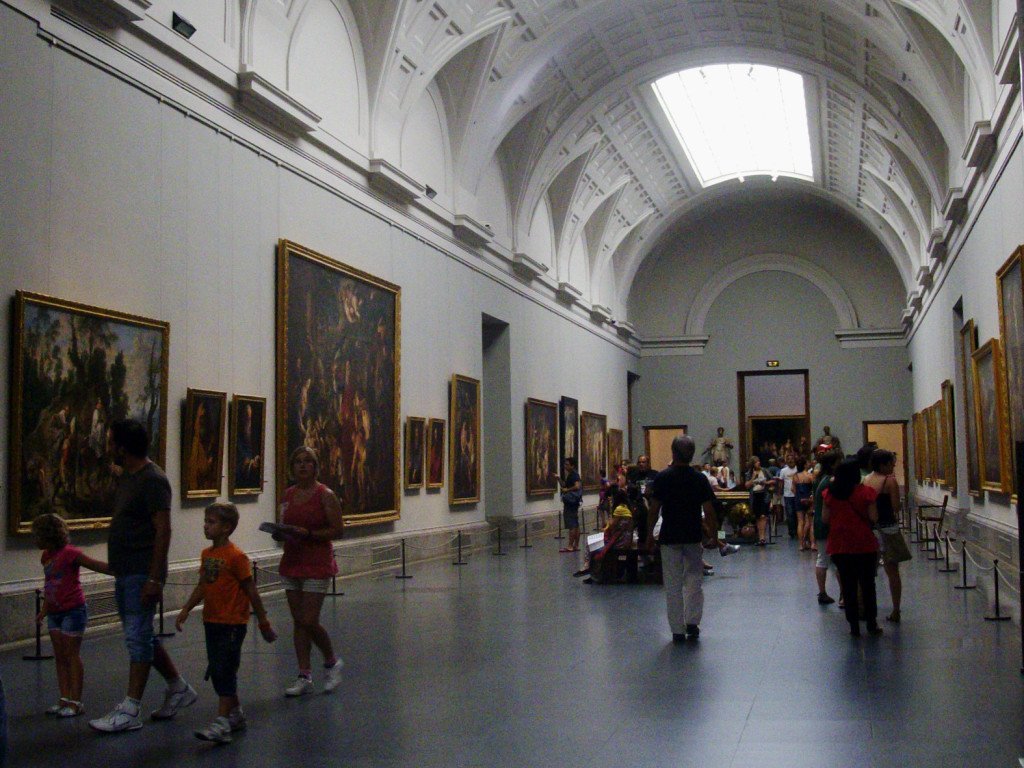 If you're interested in two of the other famous art museums in Madrid, the Reina Sofia or the Thyssen-Bornemisza, you can purchase an abono, valid for one visit to all three museums for a 20% discount on each entrance ticket. If you're planning to stay in Madrid for a longer period of time, you can purchase an Abono Anual de los Museos Estateles which grants free entry to over 20 national museums for 36,06 euros.
Reminder: Opening hours and admissions fees are subject to change, so please always check the official webpage before going.
Prado Museum Address
Calle Ruiz de Alarcón, 23
Metro: Atocha (Line 1) or Banco de España (Line 2)
Both the Atocha and the Banco de España stations are a ten minute walk from the Museo entrance. Consider taking one of the many buses (Lines 9, 10, 14, 19, 27, 34, 37, 45) for a potentially more direct drop-off.
What to See at the Prado Museum
As one of the most important landmarks in the city and one of the most significant collections of art in the world, the Prado Museum in Madrid has no shortage of breathtaking visual art for viewers of any age to enjoy. Whether you're an avid art history student or a mere passerby, visitors of all interests are sure to find something they like, whether it be portraiture, artistic landscapes, sculpture, religious depictions, etchings or anything in between!
Goya's Saturn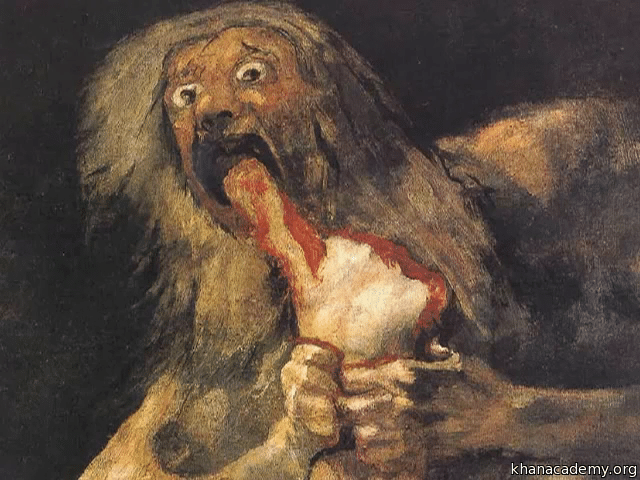 At the top of every art enthusiasts's bucket list is visiting the Prado to view Goya's Saturn in-person. Said to be largely influenced by Goya's somber feelings after his experience in the Spanish War of Independence, a collection of Goya's most dark works of art are housed in the Prado Museum. As one of the most famous works on display, Goya's Saturn certainly opens the door for discussion. This eccentric work of art is displayed in Room 67 alongside Goya's other Black Paintings, or la Quinta del Sordo, a series of fourteen paintings from Goya's later years.
Garden of Earthly Delights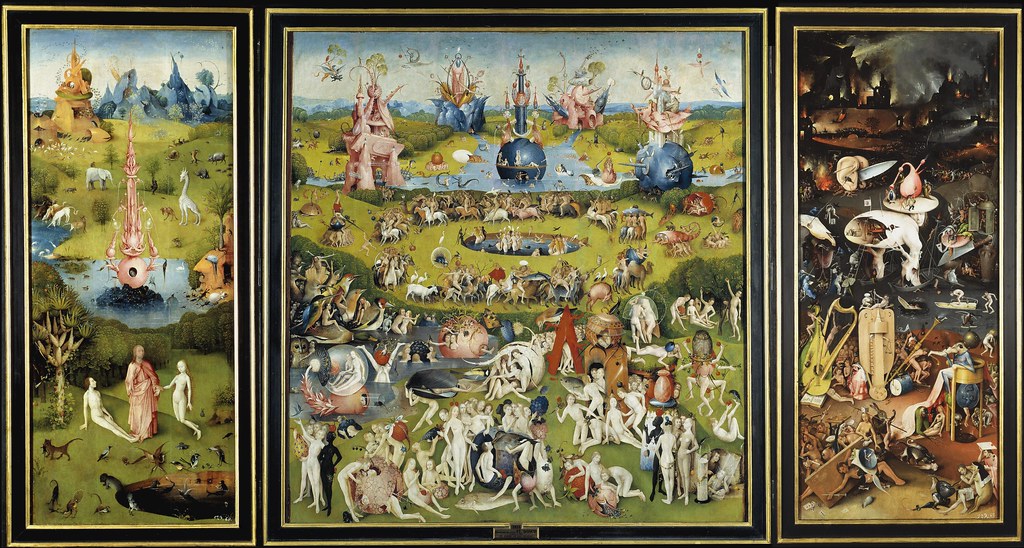 Considered one of the most interesting pieces of art in the world, The Garden of Earthly Delights was painted by Heironymous Boch between 1503 – 1515. One of his most complex and intricate paintings, this work depicts a series of eclectic, lustful and just straight-up weird interactions between hundreds of people in a utopian-like garden setting. Displayed in Room 56A, this oak panel oil painting is sure to shock, surprise and inspire thought.
El Greco & Velázquez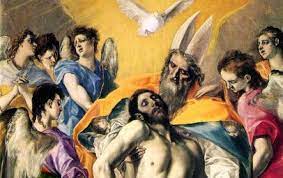 Essential to any discussion regarding Spanish culture, El Greco and Velázquez have contributed some of the most notable contributions to art during the Spanish Renaissance and Baroque periods. Venture to Rooms 8 – 12 to view some of their most famous on display including El Greco's The Holy Trinity (Room 8) and Velázquez's La Fragua de Vulcano (Room 11) or Las Meninas (Room 12).
The Immaculate Conception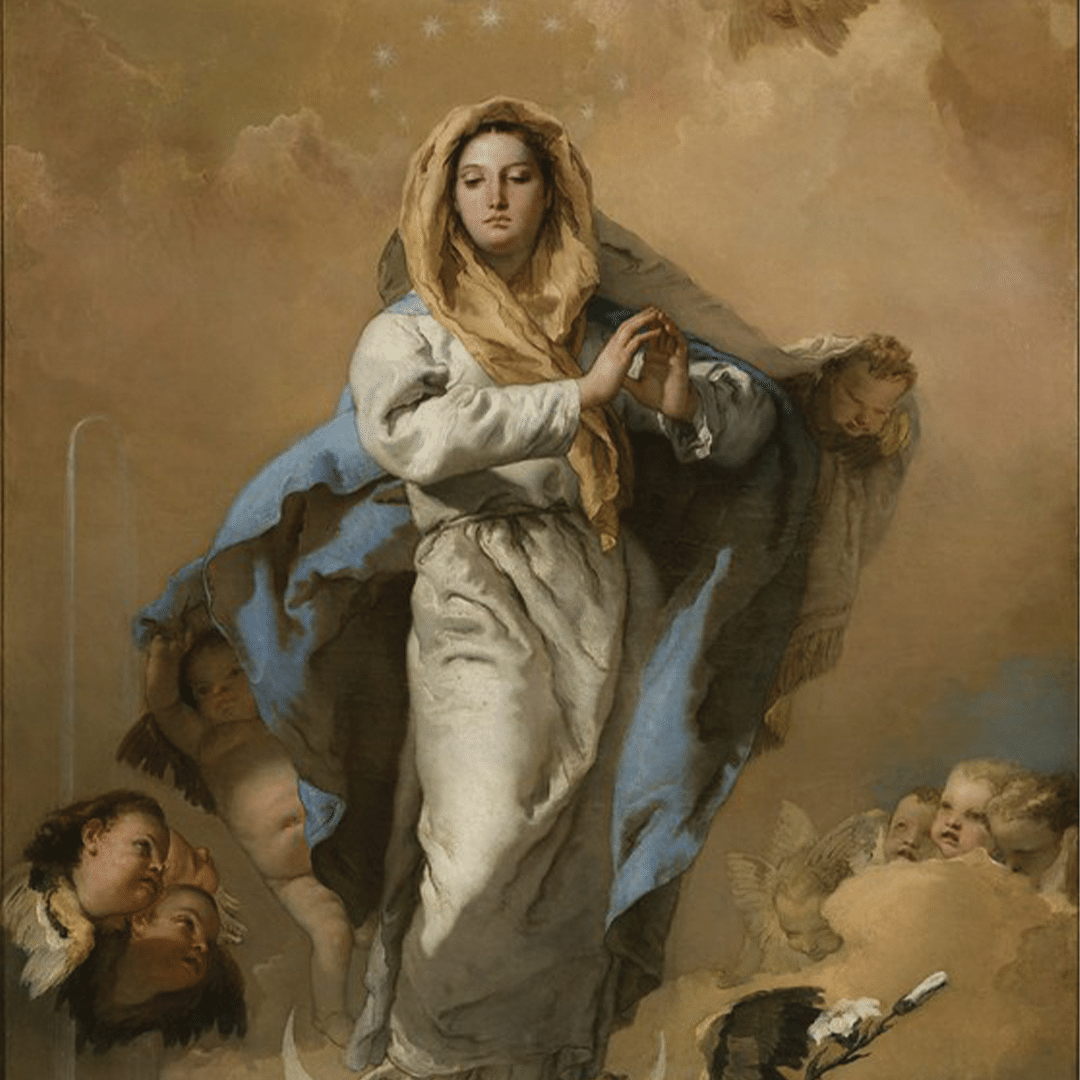 Painted around 1767, the Immaculate Conception is one of the most notable works of Spanish Baroque art. One of Giambattista Tiepolo's most famous paintings, this work originally functioned as an altarpiece in the Church of Saint Pascual in Aranjuez. Intended to evoke emotion, this Baroque-era painting certainly inspires reflection.
Sculpture & Decorative Art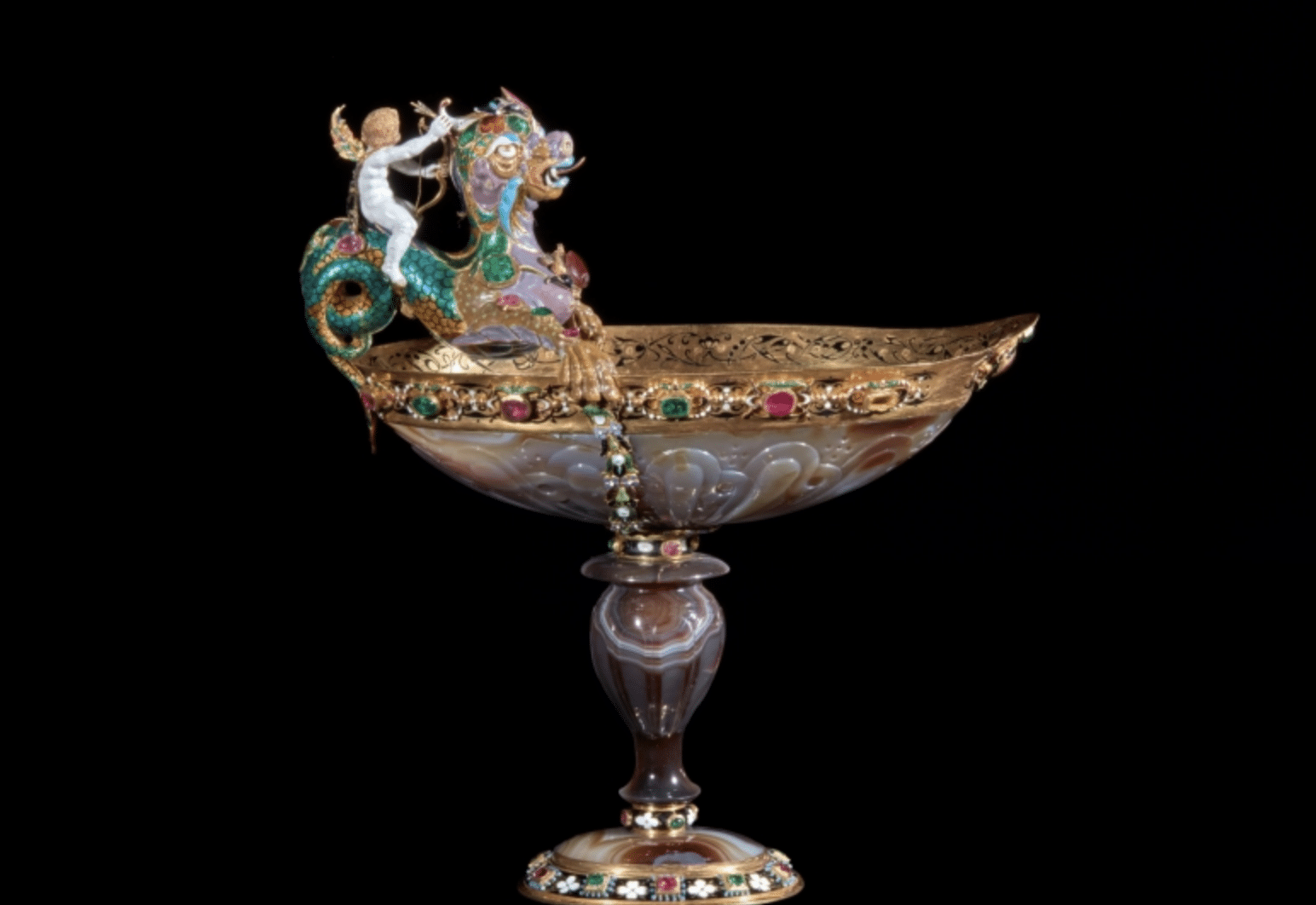 While many of the world's most impressive paintings are housed in the Prado Museum, equally as exciting are the sculptures and 3D masterpieces of artists such as Taller Parisino, Pierre Delabarre and Francesco Tortorino. Admire ornately decorated and intricately designed chalices, vases and tables with extremely detailed etchings. View marble statues of Roman figures and peruse enameled gold furnishings in the French classist style as you walk through these expansive collections.
Royal Botanic Gardens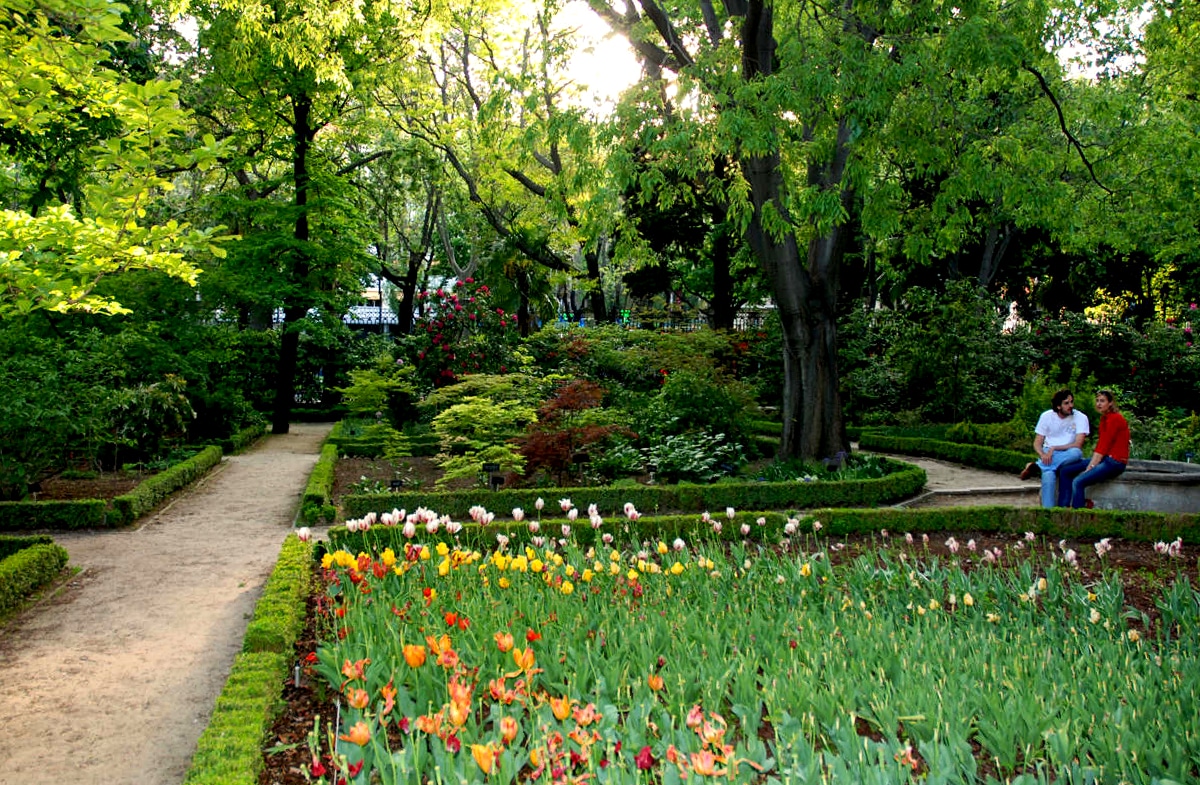 One of the most manicured greenspaces in Madrid, the Royal Botanic Gardens are situated right beside the Prado Museum. Take a leisurely walk (or jog) throughout the garden's grounds or plan your visit during Christmas time to experience the garden's impressive holiday-themed light show. Admire the Garden's extensive herbarium, explore its three terraces or take a peek through the ground's library after your Prado museum.