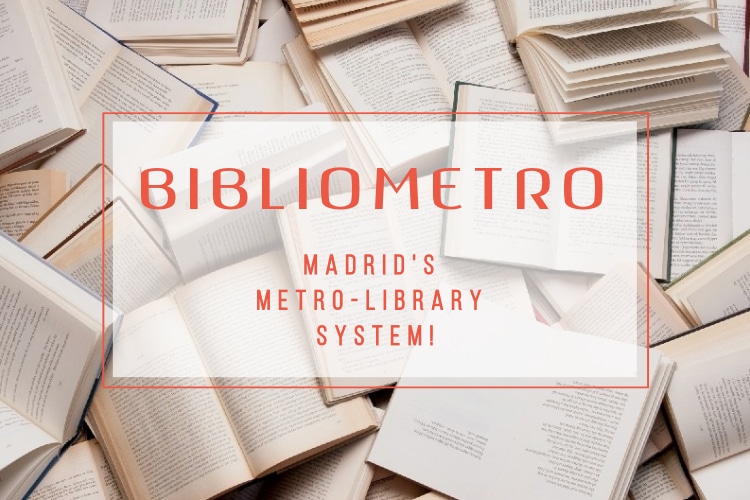 As a foreigner, there are so many aspects of life here in Spain where I just sigh and say "I wish we had that back home." I'm not just talking about tapas and cheap drinks, although that's what always comes to mind first, but also Madrid's library metro system. Huh? Yes, you heard that right, some of Madrid's metro stations have their own book collections available to the public. The genius of the idea lies not only in the fact that people can take out a book without going out of their way, but also how they can take the book on the metro, read it, and then drop it off at ANY other Bibliometro. Madrid currently has 12 stations using this system (See Below). While that doesn't seem like too many given Madrid has 289 stops, there is at least one on every single line so there is always a station nearby.
I hope I'm not the only nerd who is stoked about this idea so that we can spread the word. There is not a better way to feel like a Madridleño than to read Spanish books that you got from a secretive metro library. One can easily start reading after getting the Carné Bibliometro at one of the libraries which are open Mondays through Fridays from 13:30 to 20:00.
Metro stations featuring Bibliometro:
Nuevos Ministerios (Lines 10, 8, and 6)
Puerta del Sur (Lines 10 + Metro Sur)
Embajadores (Lines 5 and 3)
Puerta de Arganda (Line 9)
Canal (Lines 7 and 2)
Mar de Cristal (Lines 8 and 4)
Aluche (Line 5)
Sierra de Guadalupe (Line 1)
Moncloa (Lines 6 and 3)
Carabanchel Alto (Line 11)
Legazpi (Lines 6 and 3)
Chamartín (Line 10 and 1)
Happy Reading!
– Parker