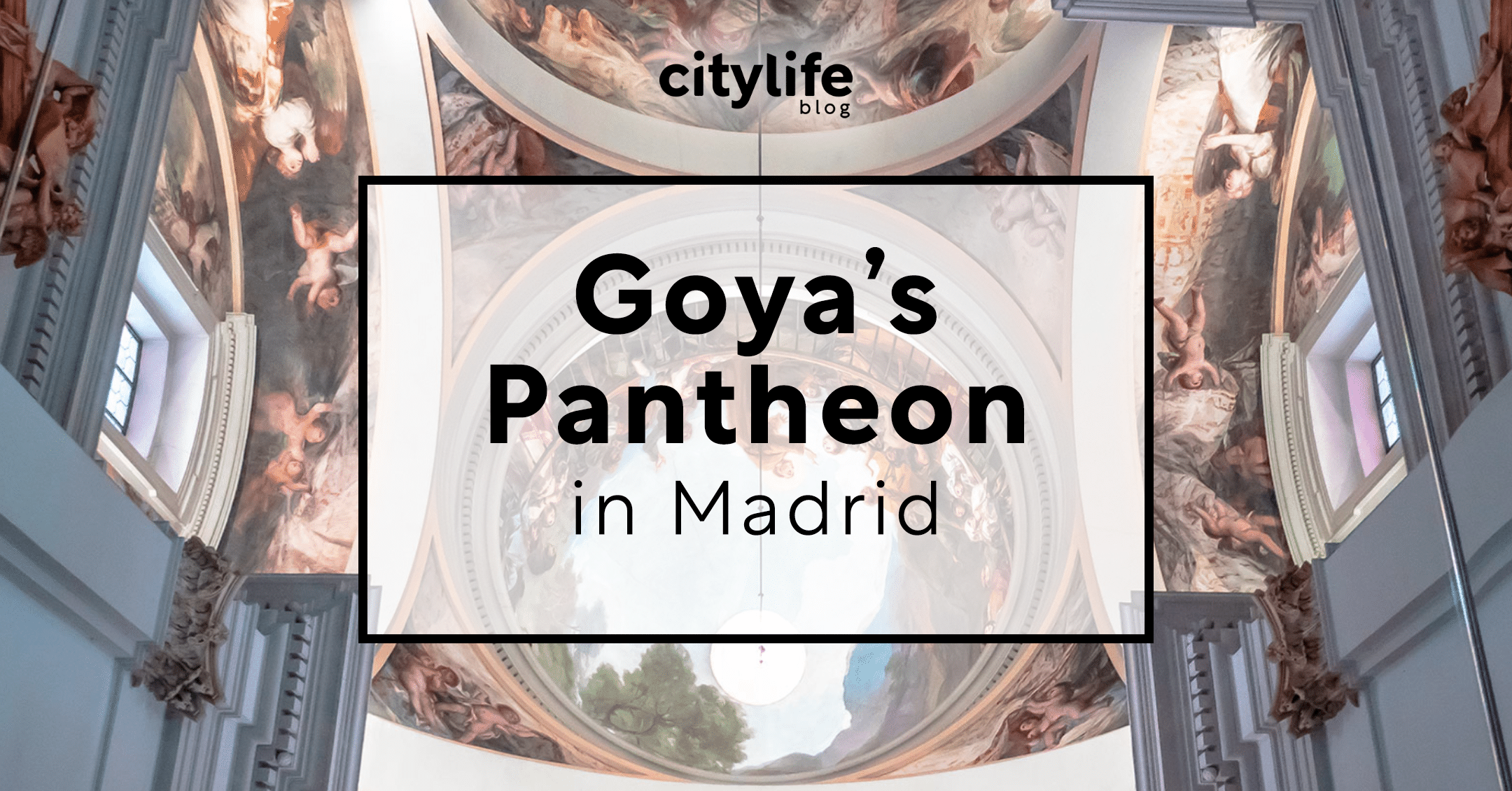 In Spain and beyond, Francisco de Goya is a household name. Unlike a typical museum, Goya's Pantheon is actually a chapel and pantheon that now serves to honour one of Spain's most famous and prolific painters. So if you are interested in an unusual museum experience, head to Goya's Pantheon to pay respects to the famous artist and view his impressive frescoes!
If you want to learn more about Madrid's awesome art and culture scene, take a look at our section dedicated to Madrid's museums and exhibitions! Additionally, find out how you can enjoy Madrid's art and culture for free!
About Goya's Pantheon
---
The chapel, formally called La Ermita de San Antonio de la Florida is the resting place for Goya's remains. Although Goya died in exile outside of Spain, his remains were brought to this chapel in 1919 to remember his life and work. His tombstone is made of granite with a large marble slab, depicting that he died in Bordeaux, France. Inside the chapel, Goya painted magnificent frescoes in just 120 days, many years before his death.
Visiting Information
---
If you plan on visiting Goya's Pantheon in Madrid, we have all the information you need to enjoy this beautiful museum. Furthermore, you can find additional information here.
Visiting Hours
General
Tuesdays to Sundays from 09:30 to 20:00.
Summer ( 15th of June to 15th of September)
Tuesday to Fridays 09:30 to 14:00.
Saturdays, Sundays, and festive Days 9:30 to 19:00.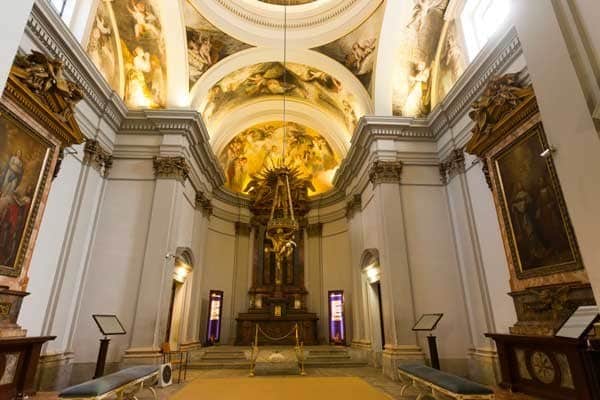 Price
Goya's pantheon offers free entry to all visitors, more information on tickets can be found here.
Goya's Pantheon Address
Glorieta San Antonio de la Florida, 5 28008 Madrid.
With this museum located in the Barrio of Moncloa, you can easily access it via the Principe Pio station.
What to see at Goya's Pantheon
---
Unlike a typical museum , Goya's Pantheon brings us a different way of discovering art history. If you want to hear more about what you can discover at Goya's Pantheon, keep reading! Additionally, you can find more information here.
Fresco Paintings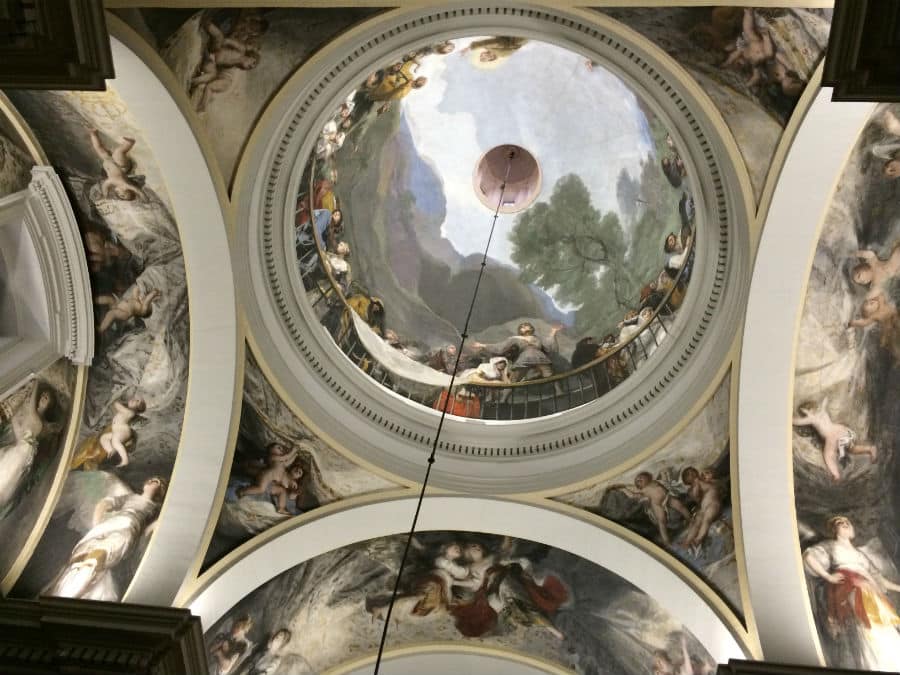 Within the Florida Chapel, you will find beautiful Fresco paintings on the ceilings and domes, which took Goya, at the time, just 6 months to paint! These frescos portray "The Miracle of St. Anthony" and feature great detail and colours that art lovers are sure to appreciate Additionally the works showcase other religious scenes.
The main piece is an impressive work showcasing St Anthony raising a murdered man from the dead.
Goya's tomb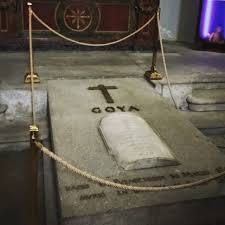 The Famous artist's tomb was made using granite, along with a limestone marker that is attached which indicated his burial place in the cemetery in Bordeaux, where he died in 1828. What is different about this tomb is that on the return of his remains to Spain, it was discovered that Goya's skull was missing!
The Church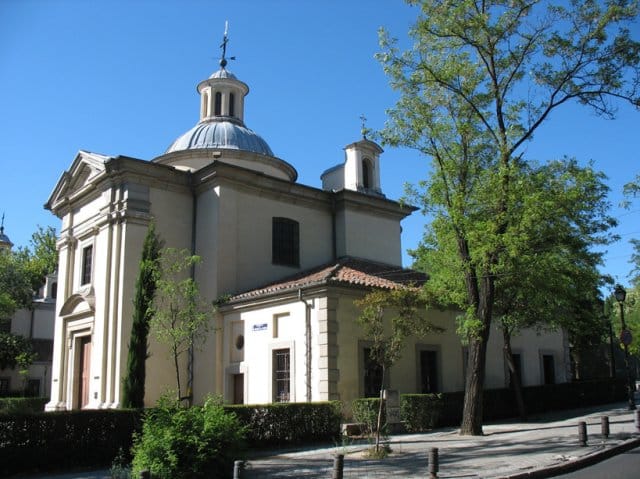 The chapel building itself which hosts the museum has to be admired for its neoclassical style. In 1905 the church was declared a National Monument, and in the year 1928 an identical temple was built right beside it, to hosts services there so that the original building could be preserved as a museum dedicated to the painter. In Addition to hosting the remains of goya this church is renowned in Spain for one other reason. On every June 13, the chapel becomes the site of a busy pilgrimage in which young unmarried women come to pray to Saint Anthony and ask him for a husband.
---