Get all the Athletic Gear you Need at Deplon!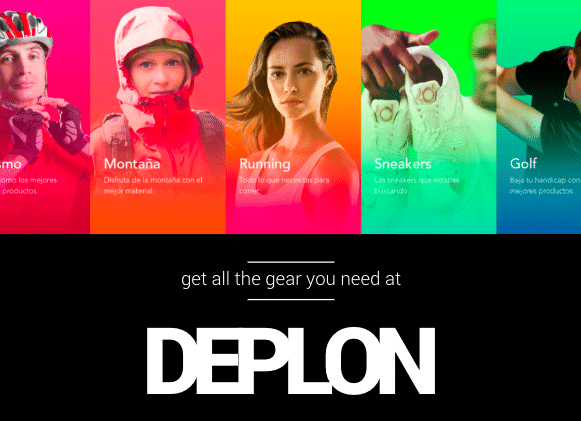 Madrid is a huge city with no shortage of places to get in shape, keep in shape, enjoy the outdoors and push your body to the extremes. From it's various gyms and recreational centres/pools and its wide selection of running spots, to the amazing outdoor activities like rock climbing, hiking, kayaking, canyoning and more! But just in case you weren't able to pack all your running shoes, bathing suits, hydration packs, windbreakers and harnesses, you can buy all the equipment you need at the amazing online store Deplon!
Deplon has a lot to offer its clients, and its webpage is super easy to navigate! The site is divided into categories like swimming, water sports, cycling, running, hiking, golf, fitness and sneakers. Each section is full of different items like men and women's clothing, various accessories both basic and advanced and equipment. Like bikes, golf clubs and fishing rods! If there is a brand that you are fiercely loyal to, you can search the web by brand – they carry all kinds of famous and trusted brands to choose from! But Deplon is not just an amazing online store. They also have an incredible blog where they discuss a wide range of topics in the fitness, sport and athletics world! We definitely recommend making Deplon your go-to athletic and sportswear provider! Head over to their online store and geared up!
Your friendly neighbourhood travel guide,
– Leah