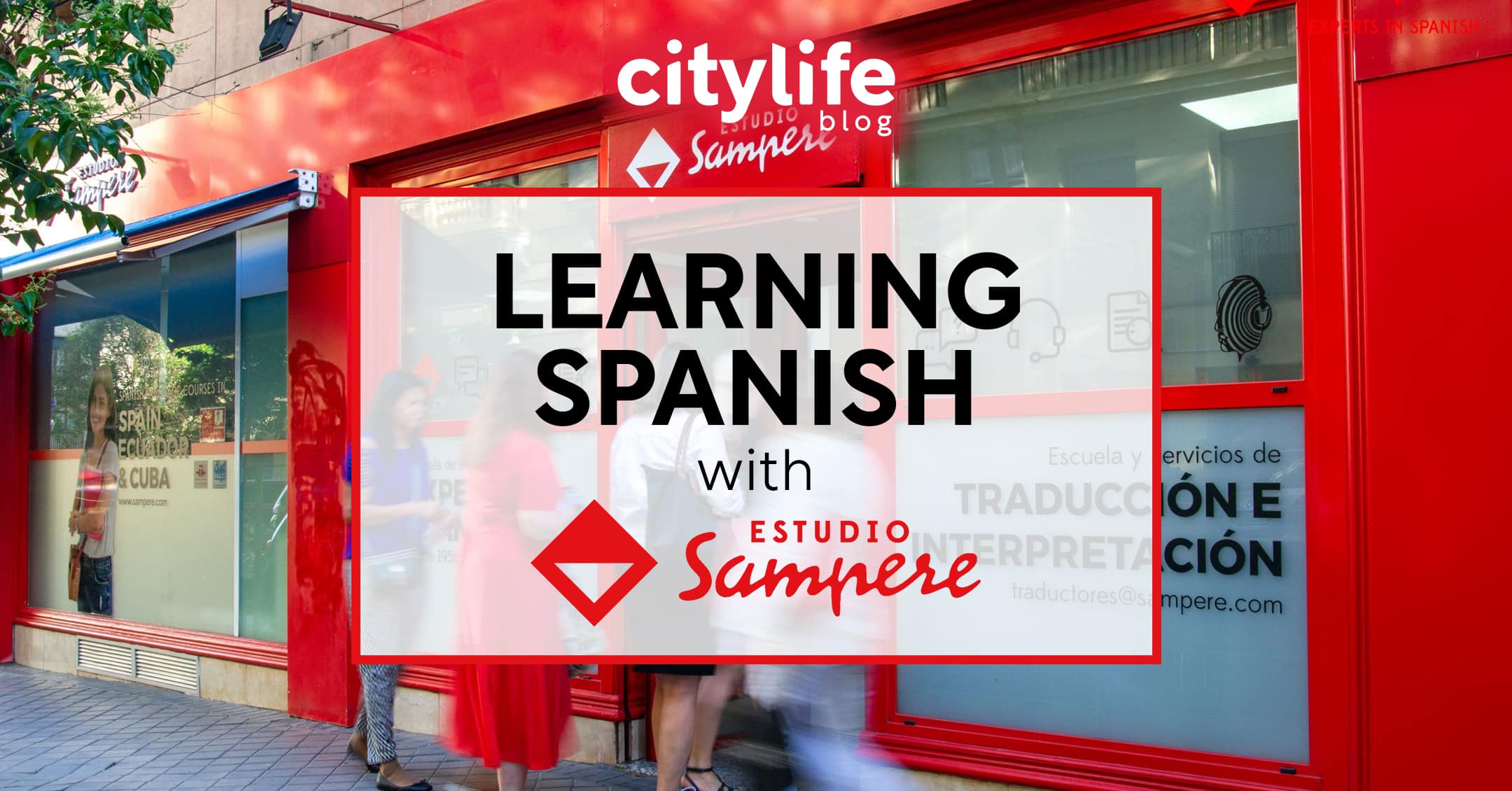 Enjoy a 15% discount on Spanish language courses at Estudio Sampere Madrid
If you go for a walk in the Salamanca neighborhood around nine o'clock in the morning, stop by the Estudio Sampere Spanish language school, you will quite probably find the following situation: The sun is shining and the weather is very pleasant, the teachers are preparing for another day at school and the students are arriving for their classes. The students are of different ages and nationalities, interests, and backgrounds have something in common: they wish to learn the Spanish language.
Passing the red façade of the school, you will dive into the world of Spanish and multiculturalism: 9 refurbished classrooms with 9 students in each, divided by their current level of the language, from complete beginners to advanced levels. The lessons start at 9 am, and after 1 hour and a half, the students have a break. They normally stay at the school's common areas to chat with each other, exchange their impressions, and to take a cup of tea or coffee prepared with love by the school staff. When the batteries recharged, they are heading back to class!
Save 15% on intensive Spanish courses with Estudio Sampere! Simply attach your digital City Card to our booking request when contacting Estudio Sampere!
---
What course should I take? What can you recommend? How fast can I reach the B1 level? These are the most common questions Estudio Sampere's admin department deals with on a daily basis. This is where counseling and the enrollment process started.
First of all, it's important to understand the student's objective: whether a person wants to have some good time in Madrid improving his or her level of Spanish, or has more specific goals, like entering the University, preparing for the official exams or a job interviews.
Then, we can start talking about the course intensity. Estudio Sampere offers Spanish courses of different duration and intensity: from 4 to 30 lessons per week, with an option to divide the course into group lessons and/or include some private lessons to reinforce the material learned and resolve doubts of each particular student.
As a part of the learning process, the students are invited to take part in cultural activities offered by the school every week. Churros con chocolate on Monday, visiting Prado on Wednesday, and going to Toledo for an excursion on Saturday are just some examples of what activities they can be part of.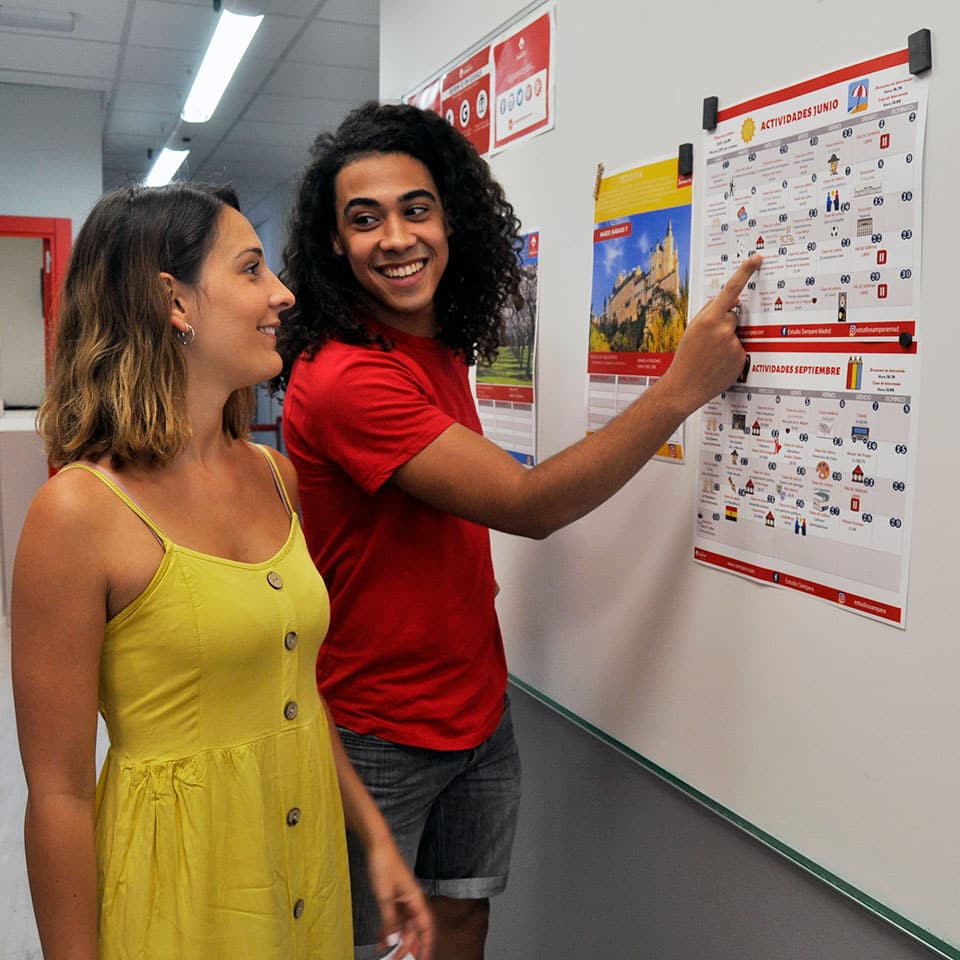 ---
65 years of experience in teaching Spanish is the best guarantee of the quality of education. Estudio Sampere is a valued member of such organizations as FEDELE and a school officially accredited by Instituto Cervantes.
To check out more amazing ways that you can learn Spanish during your time in Madrid, make sure to read our comprehensive guide on learning Spanish in Madrid!
---
Apart from being native speakers and highly qualified professionals, Estudio Sampere's teachers love what they do. They are the key to the long-lasting success of the school.
They know how important it is to have a homogeneous level in a group, so the learning process is flowing smoothly and all of the learners are on the same path. That is why taking a level test before the course start is a requirement.
The second very important thing is a dynamic, fun, and easy-going atmosphere in class, so the students feel comfortable and motivated. The teachers have developed many techniques to encourage the interactions between the students, funny games, presentations, and discussions about different topics. Estudio Sampere's philosophy is that learning a language is not about just grammar exercises, but about communication and self-expression.
---